My Creative Workbook
Christine de Beer - effortless floral craftsman
Stacked Grass Pyramid Armature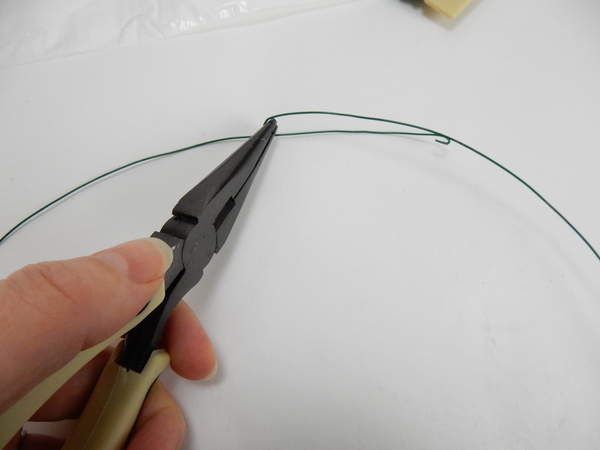 Curl the wire ends over with pliers at the ends to prevent it from scratching the shallow container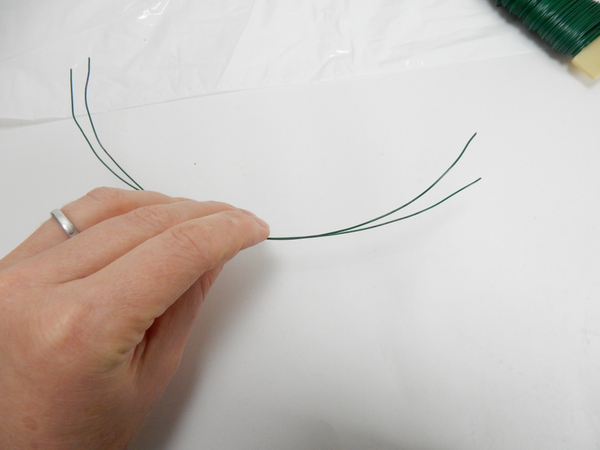 Find the middle point of the two wires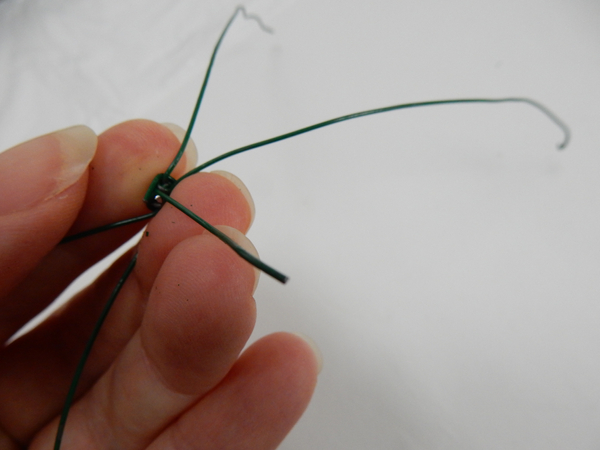 Connect the two wires at the middle point to make a X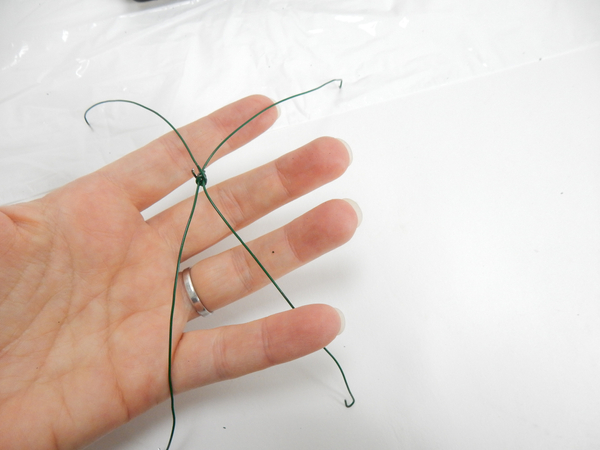 Make sure the wire frame stands securely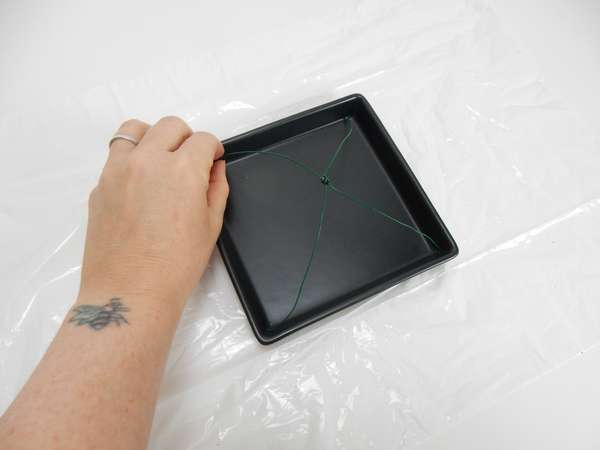 Fit the wire frame in a shallow container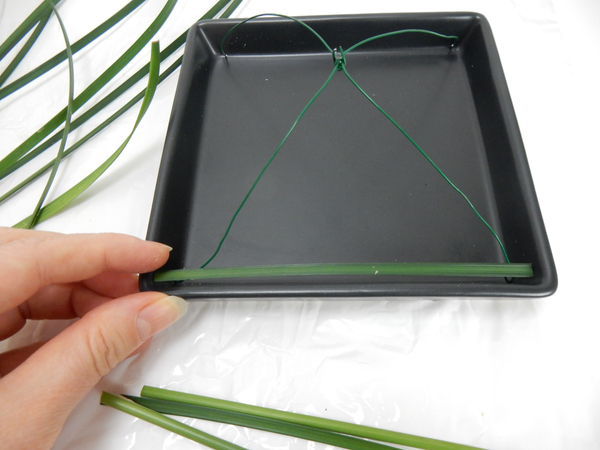 Glue a blade of grass from one end of the wire to the other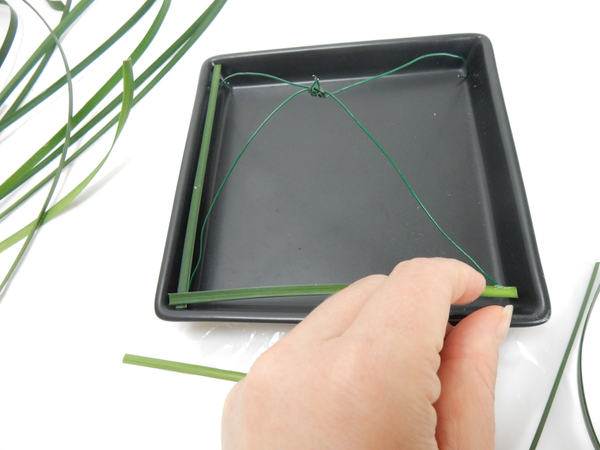 Add the next blade of grass moving around the frame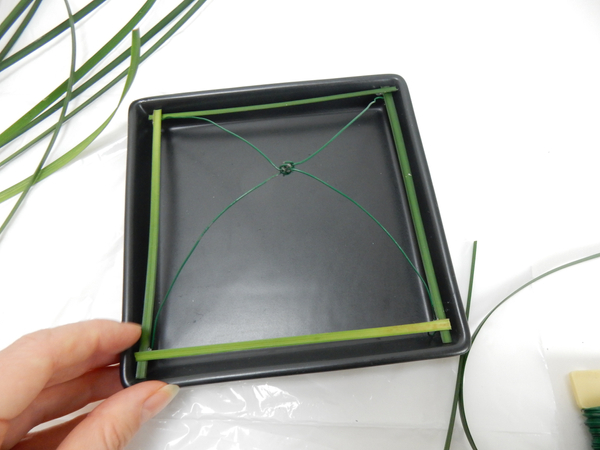 These are the longest blades of grass. The next layer is slightly shorter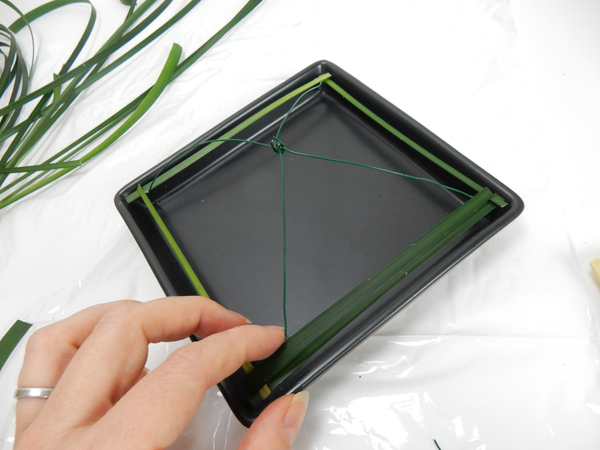 Place the next blade of grass over, and slightly in from the one below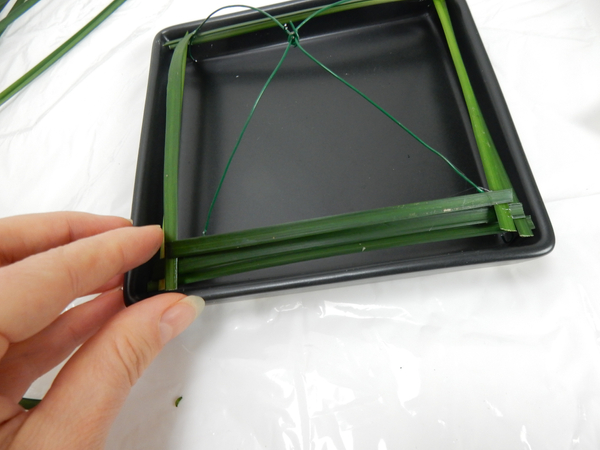 And the next blade of grass over, and slightly in from that one.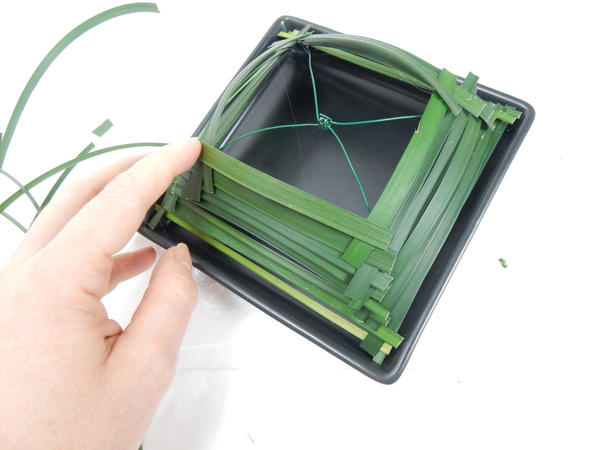 Keep adding blades of grass layering them around following the wire frame as a guide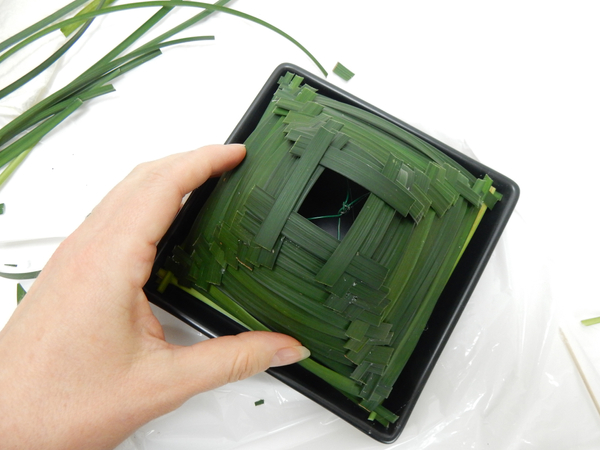 Keep stacking grass to create a pyramid shape
Sign up for my weekly newsletter
Every week I add a new design with related tutorials. Be sure to subscribe to receive an email notification with design inspiration.