My Creative Workbook
Christine de Beer - effortless floral craftsman
Over and under weave floral panel armature for inside a vase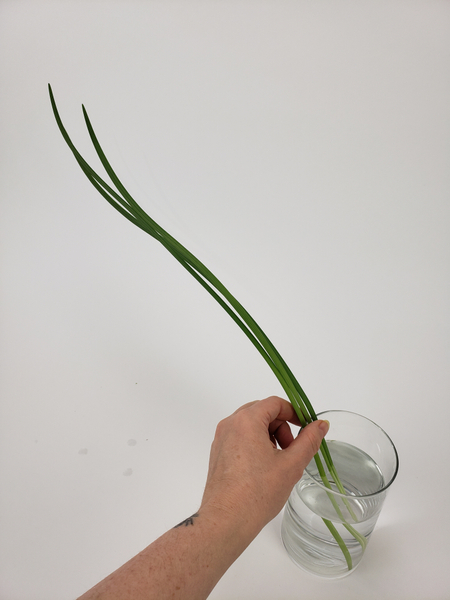 Pick out three long blades of lily grass from the bunch.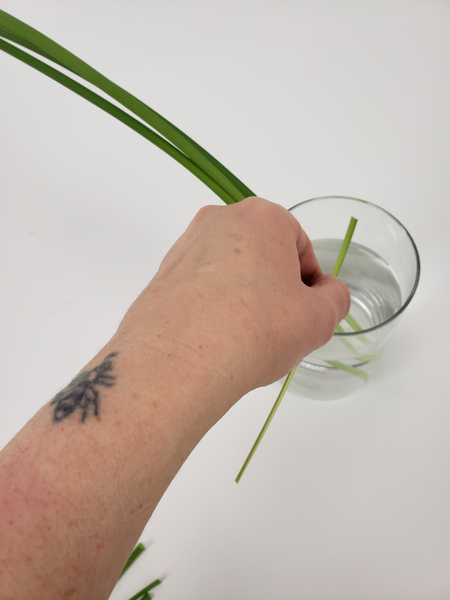 Measure the lily grass for the horizontal weave. It should just, just fit in the container.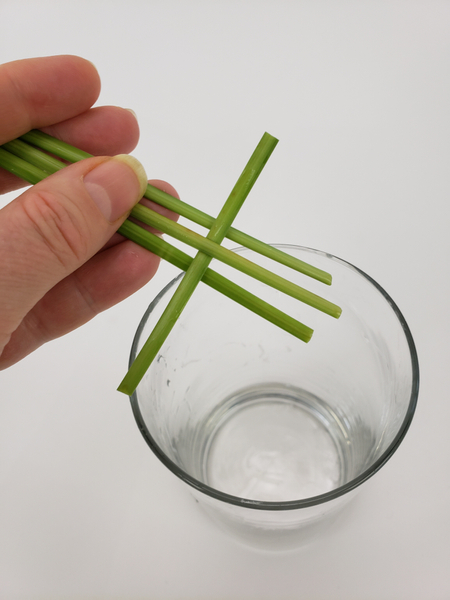 Weave the first horizontal blade of lily grass through the 3 long blades of grass. Fit it in the container to see if it is the right length.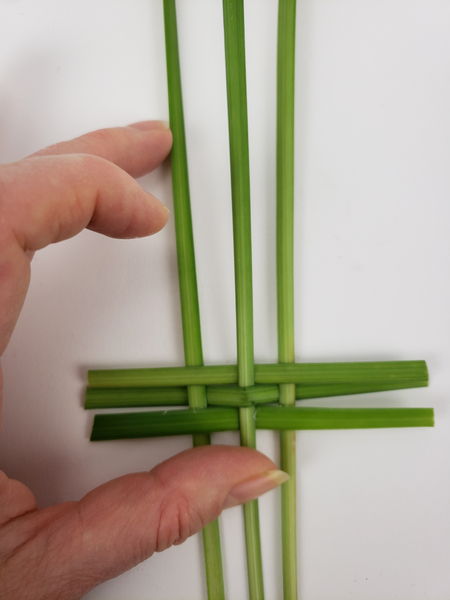 Place the grass on a flat working surface and weave the panel. If you are concerned that the pieces are not staying in place glue a blade every here and there just to support it while you are working.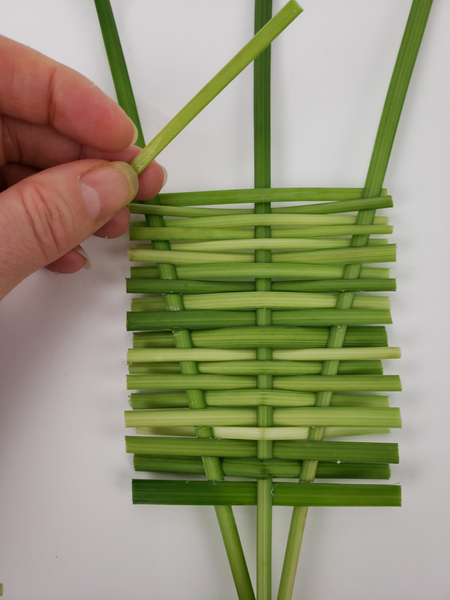 If you are new to weaving with grass... don't be put off... it gets easier to keep the grass in place as you build up the panel because every new weave supports the one before.
For a more detailed Tutorial on weaving with grass see below in the Tutorial section.

Book readers... I have loads, and I mean loads of hints on weaving in my book. I consider it one of my personal foundation techniques so I have included many examples for you to see if you want to take this to the next level.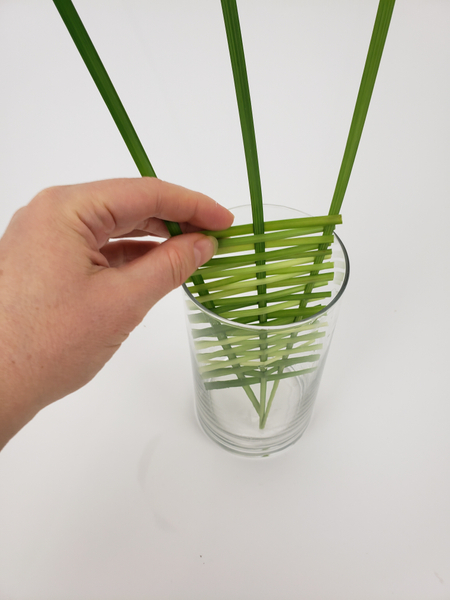 Slip the panel into the container.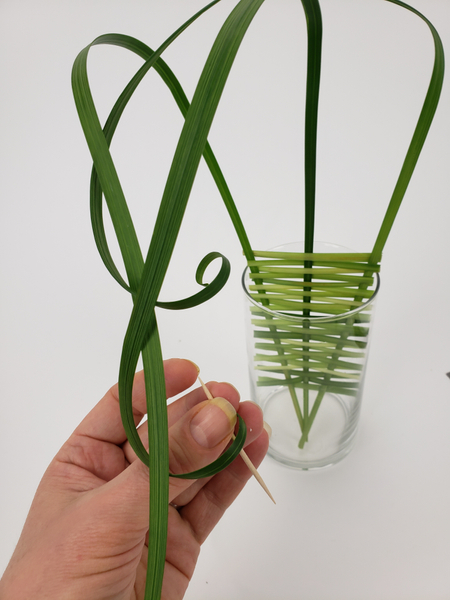 Curl the grass to drape over the front of the design
The method I am using in the picture is from my book... there is a trick to curling grass this way so that it doesn't damage and unrolls. See page: 289

For another method see the Tutorial below.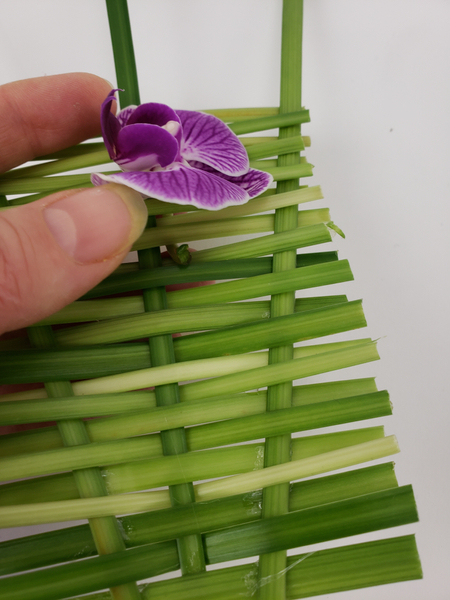 Slip the orchid stem through the panel and bend the stem back through the weave so that it points down. If the stem is left to dangle at the back the heavy flower head tips to the front and the stem will not be in the water to hydrate.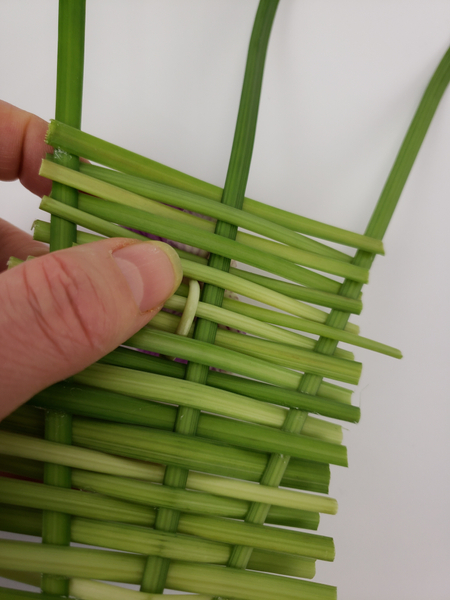 It also creates a neater back view that just looks more professional.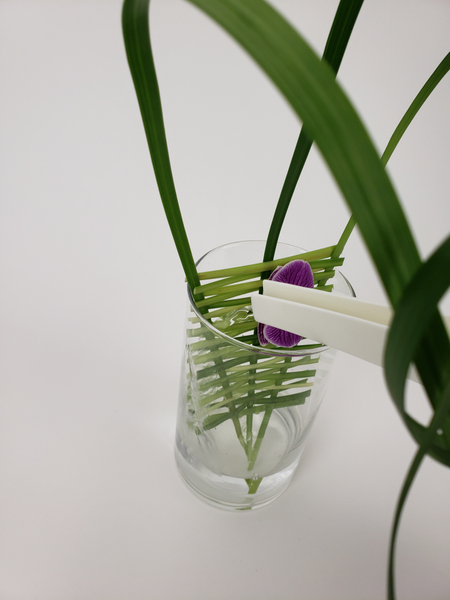 Fill the container with water...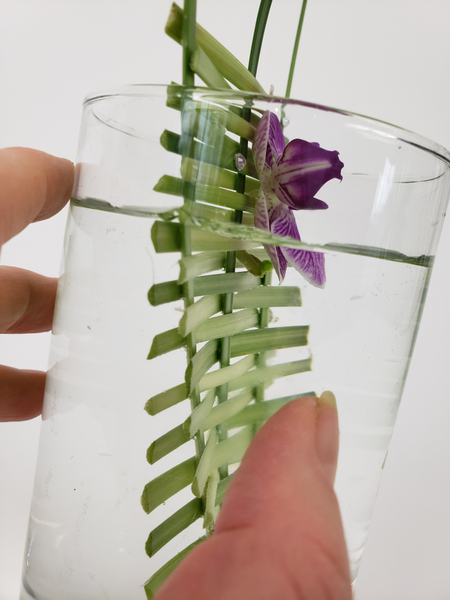 Make sure the stem is under the water line.
Sign up for my weekly newsletter
Every week I add a new design with related tutorials. Be sure to subscribe to receive an email notification with design inspiration.