My Creative Workbook
Christine de Beer - effortless floral craftsman
Magnetic Twig Bundle Boutonniere
Read more about Boutstix Floral Magnets on their website

Placing a magnet in a corsage makes it extremely versatile, because it can then be attached to a lapel, dress, belt, sash, handbag, shoes or even used as a removable design accent attached to a curtain tie-back or placed in a book.

Note: Floral Corsages containing magnets will have an affect on a pacemaker or ICD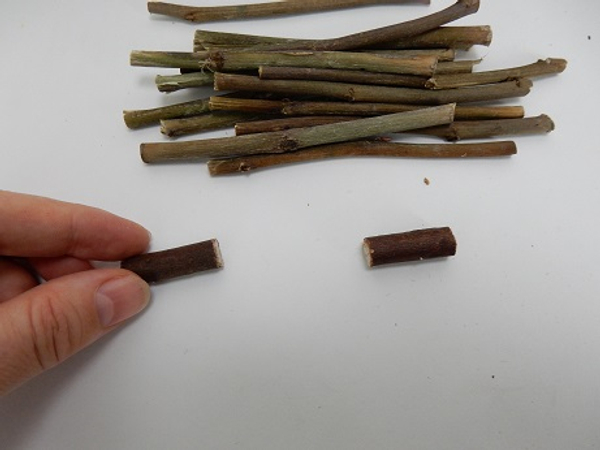 Cut two short thick twigs and a handful of thin twigs.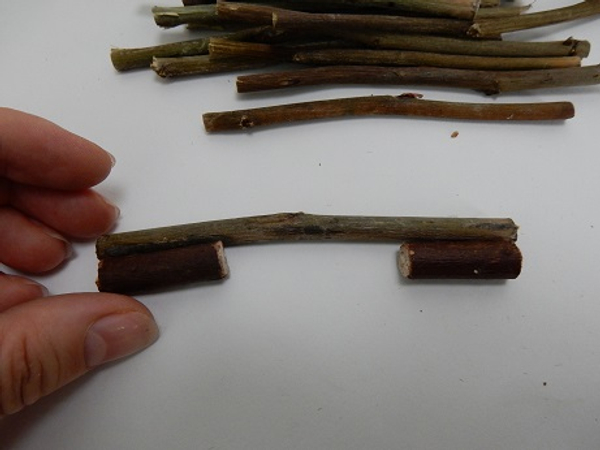 Place the thick twigs on either end of a thin twig and glue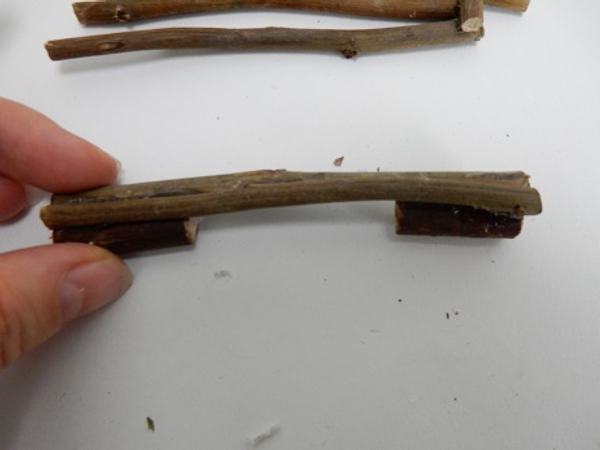 Place and glue a second twig next to the first and glue.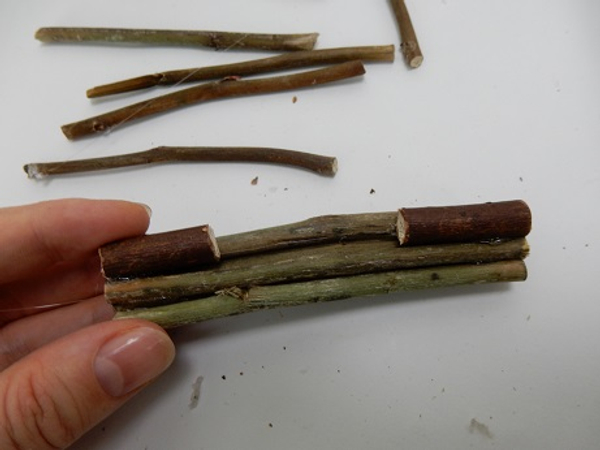 Continue around the thick twig, glueing thinner twigs as you go along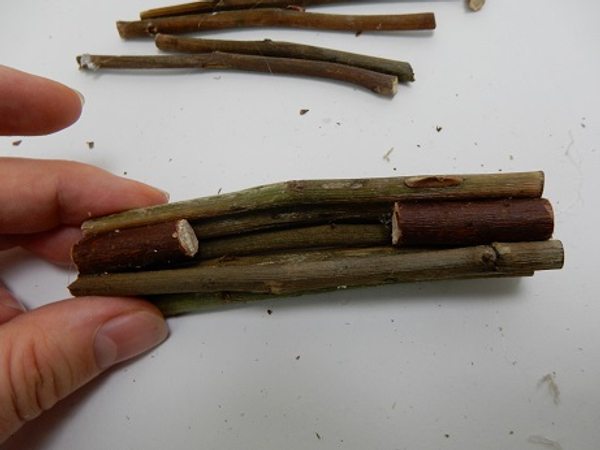 This creates a hollowed out twig bundle.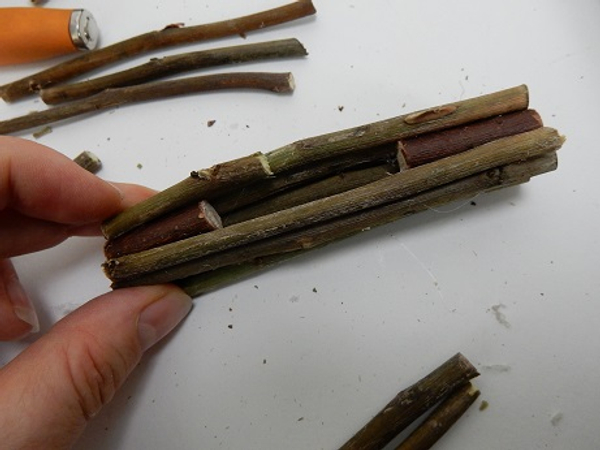 When you reach the front half of the thick twig glue shorter twigs to create a gap for the floral material.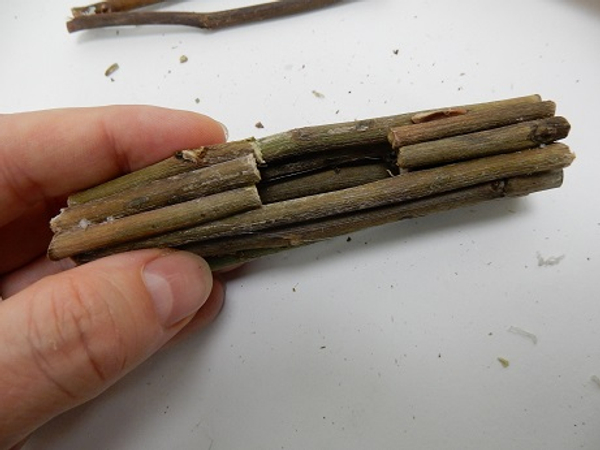 Glue twigs on both ends to complete the hollow bundle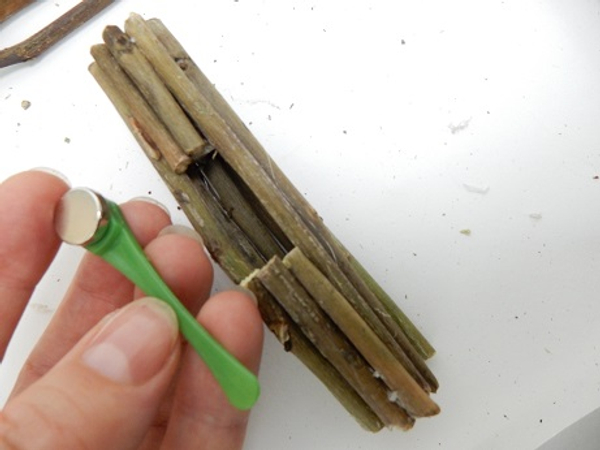 The hollowed out area is perfect to fit a Boutstix Magnet in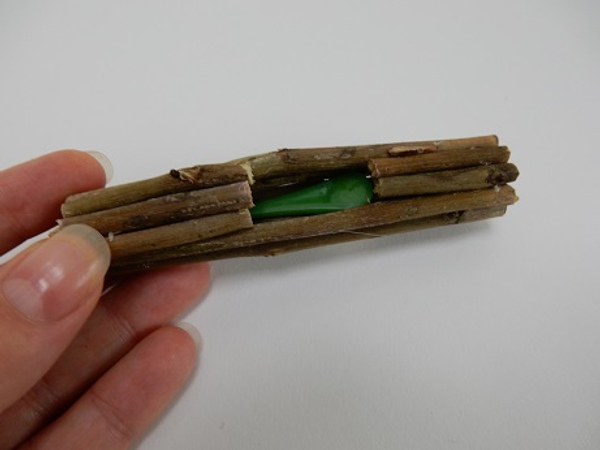 Simply separate the plastic encased magnet and the partner magnet and slip the magnet into the hollowed out twig bundle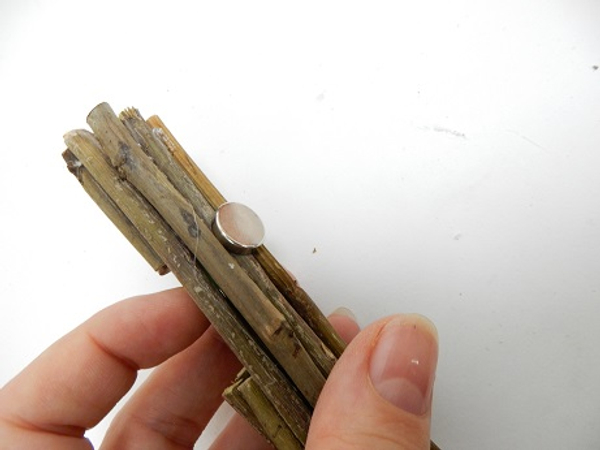 Place the partner magnet at the back of the twig bundle to make it easy to attach.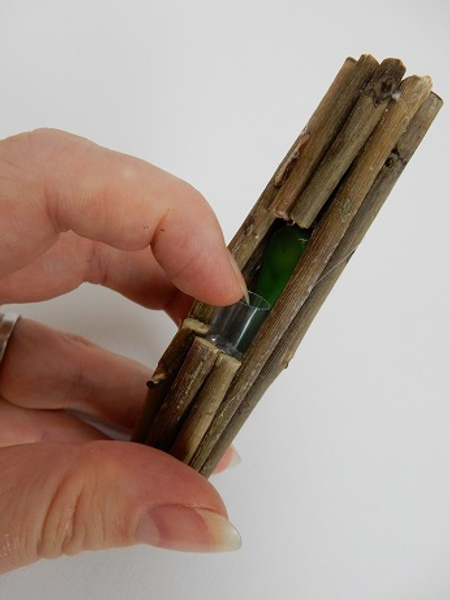 Add a secret water source to keep the orchid fresh and hydrated
See the Tutorial below for more detailed instructions on how to make really small water tubes out of drinking straws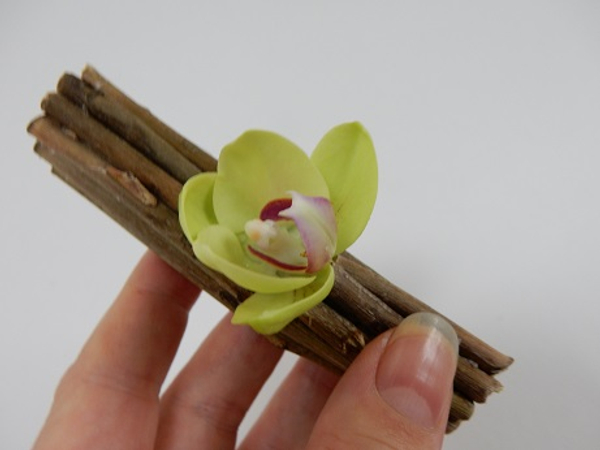 Place your floral details over the magnet to snugly rest in the hollow created by the twigs
Wearing the Boutonniere: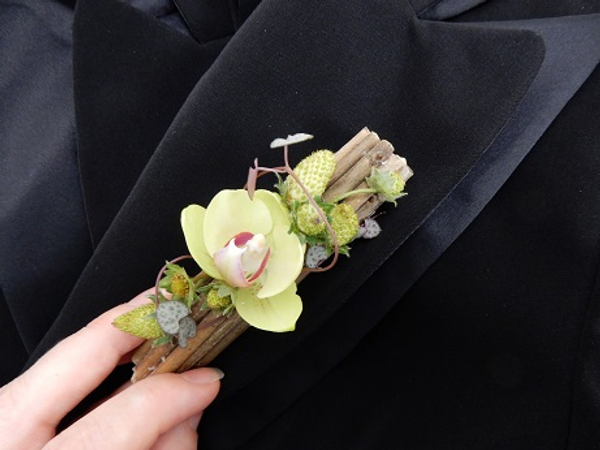 Separate the partner magnet from the twigs. Place the corsage...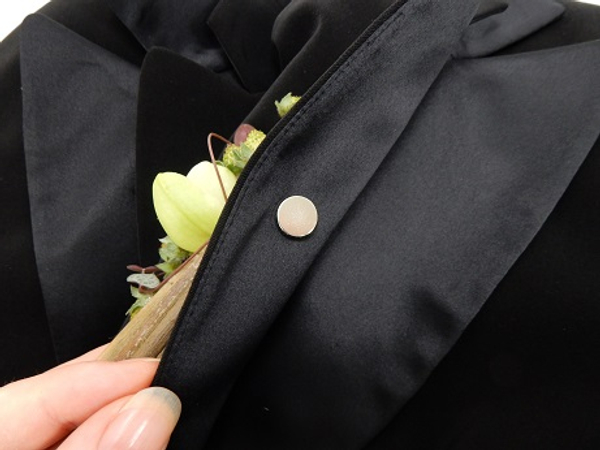 ...and secure the design with the partner magnet
For another Boutstix floral magnet Boutonniere have a look at my video linked below
Sign up for my weekly newsletter
Every week I add a new design with related tutorials. Be sure to subscribe to receive an email notification with design inspiration.