My Creative Workbook
Christine de Beer - effortless floral craftsman
Foliage doughnut corsage with a hidden Boutstix Floral Magnet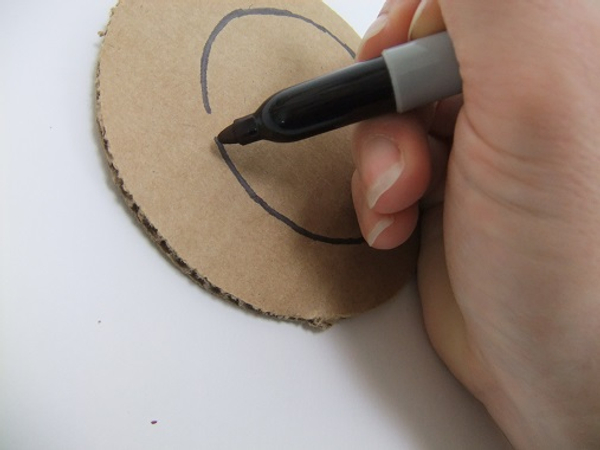 Cut a cardboard circle and draw another circle just slightly off-centre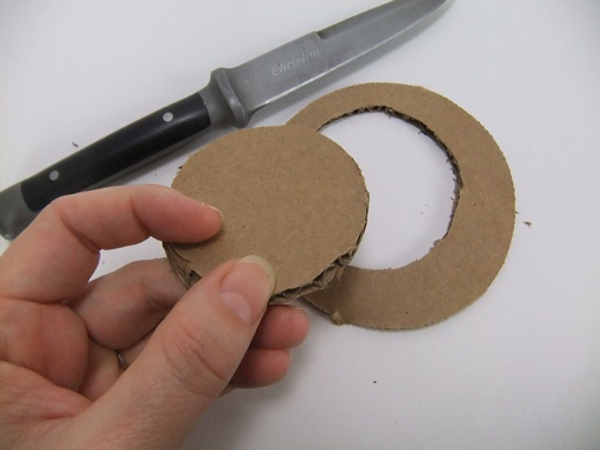 Cut the circle out with a sharp knife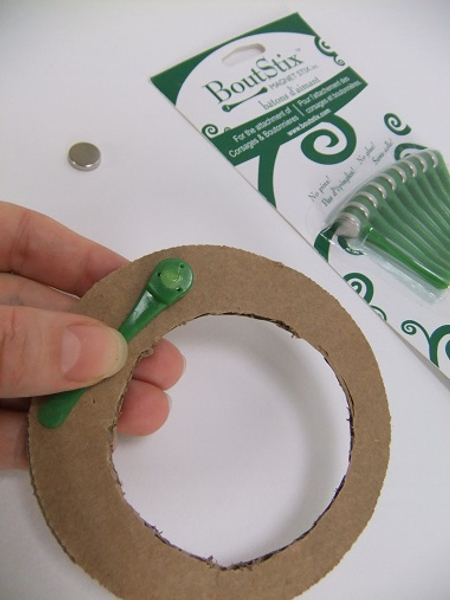 Match a Boutstix Floral Magnet on the wider side of the cardboard.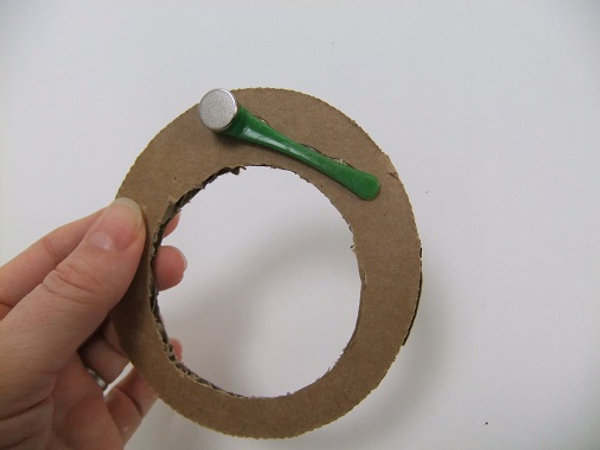 Glue the Boutix Floral Magent to the cardboard.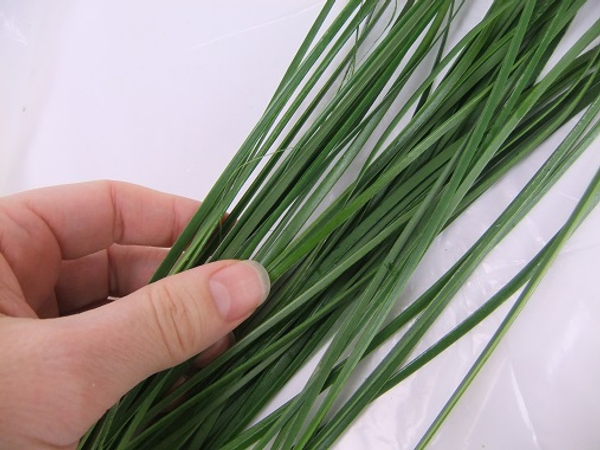 Rip a hand full of leaves into strands. You can use flax, typha, palm leaves, iris leaves or any fibrous leaf. (see the detailed Tutorial below for more on ripping foliage)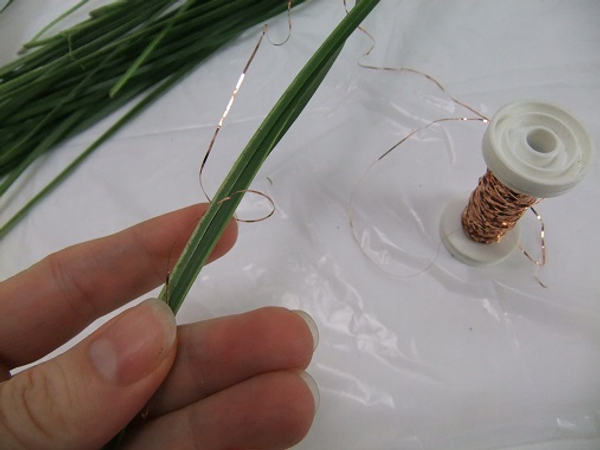 Take a small amount of ripped strands and combine it with copper wire.
Design note:
The copper wire is mostly decorative. You can omit the wire or use any other decorative wire, string or ribbon. I like to use this flat copper wire that I unravel from a copper pot scrubber (see detailed Tutorial below)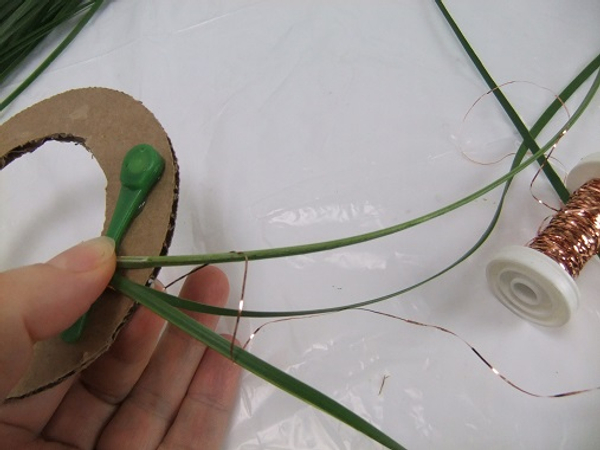 Start to wind the strands and wire around the cardboard. Simply secure the strands by wrapping it over itself.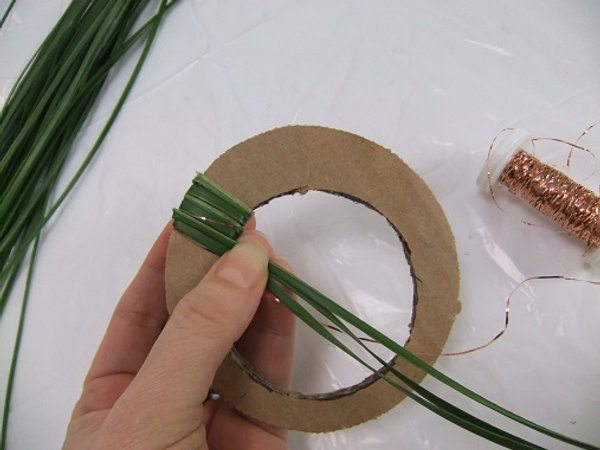 Add a bit of bulk by wrapping the strands thickly around the cardboard. The wire should merely peek out of the strands and not dominate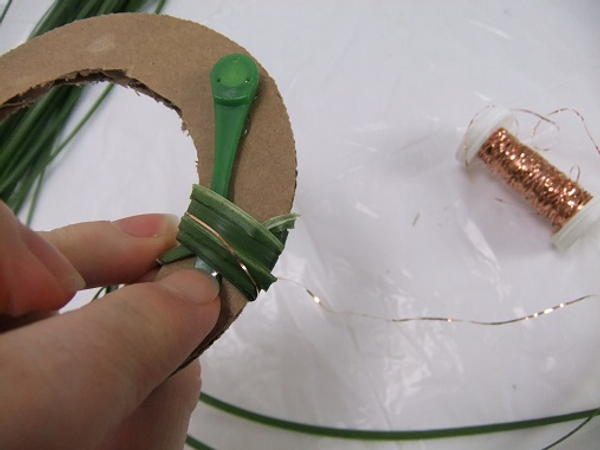 Cover the stick part of the Boutstix. This flat plastic piece creates a strong base for the magnet to rest on that will help support the cardboard and keep it from bending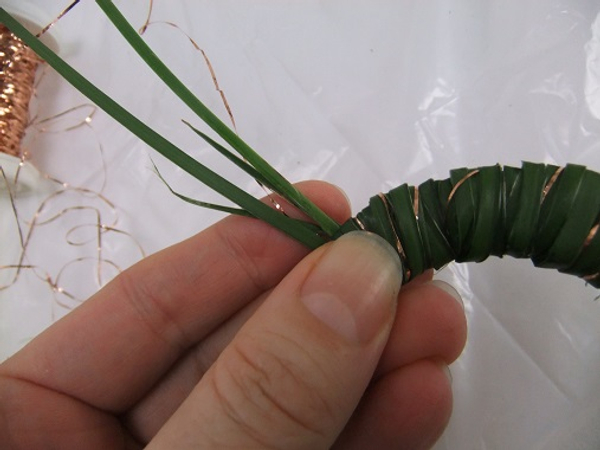 When you reach the end of a strand simply add more as you go along. Wrap the new long strands over the short end pieces to secure.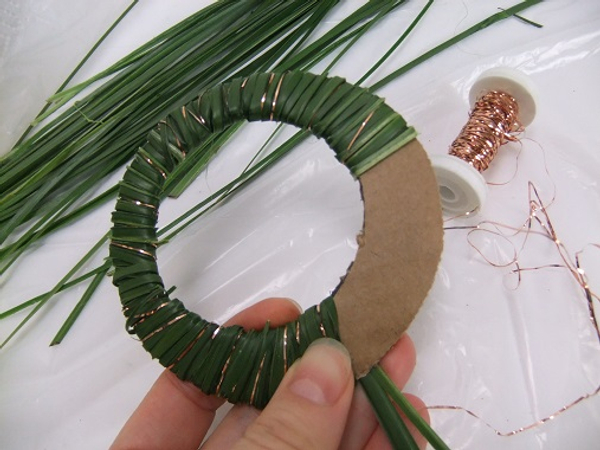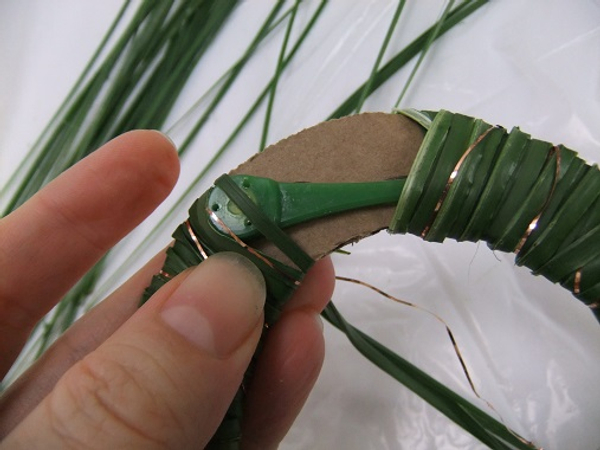 Cover the magnet part of the Boutix Floral Magnet.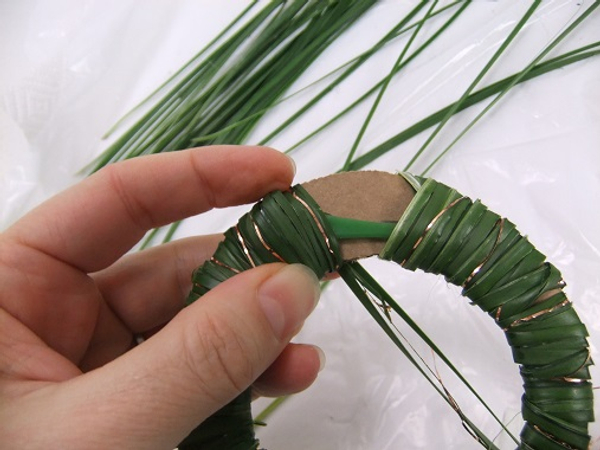 Simply wrap the strands around the magnet.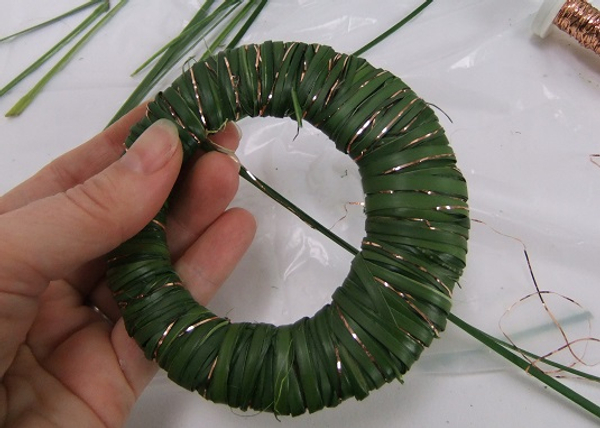 Add more bulk by wrapping a second layer of strands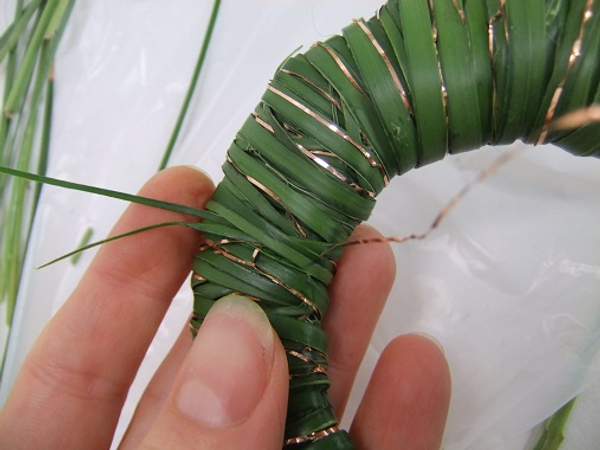 When the cardboard is covered knot the strands in on itself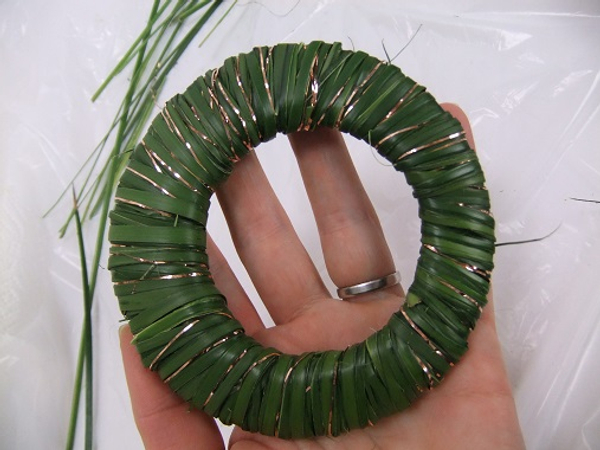 Foliage doughnut corsage with a hidden Boutstix Floral Magnet ready to design with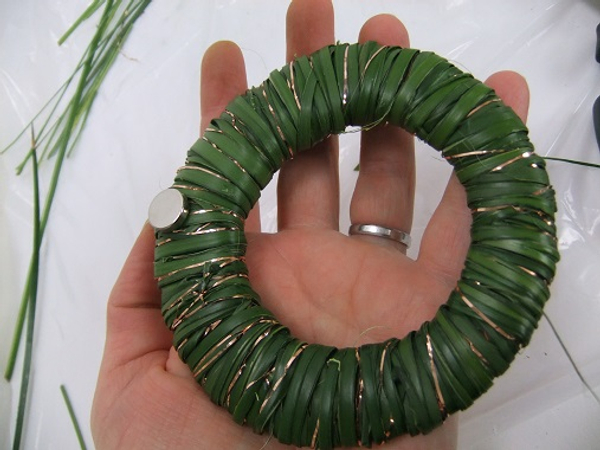 Fit the other magnet over the hidden Boutstix Floral Magnet. This will be the back of your design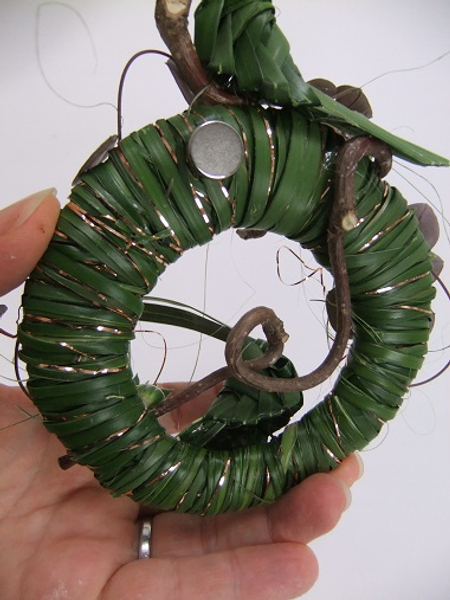 Glue on the design details.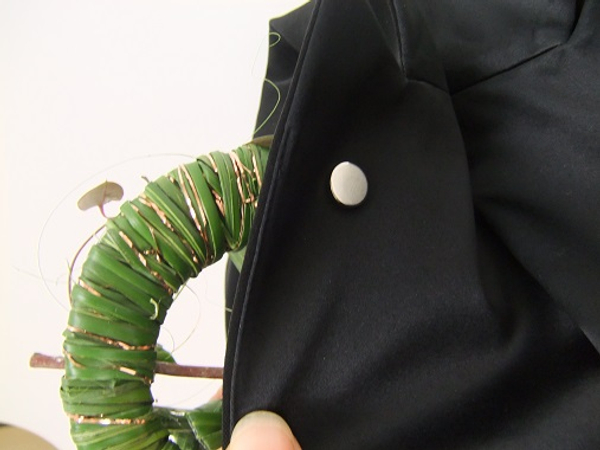 Place the corsage on the jacket lapel and secure with the shiny magnet at the back
This can, of course also be attached to a hat, handbag, sash, belt or whatever you need embelished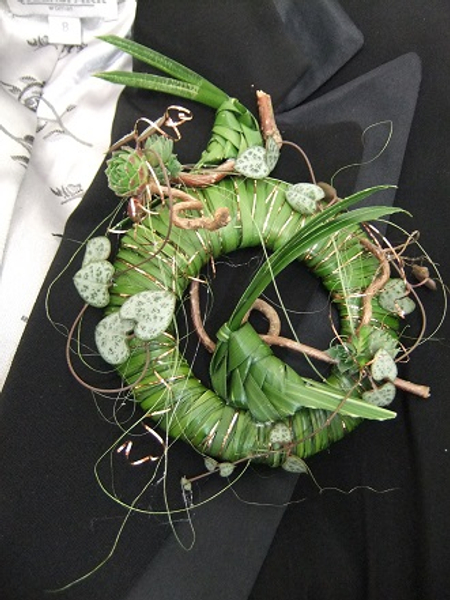 This design should look pretty for days and would dry beautifully to last for a long time
Sign up for my weekly newsletter
Every week I add a new design with related tutorials. Be sure to subscribe to receive an email notification with design inspiration.