My Creative Workbook
Christine de Beer - effortless floral craftsman
You can just stack the twigs in a ladder configuration
Or lash the twigs with ripped flax (see Tutorial below)

The tiny little ladder will not bear any weight so I made a simple diagonal lashing-inspired knot.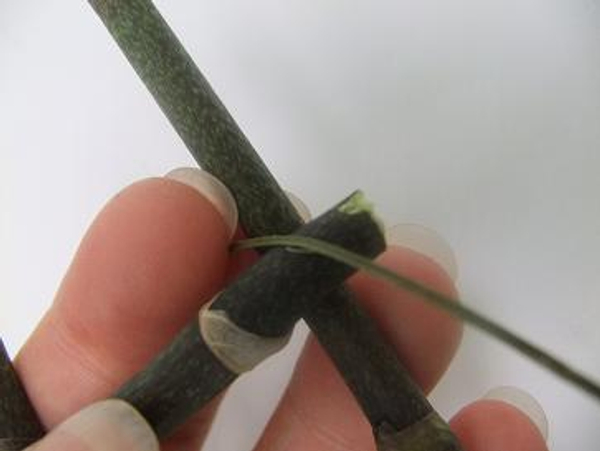 Lashing is a great way to tie two sticks together that cross at an angle between 45 and 90 degrees. Start by crossing the sticks at a diagonal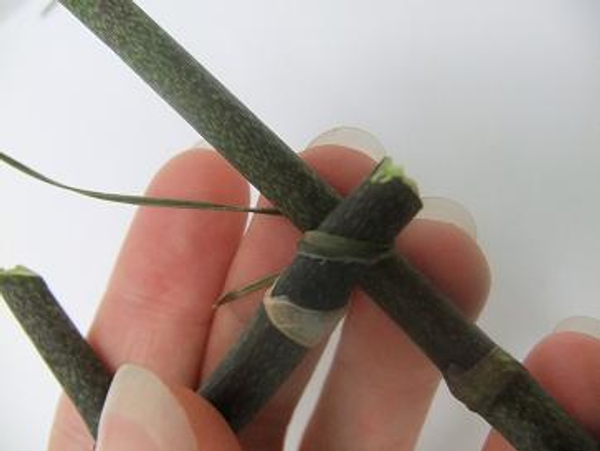 Start lashing the two sticks together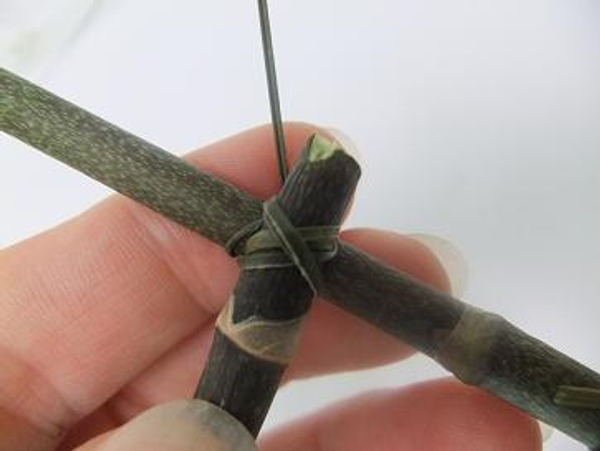 Wrap the grass around the sticks three times and pull tight. Wrap the grass three time on the opposite diagonal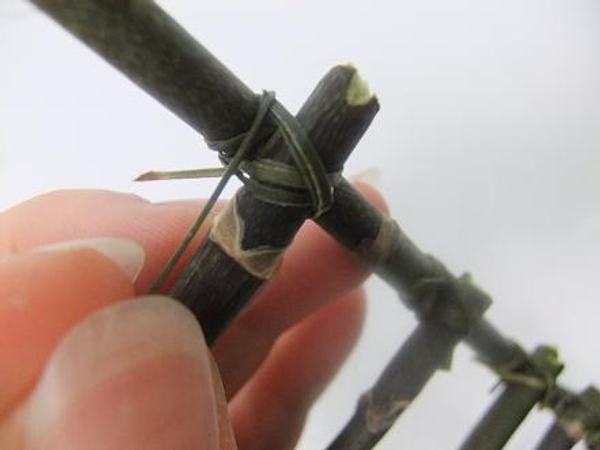 Cinch down the diagonal wrappings with three frapping turns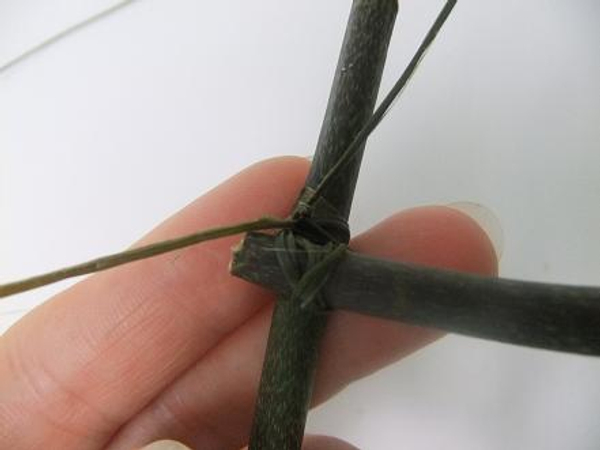 Tie off the grass to secure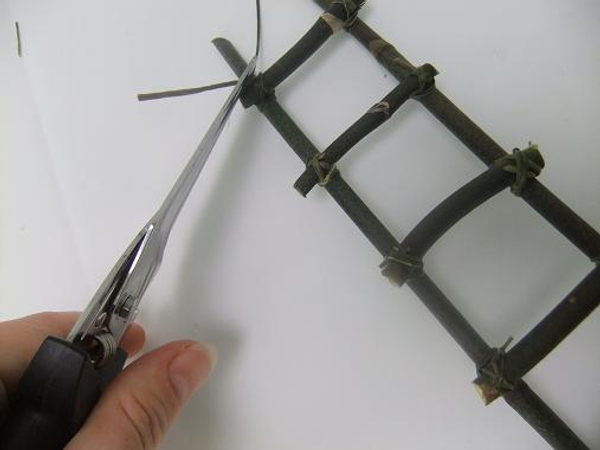 Cut away the dangling grass pieces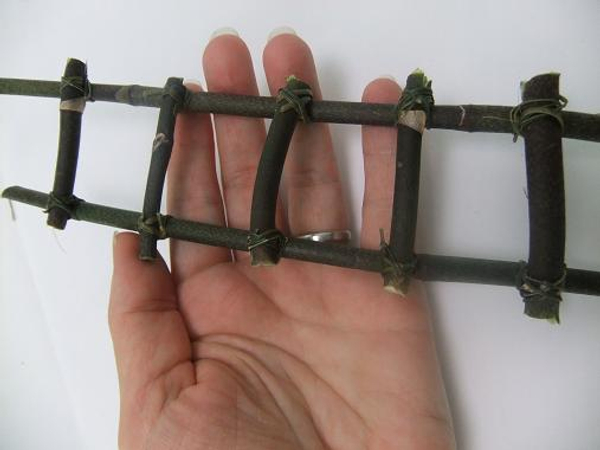 Tiny ladder ready to design with
Sign up for my weekly newsletter
Every week I add a new design with related tutorials. Be sure to subscribe to receive an email notification with design inspiration.