My Creative Workbook
Christine de Beer - effortless floral craftsman
Loop a Monstera leaf stem to craft an underwater hold for a knotted orchid stem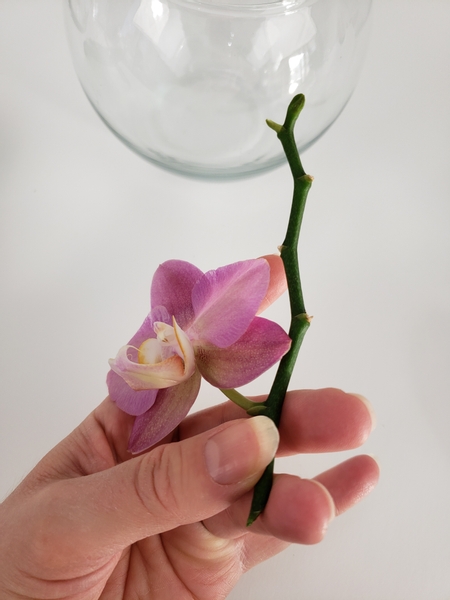 Cut the top most open orchid from the flower spike.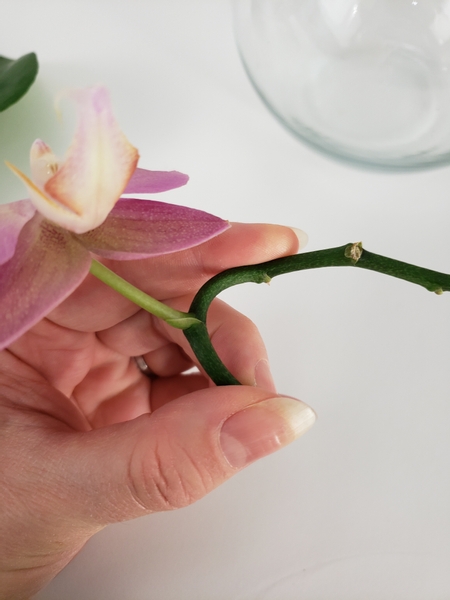 Carefully bend the stem over. Work from the place where the flower is connected to the tip of the stem. This helps the stem become more pliable...
I have a lot more general information on how to manipulate twigs and stems in the Tutorial below. It is such a fascinating topic to discuss so I added a design specific tip for you in our notification email this week incase you wanted more information... or want to ask a question or share your experience. Just click reply to the email. If you are not yet signed up to receive your once a week email from me, with an exclusive tip, the moment the design is ready for you to view you can subscribe. The button is below this post.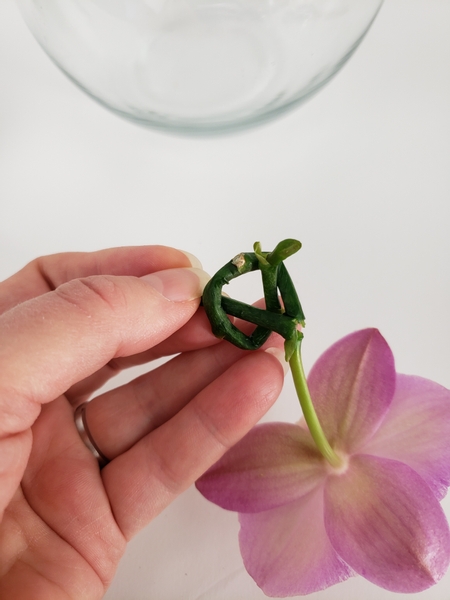 To the point where you can knot the stem without it snapping.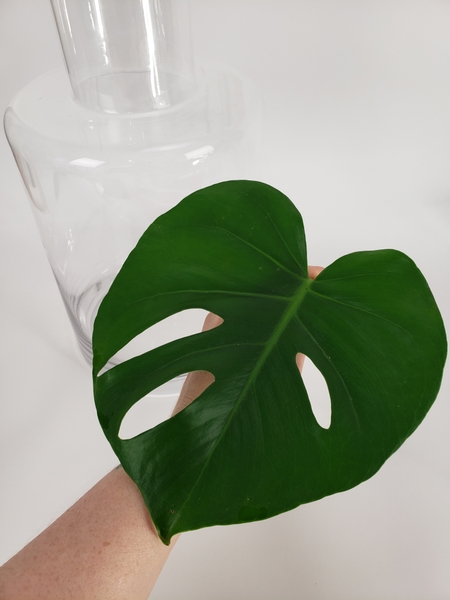 Choose a pretty monstera leaf with generous holes.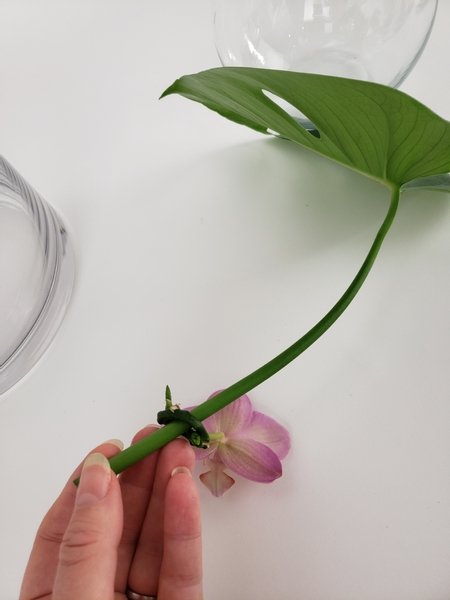 Thread the stem through the knot.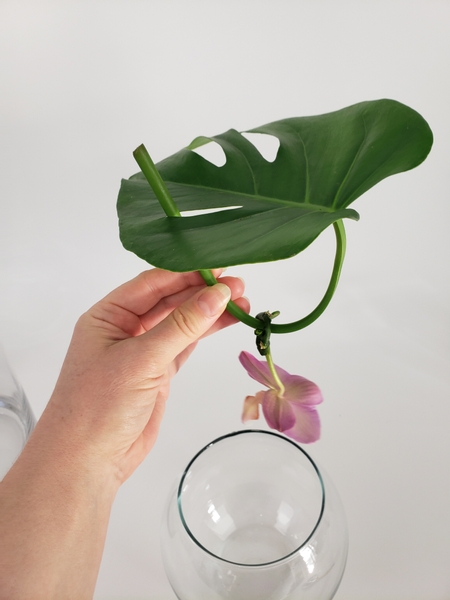 Bend the stem over and push it through the hole in the leaf.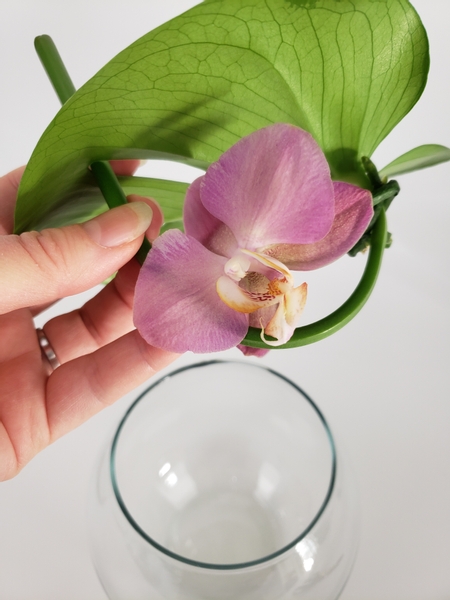 The flower is now attached to the leaf... yet moving freely.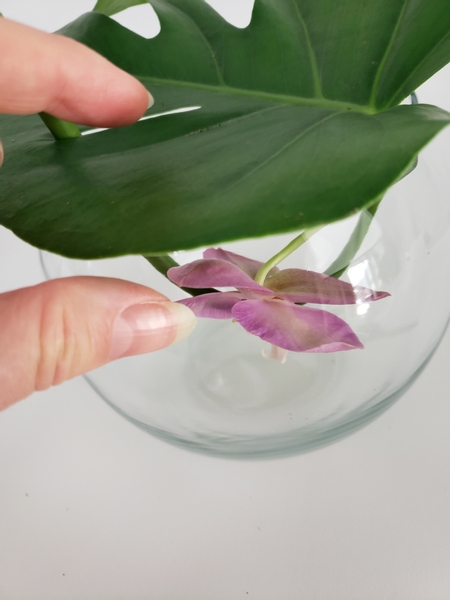 Rest the Monstera leaf on a small glass container allowing the flower to dangle below.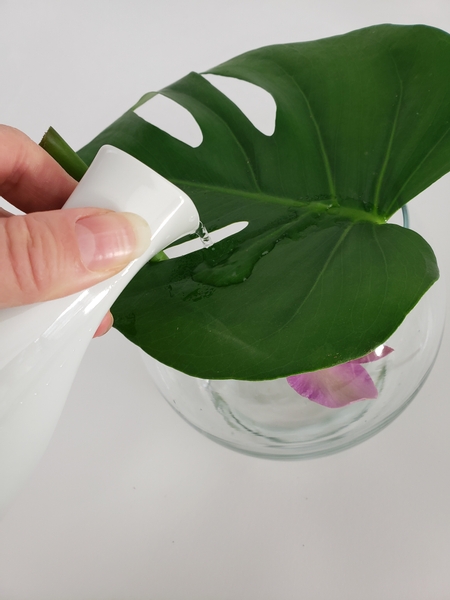 Fill the container with water by pouring it carefully through the leaf.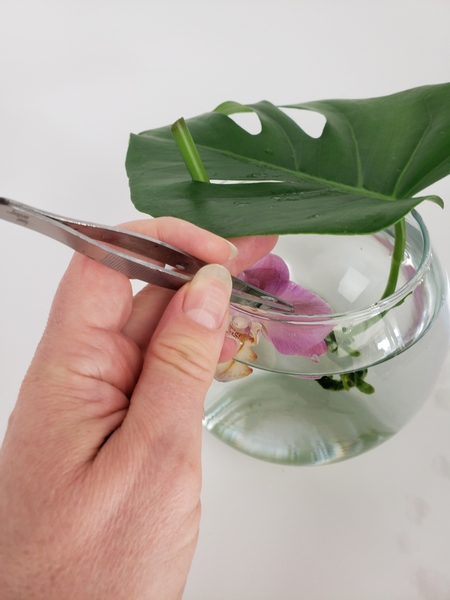 If you need to use tweezers to set the flower in a better position.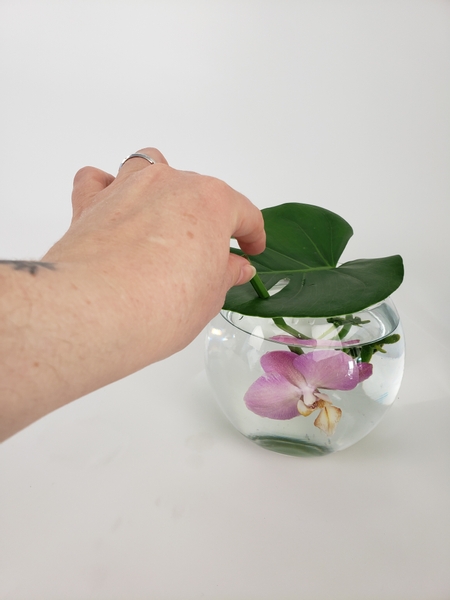 Adjust the stem if you need the flower to be deeper in the container.
Sign up for my weekly newsletter
Every week I add a new design with related tutorials. Be sure to subscribe to receive an email notification with design inspiration.