My Creative Workbook
Christine de Beer - effortless floral craftsman
Grass Spiral Wind Spinner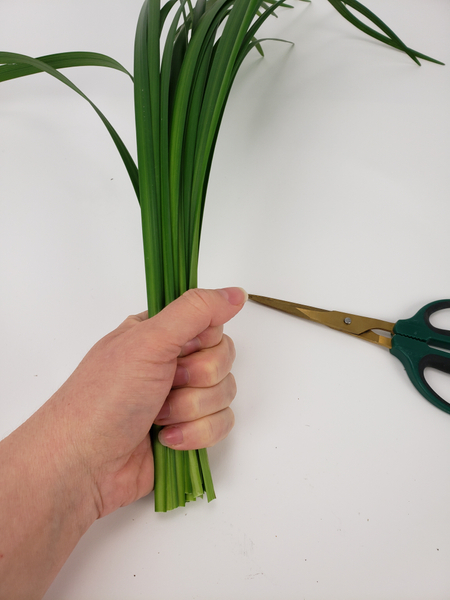 Measure out a bunch of lily grass to cut. I made my snippets just slightly larder than my fist.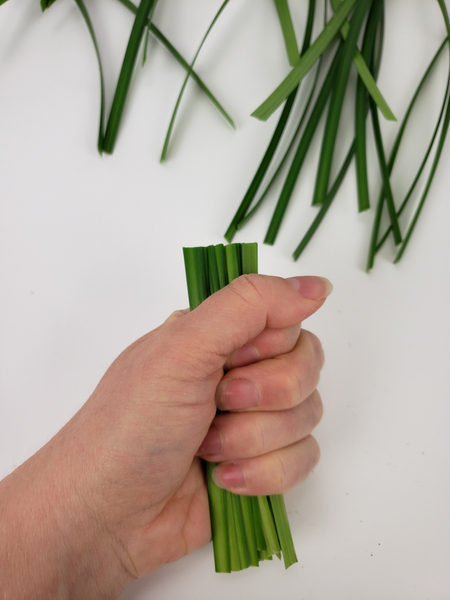 Cut the grass into sections.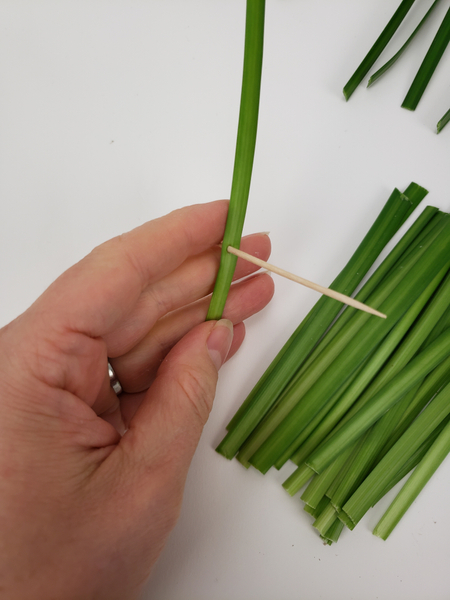 Make a hole in the grass with a sharp bamboo stick.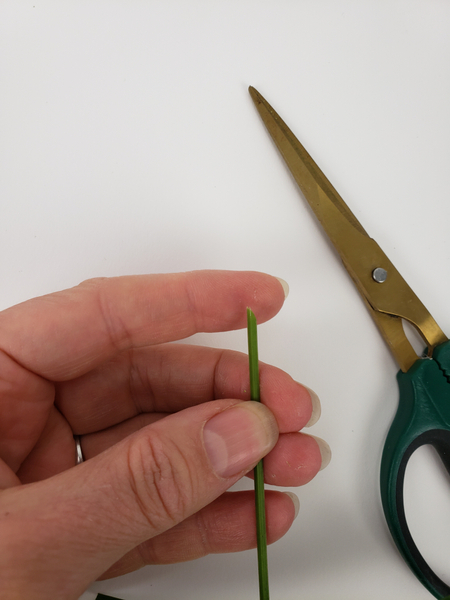 Cut the flexi grass into a sharp angle.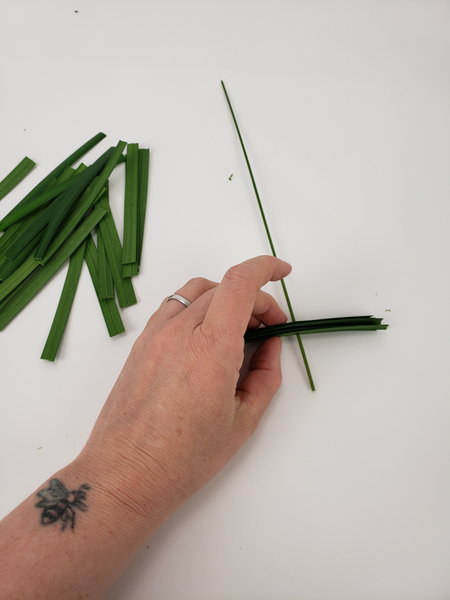 Thread the lily grass sections into the flexi grass.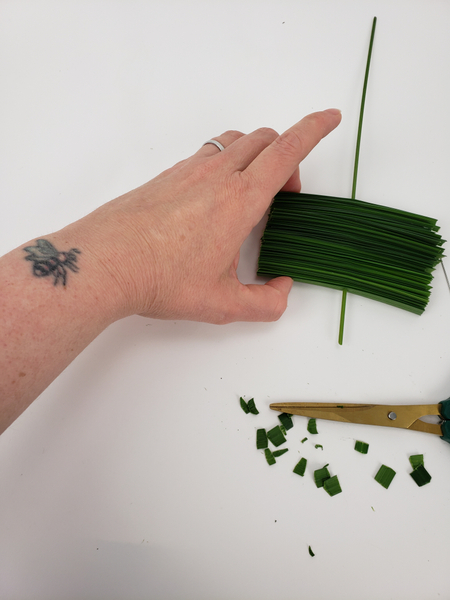 When the flexi grass is about half full of grass snippets cut the ends straight...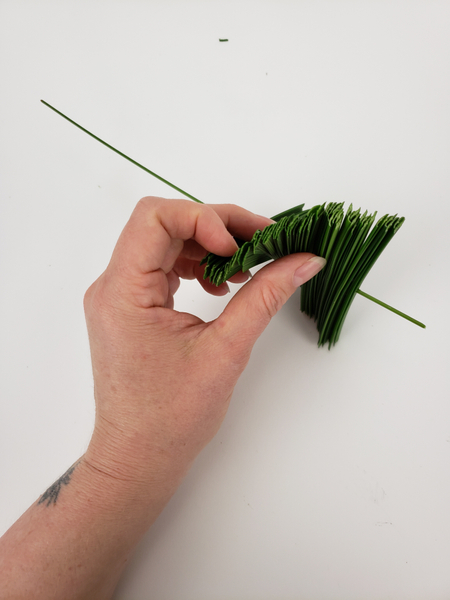 ... and start to gently twist the bundle.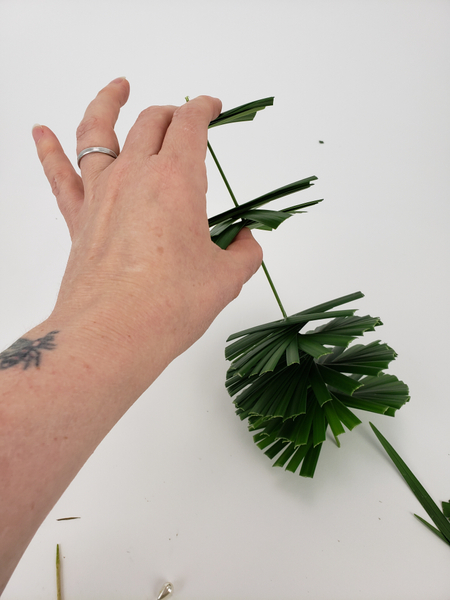 Secure the top and bottom of the spiral with a small drop of floral glue and fill the rest of the flexi grass with grass snippets.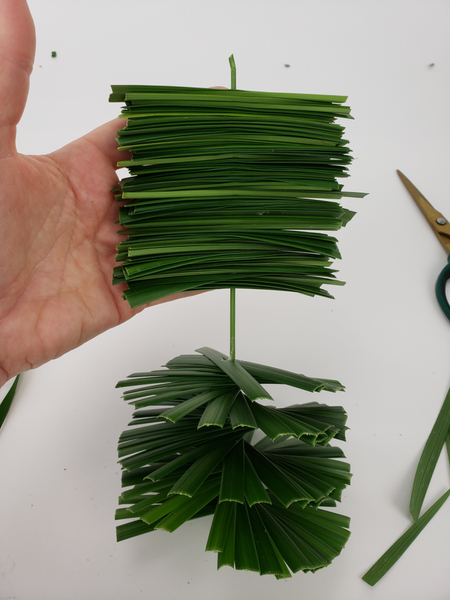 Allow a bit of space at the top to hang the spinner.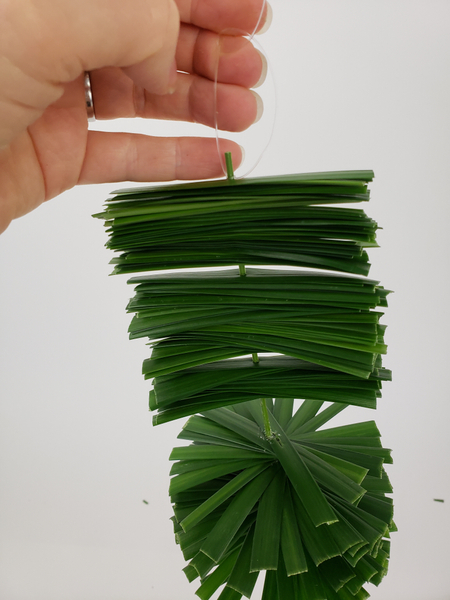 Hang the grass spiral by knotting line to the flexi grass.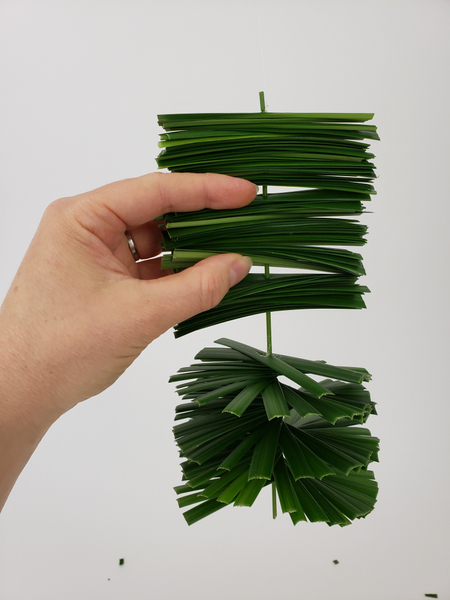 Separate the top half of the snippets into three sections. The sections frame the plant material and make it easier to dangle plant material from the one side to the other.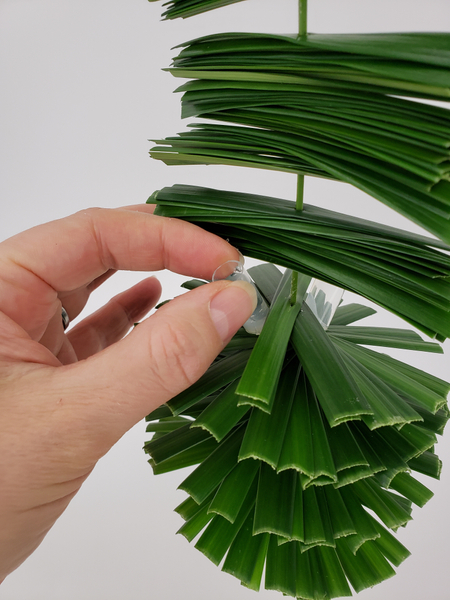 Glue in the water tubes. See the Tutorial below for more detailed instructions on how I make my own water tubes.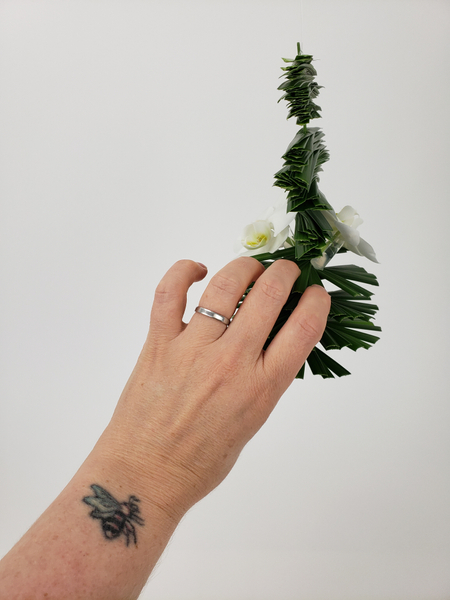 Add in the fresh plant material.
Sign up for my weekly newsletter
Every week I add a new design with related tutorials. Be sure to subscribe to receive an email notification with design inspiration.