My Creative Workbook
Christine de Beer - effortless floral craftsman
How to skewer foliage tubes for a lily bud swirl support
Book readers turn to page 320 for a really fun version of skewering leaf tubes. Also in a bud vase... but completely different. Amazing how we can "tweak" a single design technique to create such a variety of designs. For more information about my book: The Effortless Floral Craftsman


Cut a few lily leaves from the stem.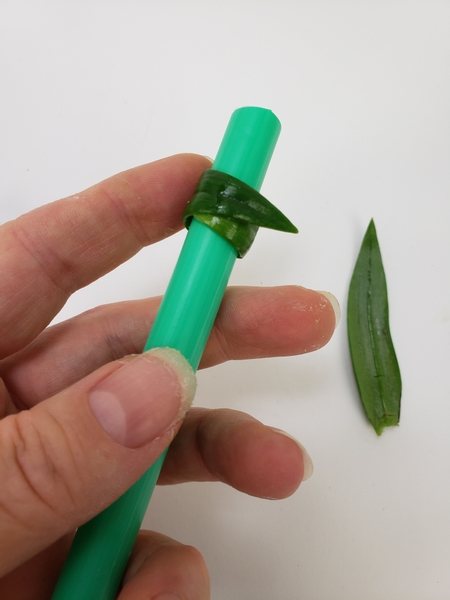 Roll the lily foliage into tubes...
Skewer the leaf tubes with a sharp reed. To keep the leaf perfectly round place a soft stem (such as the lily stem) inside and press the reed into that.
Place the skewered foliage on a water filled container to keep the flowers in place.
I have added a tip on how to stack the buds so that they remain neatly in place in the weekly email. Make sure you are signed up to receive your bonus tip. The sign-up is below this post.
Sign up for my weekly newsletter
Every week I add a new design with related tutorials. Be sure to subscribe to receive an email notification with design inspiration.