My Creative Workbook
Christine de Beer - effortless floral craftsman
Spiked Autumn leaf cauldron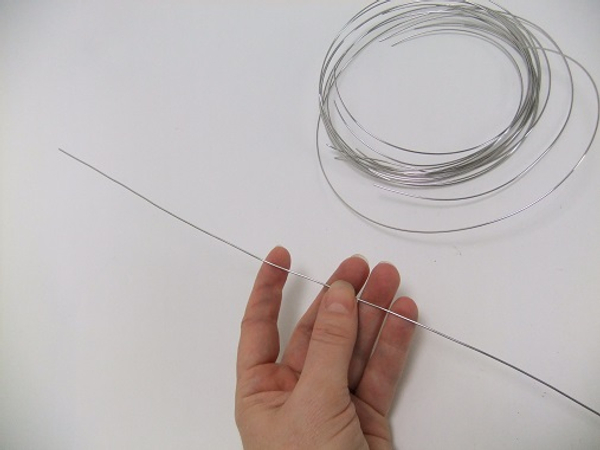 Cut and straighten a few lengths of sturdy wire. See the Tutorial below for a really easy way to straighten wire.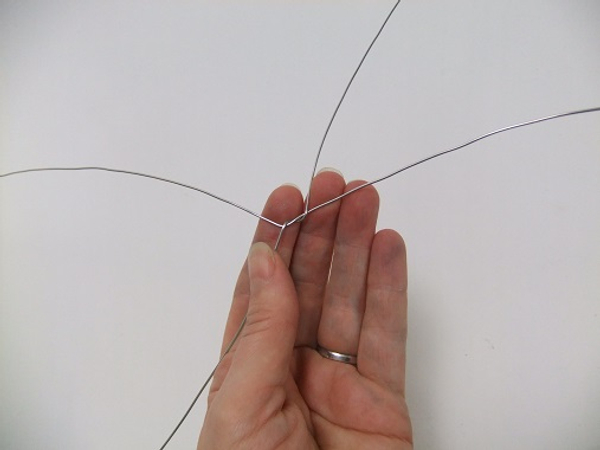 Twist the first two wires to connect them in the middle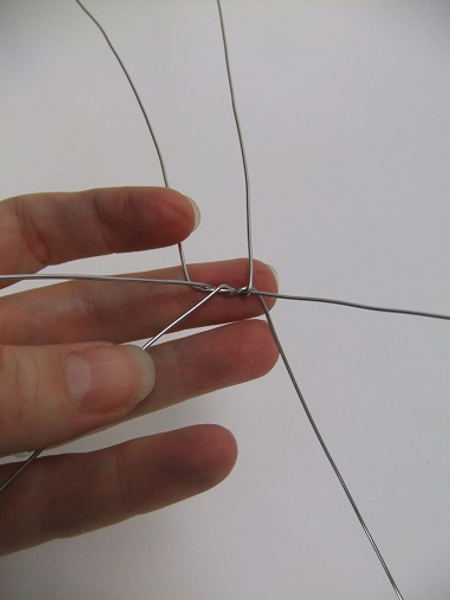 Add another wire and twist...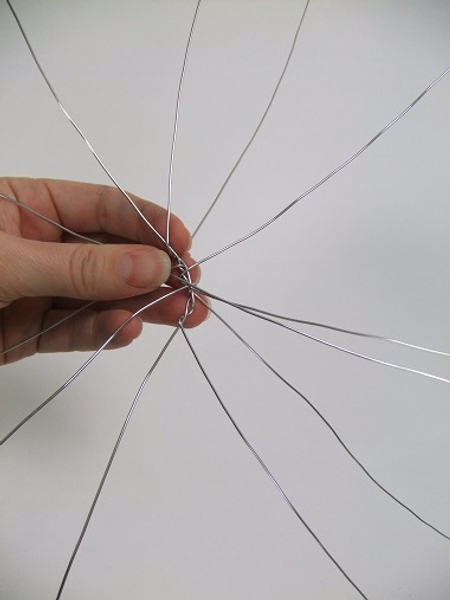 Continue to add wire spikes.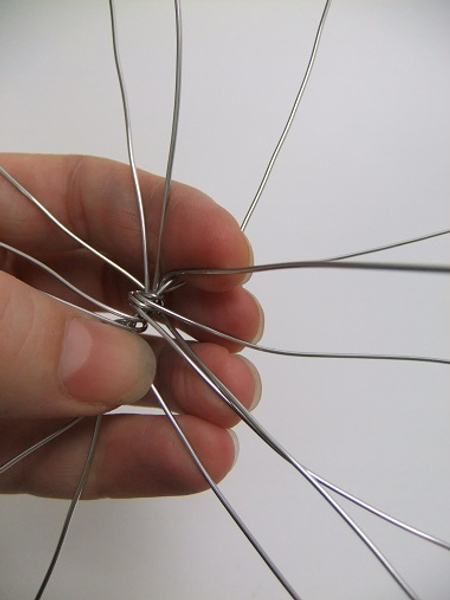 Twist each wire around the previous one to create a secure structure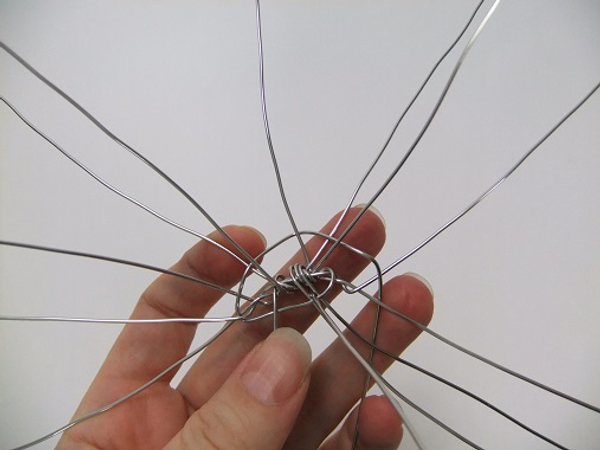 Cut an extra long section of wire. Let one end of the wire extend with the other spikes to create an uneven number of spikes and twist it around the wire connection to secure. Start to weave this wire through the inside of the connection.
For more information about weaving see the Tutorial below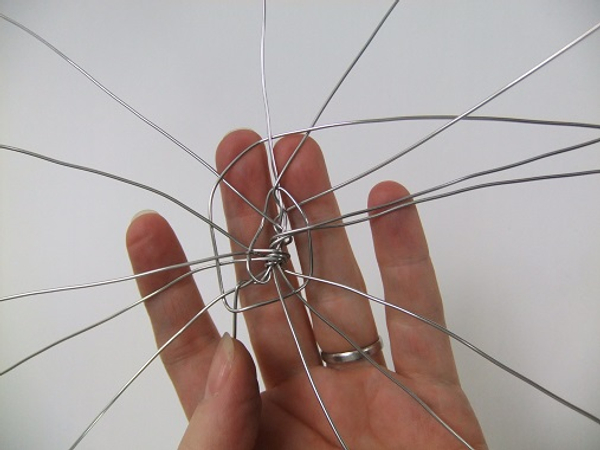 Spiral the wire out as you go along.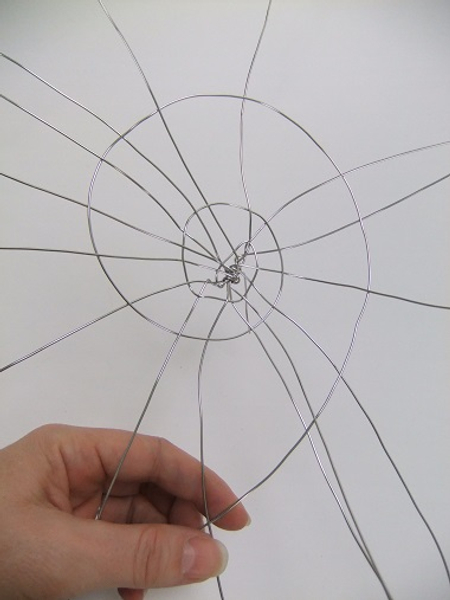 This creates a secure base for the armature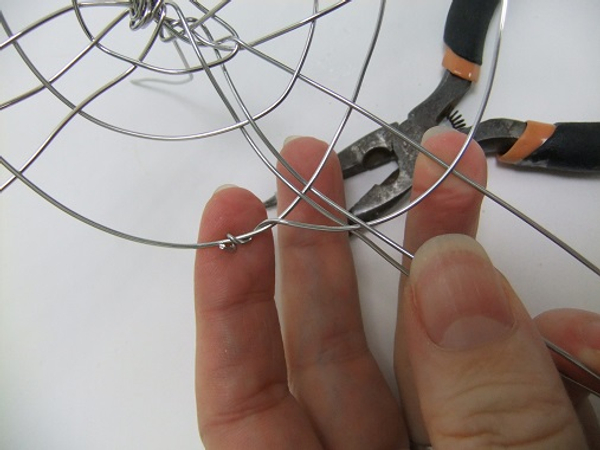 Cut the wire short and twist to secure.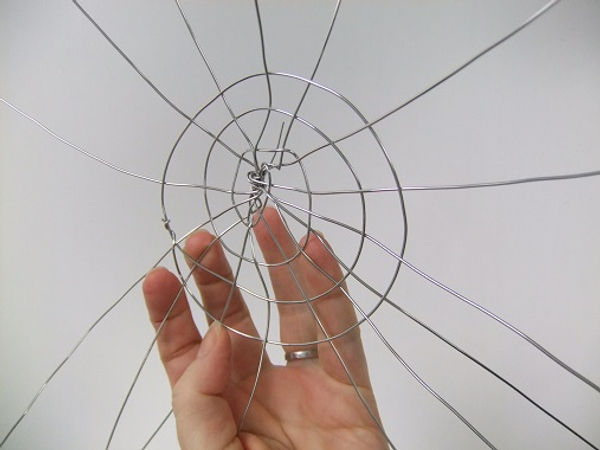 Space out the spikes to point out of the spiral.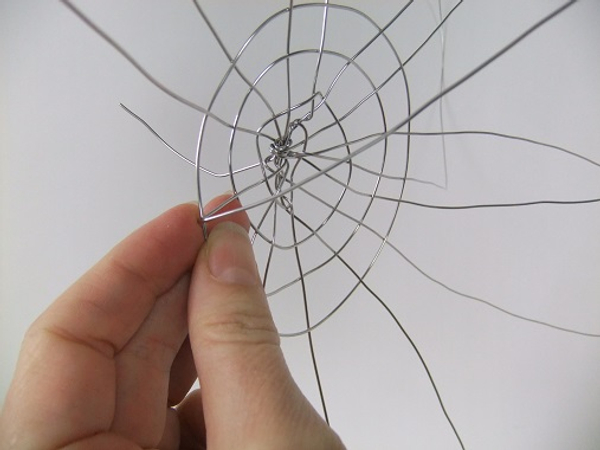 Bend the first wire up and over the spiral wire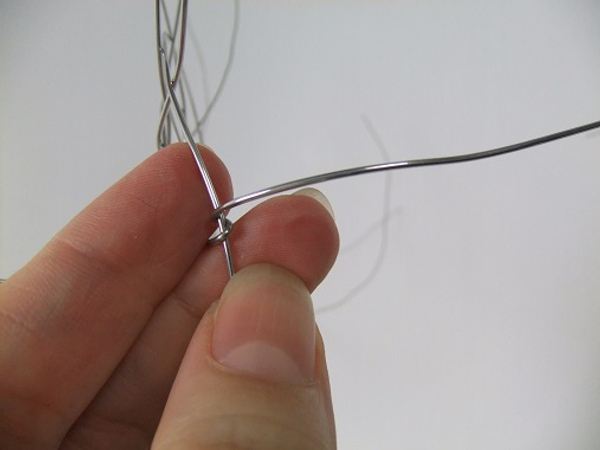 Wrap the wire around the spiral wire to secure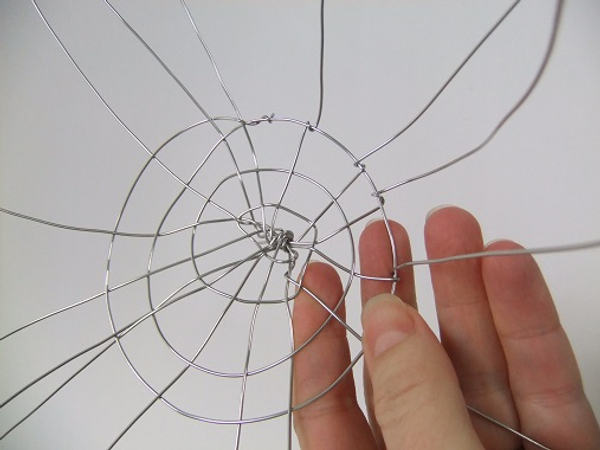 Continue around the spiral and secure all the spike wires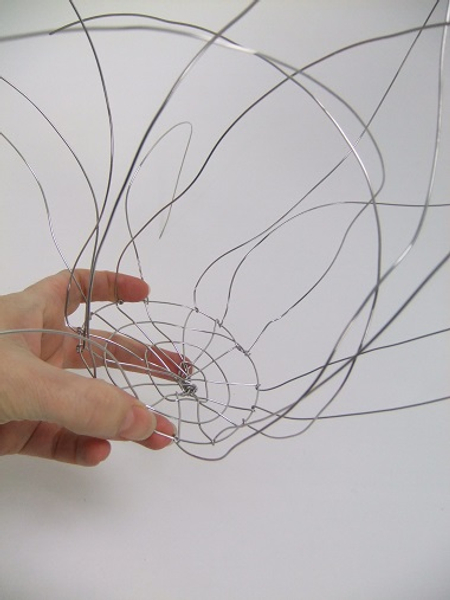 You can start to shape the armature when all the spike wires are secure.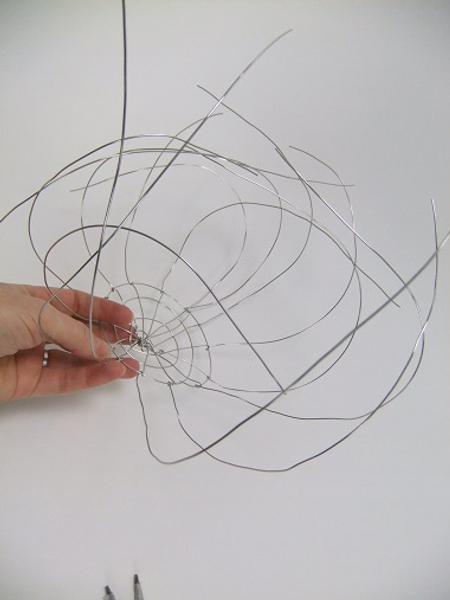 Curve each wire to make a round-bellied cauldron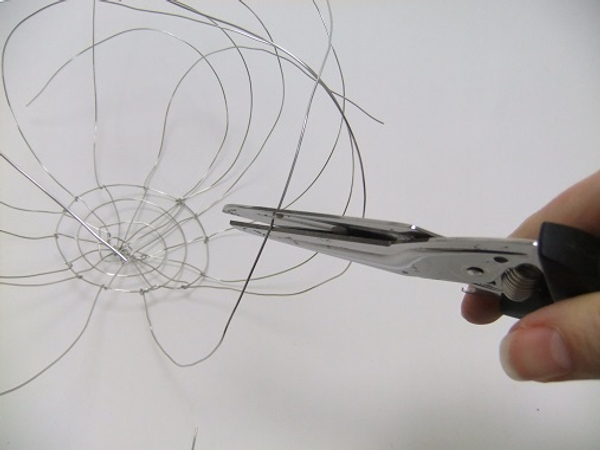 Cut the spike wires shorter
For the legs: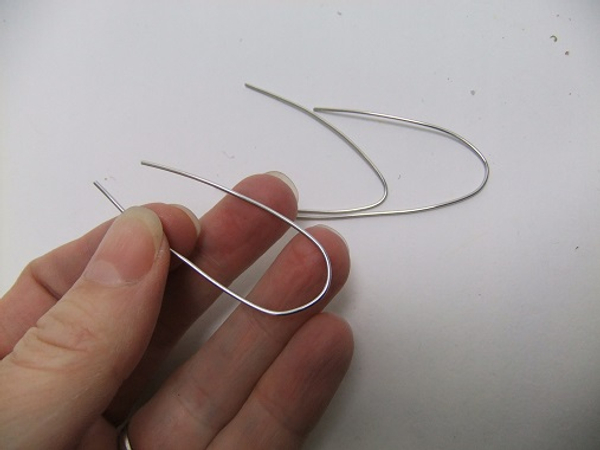 Cut and bend three short wires into a U bend for feet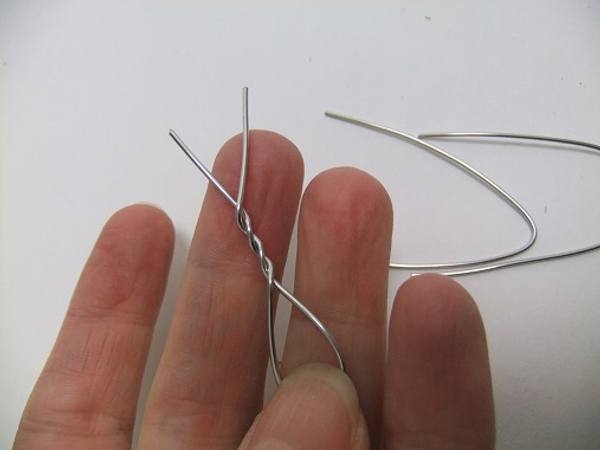 Twist the wire for strength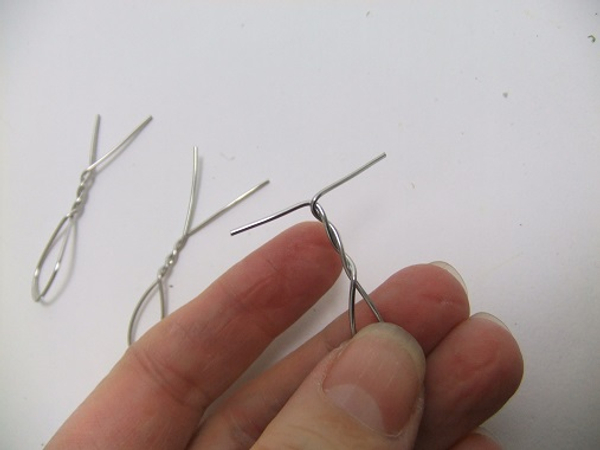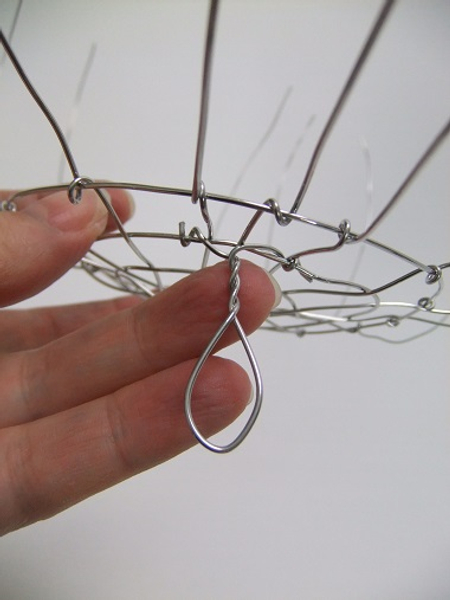 Twist the wires to the bottom of the wire armature.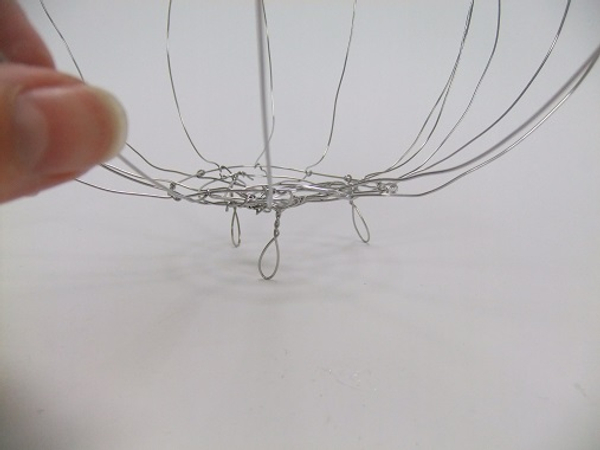 Add the other two legs
Adding the leaves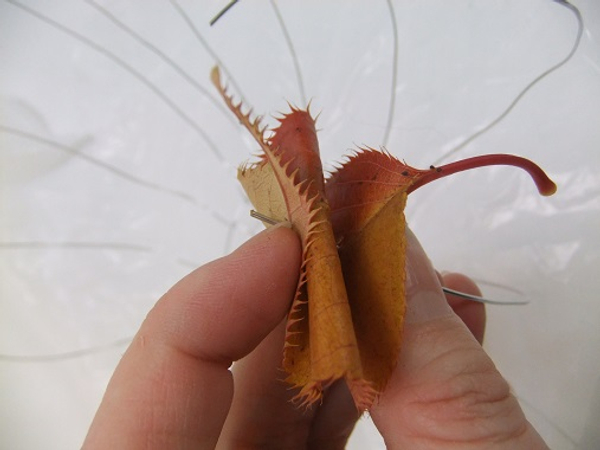 Spike the leaf onto the wire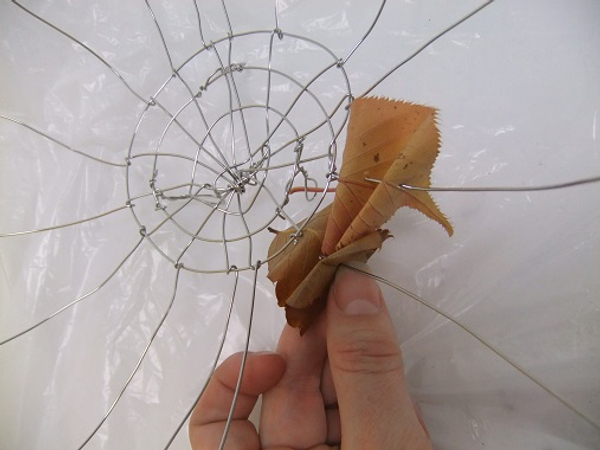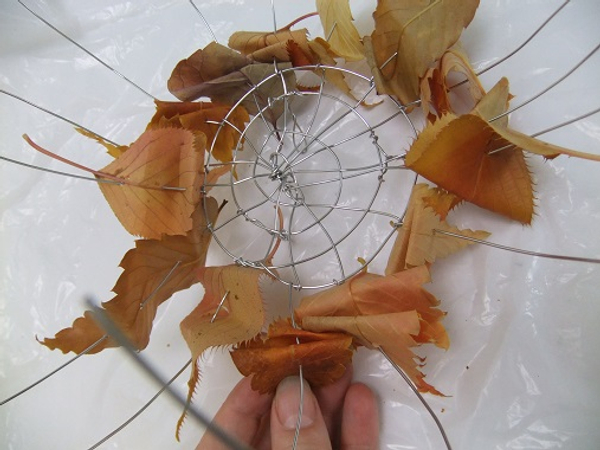 Move around the structure and add leaves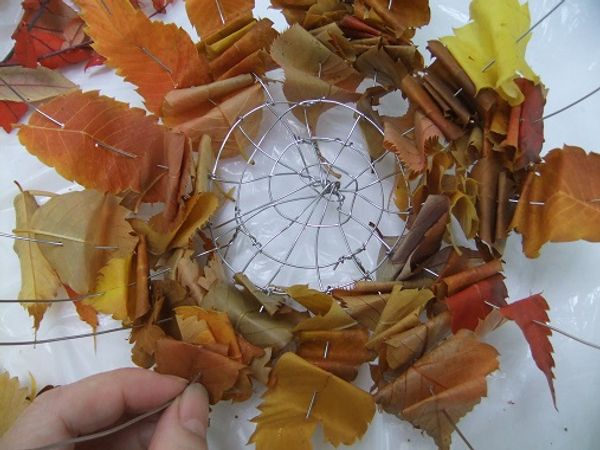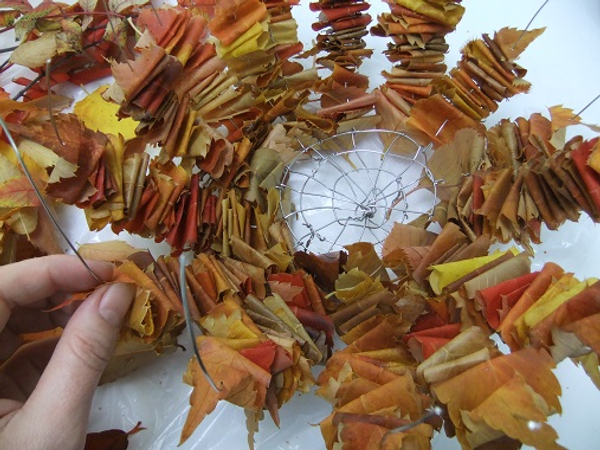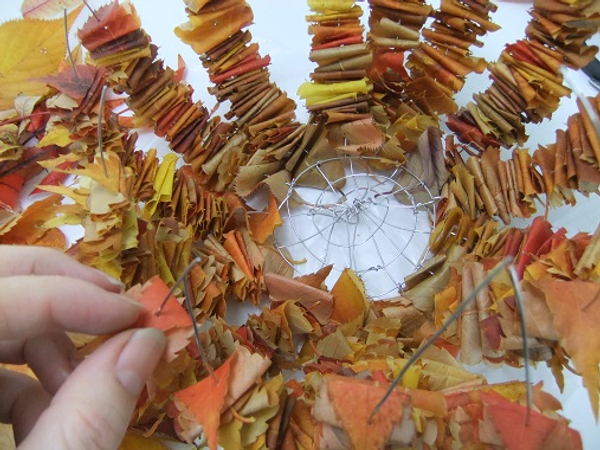 ... And even more leaves.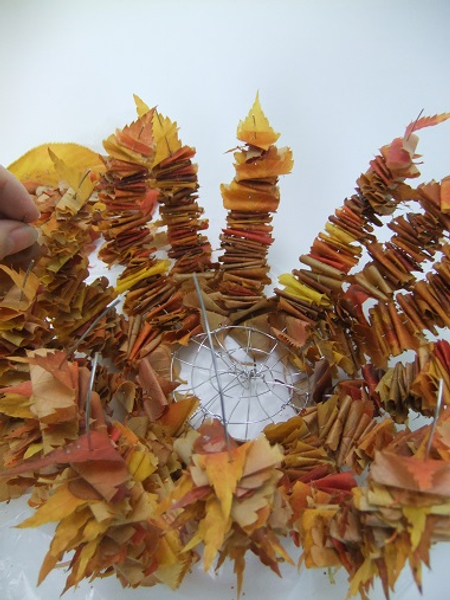 Fill up most of the wire with folded leaves.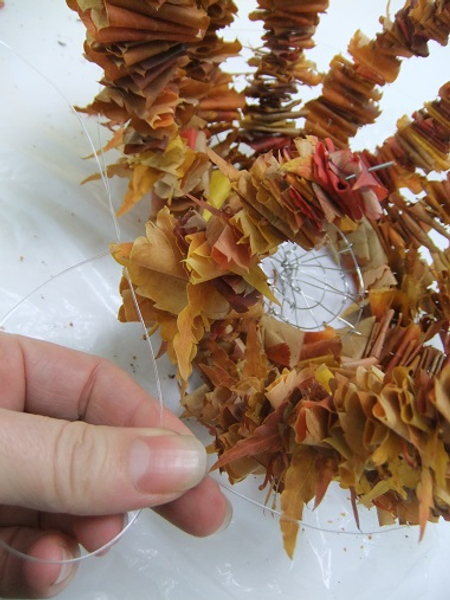 Wrap a thin fishing line around the spiked leaves and pull tight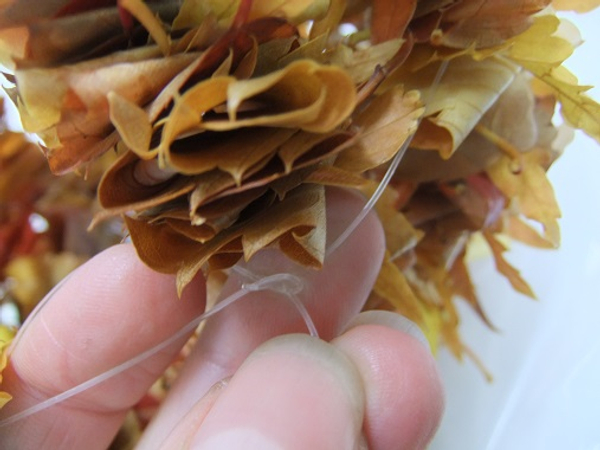 Secure the line with a double knot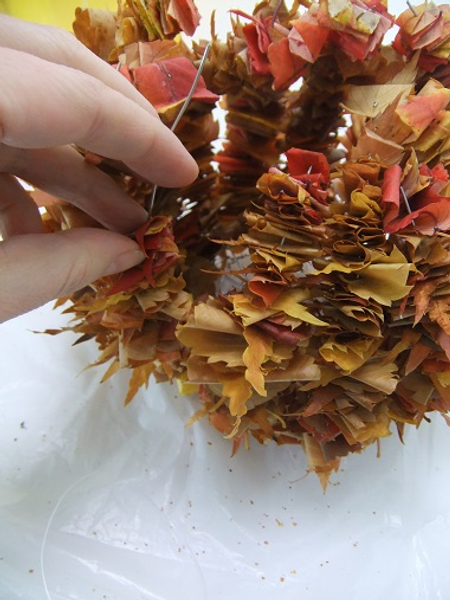 Press the leaves down to compact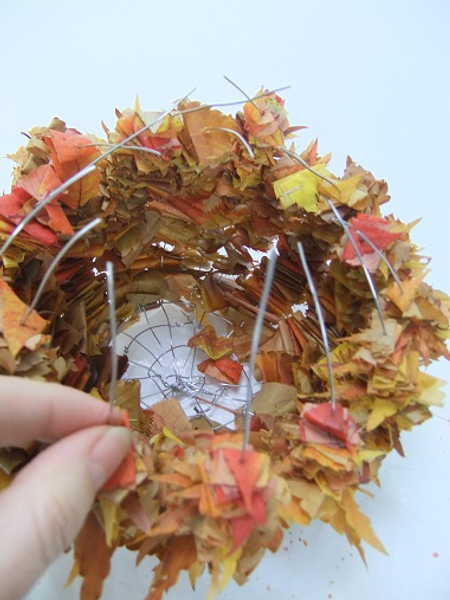 Move all the way around the spiked wires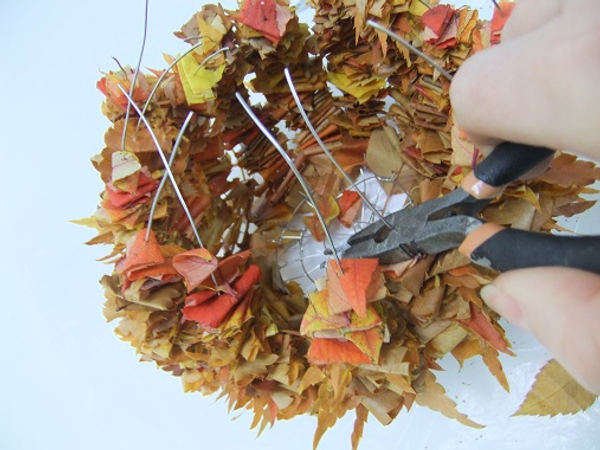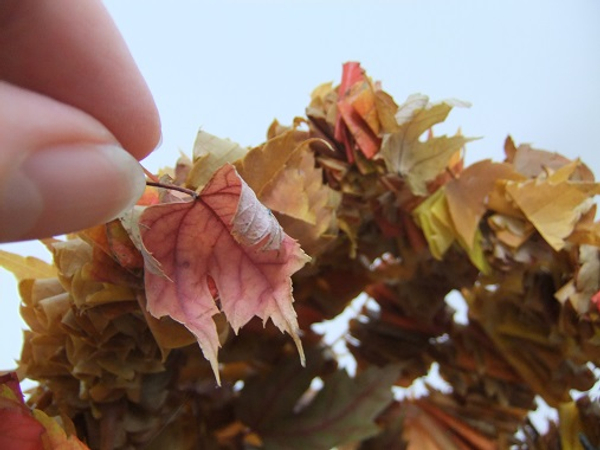 Glue a leaf over the wire end to secure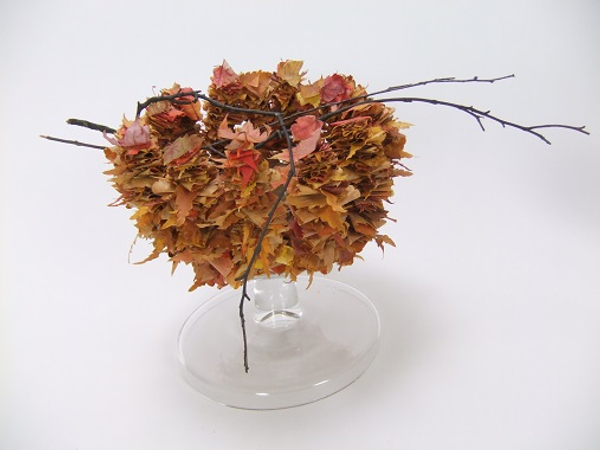 Spiked Autumn leaf cauldron ready to design with
Sign up for my weekly newsletter
Every week I add a new design with related tutorials. Be sure to subscribe to receive an email notification with design inspiration.