My Creative Workbook
Christine de Beer - effortless floral craftsman
A closer look at my design at the 20th anniversary of Canada Blooms and The Toronto Flower Show, one of the best known Floral Art Competitions on our design calendars:

"It's A Party… Life is a Celebration!
The passions of architecture and nature converge to ignite your imagination and illuminate your soul. The sights, sounds and scents of this garden will trigger your senses into overload."

I was invited to exhibit in this year's show as an International Competitor to represent Canada. Competitors came from Canada, Bermuda, France, South Africa, United States, Barbados, United Kingdom, Ireland and Australia to create a design based on the theme "Celebrate!"
My design was inspired by a bubbling glass of Sparkling Wine. But I wanted it to look light and suspended in the moment. I researched aquarium designs and made 9 tubes powered by a small battery to add a constant stream of bubbles between my flowers. Each bubble tube is controlled with a tiny tap to open or close for more… or less bubbles to add dimension.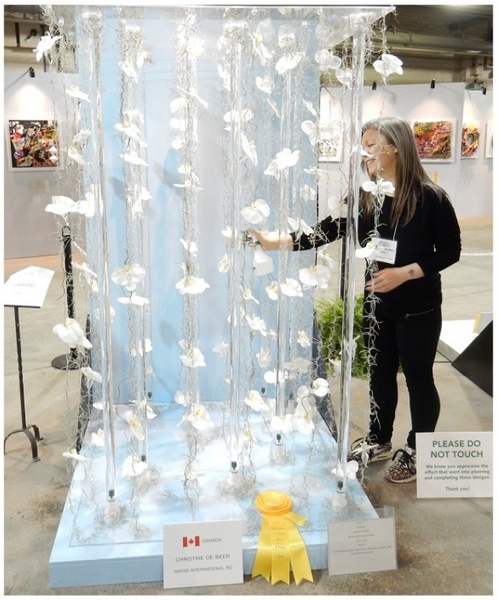 As plant material I used 140 meters of Tillandsia Usneoides that I wove into garlands with about three strands running up the length of a garland. I also used willow tips manipulated into tendrils and I suspended a total of 120 white Phalaenopsis orchids from 160 meters of beaded wire and fishing line. Each tiny stem was placed in a water filled glass seahorse to keep it hydrated.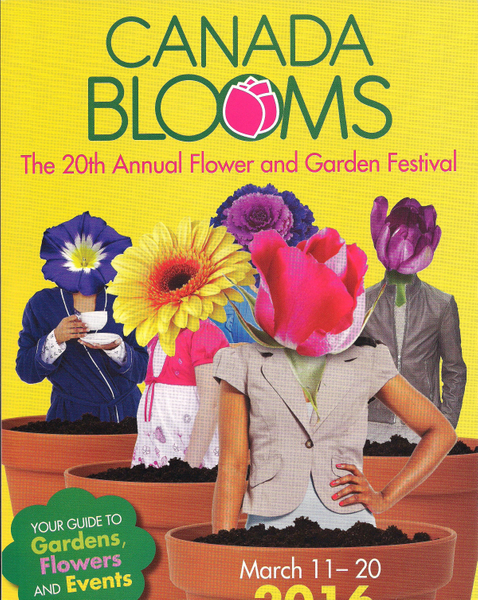 Judging of the floral arrangement exhibits at the Toronto Flower Show are by General Show Regulations and the Judging Criteria Of Ontario Judging and Exhibiting Standards for Horticulture and Floral Design and by International Flower Show Rules, World Association of Floral Artists (WAFA) criteria
Entries:
Invitational class 10 International Exhibitors: Celebrate!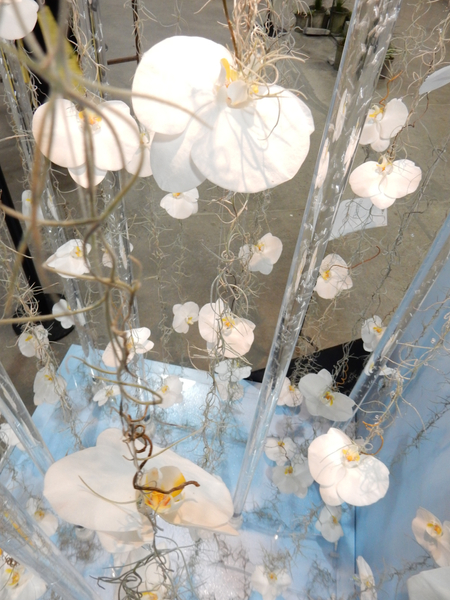 Staged: on a base
Area Allotted: 122cm x 122cm x 203cm (48" x 48" x 80")
Base and Background colour: Caribbean Coast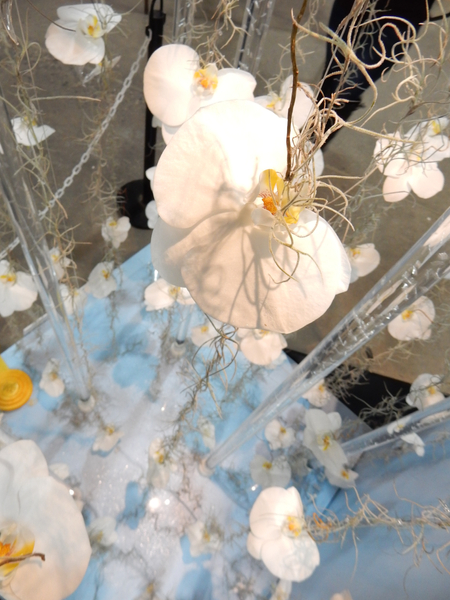 The design was judged from the front and both sides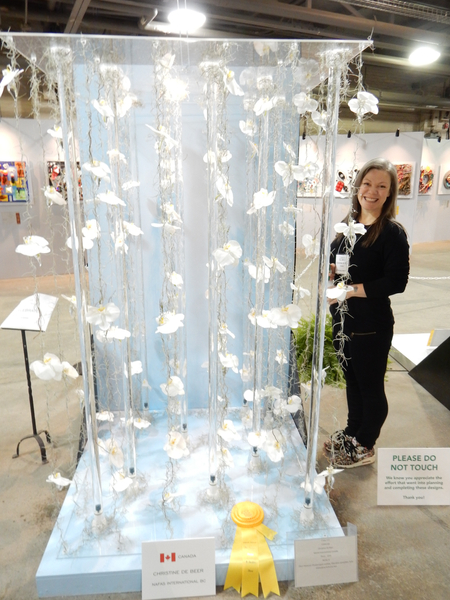 I won a Gold Ribbon for my Celebrate! Floral Art Design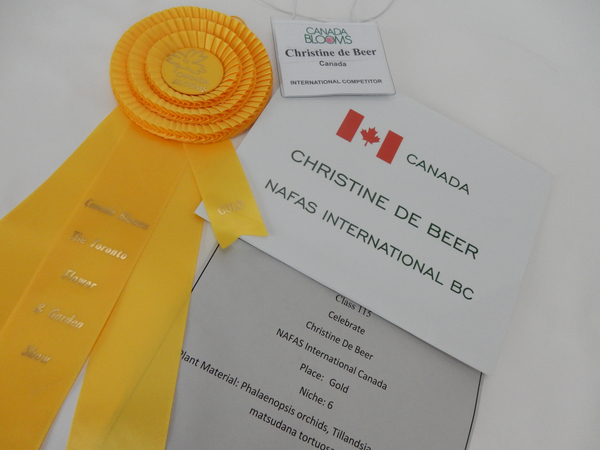 Thank you to Canada Blooms, The Garden Club of Toronto and The Toronto Flower Show and for inviting me to design.
Sign up for my weekly newsletter
Every week I add a new design with related tutorials. Be sure to subscribe to receive an email notification with design inspiration.