My Creative Workbook
Christine de Beer - effortless floral craftsman
Sea glass counter weights to keep leaning top heavy stems from tipping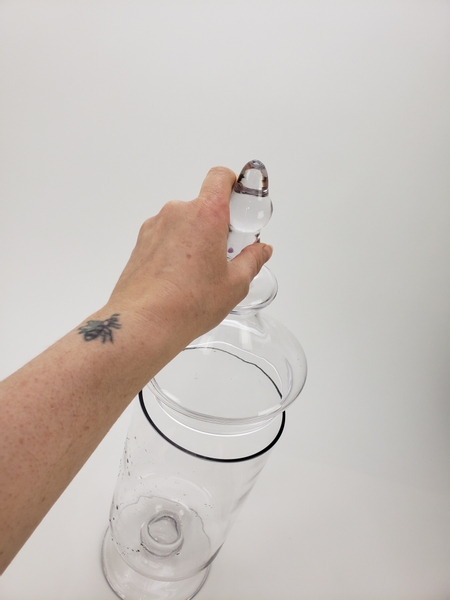 For my hanging design I am using a lid as my container... I love the curves. It goes so well with the Wisteria...
Tip: this is a great way to get more styling options from your containers. Three design ideas: the glass as a vase, the lid as a hanging design and the glass with the lid as a terrarium... all in one.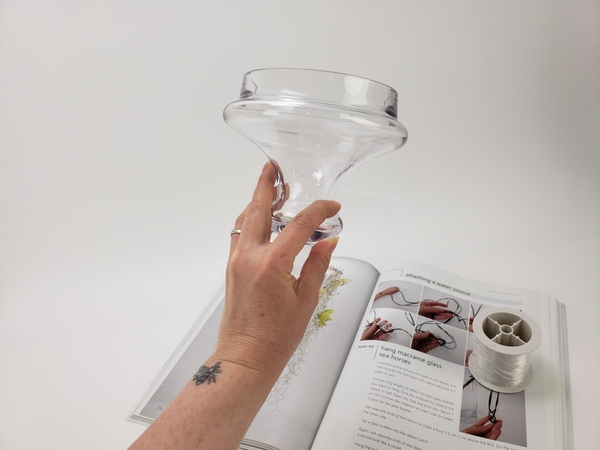 I am using my glass sea horse hanging technique to tie the lid. The Tutorial is below to get you started. I re-made this Tutorial for my book, this time using ribbon incase it is difficult to see how I tied it with the nylon line.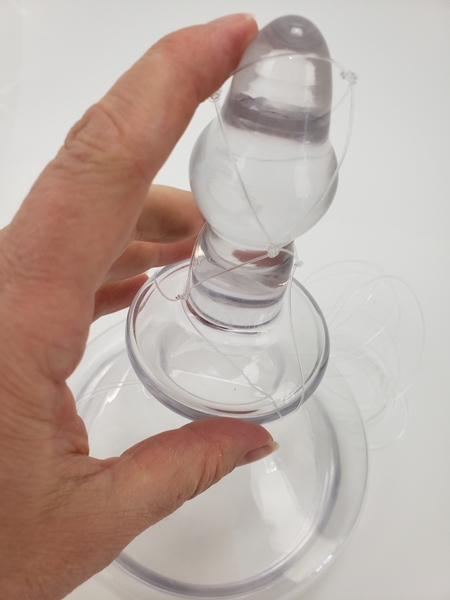 Exactly as I did with the sea horses tie the line and split it open and tie it again to secure the vase.
See page 175 of my book.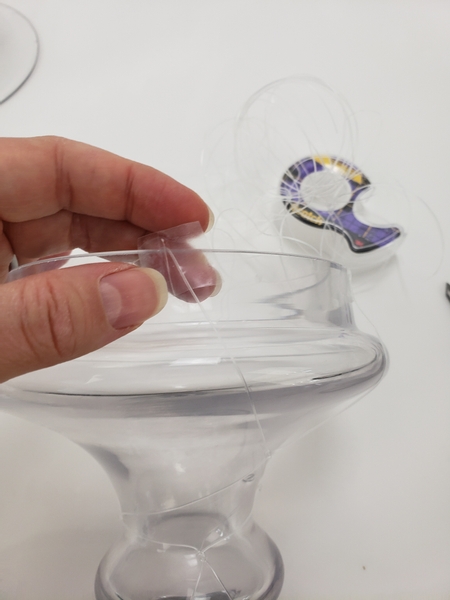 Just to make double sure the line will not slip secure it with a small section of clear tape.
Book readers: if this is a bit too much knotting for you see page 179 for a Tutorial on how to add a wire handle and then... page 80... oh my! This works so well I did a happy dance when I discovered it as a design solution.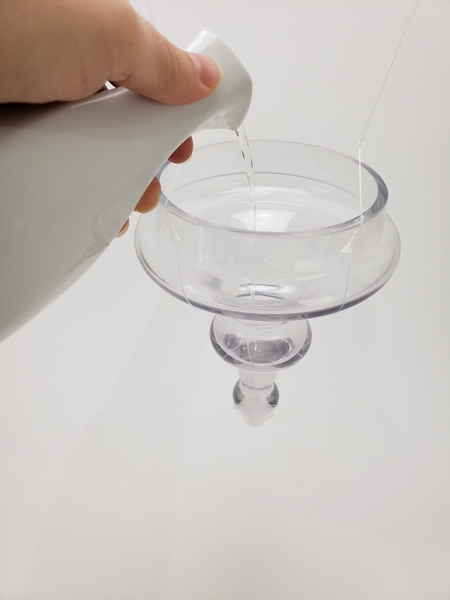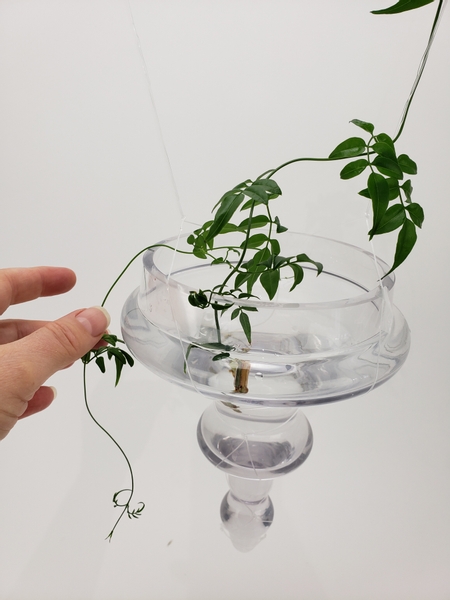 Add in the jasmine vines before adding in the flowers.
This week in our weekly email I explain a bit more about the line and give you options if you find it difficult to knot and secure nylon (fishing) line. Then I also explain a bit more on how to tie these slippery knots. Make sure to sign up for these weekly tips. The button is below the post.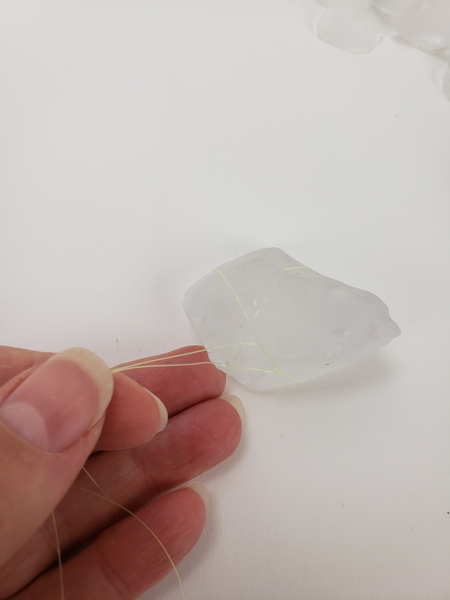 Tie sea glass securely with line. Make sure it won't slip out.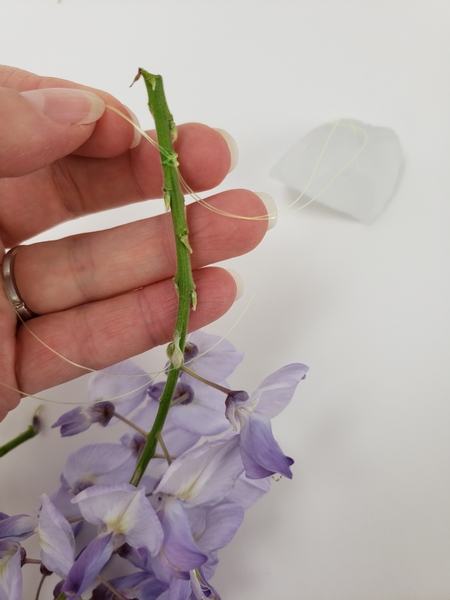 Tie the other end to your flower stem.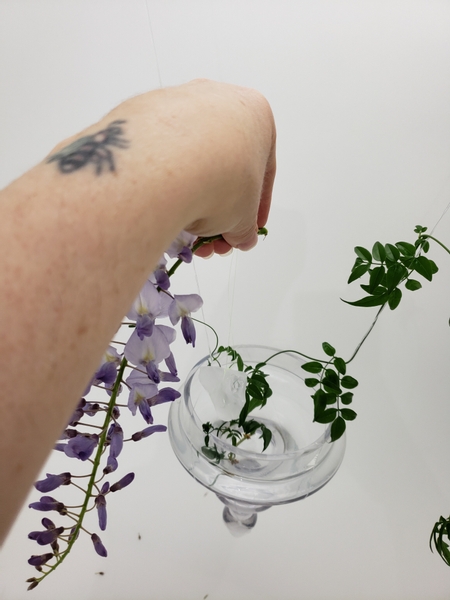 Drop the heavy sea glass into the water filled lid.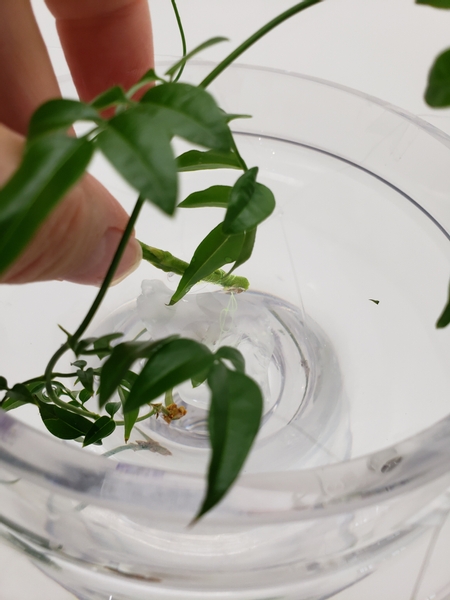 Carefully position the stem to elegantly drape over the side of the vase. Adjust the line length by rolling it around the stem until it is just long enough for the sea glass to be a counter weight keeping the stem under water.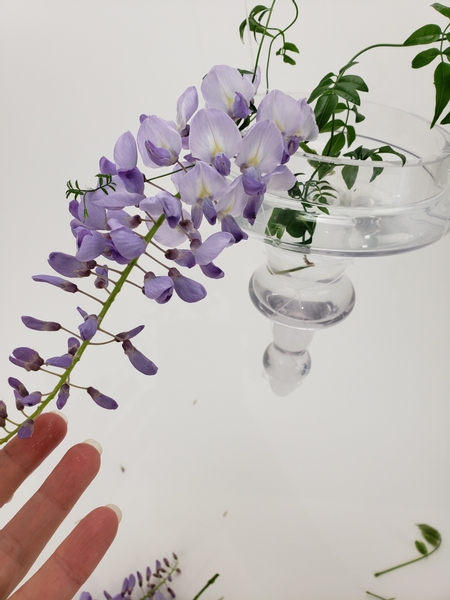 Make sure the flowers face up and are not crowded.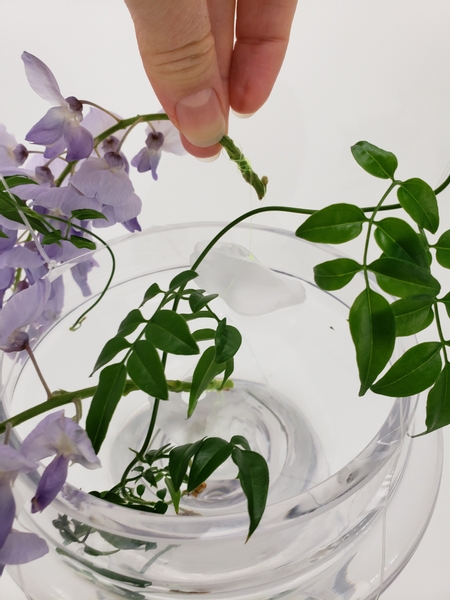 Add in another stem. Again wrap the line so that the sea glass perfectly dangles and keeps the stem exactly where you want it, just below the water line.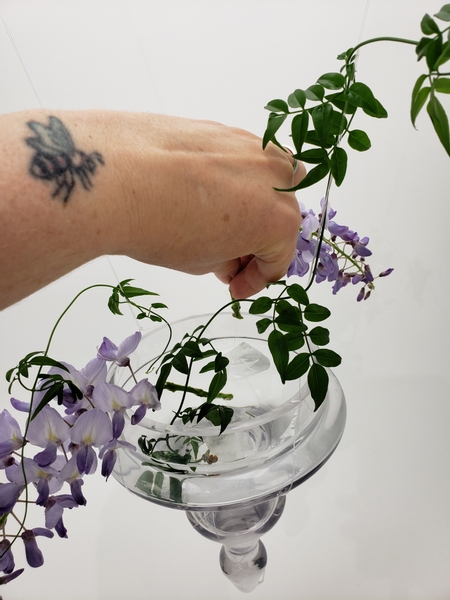 As you lower the sea glass into the water...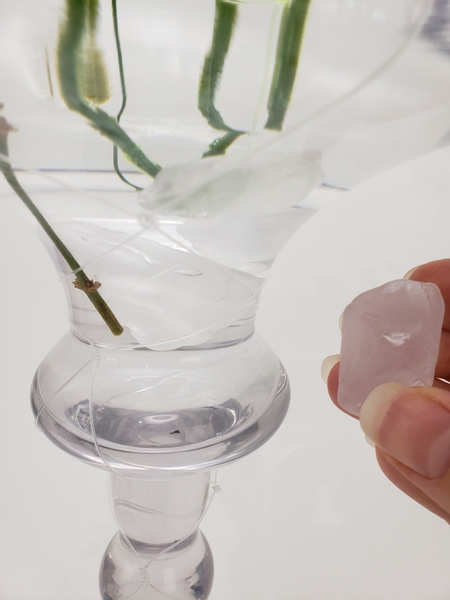 ... it almost completely disappears!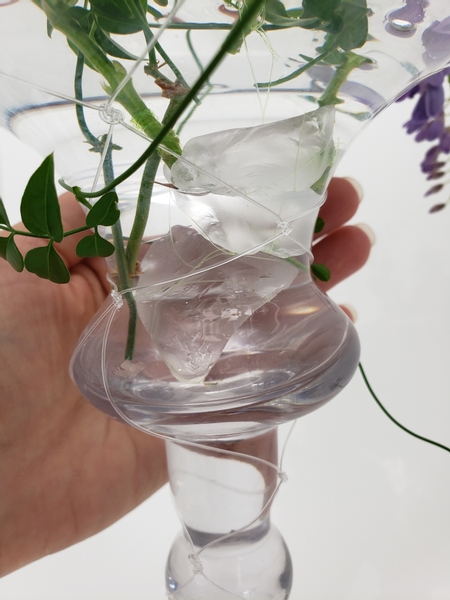 Creating a perfect base for a few more vines...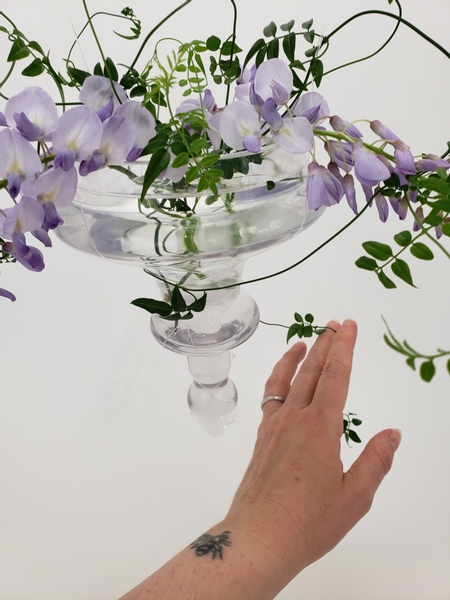 Allow the vines to drape around the lid to emphasize the shape.
Sign up for my weekly newsletter
Every week I add a new design with related tutorials. Be sure to subscribe to receive an email notification with design inspiration.