My Creative Workbook
Christine de Beer - effortless floral craftsman
Light Layer float Wisteria flowers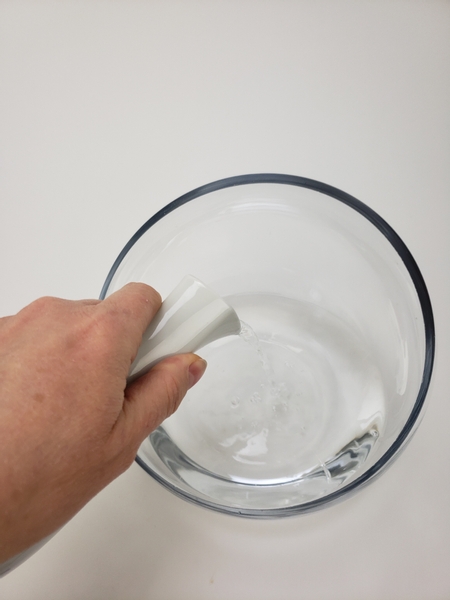 Pour water into a glass display container...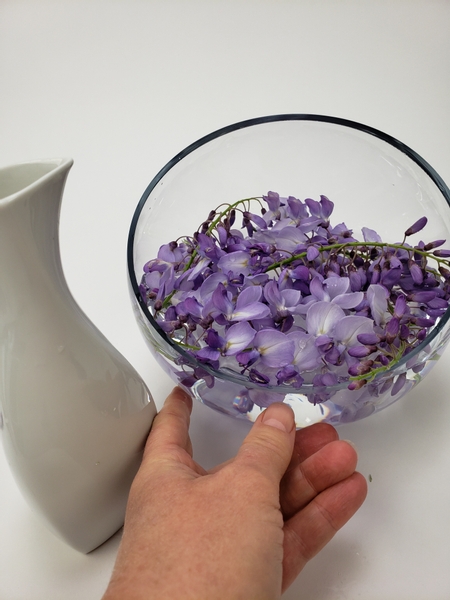 Design note: sure you can simply place the Wisteria flowers in the container and be done with it... but by spending a bit of extra time you get to spend a bit more time working with nature (always a bonus!) but also a longer lasting design.
I tell you more about this in this week's email. Make sure you are signed up to get the notification email every Wednesday morning (Vancouver time) with a little something extra that caught my attention while crafting the design that I think you might enjoy reading about... and chatting about. Feel free to reply to the email if you have comments or questions... or want to say Hi. The sign up is below this post.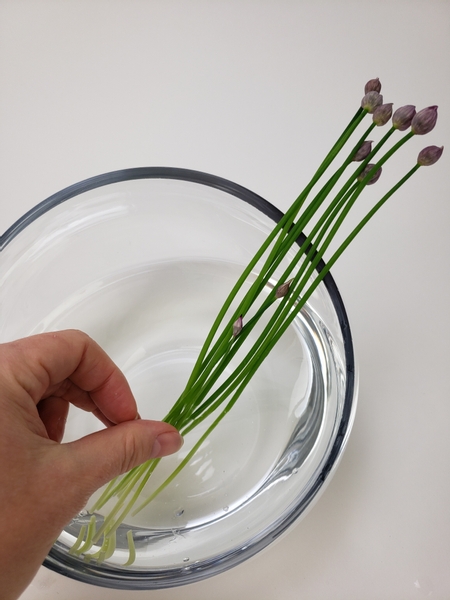 Place the chive scapes at an angle in the container...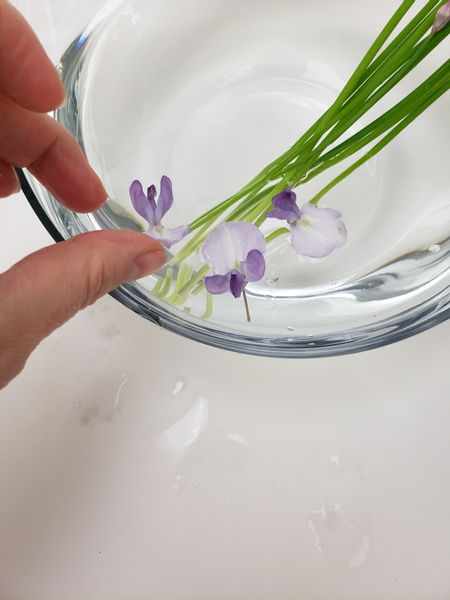 And start to float the flowers around the chives.
Hold the wisteria so that the keel and wing petals are lightly pinched between your fingers...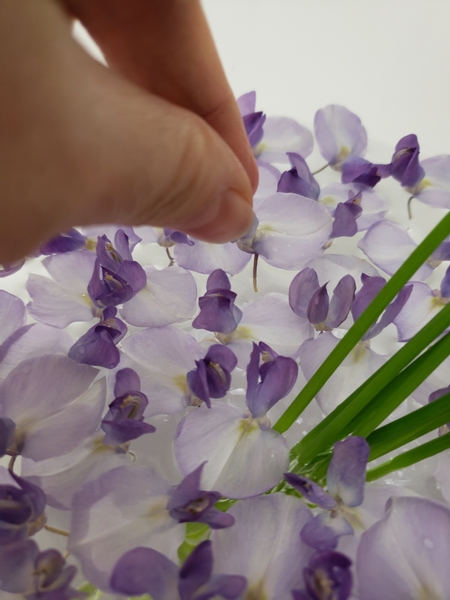 ... And place it so that the pedicel is deep in the water and the flower floats on the large banner petal.
I also explain a bit more about this in our email.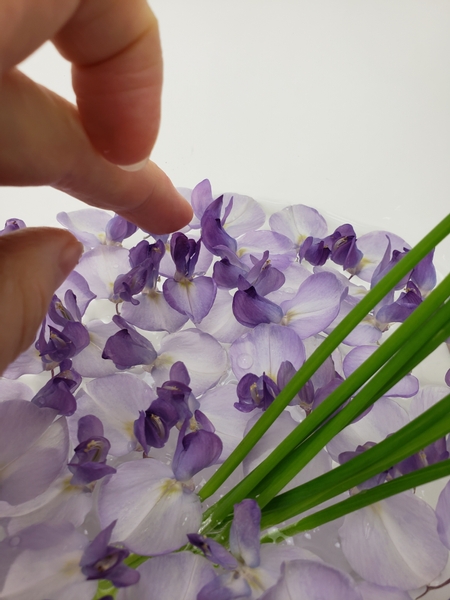 Cover the entire surface with a single layer of Wisteria flowers... make sure they are floating on the surface but will remain hydrated with their stems in water.
Book readers... Want to take this to the next level? How about adding a dome? See page 171 where i talk about suspending flowers.
For more information about my book: The Effortless Floral Craftsman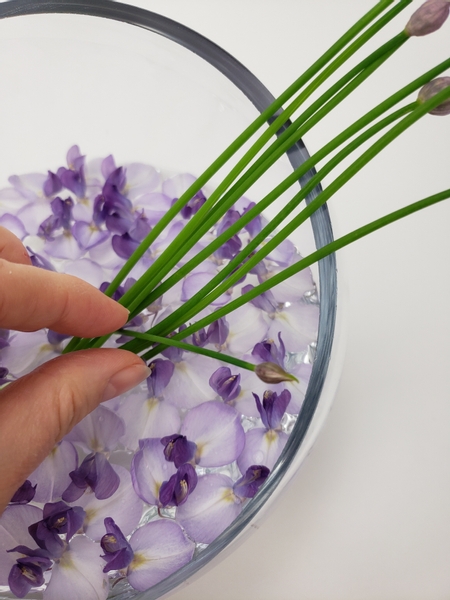 Add in a single chive stem to stand upright into the bundle so that it leans towards the Wisteria flowers to break up the flat surface...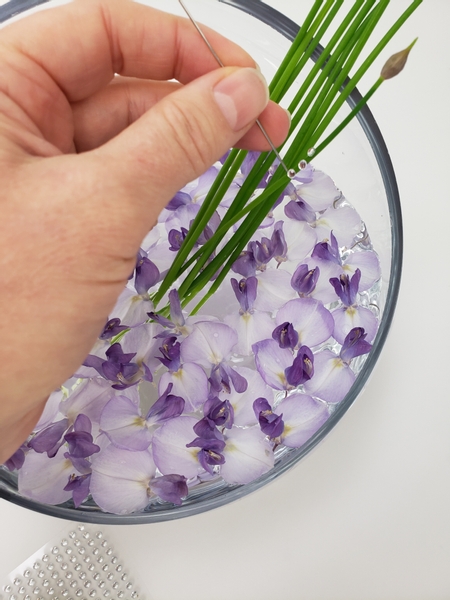 And add a few dew drop crystals to this stem to attract attention and finish off the design.
I use a pin to place these small crystals exactly where I want them to be on even the most delicate design details. See the Tutorial below for the detailed instructions.
Sign up for my weekly newsletter
Every week I add a new design with related tutorials. Be sure to subscribe to receive an email notification with design inspiration.