My Creative Workbook
Christine de Beer - effortless floral craftsman
Above and below water jasmine in a grass square
oh yes, it is the time of year when I crave water for my design work. Over the years I have shown you many other options for keeping flowers in water, on water and even slightly above water. In this design I show you something in between. The grass sinks slightly in the water and the flowers are kept in position slightly above.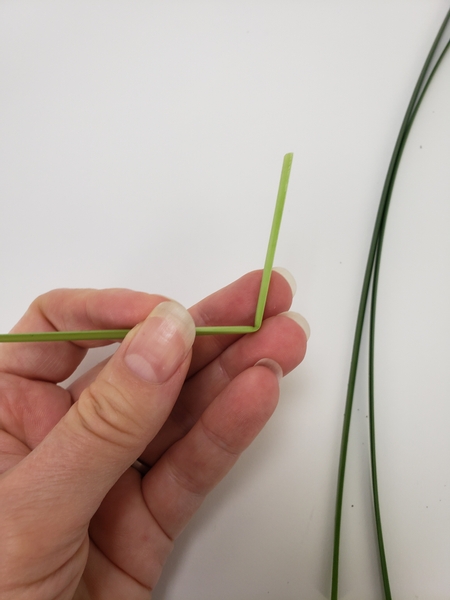 Fold a blade of grass at a sharp angle...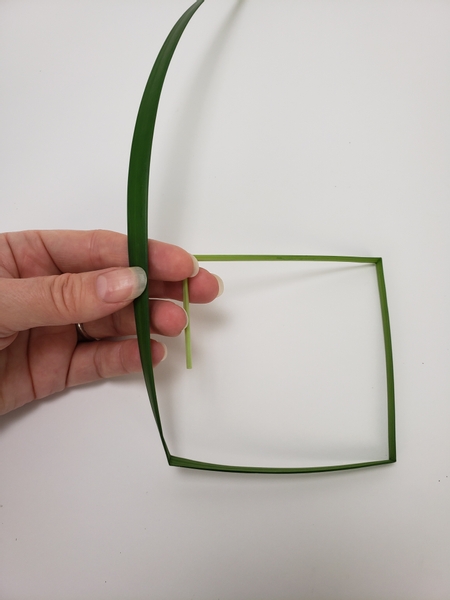 So that the end piece of the grass fold into the grass square.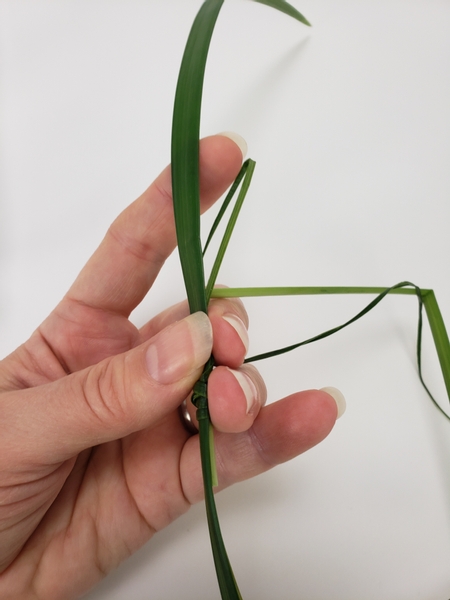 Knot the square with a piece of ripped grass.
You can absolutely use a granny knot to tie the grass. But Book Readers if you learn only one fancy knot turn to page 59. It looks so professional and rather impressive to do. you can tie bouquet stems with this knot, you can tie bunches with this knot... and yes, floating grass squares. And bonus! It looks harder to do than what it is. Try it and let me know what you think.

But to get you started I have included a Tutorial below on how to rip grass.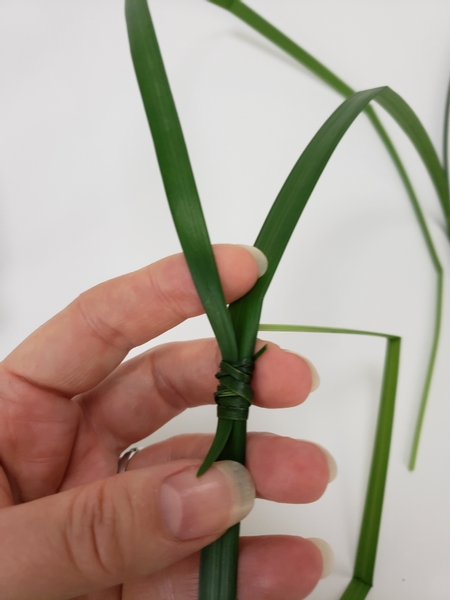 Slip a new blade of grass through the knot and thread it almost all the way through...
(see our email for an explanation)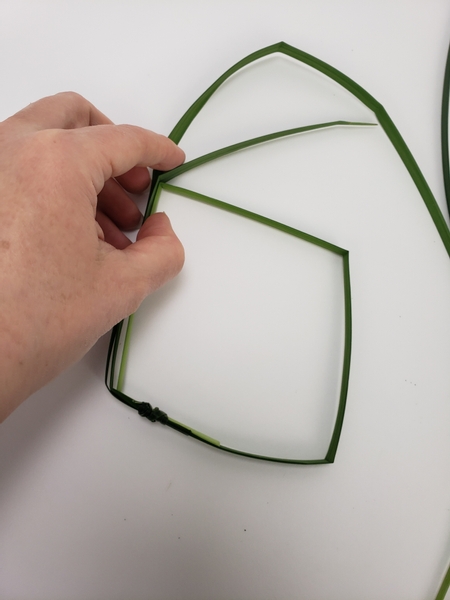 And follow the square shape all the way around.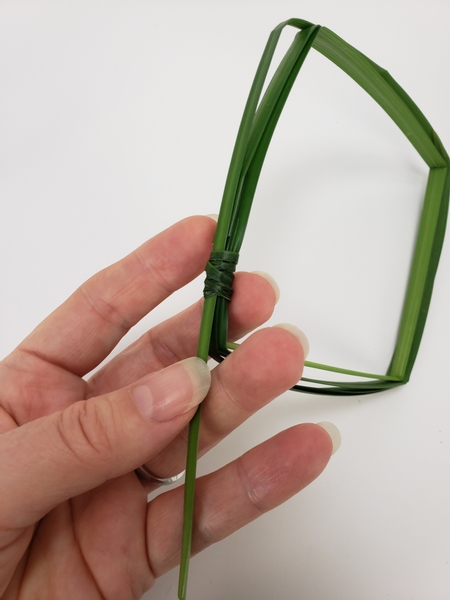 Thread the grass end through the knot to secure.
I have a grass weaving and threading tip for you this week in our notification email. Make sure you are signed up to receive your weekly bonus tip. The sign-up is below this post.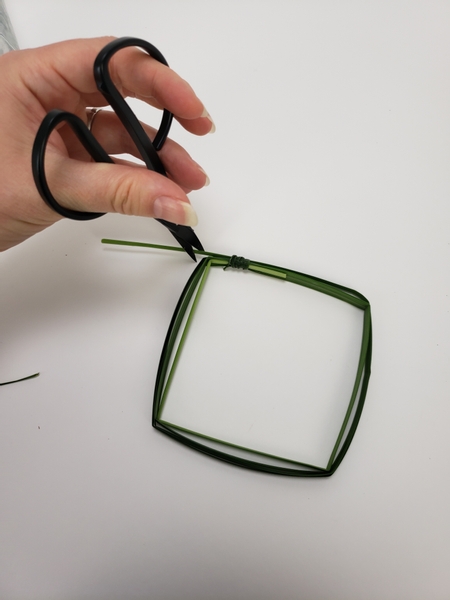 Snip away the too long and dangling grass end.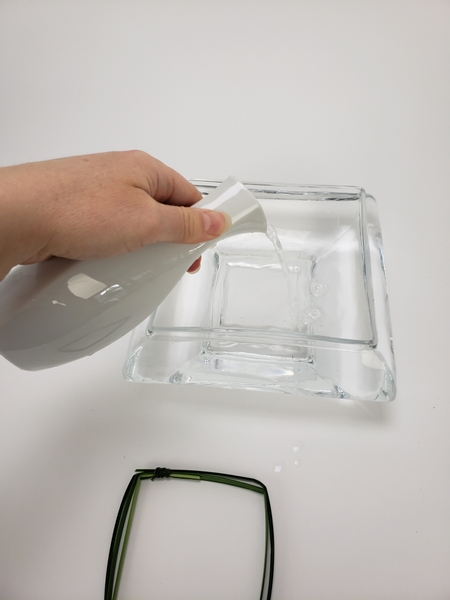 Pour water into a shallow container to fill.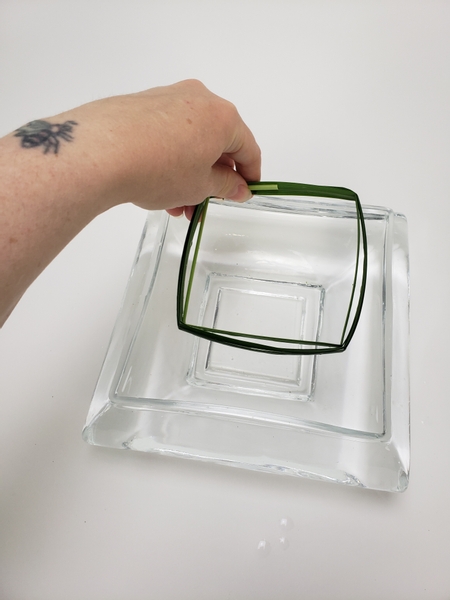 Place the square on the water.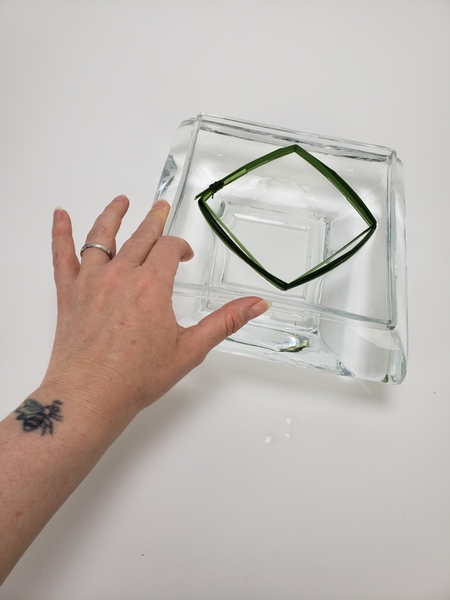 Make sure the square is flat on the water. Adjust the shape if need be so that it does not dip into the water on one side or lift out on the other.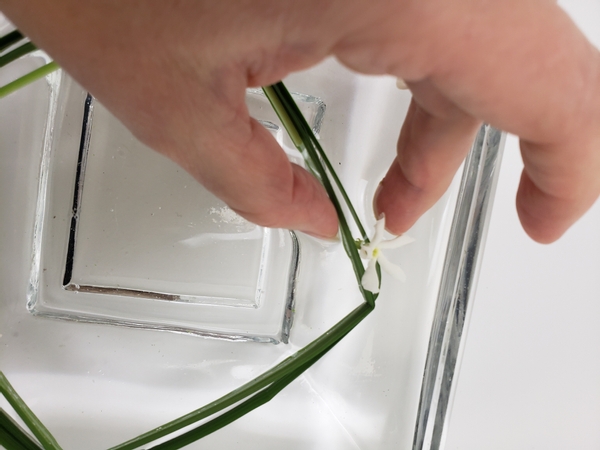 Slip a jasmine flower between the grass...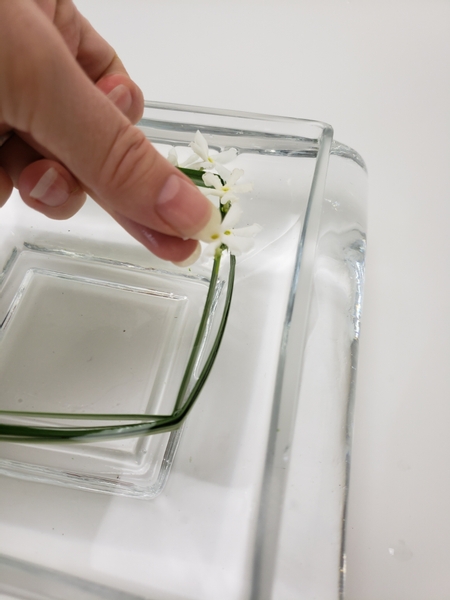 So that the stem end is below the water and the flower above.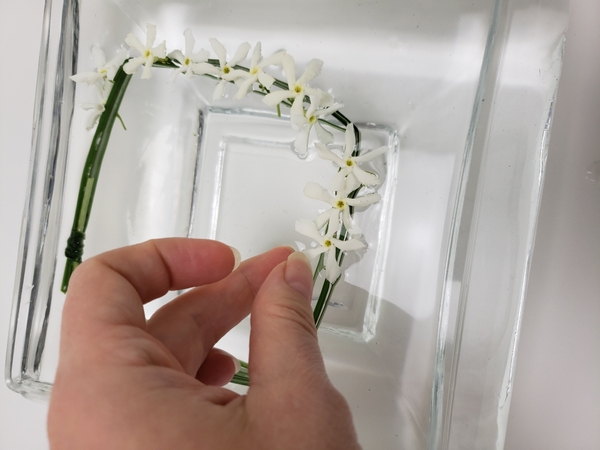 All the way around the square... spacing them out as you slip them in...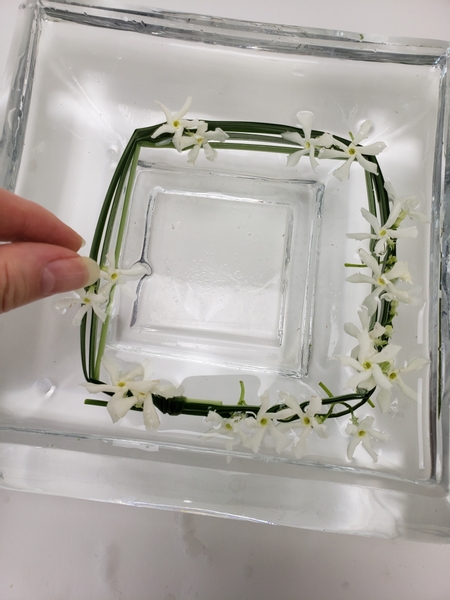 ... to create your floral design.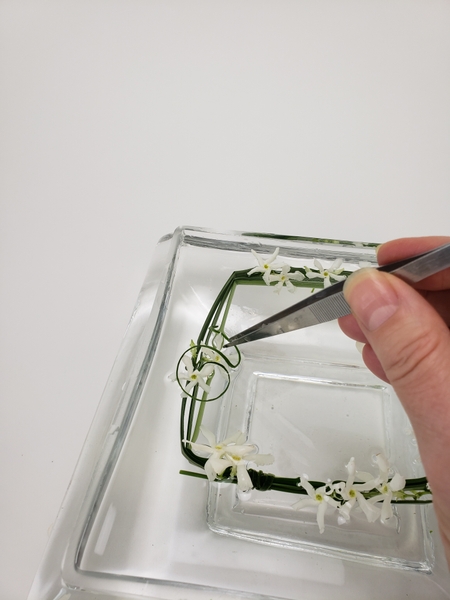 Slip in a few curled blades of grass.
I find using a tweezer worked best. As for curling the grass you can find a Tutorial below where I show you how to rip foliage. But for even more delicate curls try the How-To in my book on page 55.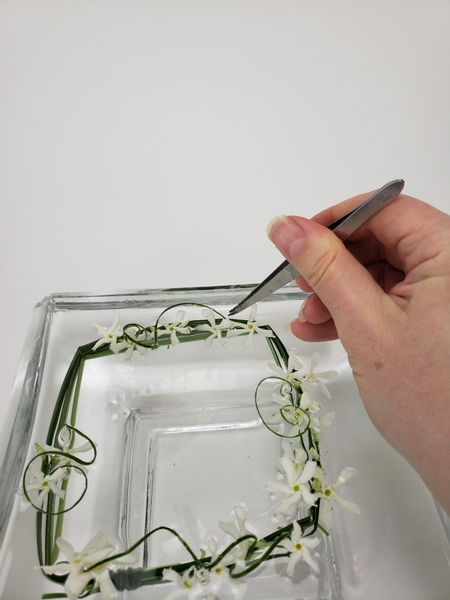 Add in curls all the way around the square.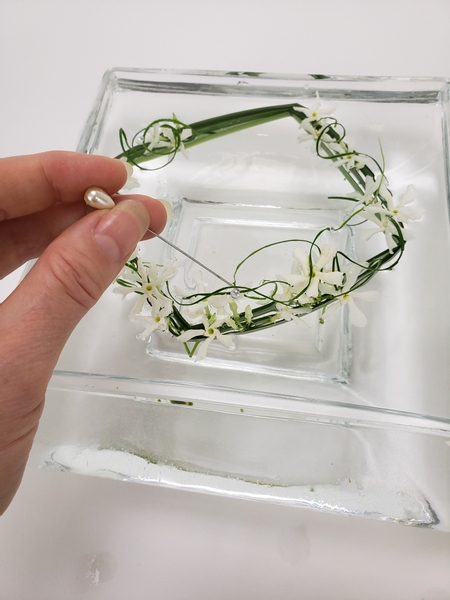 And finish the design by placing a few dew drop crystals on the grass with a pin
See the Tutorial below for detailed instructions on how I use a pin to place these delicate crystals.
Sign up for my weekly newsletter
Every week I add a new design with related tutorials. Be sure to subscribe to receive an email notification with design inspiration.