My Creative Workbook
Christine de Beer - effortless floral craftsman
A floral float… that floats
Ah yes… this is one of my tried and tested ideas. This time I am going big… and staying home. If you know my work you have probably seen me do this: I float flowers using a tiny bubble wrap skirt. It's actually one of my most popular Tutorials. You will find the original single flower version below in the Tutorial section.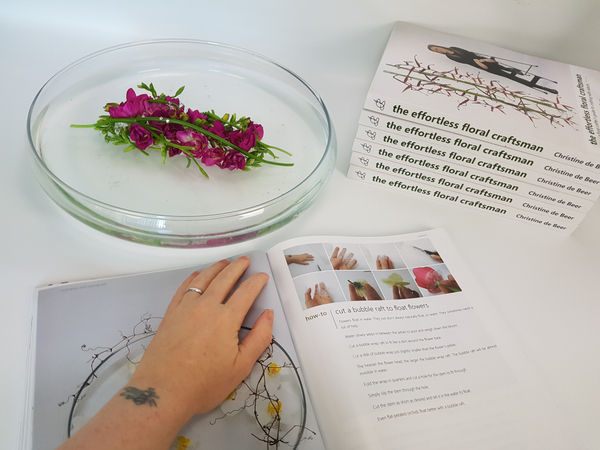 Flowers naturally float in water. They just don't always naturally float on water. For that they sometimes need a bit of help. Water slowly seeps in between the petals to pool and weigh down the bloom. Book readers: you will also find the core Tutorial with an all new design example on page: 157 and Newsletter subscribers: this week my tip for you is about burnout... and how I use my core techniques to help me get unstuck. Make sure to sign up below the post so that you don't miss out.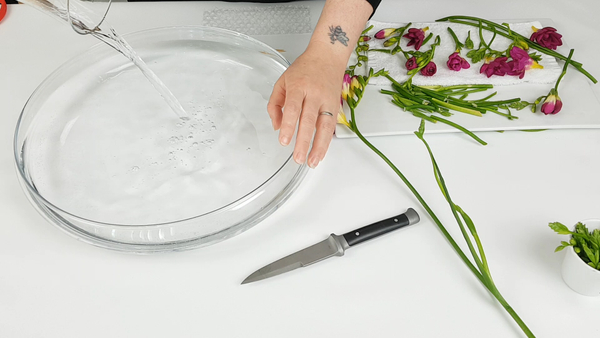 Fill a large display container with water.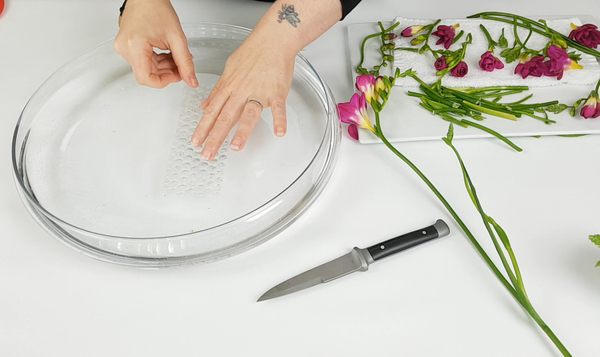 Float the bubble wrap shape in the water.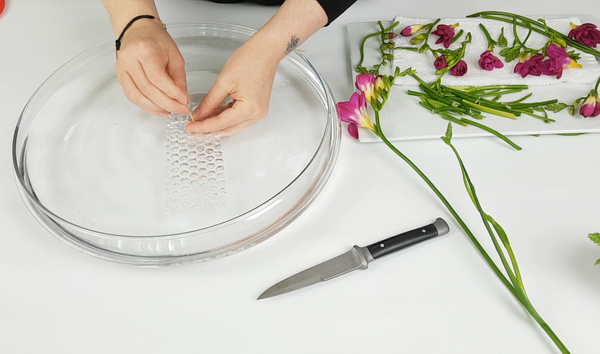 Use a wooden skewer to make a hole in the bubble wrap just big enough to fit a flower stem.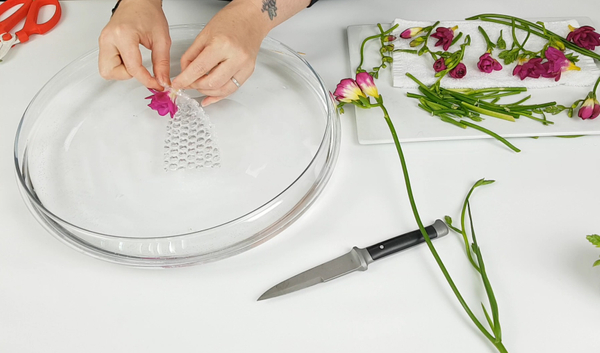 Thread the flower stem through the bubble wrap so that the stem end is below the water and the flower head above the bubble wrap...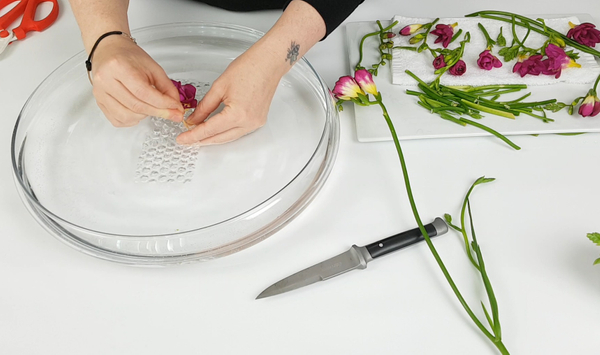 Make another hole for the next stem...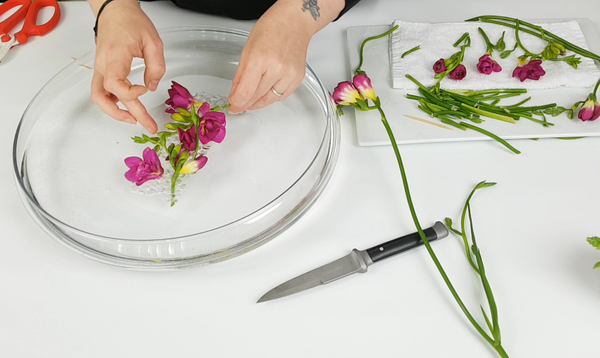 Build up the design by poking holes and adding the stems.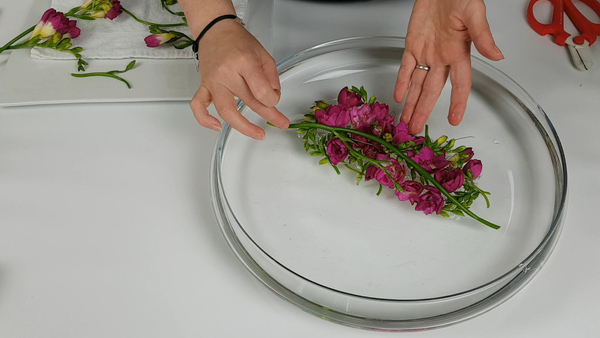 Finish the design with a few longer stems resting over the design...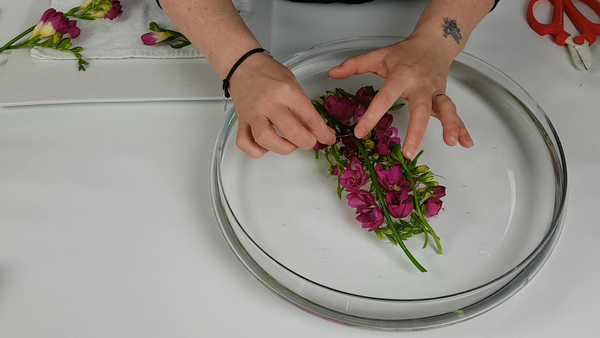 And a few dew drop crystals to add sparkle.
Sign up for my weekly newsletter
Every week I add a new design with related tutorials. Be sure to subscribe to receive an email notification with design inspiration.