My Creative Workbook
Christine de Beer - effortless floral craftsman
My article and woven heart shaped basket design featured in the in the third anniversary issue of
DIY Weddings Magazine

Bridal couples start to collect ideas long before they actually start to make or order objects for their wedding. The internet has made finding inspiration for design details easier than even before. Sharing that inspiration has also never been easier with inspiration boards like Pinterest.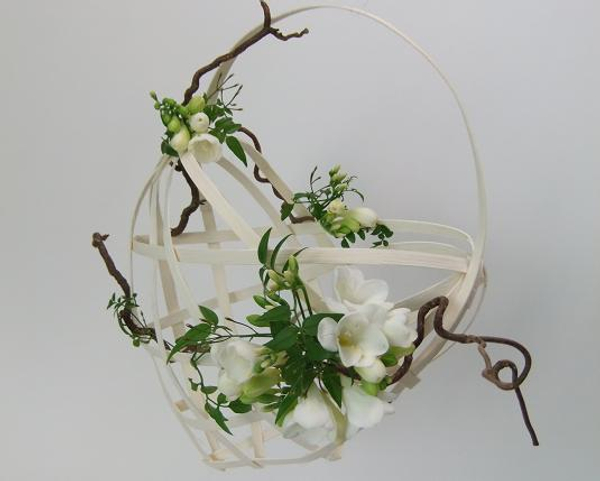 Sharing inspiration is part of the fun, especially with friends that will most likely also be getting married soon. This can easily result in "been there, seen that" design details
What do you do if you really want to have a unique wedding?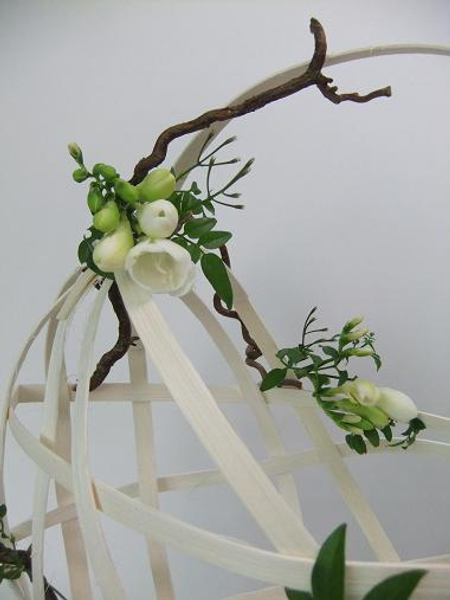 The secret is to be inspired by the feeling a design gives you rather than the design itself.
Search your feelings for why a specific design element appeals to you. You might love the idea of vintage tea sets. Why? Do they remind you of a more refined time? A happy childhood memory of playing tea party? A memory of your relationship to share?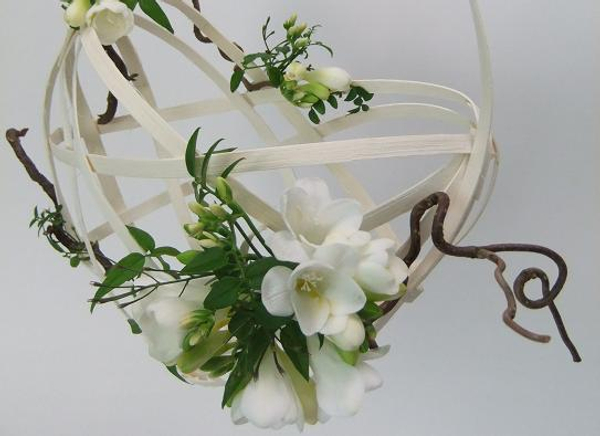 Is there something that reminds you of your family history or heritage?
The answers will enable you to make a design element your own, and significant, by adding your personal story.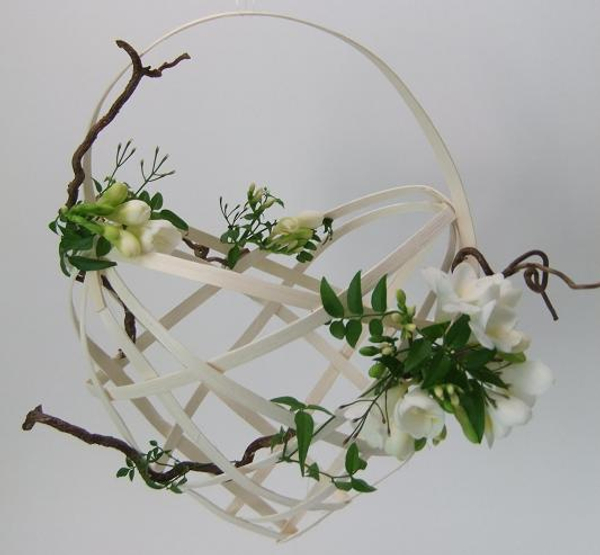 You do not have to try to create uniqueness, all you have to do is recognize your own uniqueness and then identify why the design element speaks to you and elaborate on that.
For example, a bride to be may want favour and flower baskets for her wedding because it reminds of romantic picnics.
By weaving this one of a kind heart shaped natural Midelino Cane basket she can elaborate on the romance and take the idea of a basket, and make it uniquely personal.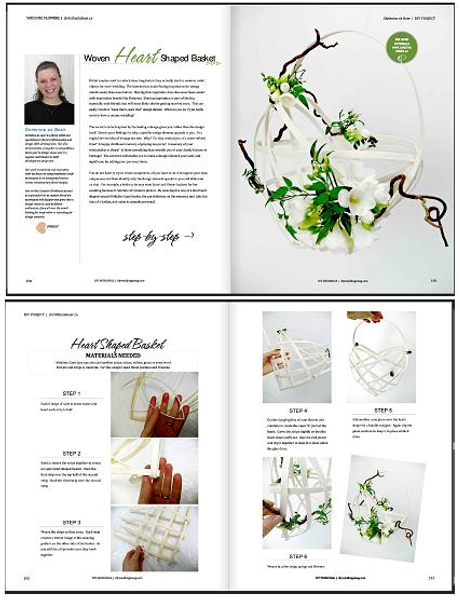 Thank you DIY Weddings Magazine for inviting me to be part of your third year anniversary issue. It is filled with creative inspiration. Have a look at the on-line magazine.
Sign up for my weekly newsletter
Every week I add a new design with related tutorials. Be sure to subscribe to receive an email notification with design inspiration.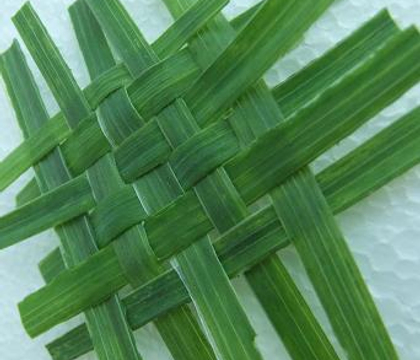 8 June 2011
Foliage Weaving
For this tutorial I focus on a simple weave pattern that does not require you to soften or prepare the leaves to be more durable or flexible. This is the starting point in...