My Creative Workbook
Christine de Beer - effortless floral craftsman
Weave green strips of willow bark into a nest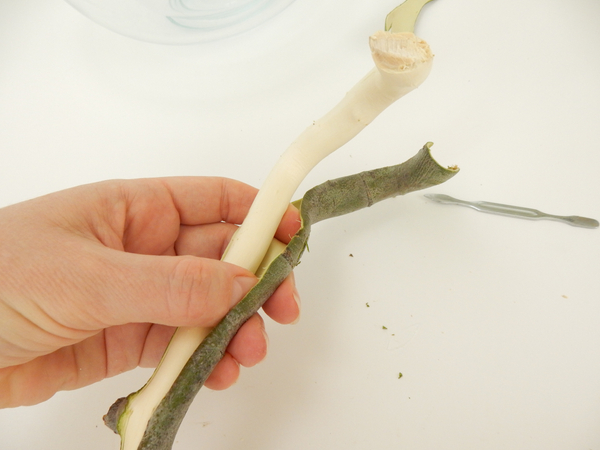 Strip the green bark from willow sticks
See the Tutorial below for detailed instructions on how to strip bark from willow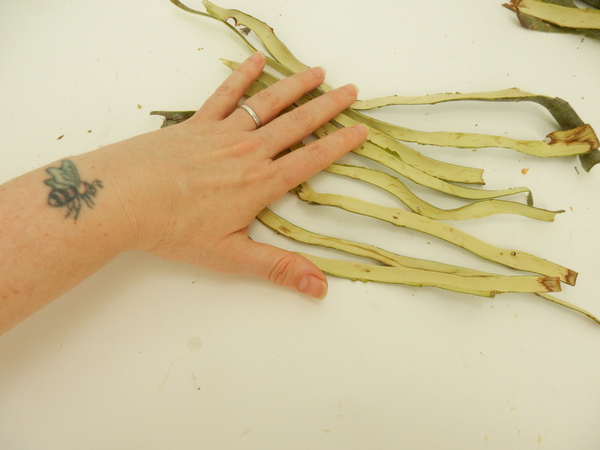 Set strips of willow bark down horizontally on a flat working surface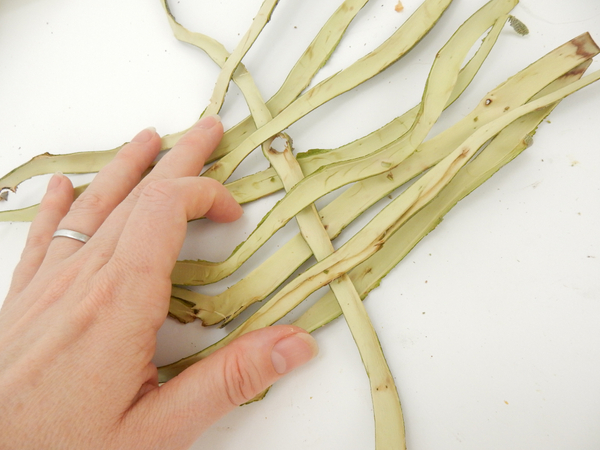 Weave a strip of bark through the strips on the working surface. I am using a basic under and over weaving pattern.
See the Tutorial below for more detailed instructions on how to weave with foliage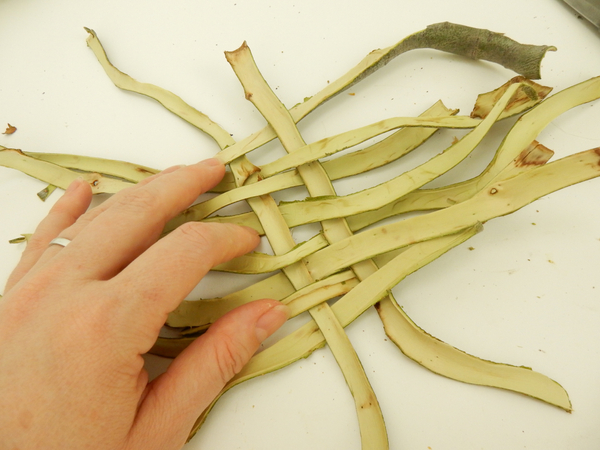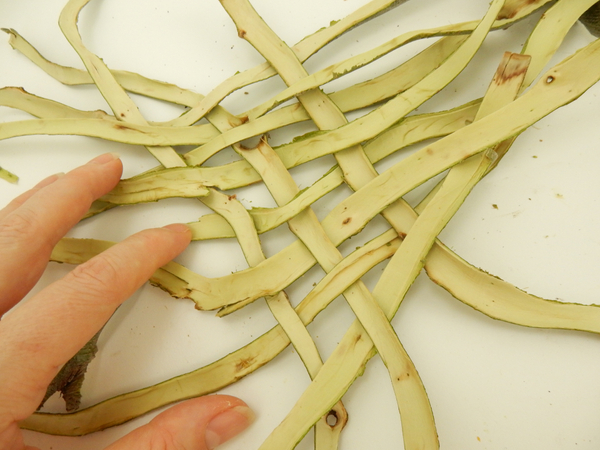 ... and a third strip of willow bark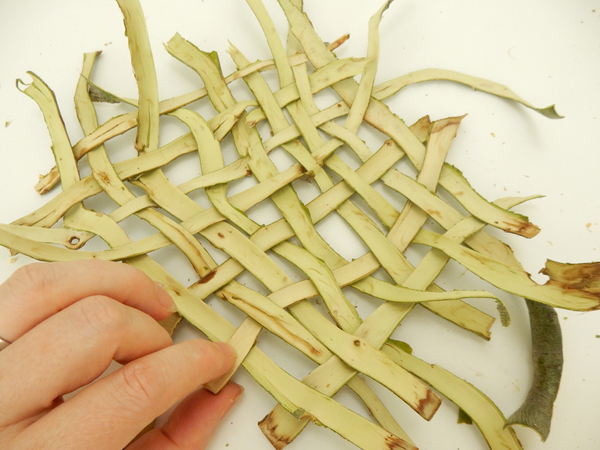 Continue to add strips of fresh bark until you run out of weaving space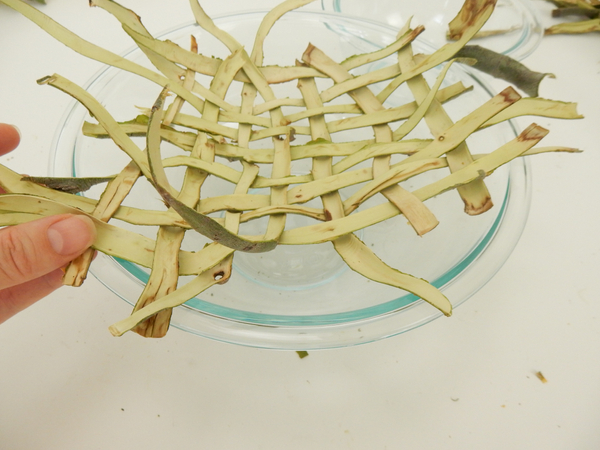 Set the willow strips in a round bowl.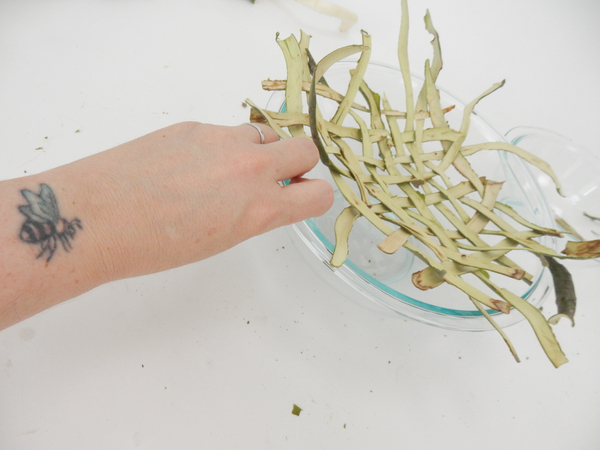 The bowl should be only slightly larger than the willow weave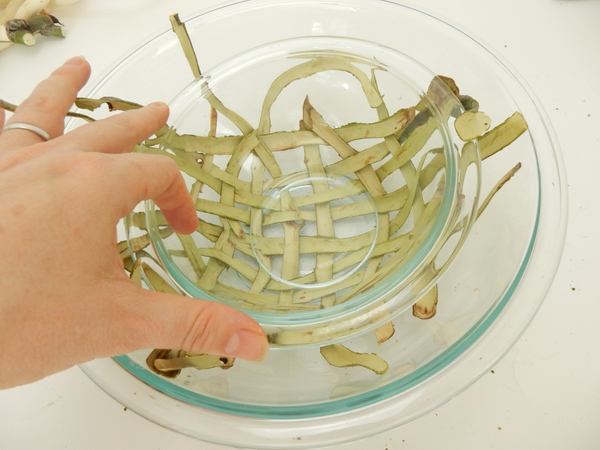 Set another bowl over the weave inside the larger bowl to press it into the dome shape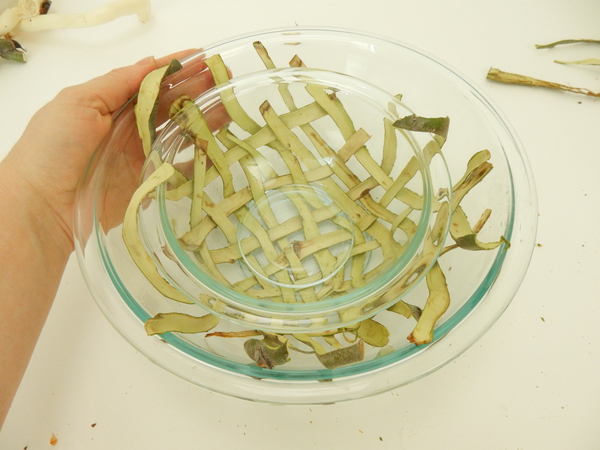 Set it aside for the bark to dry into the shape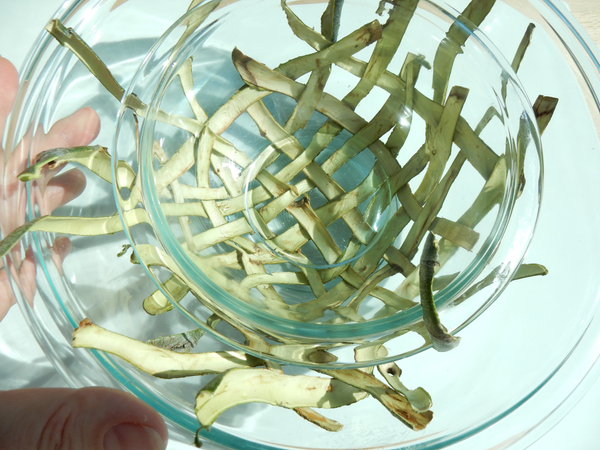 As the bark dries it will darken in colour, curl and shrink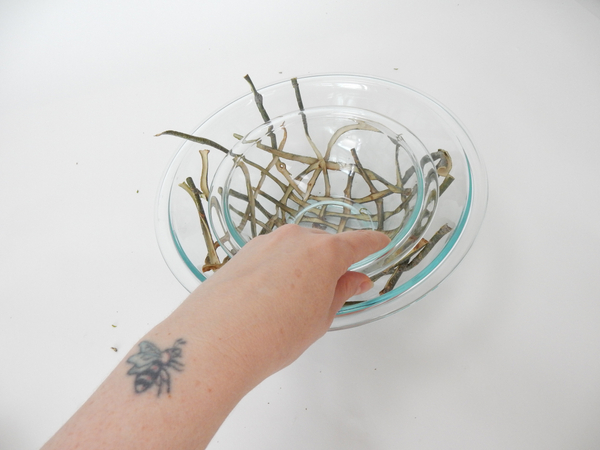 Lift the small bowl from the willow nest.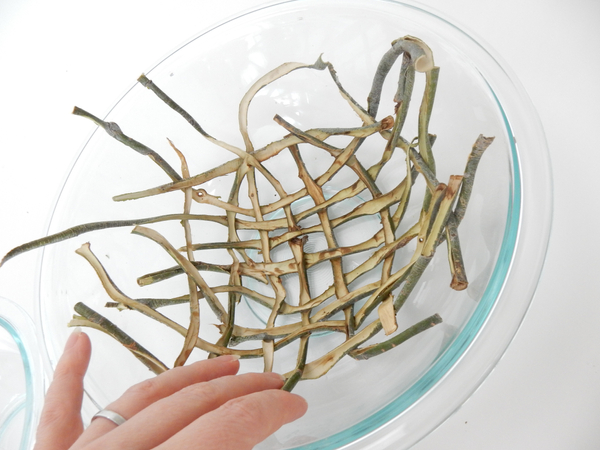 The willow bark now follows the dome contours of the bowl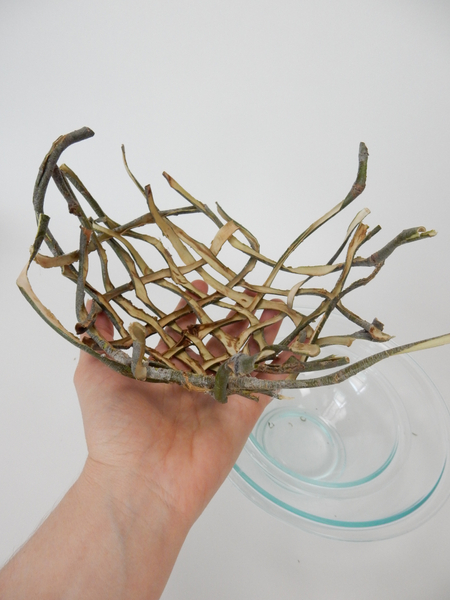 Woven willow bark nest ready to design with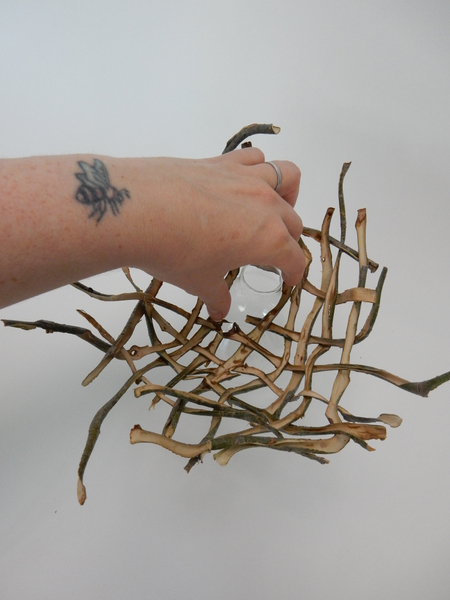 Set the nest over the neck of a small vase
Sign up for my weekly newsletter
Every week I add a new design with related tutorials. Be sure to subscribe to receive an email notification with design inspiration.