My Creative Workbook
Christine de Beer - effortless floral craftsman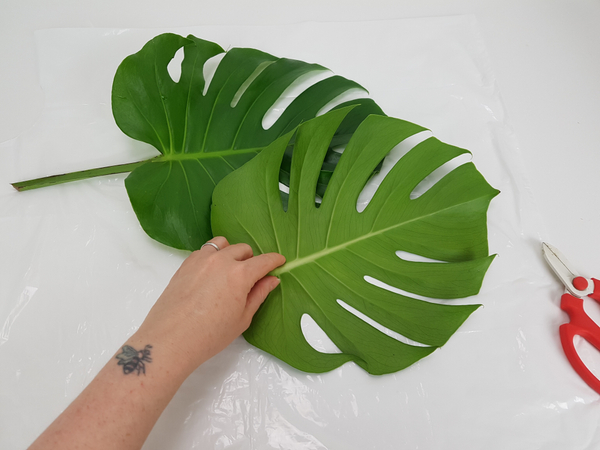 Match up two Monstera leaves that are similar in size and shape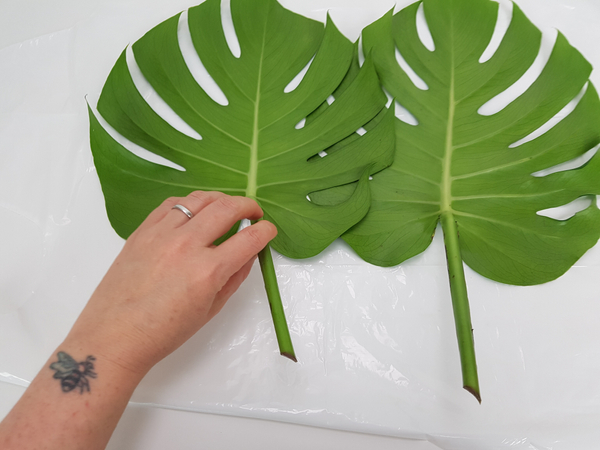 Place the leaves side by side on a flat working surface. You are going to cut the leaves on the sides that faces in.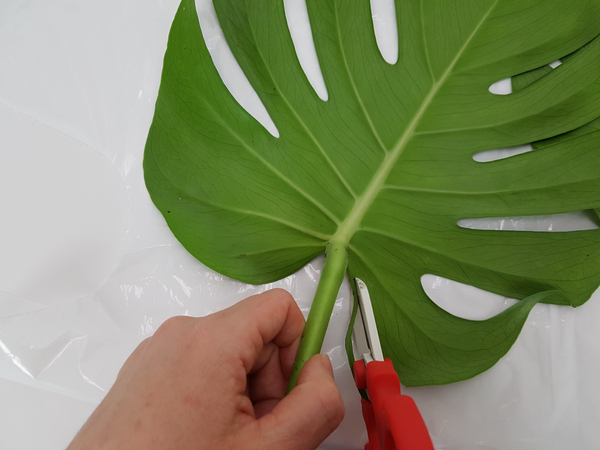 Cut away the leaf section between the prominent veins.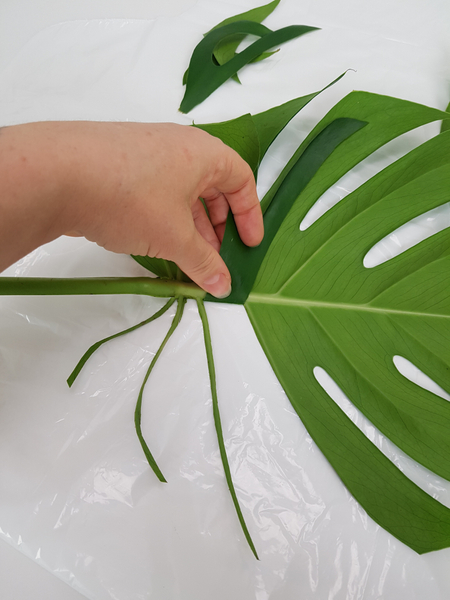 Cut the leaf on both sides of the vein, fold it up and score the fold with the pad of your thumb.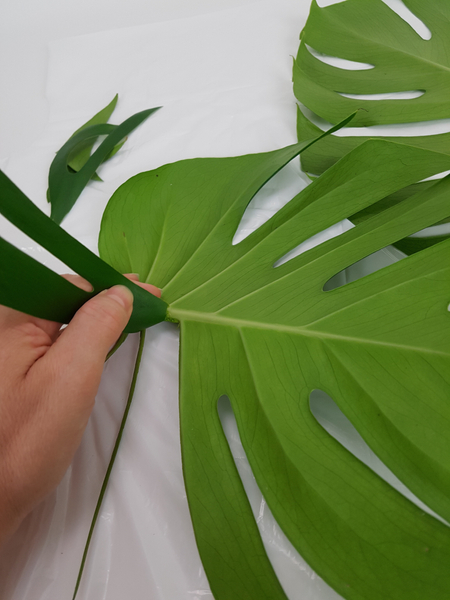 Gently rip the leaf from the vein.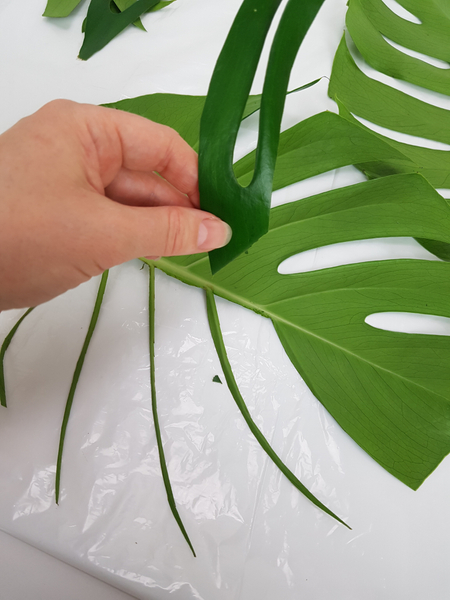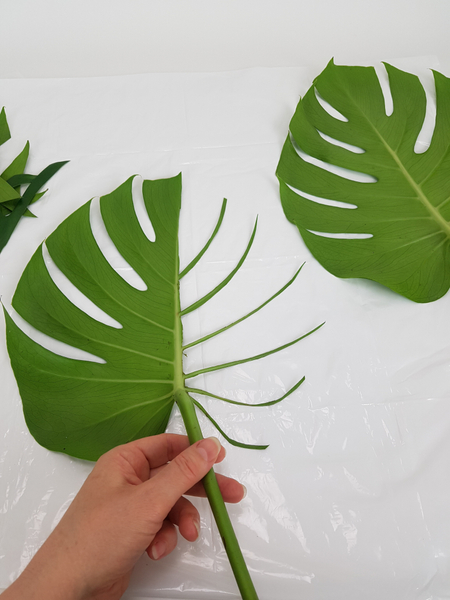 Creating a gap leaf pattern.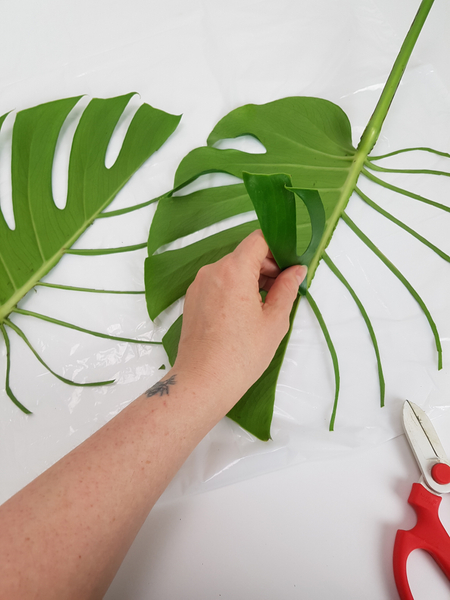 Do the same with the other leaf.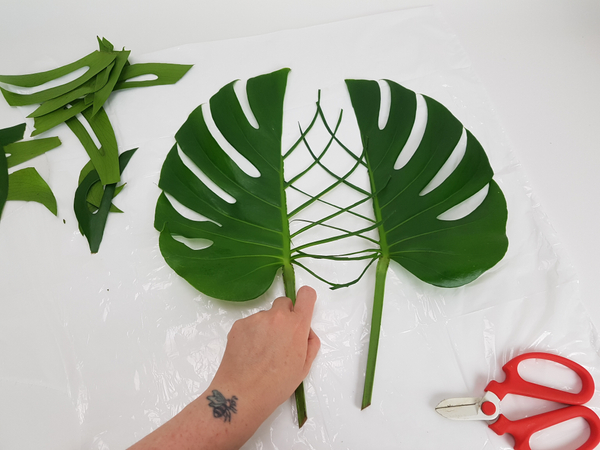 Monstera leaves ready to design with.
Sign up for my weekly newsletter
Every week I add a new design with related tutorials. Be sure to subscribe to receive an email notification with design inspiration.