My Creative Workbook
Christine de Beer - effortless floral craftsman
Kenzan peg bark curls into a hollow and bottomless log vase
11 November 2020

and more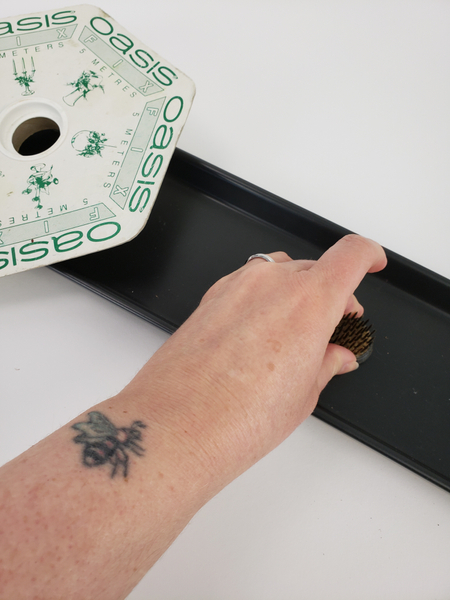 Use floral foam to secure a small kenzan in a flat display container
Design note: I have a quick Tutorial for you below this design on how to secure a Kenzan... if you want even more detailed instructions turn to page 160 to 165 of my book- it's all there.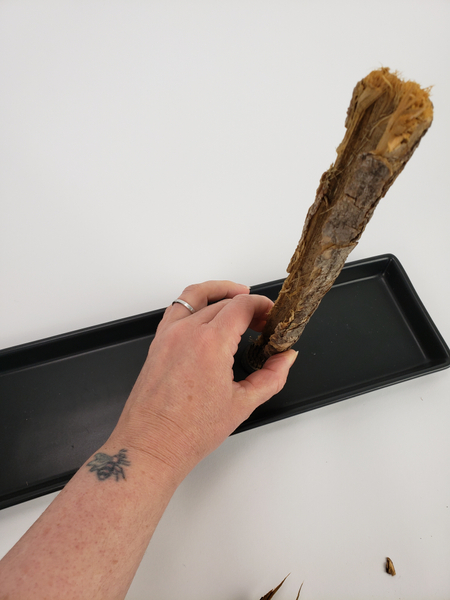 Press a bark curl to stand upright with the help of the Kenzan.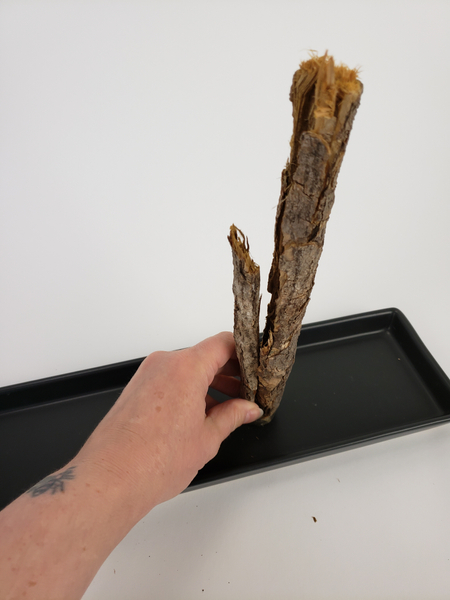 Match a second bark curl to rest next to the first and press it into sharp Kenzan teeth so that it also stands upright.
Are you subscribed to my weekly notification email? This week I tell you how to match these log curls... and about design focal point magic... but mostly about matching these log curls. Sign up is below this post.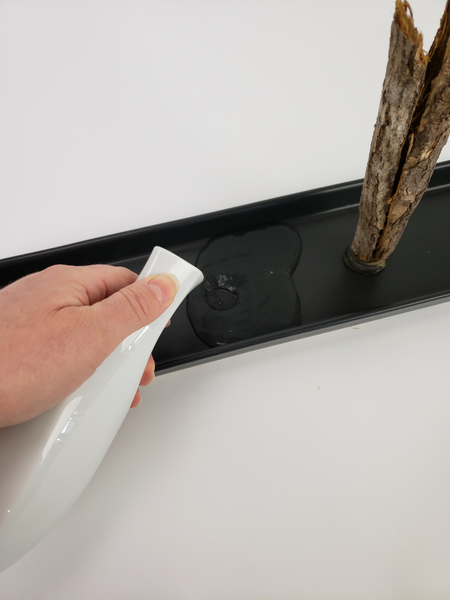 Fill the shallow container with water... keep an eye on the water level. Water should cover the heavy Kenzan base all the way to the teeth so that the fresh flowers can remain hydrated but not spill over the container.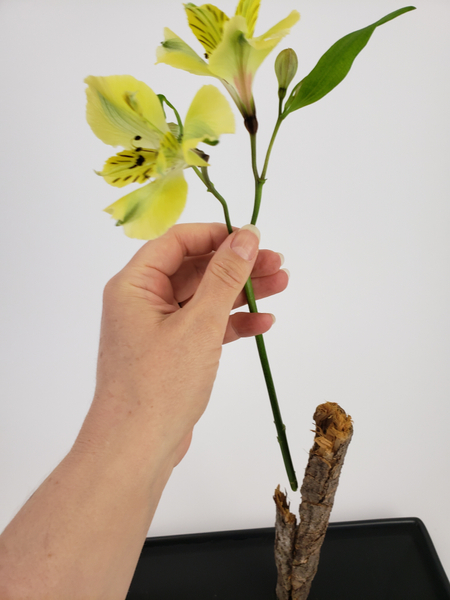 Slip the flower stem into the hollow of the bark.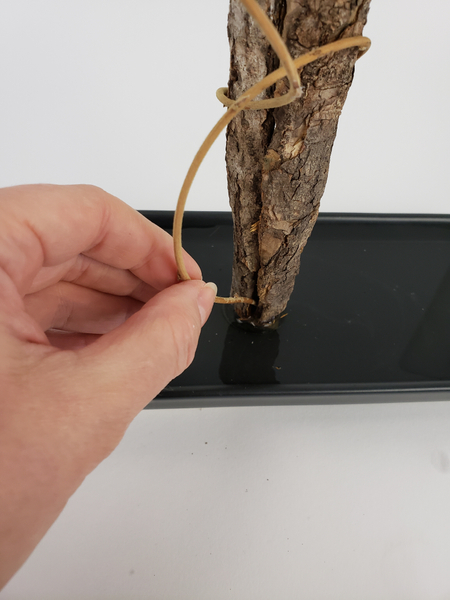 Slip a twirling vine stem around the bark and into the opening of the bark.
I explain how (and why!) I placed these stems in my design in greater detail in my newsletter this week so that you can hit the reply button if you have questions... or a tip to share. I reply to all the emails although it sometimes takes me a little while. But I love hearing from you so feel free to start a conversation.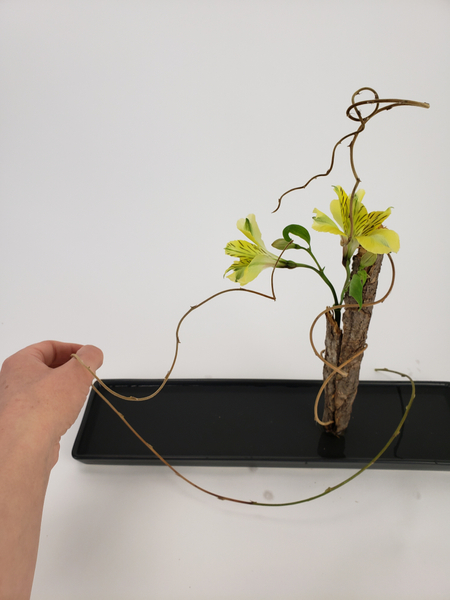 Carefully manipulate the vines to wind around the bark log and flowers to create a focal point.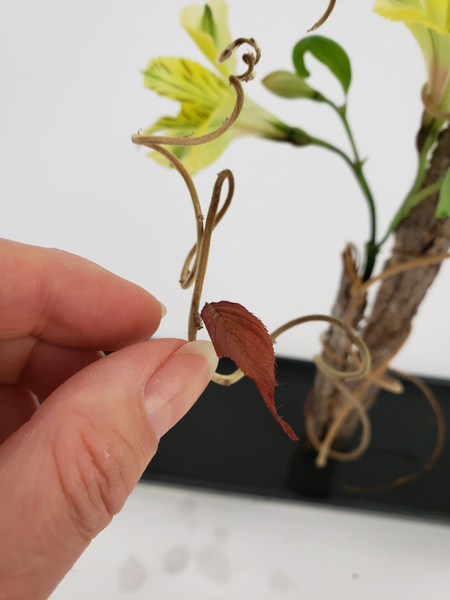 Glue in a few fall leaves.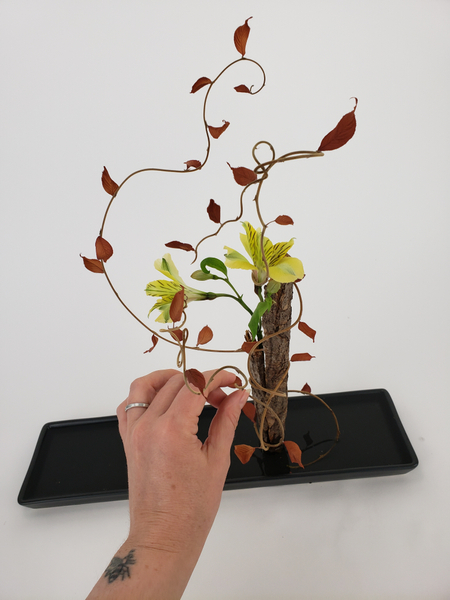 And adjust the vine so that it perfectly frames the flowers.
To learn more about manipulating twigs see my book... and of course the Tutorial linked below.
Sign up for my weekly newsletter
Every week I add a new design with related tutorials. Be sure to subscribe to receive an email notification with design inspiration.