My Creative Workbook
Christine de Beer - effortless floral craftsman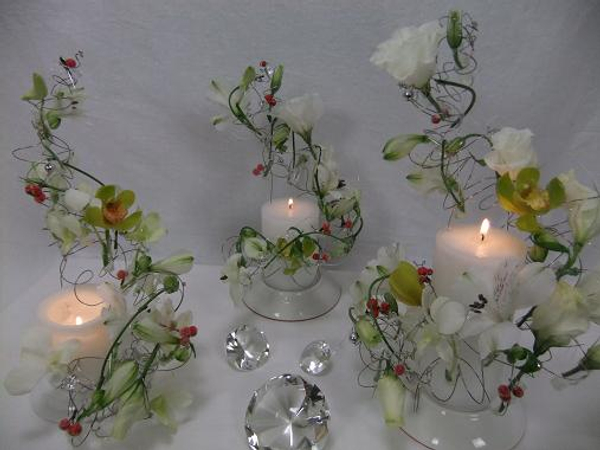 Alstroemeria
Rocking around three candle trees floral art design with berries, dendrobium orchids, alstroemeria, cymbidium orchids and lisianthus flowers
Common name
Inca lily, Peruvian lily or lily of the Incas
Varieties
There are 190 cultivars and many hybrids.
Colors
The flowers have spots and streaked markings on the petals and the colours range from green to white, golden yellow, and orange to a light apricot, pink, a dark red, bluish purple, and lavender
Vase life
Up to two weeks as a stem but the flowers last a bit shorter if cut as individual flowers
Scent
Slight floral fragrance
Uses
Long stems are great in line work and the individual flowers are perfect for body flowers. The small flowers look great combined with lilies.
Conditioning
Choose stems that are just opining with all its colour showing but only a few petals turning. Look for undamaged stems and healthy green foliage. If the foliage is yellow it is best not to purchase the flowers as it is a sign of stress caused by flower preservative. Cut the white lower portion of the stem and remove the lower foliage from the stems. Condition in warm water with flower food. Do not remove all the foliage when conditioning because the green leaves help with the uptake of water.
Sign up for my weekly newsletter
Every week I add a new design with related tutorials. Be sure to subscribe to receive an email notification with design inspiration.