My Creative Workbook
Christine de Beer - effortless floral craftsman
Hula skirt for a glass vase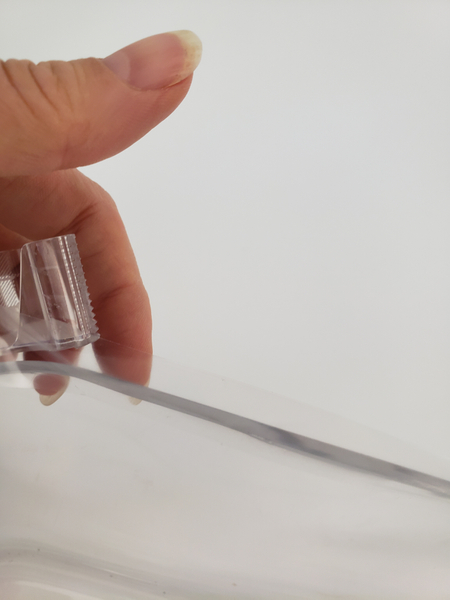 Adhere a strip of clear tape around the inside edge of your container.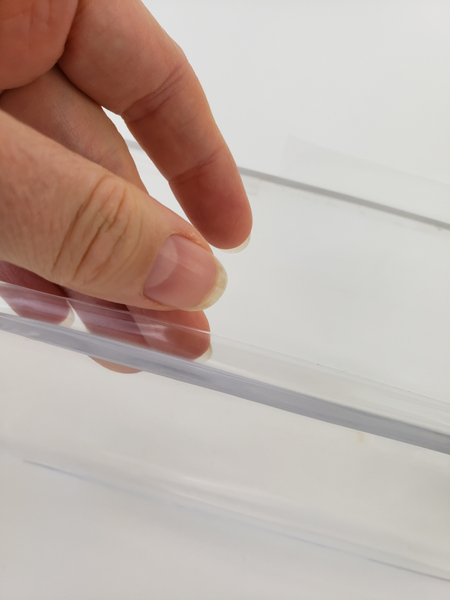 Let the tape extend about half the thickness above the container edge.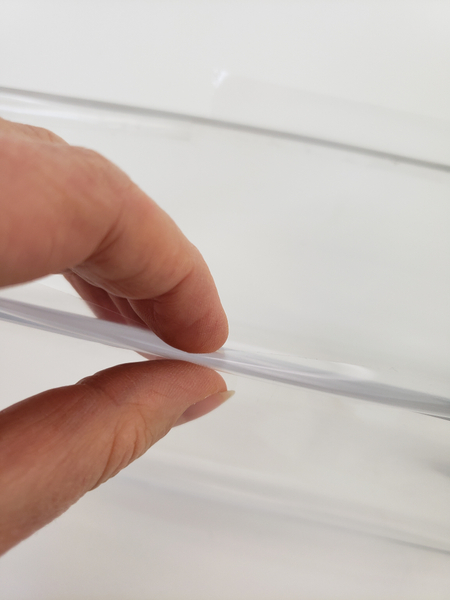 Roll the tape back so that it sticks to itself creating a clear double sided sticky tape... or... well, you can use clear double sided tape but I thought I would show you this as well.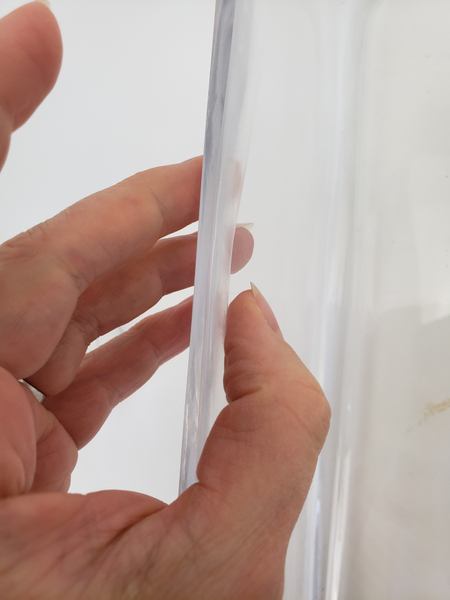 Roll the tape all the way around the container.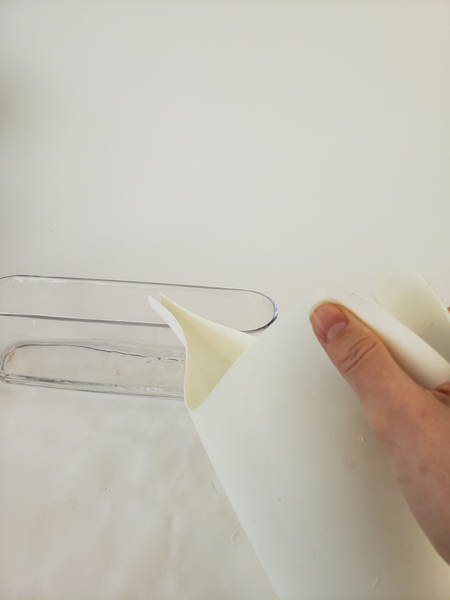 Fill the vase with water.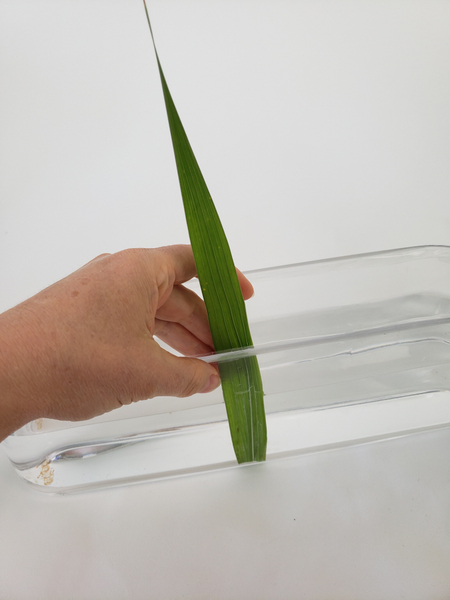 Stand the grass or foliage in the water so that it sticks to the side.
Design note: any fibrous foliage will work because I will rip the top half. I used Gladiolus leaves but Typha or flax will also work well.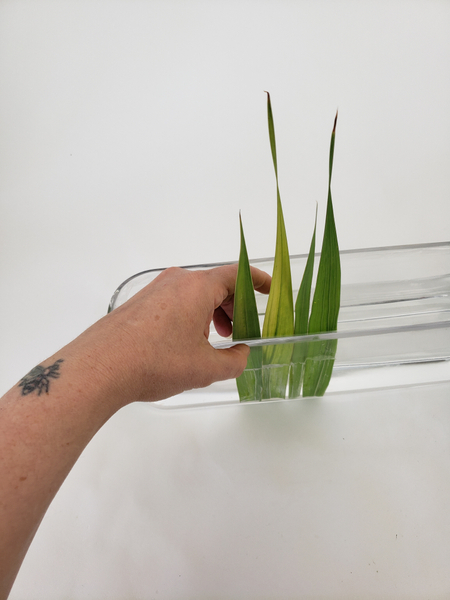 Space the leaves to settle all the way around the container.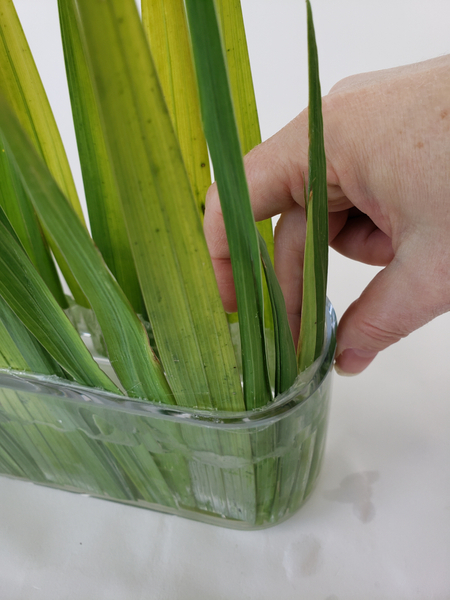 Pressing it firmly to adhere to the tape.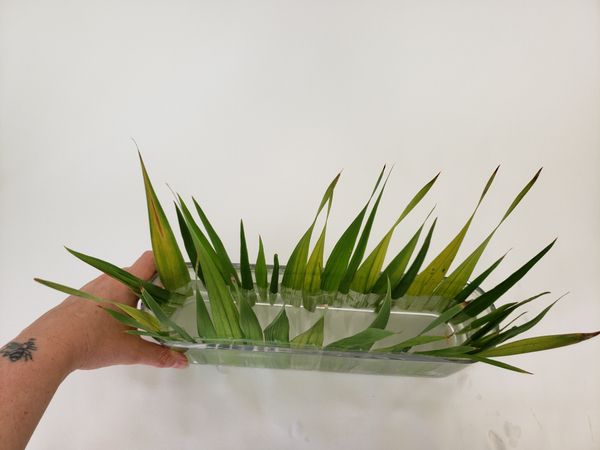 Creating a neat skirt to frame the fresh flowers.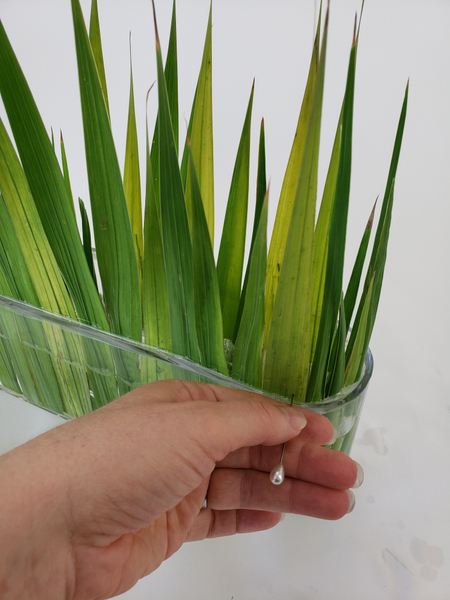 Start to rip the foliage right above the lip of the container with a corsage pin.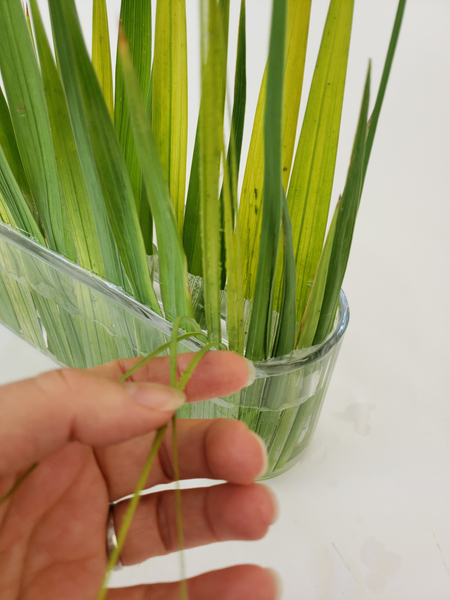 Creating thin dangling strips of foliage all the way around the container.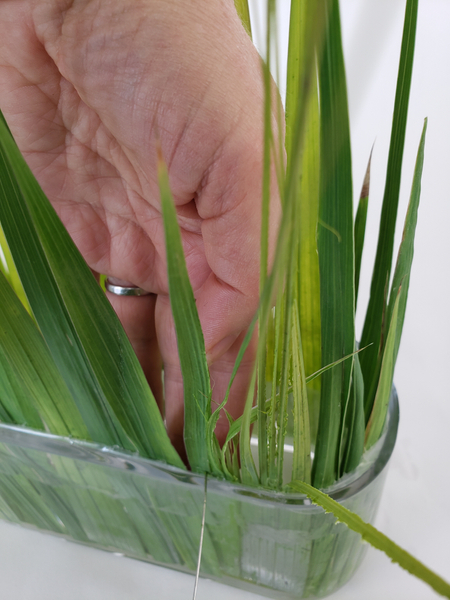 Support the foliage from the inside while ripping if you see they wiggle loose by the movement.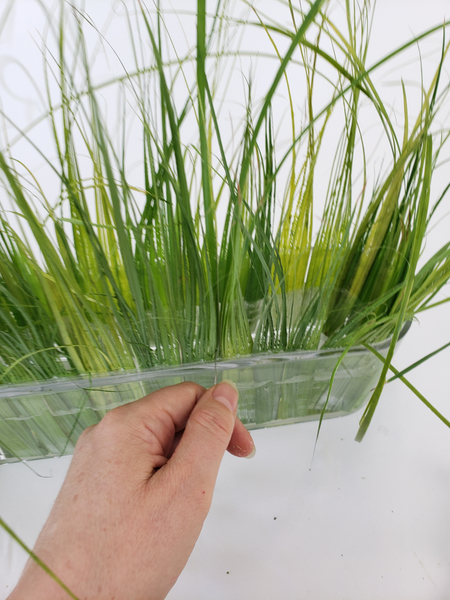 Move all the way around and rip the foliage allowing it to curl and fall over the edge of the container.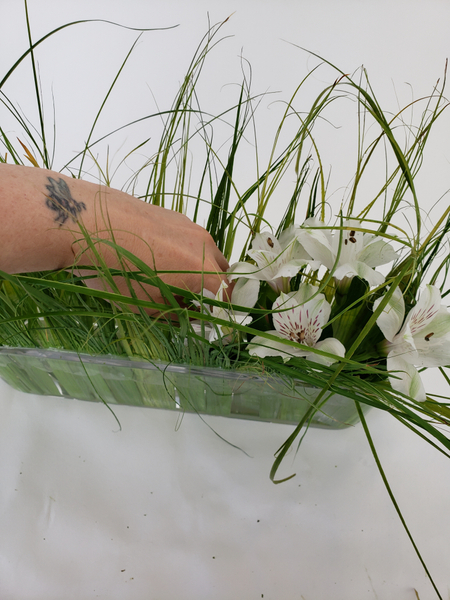 Place fresh flowers in the cavity.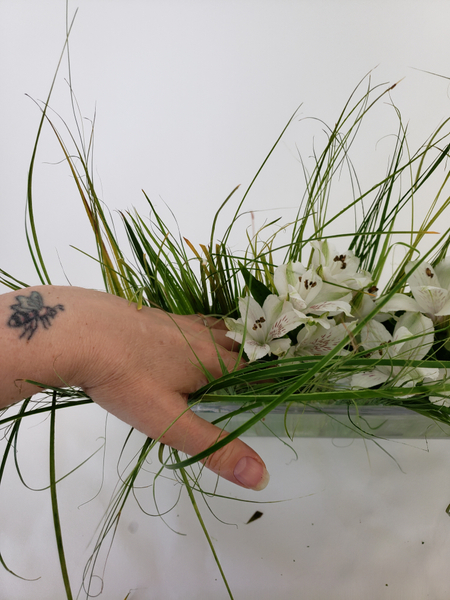 Make the sure the flowers are firmly in the water to remain hydrated.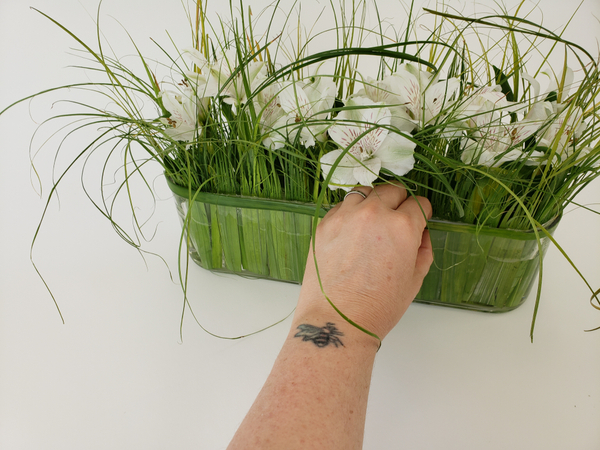 Complete the design by adding a band of foliage to conceal the tape.
Sign up for my weekly newsletter
Every week I add a new design with related tutorials. Be sure to subscribe to receive an email notification with design inspiration.