My Creative Workbook
Christine de Beer - effortless floral craftsman
Making an effort to appear effortless
Article in the October 2012 Issue of
Canadian Florist Magazine

Have you ever seen someone play a musical instrument so well that it looked unbelievably easy? Or watched an athlete perform at her peak and find yourself foolishly thinking: "how hard can that be?"
Have you had the opportunity to attend a demonstration of a really masterful designer who made creating truly brilliant designs look effortless?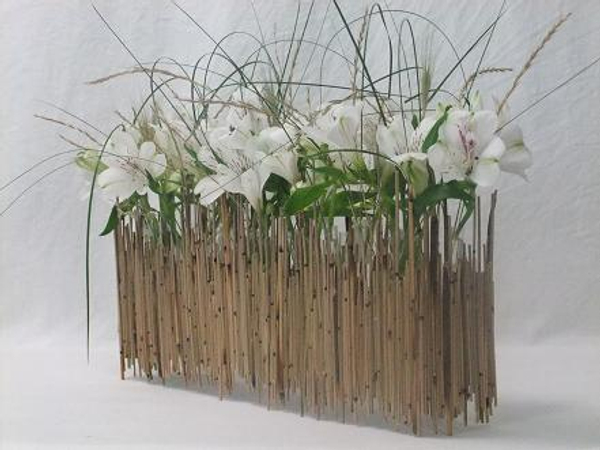 Each person's journey to effortless is different, but there are common underlying principles we can use to guide our practice towards "making hard work look effortless."
Stay true to your own style: Emulating someone else's style is exhausting, and leads to a state of dis-ease (pun intended.) Being true to your own style requires much less energy because you are at ease and your actions natural. Don't fight your design instincts. If you have a quirky way of doing something, celebrate it! Don't try to be like another designer- we already have one of those. What we need is one of you. Invest time to get to know your own style by deliberately paying attention to the design details you naturally gravitate to. Develop that.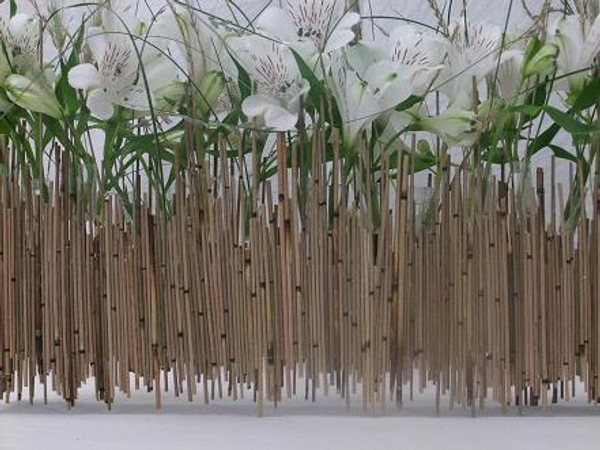 See how you can push the limits of your own style and expand it without losing the elements that makes your work recognizable.
Know your tools: Visit your local hardware store and ask questions. Look at the tools you use in everyday floristry and ask a craftsman that uses similar tools to teach you how they use them, and why. It is amazing to see the difference of deeply understanding your tools. You cut straighter with a knife, and with less effort, when you use your shoulder muscles. Secateurs are easier to use when you employ your elbow. The secret of effortlessly using a saw is in your stance and the position of your waist.

Mechanics: Great mechanics are the foundation of extraordinary designs.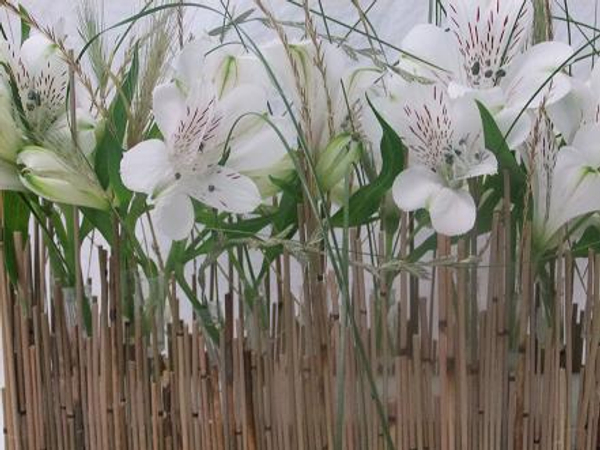 Give your design the best chance of success with sturdy and well thought through mechanics
You will be rewarded by not spending any effort worrying or compensating. Start solid and finish strong.

Design space: Create a place for you to work in that sets you up to succeed. Is your table at the ideal height? Do you have to carry heavy buckets a long way just because you have not moved that thing next to the basin? Is your tool bag tidy and a pleasure to work from? Finish all those half-done projects. Change that glaring light bulb.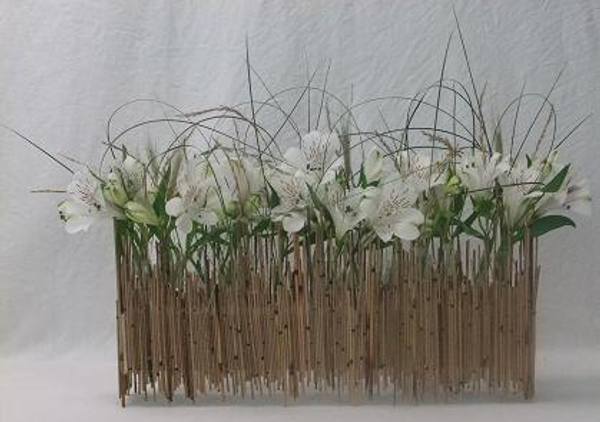 Spend time to evaluate your design space. You are creative: come up with a plan to make it better!
Skill set: Learn the "right" way to do a technique first. Once mastered, see if you can personalize it to make it your own. Experiment with ways to do it more efficiently. Build your skill set to include the traditional ways of designing even if you are a contemporary designer. Practice wiring even if you mostly use glue in designs. Time spent mastering a skill or broadening your skill set, is always time well spent

Be open to adjustment: I love the saying: Over prepare, and then go with the flow. Get comfortable with what you need to do to make your design work, so that you can adapt when you need to change at the last moment. I find the better I am prepared for something, the easier it is to simply change my plan. Being well prepared frees up your mind to come up with alternatives.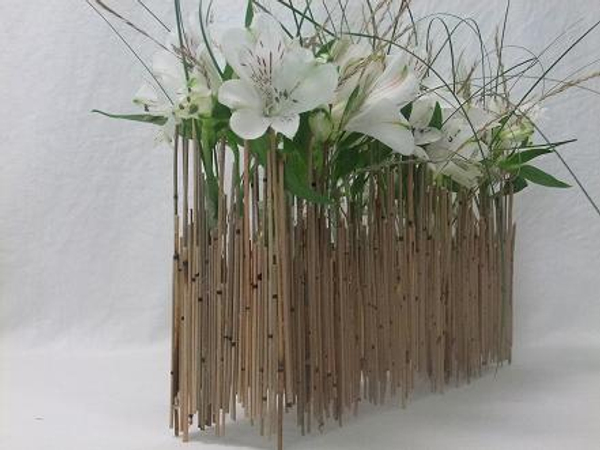 You know what you have to work with, you are ready to work, and all you need is a moment to breathe before you change direction
Find a mentor: Take an active role in your own development. Find someone who is strong in areas where you are not, and ask for help. This does not need to be a face to face workshop, although it sometimes helps just to see an expert in action. It can be a book or video tutorial, or even a website filled with design images you admire. A magazine like The Canadian Florist Magazine is great to expose you to work of other designers who you can learn from.

Attention to details: Every purchase, flower or accessory should be cared for in a way that inspires respect, gratitude and pride by the designer or sales person and as an end result, the giver or receiver.

You can learn the basic skills needed for design work fairly quickly by reading good books, attending a learning program or learning on the job. Becoming masterful in your chosen craft will take years and may require you to broaden your horizon and even abandon the traditional understanding of effortless. Effortless is not so much easy as it is unforced, natural and graceful.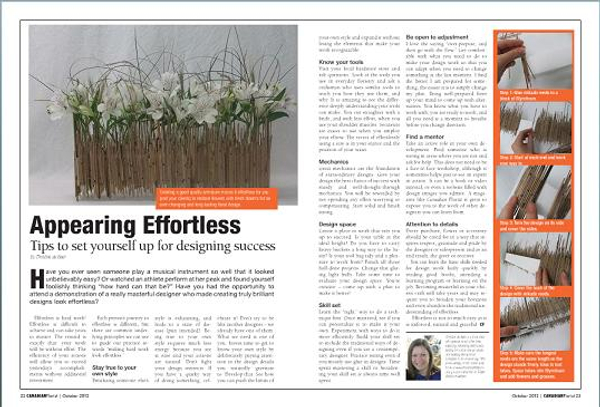 Thank you Canadian Florist Magazine for inviting me to be part of your June issue. It is an inspirational resource for all Florists.
Sign up for my weekly newsletter
Every week I add a new design with related tutorials. Be sure to subscribe to receive an email notification with design inspiration.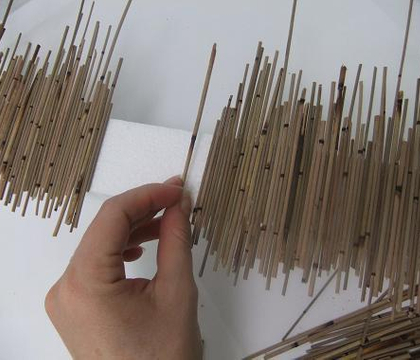 8 October 2012
Mikado Reed Line-up
Creating a good quality armature makes it effortless for you to replace flowers, as they fade, with fresh blooms for an ever changing and long lasting floral design.