My Creative Workbook
Christine de Beer - effortless floral craftsman
My article and Japanese paper flower armature design featured in the March issue of The Academy Leader- Academy of Floral Design, published by the The Floral Art Society of New Zealand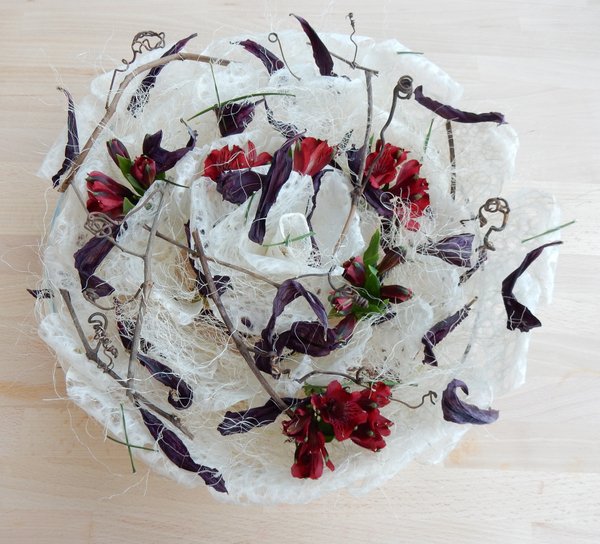 In a world that is constantly in a hurry, a passion for craftsmanship urges you to take your time.
My work is thoroughly contemporary but I also often use ancient, cultural and traditional craft techniques that craftsman would have used centuries ago. My floral art is the result of bringing these two seemingly contrasting two ends of the spectrum together.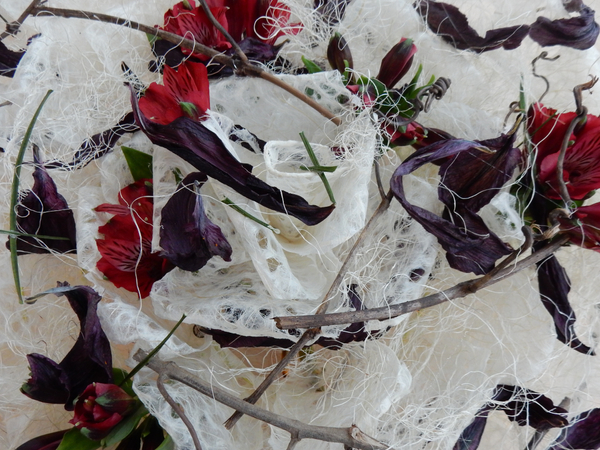 Making a Washi paper rose armature for a floral design is one example of bridging contemporary with traditional craft.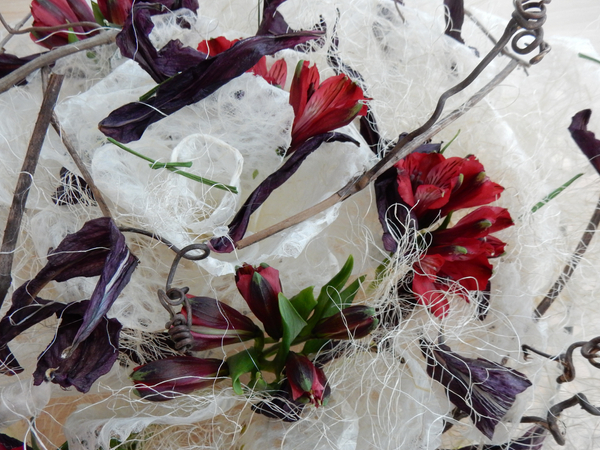 Washi is Japanese paper (Wa means Japanese, and shi means paper,) and Rakusui Washi is a specific type of Washi that is made by dripping water on the paper while it's being made. Craftsman made these sheets by hand on Shikoku Island in the South of Japan.
I am inspired by the dedication these tradesman have to master their craft, and the time they took with each sheet.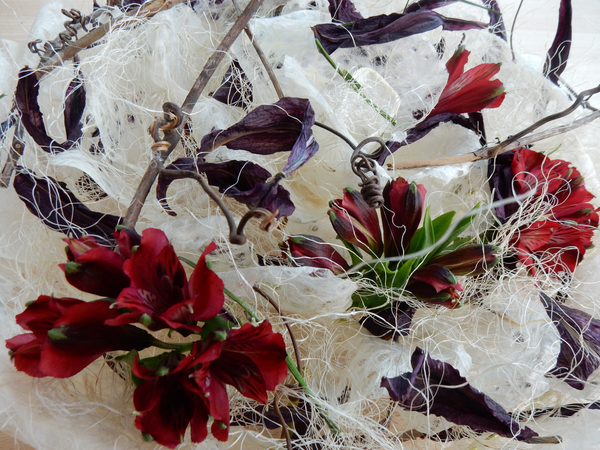 For my Washi autumn rose I wanted to do just the same, contrasting the softness of the handmade paper with the vibrancy of the autumn floral elements and natural plant material.
The armature does take time to assemble, but once it is done, the floral details can be placed and replaced in no time.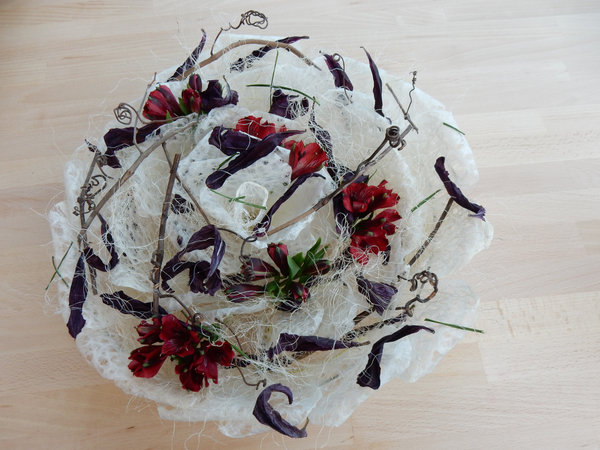 The Washi needs to be suspended well above the water for the rose to keep it's shape.
To stay in the Japanese design style I used an age old Ikebana technique called Hana Kubari to add short fresh willow twig legs for the armature to rest on. These stems will sprout roots in the water and fresh foliage to the top over time.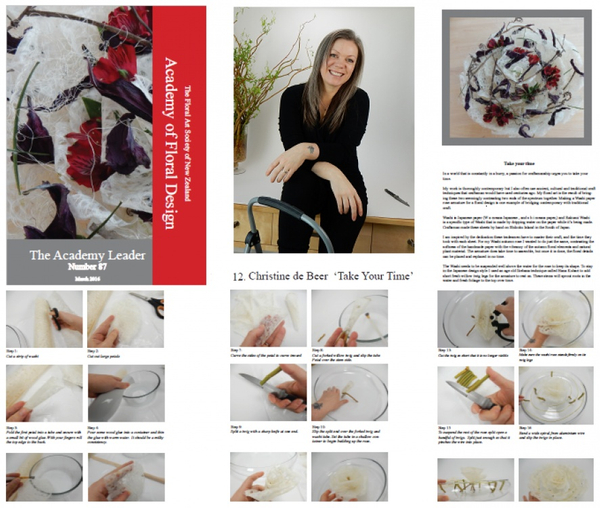 Thank you to The Floral Art Society of New Zealand for inviting me to contribute
Sign up for my weekly newsletter
Every week I add a new design with related tutorials. Be sure to subscribe to receive an email notification with design inspiration.