My Creative Workbook
Christine de Beer - effortless floral craftsman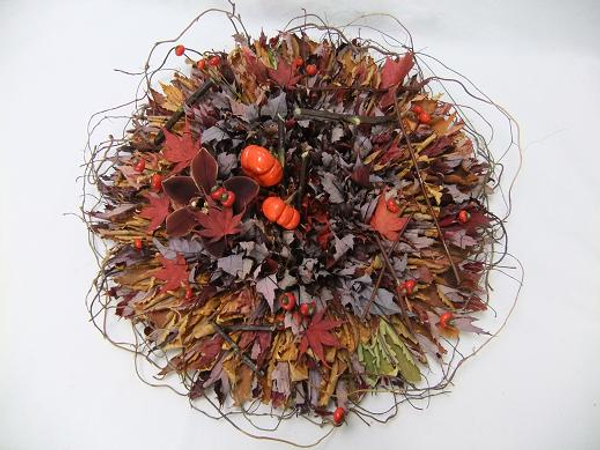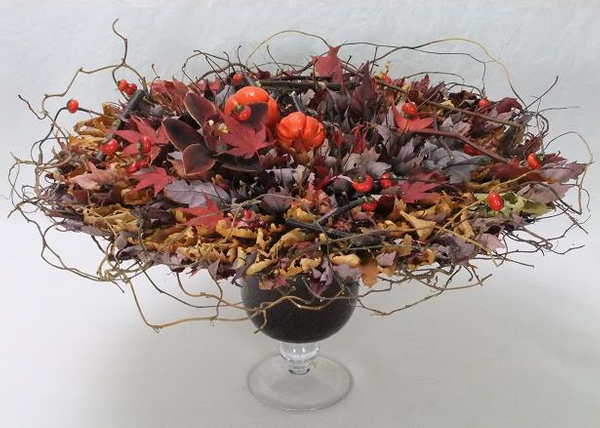 The leaves by hundreds came -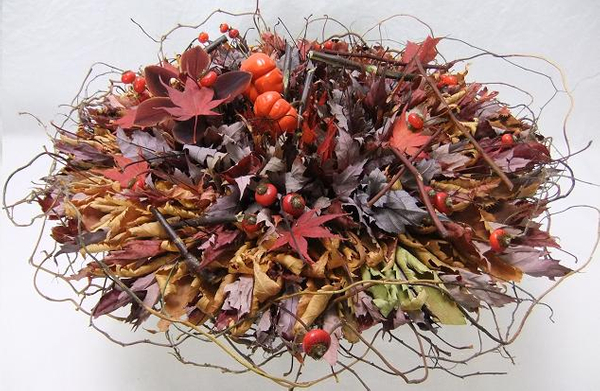 The Chestnuts, Oaks, and Maples,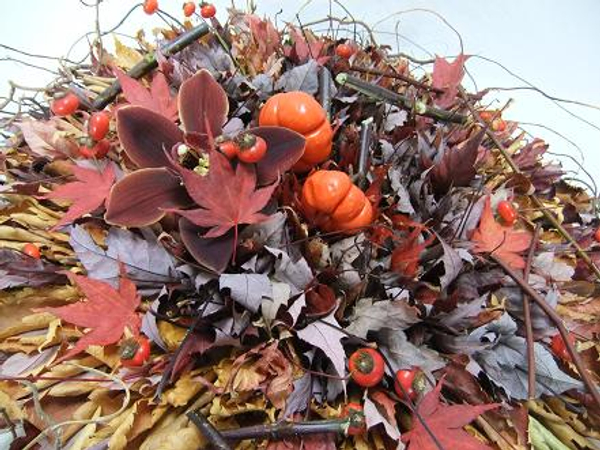 And leaves of every name.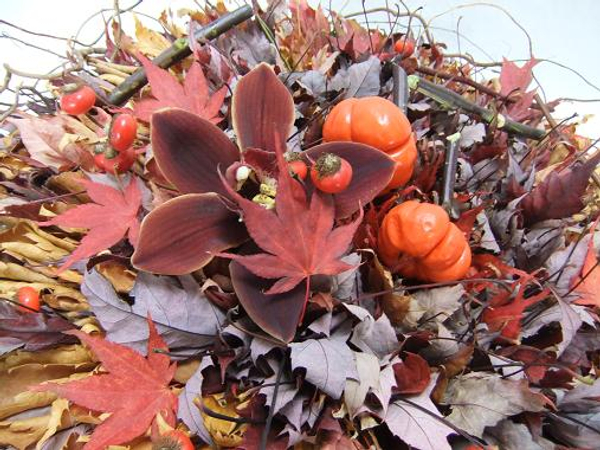 The Sunshine spread a carpet,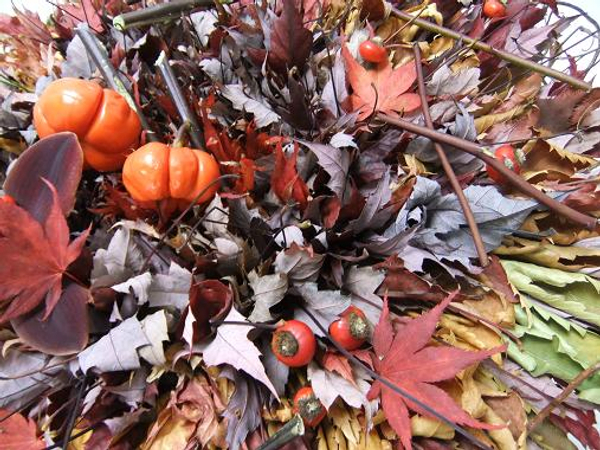 And everything was grand,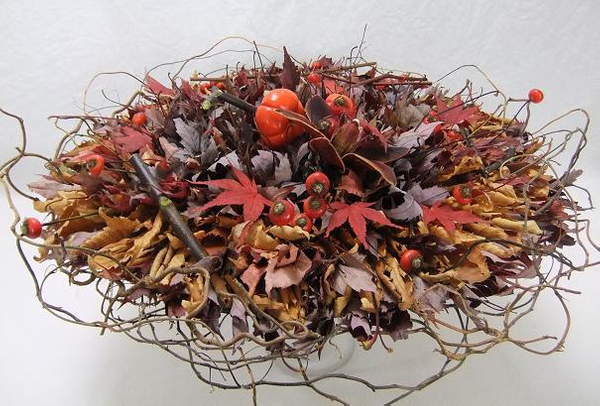 Miss Weather led the dancing,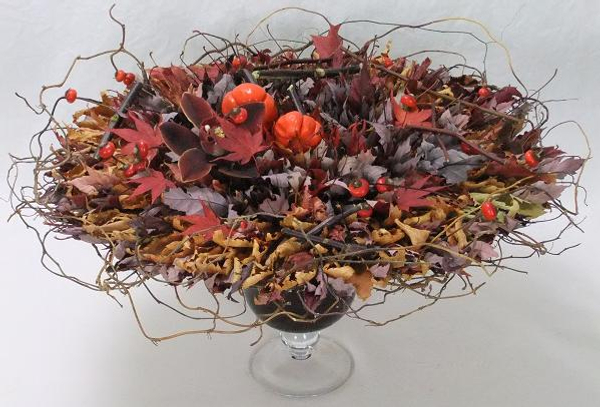 Professor Wind the band."
...? Seems like just last week… My, how time flies when you are having fun!

From "October's Party" by George Cooper


Sign up for my weekly newsletter
Every week I add a new design with related tutorials. Be sure to subscribe to receive an email notification with design inspiration.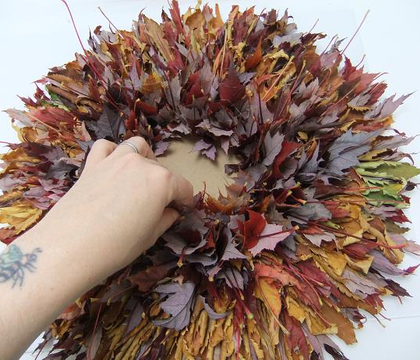 11 November 2012
Autumn Leaf Rosette
Great way to use all the autumn leaves you collect on walks during the season. Slowly build up the leaf rosette and let the leaves dry before adding a few more.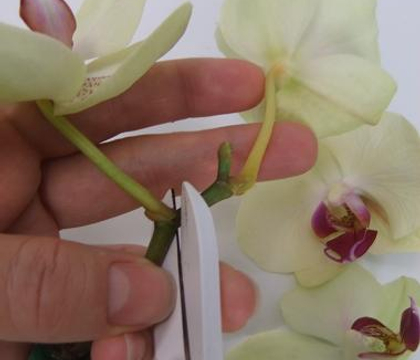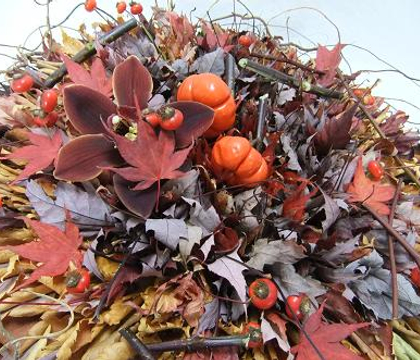 Solanum Integrifolium
Pumpkin tree plant, pumpkin-on-a-stick or pumpkin bush, Japanese golden egg, Chinese scarlet eggplant, Hmong eggplant or tomato eggplant.