My Creative Workbook
Christine de Beer - effortless floral craftsman
Peg and glue a floating Halloween design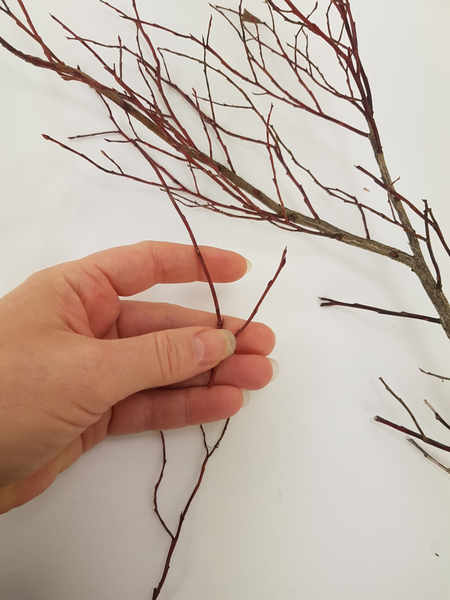 Cut a handful of thin twigs to about the same length.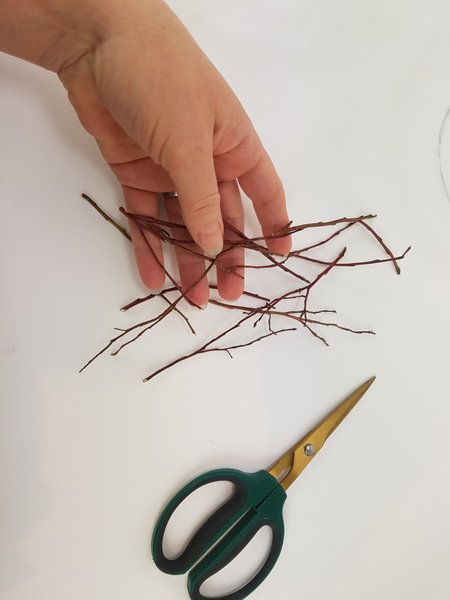 Choose twigs that have a ghostly look to them.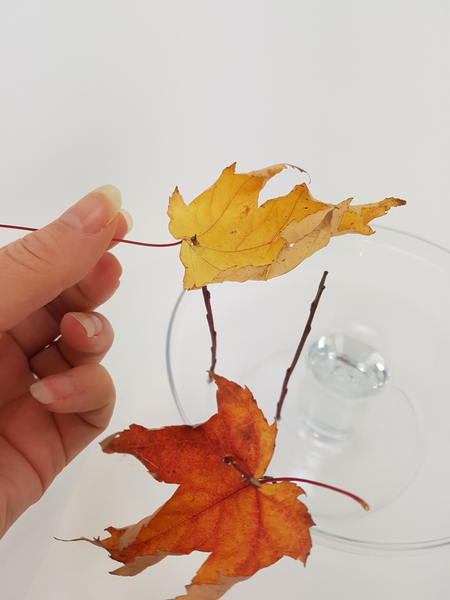 Glue the twig to stand upright in a display container and peg the leaf to float at the top.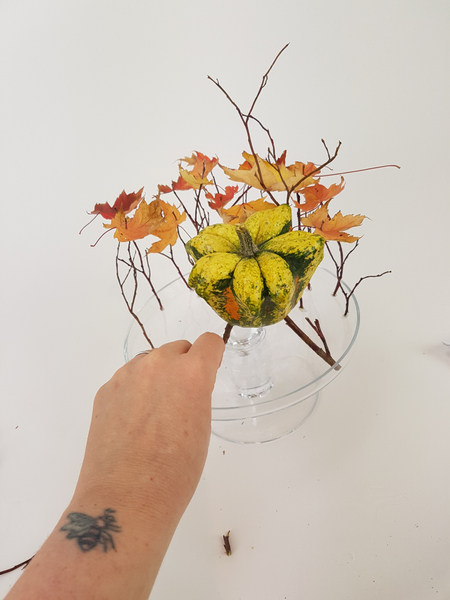 Add legs to a small pumpkin and add it to the design to hover at the same height as the leaves.
See the Tutorial below for detailed instructions on how to add legs to a pumpkin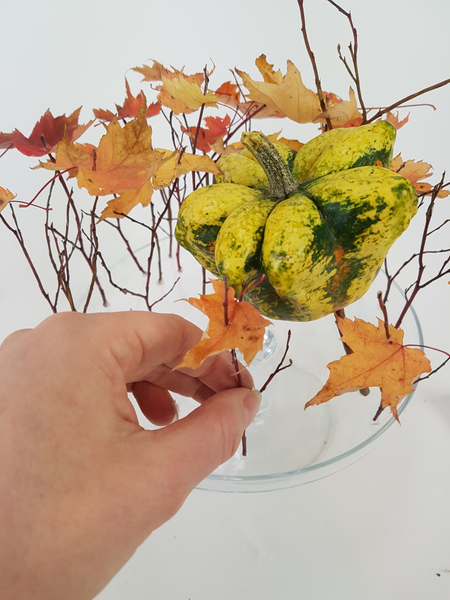 Glue in more leaves on twigs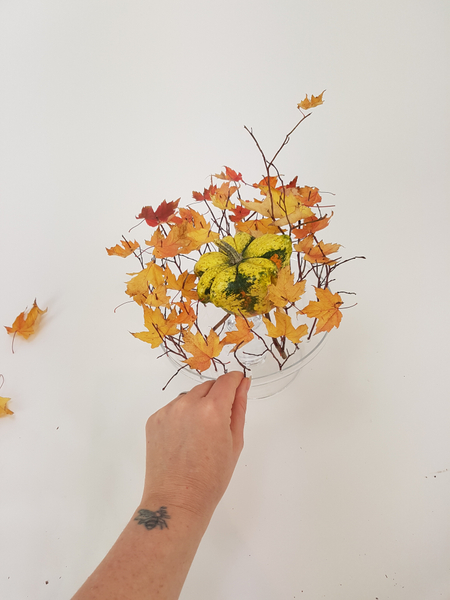 Add only a few leaves. Don't overcrowd the display container so that the design remain light and airy.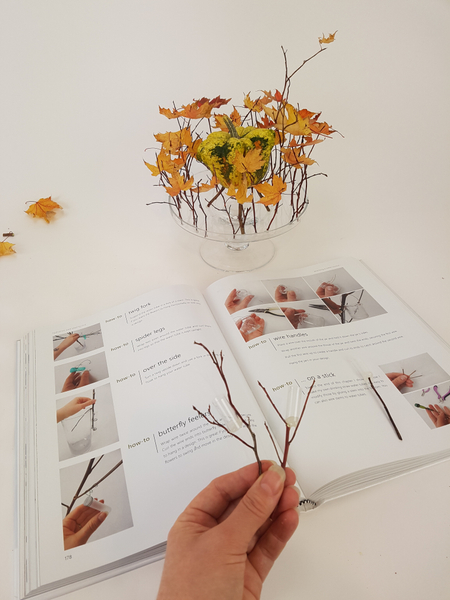 Add the water tubes to keep the flowers hydrated. In my book you will find quite a few ideas on how to add water tubes to your design.
See the link below for more detailed instructions on how to add a twig to a water tube (and how I make these water tubes from drinking straws)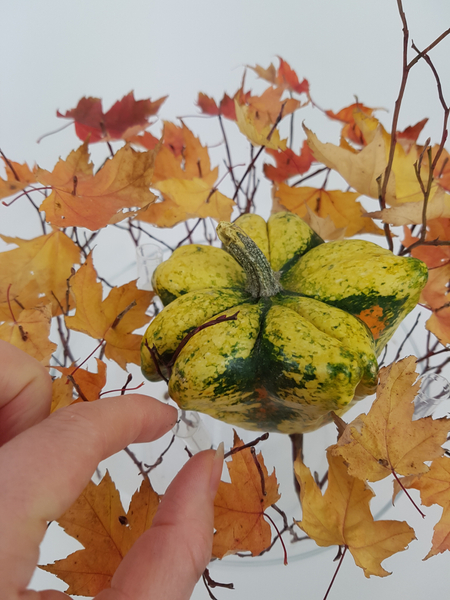 Glue the tubes into the design.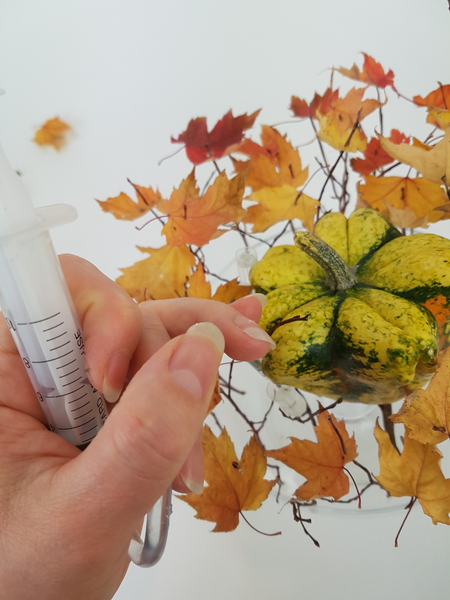 Fill the tubes with fresh water. See the Tutorial below for detailed instructions on how I make this syringe with tubes to fill water tubes in awkward spaces.
Design note: take extra care not to spill any water. Water pooling in the display container will cause the glue to become unstuck.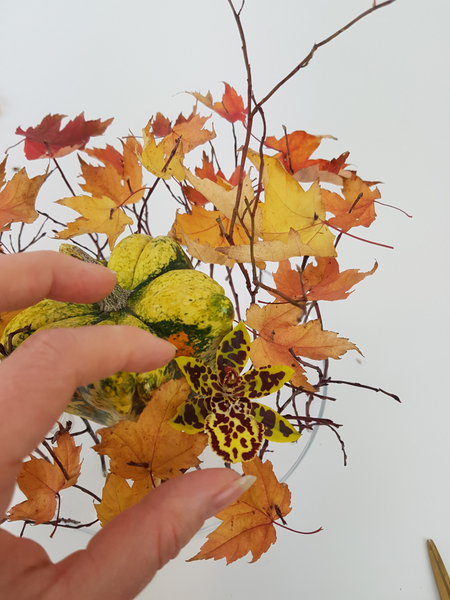 Place the fresh floral material in the water tubes.
Sign up for my weekly newsletter
Every week I add a new design with related tutorials. Be sure to subscribe to receive an email notification with design inspiration.