My Creative Workbook
Christine de Beer - effortless floral craftsman
Submerged vine wreath armature to beat the summer heat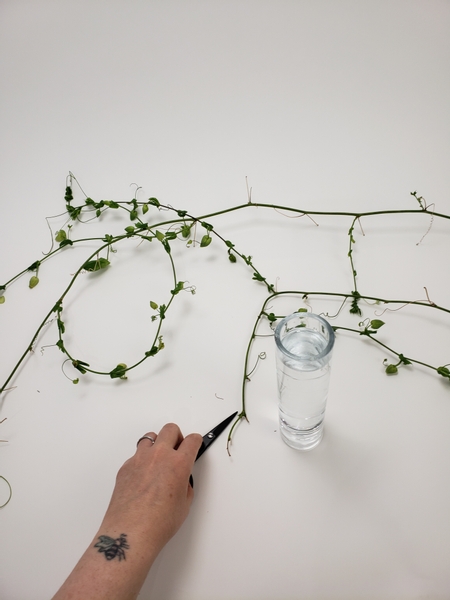 Carefully remove the foliage from a long vine. Make sure not to cut away the tendrils and keep the vine in water as much as possible to keep it hydrated.
This week in our email I tell you a bit more about choosing elements for a design so that you can "cool down" the design beyond using cool colours... make sure you are signed up to our once a week email to join the conversation. Also you are welcome to reply to the email if you want to share a comment with me or ask a question.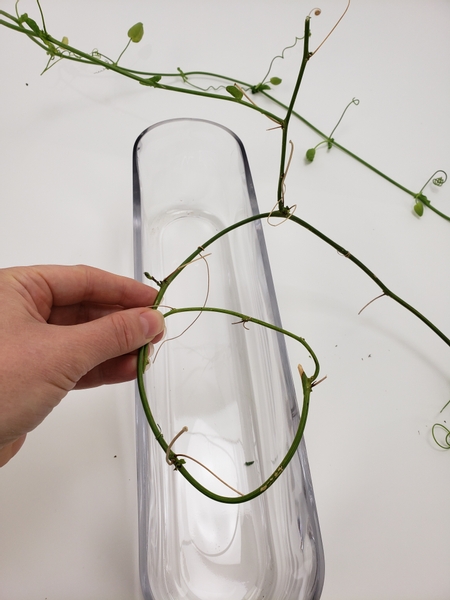 Measure the one stem end of the vine to begin weaving a small wreath. The loop should be just slightly larger so that it fits snugly in the container.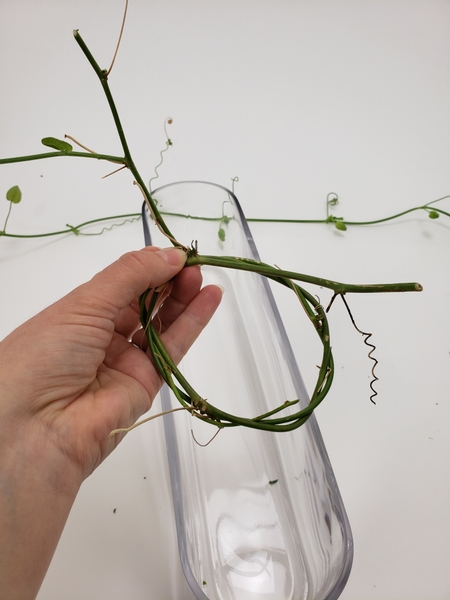 Weave a sturdy wreath into the vine.
If you are unsure of how to weave a wreath you can find loads of information about manipulating stems so that they don't break, how to weave, how to interweave stems in my book. But to get you started I have also included a more detailed Tutorial below.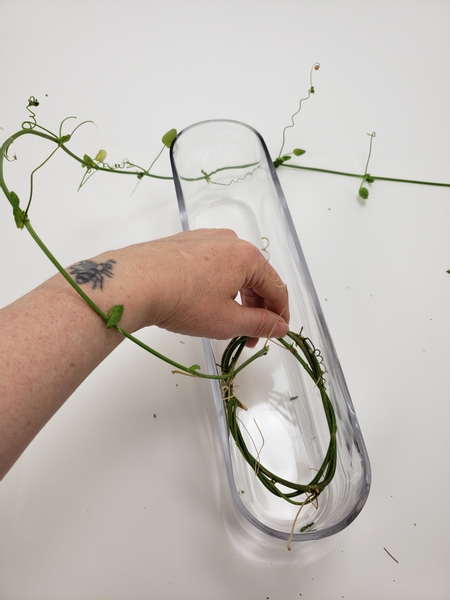 Slip the wreath into the container so that it fits snug against the sides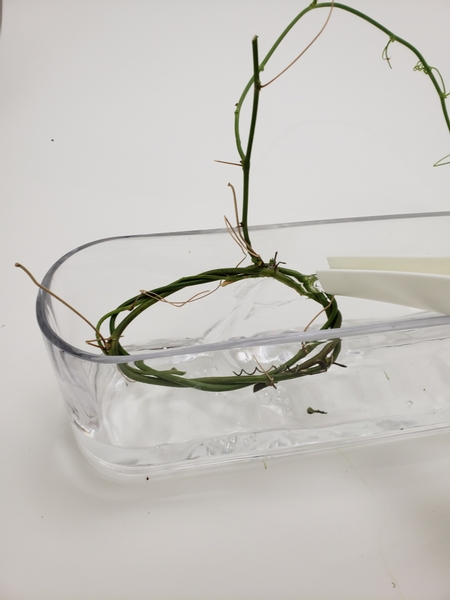 Fill the container with water.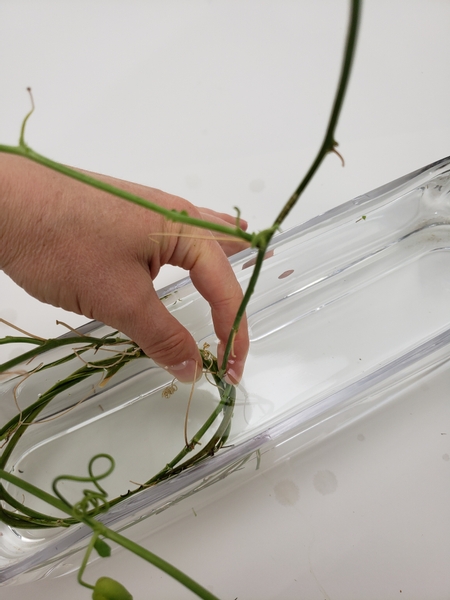 Make sure the vine end is well below the water line so that it remains hydrated.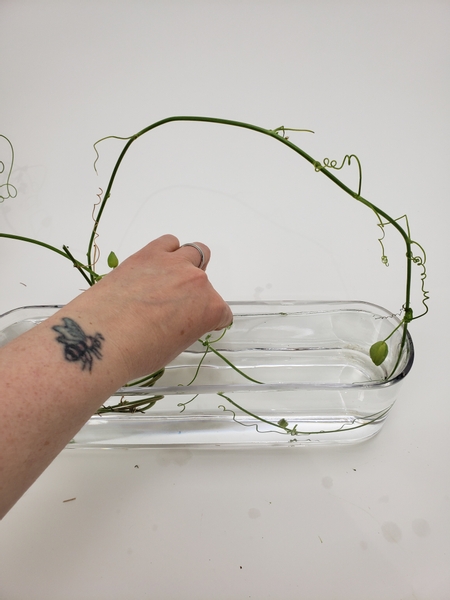 Drape the rest of the length of the vine over the container to create a sweeping curve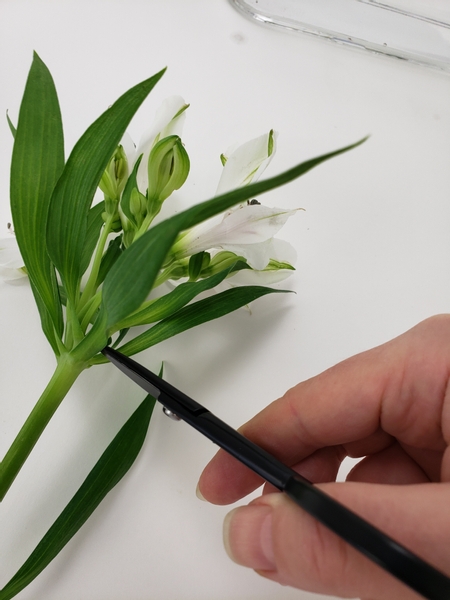 Groom Alstroemeria flowers into a small bunch so that you can see the vine through the flower stems.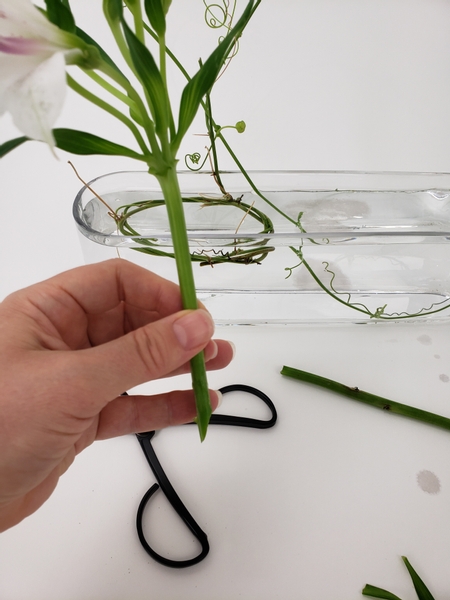 Give the flower stem a fresh cut before inserting it in to the design
Design note: we do this. We all learn how to do this... but do you know WHY? I find conditioning rather fascinating. It is a great clue to the creative potential of each flower. I explain a bit more of the why (beyond it lasts longer) in my book- from the flower's perspective.

For more information about my book: The Effortless Floral Craftsman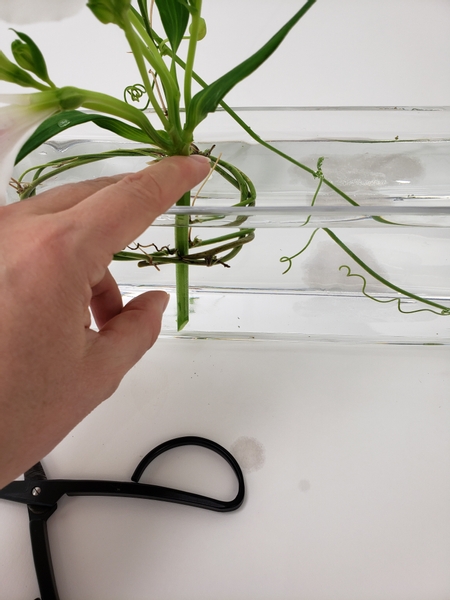 Slip the flower stem through the vine wreath so that it stands perfectly upright.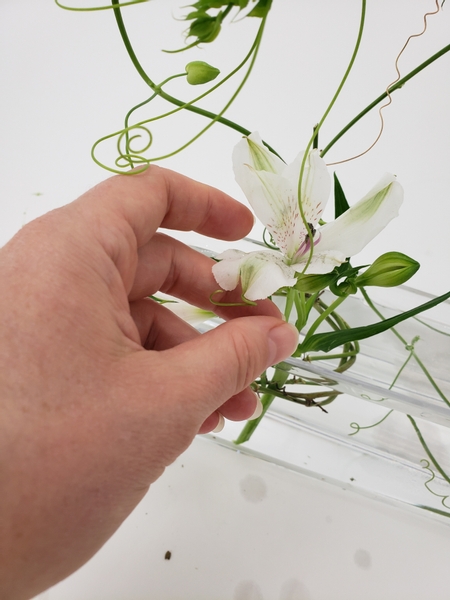 Drape the vine towards the flowers to create a unit making sure the tendrils keep the flowering stems in place.
Sign up for my weekly newsletter
Every week I add a new design with related tutorials. Be sure to subscribe to receive an email notification with design inspiration.