My Creative Workbook
Christine de Beer - effortless floral craftsman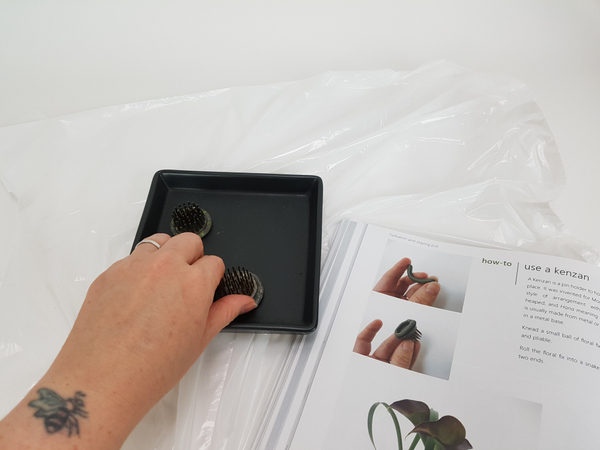 Place the Kenzan in a shallow container.
You can find the "how-to" here in my book The Effortless Floral Craftsman , a floral crafter's guide to crafting with nature ... page 160 to 165 or see below for a short Tutorial.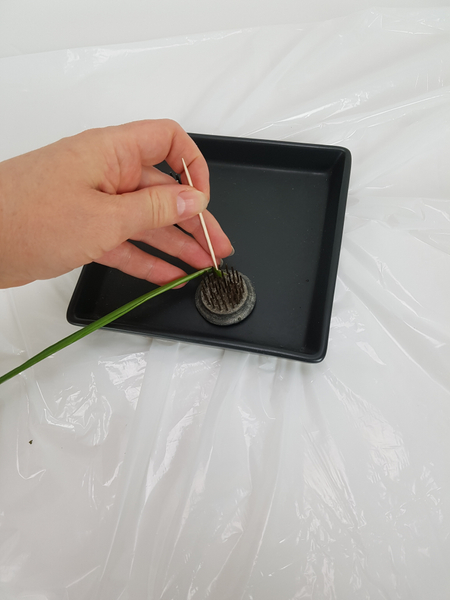 Hook the leaf through the teeth of the Kenzan and adjust with a bamboo skewer if you need to.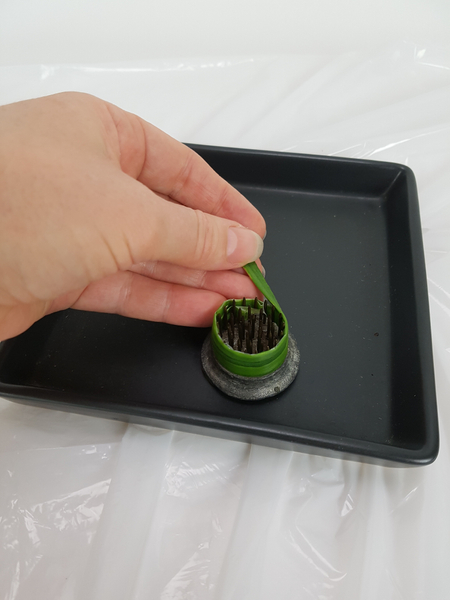 Wrap the leaf around the outside of the kenzan, leaving the teeth open for designing.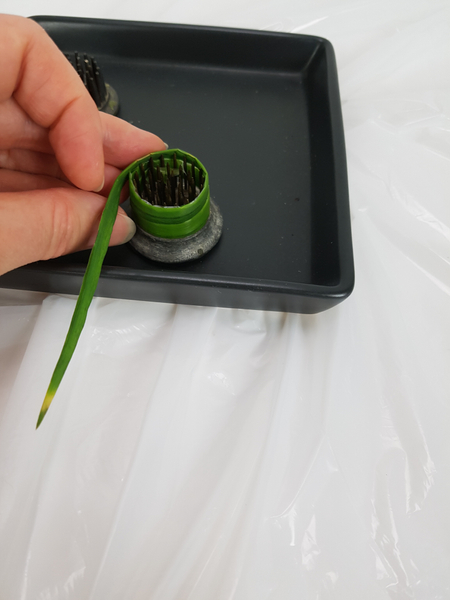 On the last wrap let the leaf extend higher than the teeth to make sure you conceal the kenzan.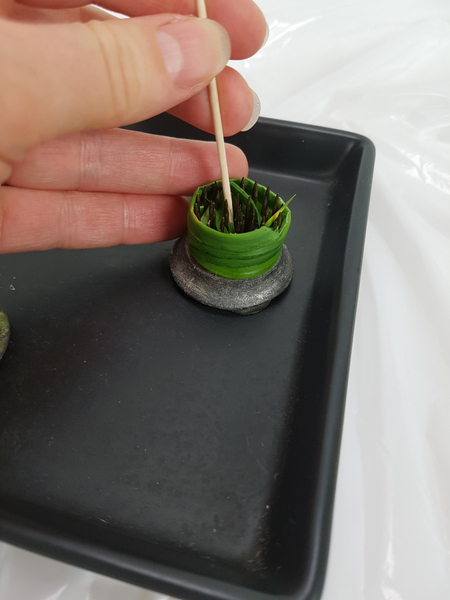 Press the leaf end into the kenzan to secure.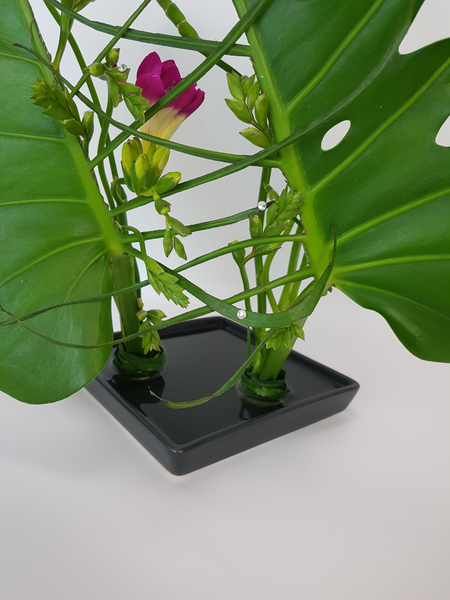 ... for a natural and minimal design solution without adding something to the bottom of the container like stones or glass.
Sign up for my weekly newsletter
Every week I add a new design with related tutorials. Be sure to subscribe to receive an email notification with design inspiration.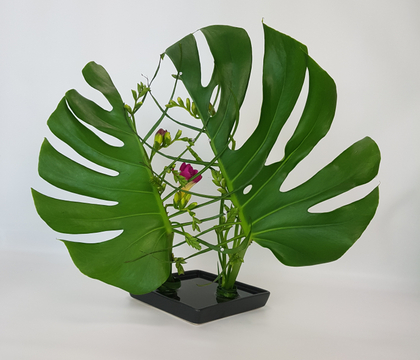 22 August 2018
FreestyleFreesia
Dutch floral designer Pim van den Akker, from Flower Factor invited me to participate in a FloraHolland initiative promoting the versatility of Freesias entitled ...