My Creative Workbook
Christine de Beer - effortless floral craftsman
Bubble raft to float flowers
Flowers naturally float in water. They just don't always naturally float on water. For that they sometimes need a bit of help.

If you want to float really delicate floral material see the Transparent ripple Tutorial below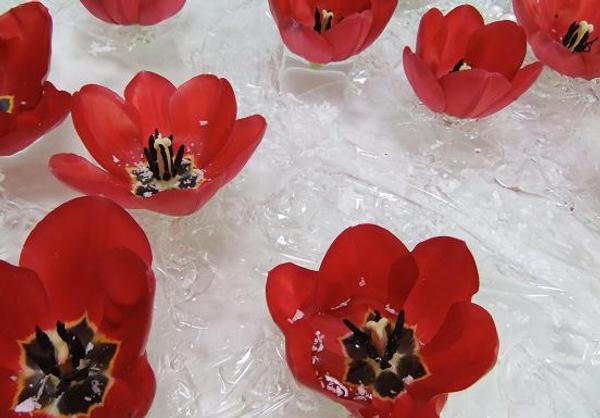 Water slowly seeps in between the petals to pool and weigh down the bloom.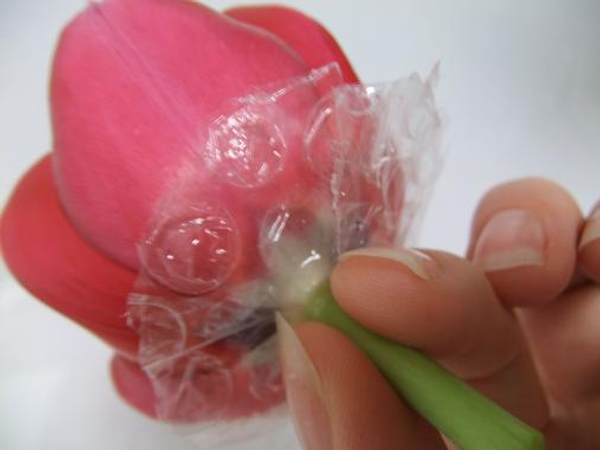 Cut the bubble raft to fit like a skirt around the flower base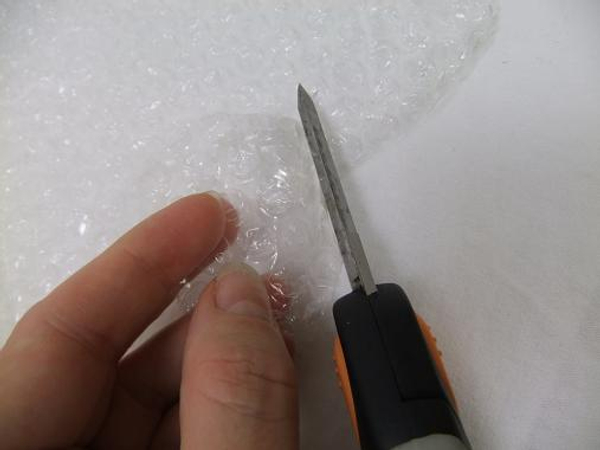 Cut a disk out of bubble wrap. Cut it just slightly smaller than the petals for flat based flowers.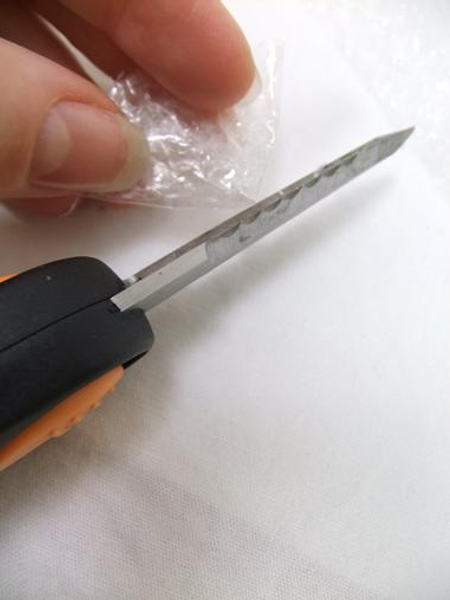 Fold the wrap and cut a hole for the stem to fit through.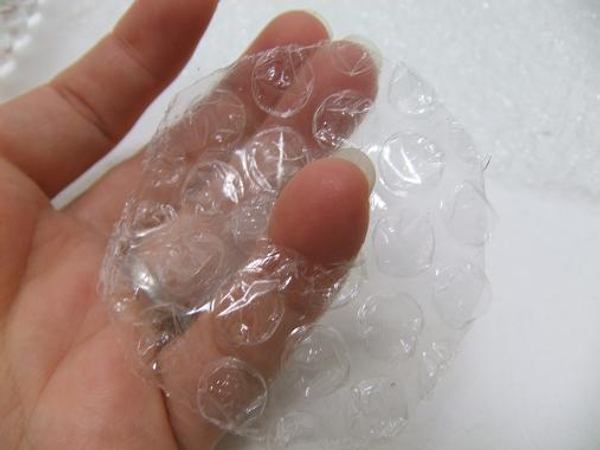 Also remember: the heavier the flower head the larger the bubble raft. In the water the bubble wrap becomes almost invisible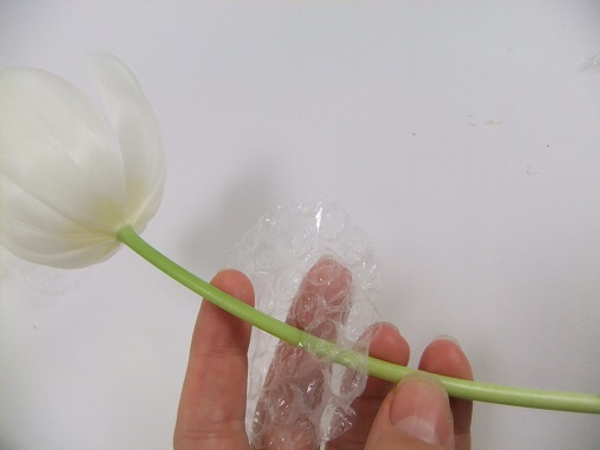 Simply slip the stem through the hole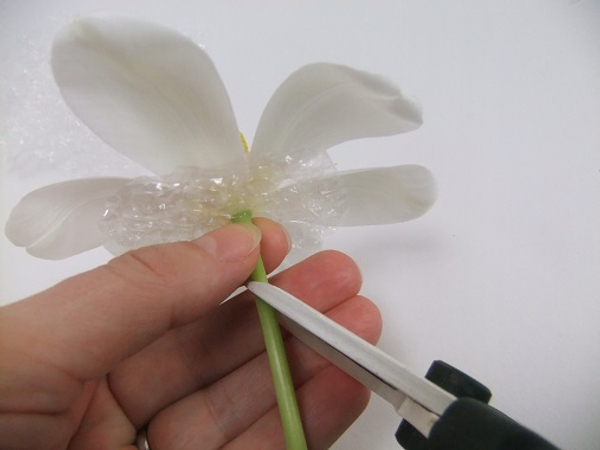 Cut the stem as short as required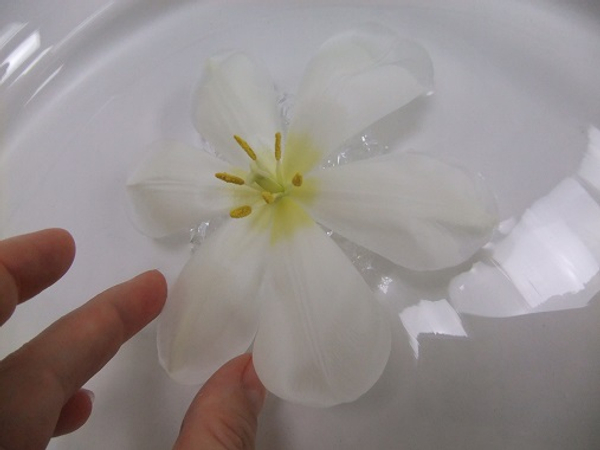 And set it in water to float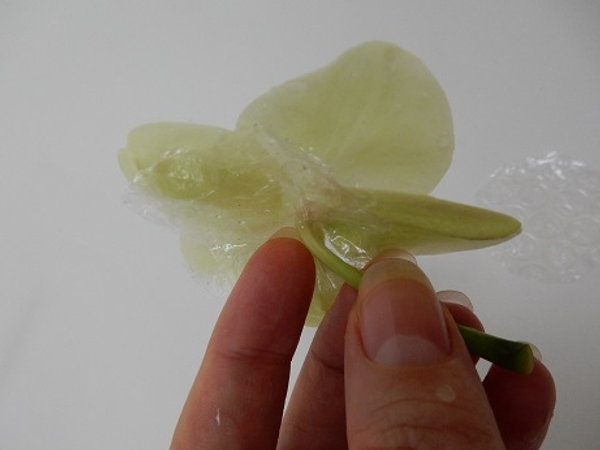 Even flat petalled orchids float better with a bubble skirt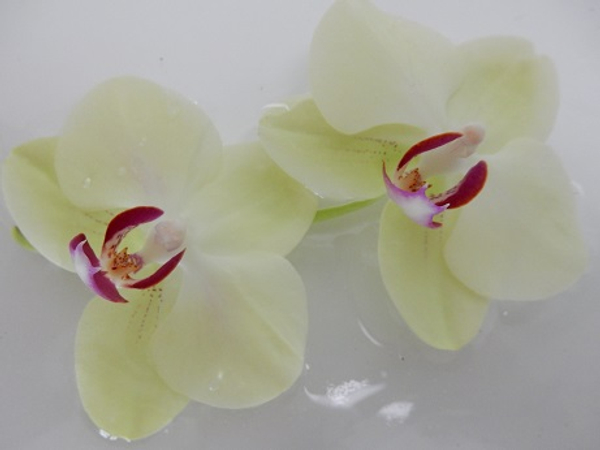 And keeps the water from slowly sinking the bloom.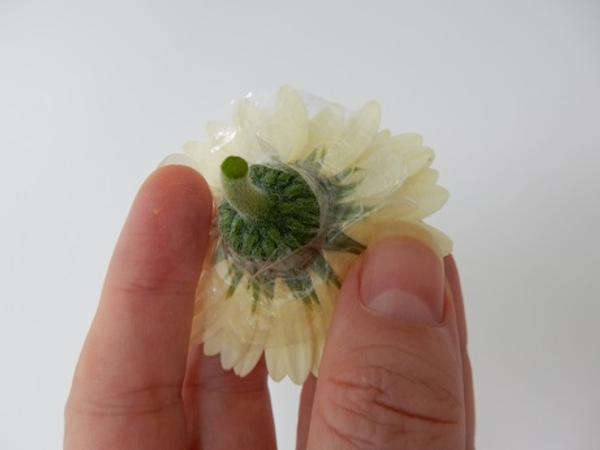 Press the stem all the way through so that the bubble skirt support the petals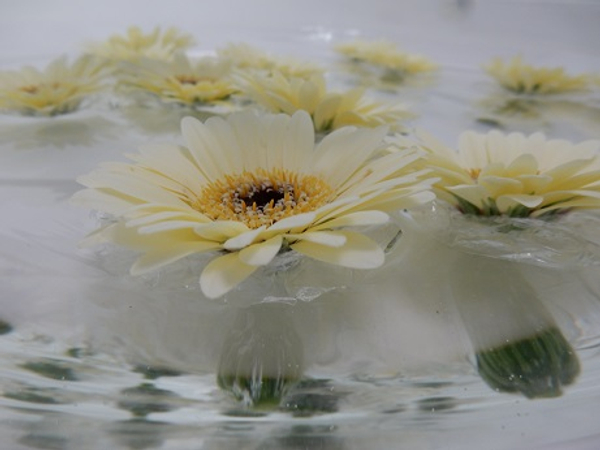 Sign up for my weekly newsletter
Every week I add a new design with related tutorials. Be sure to subscribe to receive an email notification with design inspiration.