My Creative Workbook
Christine de Beer - effortless floral craftsman
Magnetic grass bubbles to reposition under water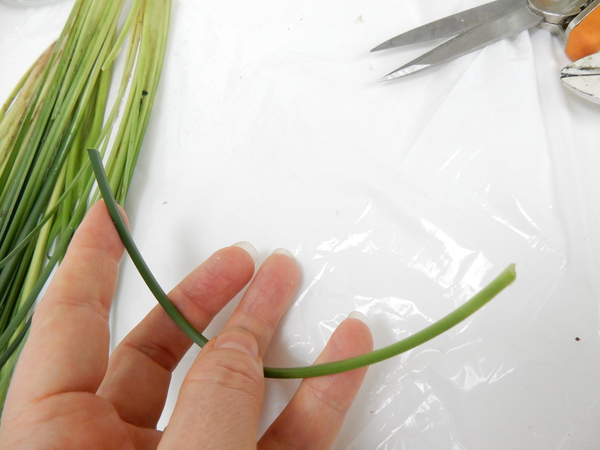 Carefully manipulate a blade of grass to curve.
See the detailed Tutorial below for more details on curving and manipulating plant material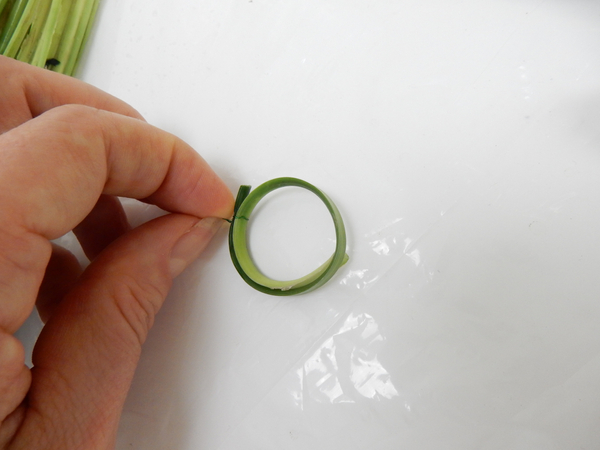 Curve the blade of grass into a ring and secure both ends with with decorative wire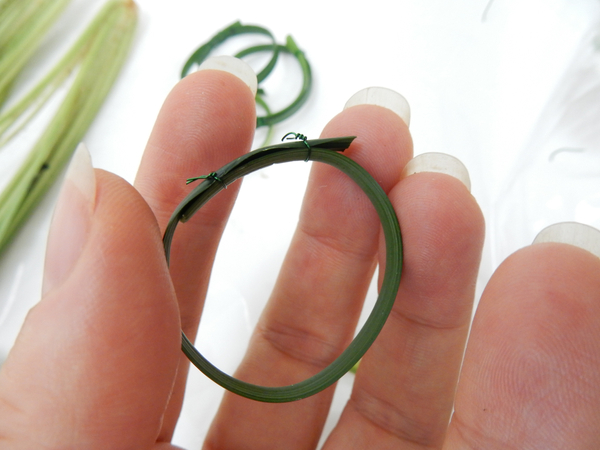 I simply twisted the wire and cut the end pieces smaller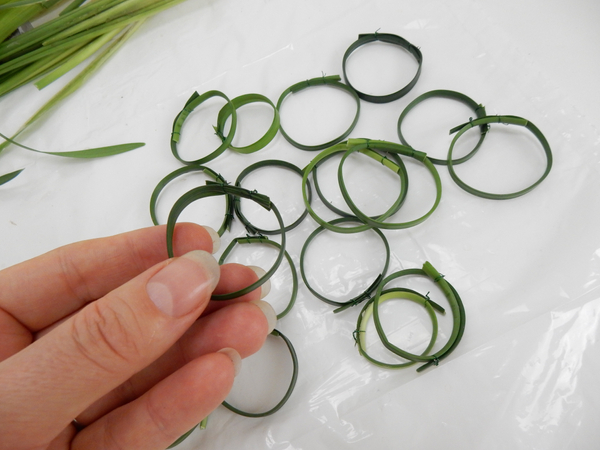 The bubbles are made up of several grass rings...
... and each bubble gets a single ring with a hidden magnet.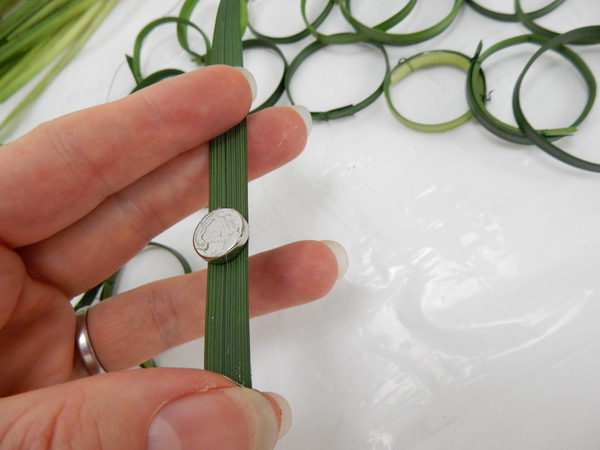 Glue a small but heavy magnet to a blade of grass. add a drop of glue to the exposed surface of the magnet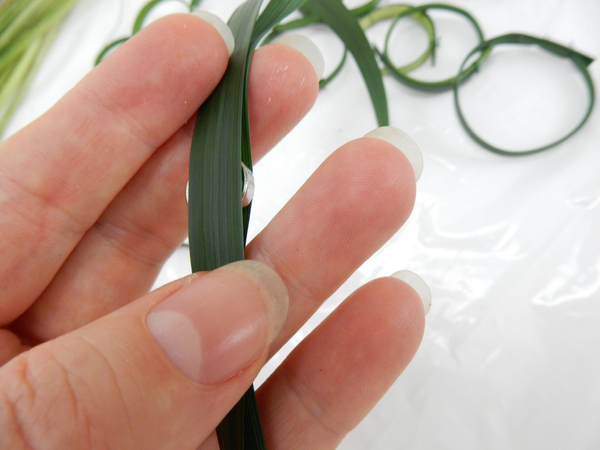 Carefully smooth another blade of grass over the magnet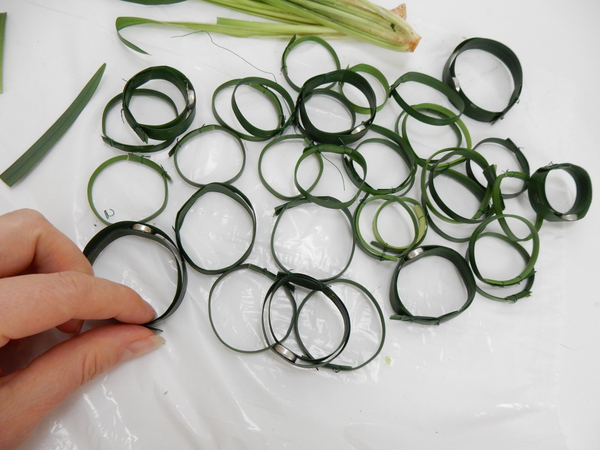 Curve the two blades of grass and secure with wire into a ring
To assemble the magnetic grass bubble: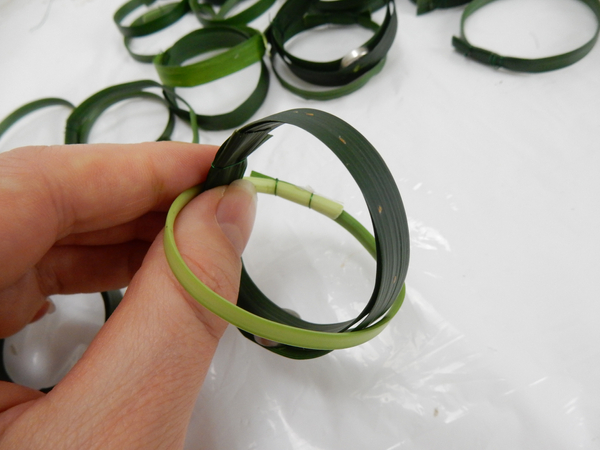 Slip a grass ring over a magnetic grass ring and secure with wire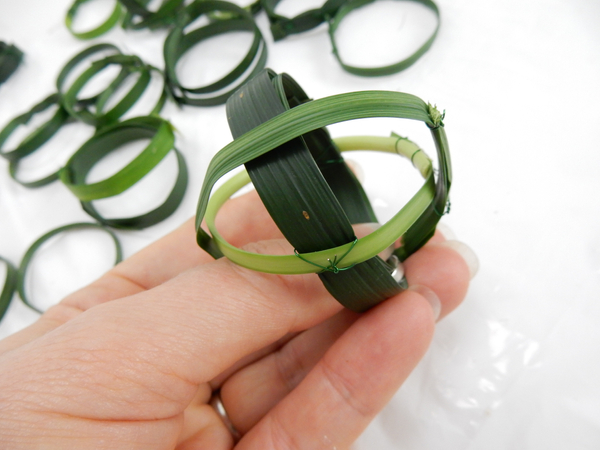 Slip the next grass ring to fit over these rings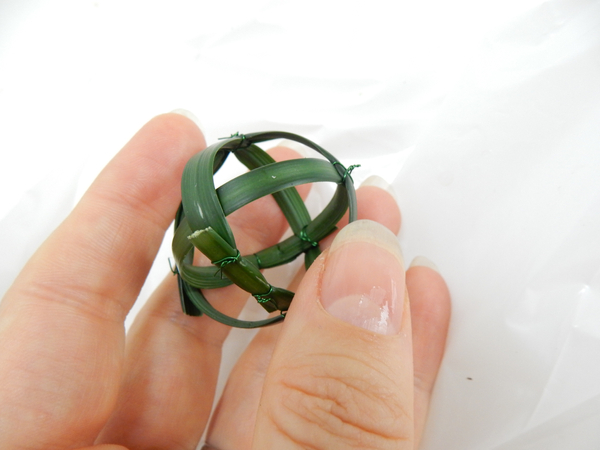 Keep adding rings to shape the bubble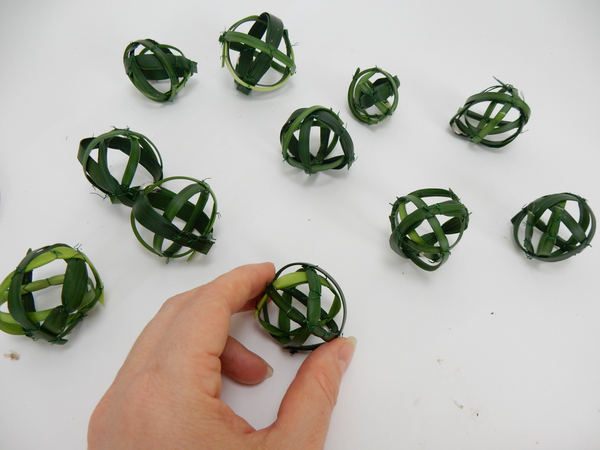 Make all the grass bubbles to make sure you can carefully position it in the glass container
To position the grass bubbles:
When placing something under water it is important to notice how the water distorts the lines of the design. Even if you carefully plan and place the objects before filling the container you will still find that it is convenient to be able to move the objects individually without actually disturbing the object next to it.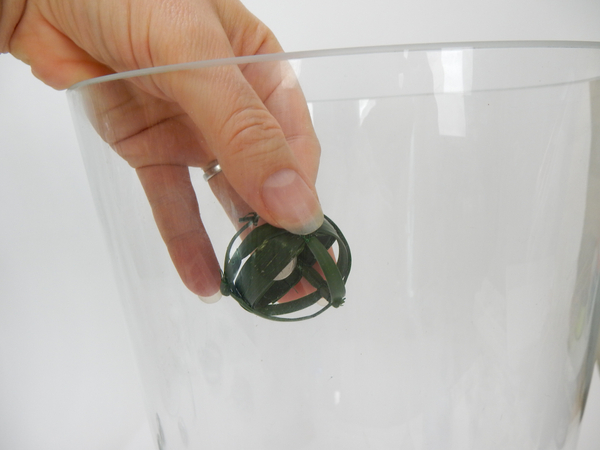 Start by placing the grass bubbles approximately where you want it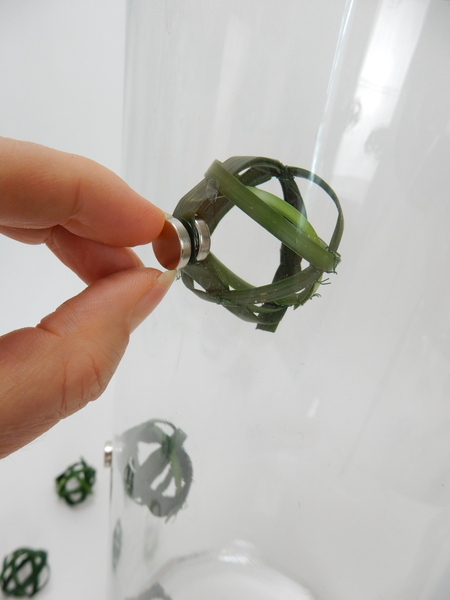 Secure with a partner magnet on the outside of the container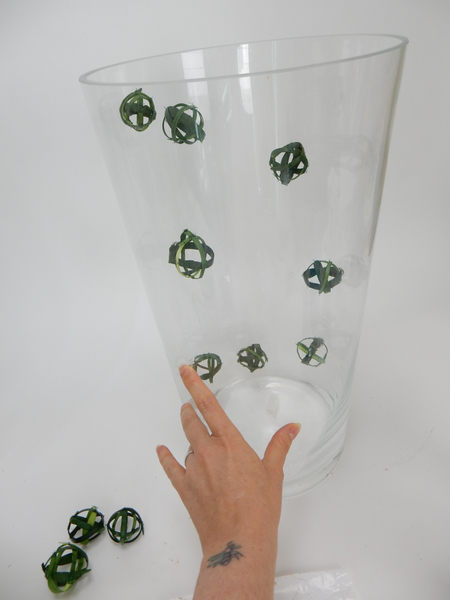 Slowly build up the design by placing the magnetic bubbles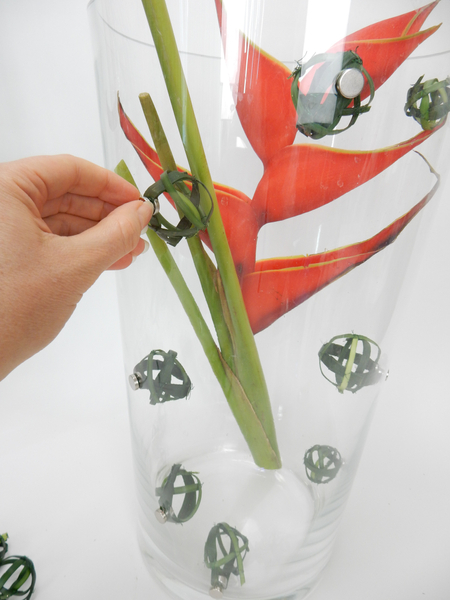 Add the floral ingrediants and adjust the magnetic bubbles again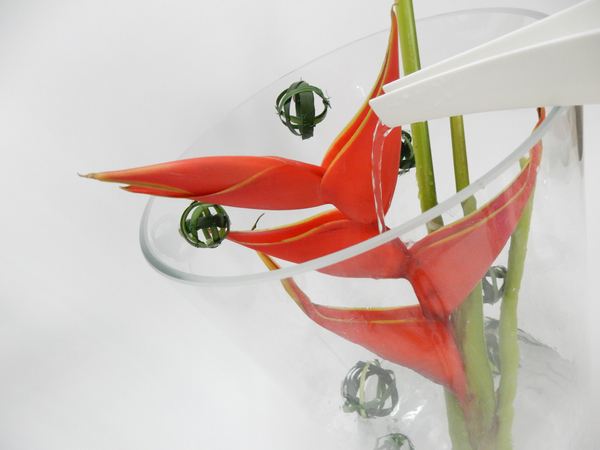 Slowly fill the container with water and adjust any magnets by simply moving the outside partner magnet into the correct position.
Design notes: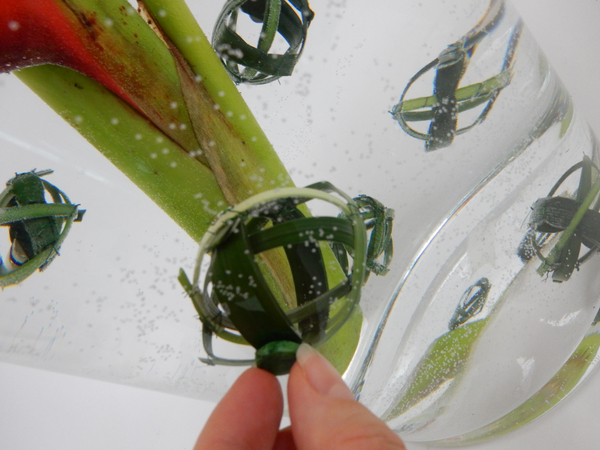 Cover the partner magnet with floral tape to make it less visible on the outside of the vase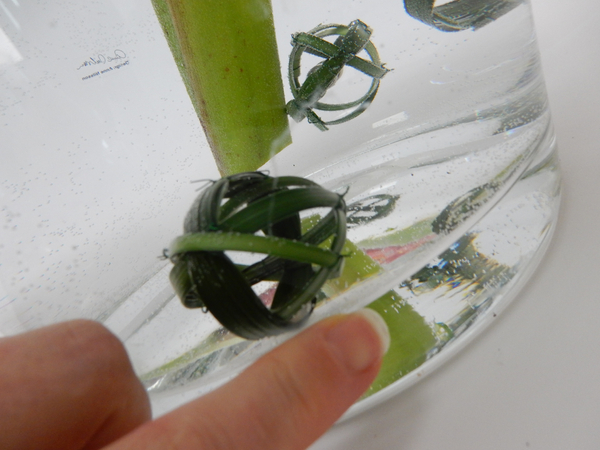 The magnets are heavy for it's size. Use the tiny magnets as sinkers to make some of the bubble sink to the bottom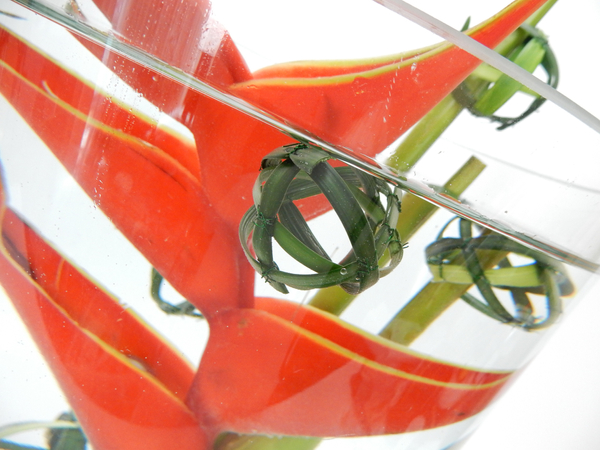 Make a few of the grass bubbles to simply float in the water
Sign up for my weekly newsletter
Every week I add a new design with related tutorials. Be sure to subscribe to receive an email notification with design inspiration.