My Creative Workbook
Christine de Beer - effortless floral craftsman
An almost not even there grass grid
For a more detailed Tutorial on how to create a sticky tape grid see the Tutorial below. Also notice how I usually update this technique by turning the tape sticky side up.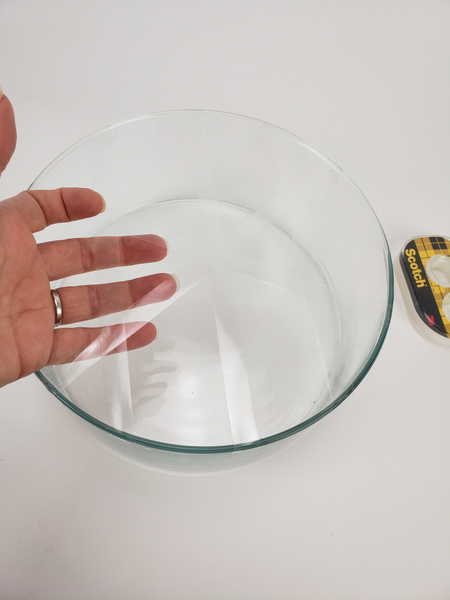 Tap a grid over your container.
This is one of my core techniques. You will also find more information about this technique in my book The Effortless Floral Craftsman Amazon Canada
Amazon.com
Amazon UK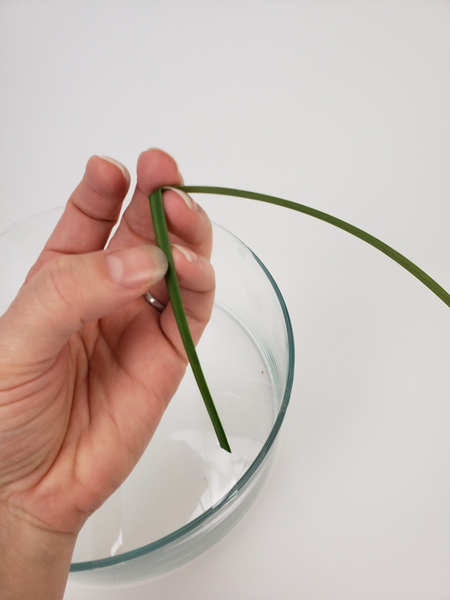 Carefully bend the grass without snapping it.
Again, you will find a lot of information about manipulating (bending, curling, weaving...) grasses in my book.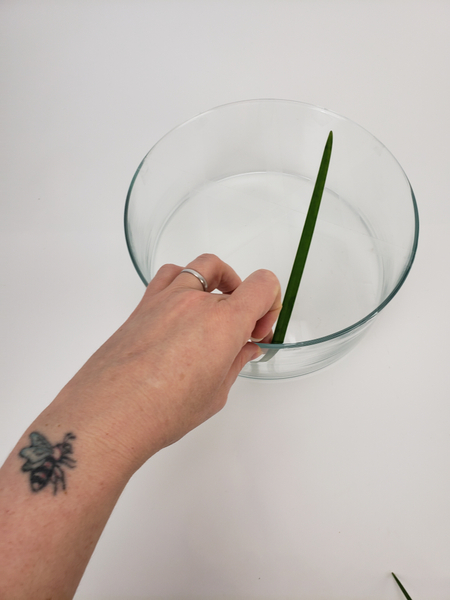 Place the bend so that it is in line with the edge of the container.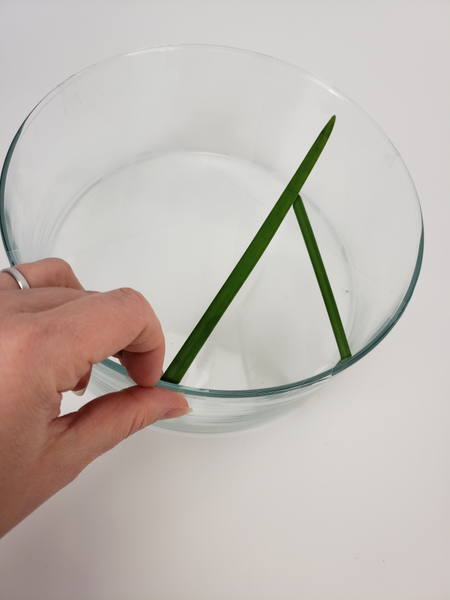 Add another blade of grass. Make sure it touches the side of the container with the bend at the height of the edge of the container.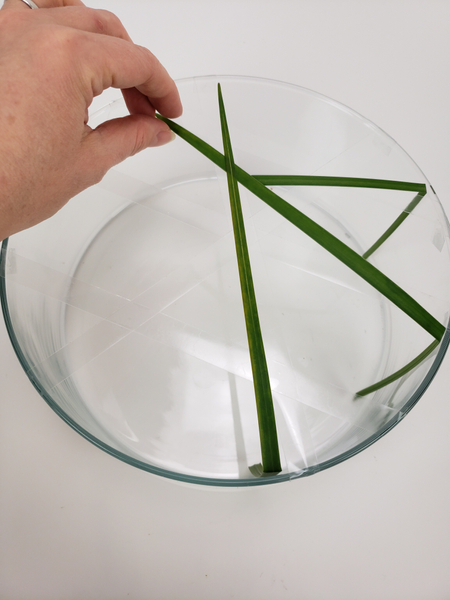 Keep adding blades of grass. Keep in mind where you want to add your flowers so that most the grass point in that direction.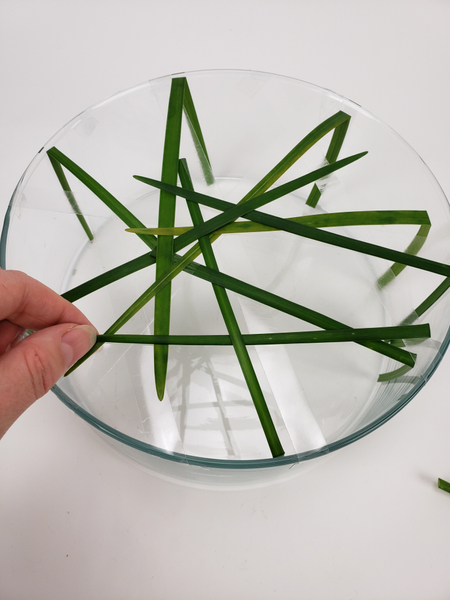 Weave some of the grass so that it created a visually interesting grid.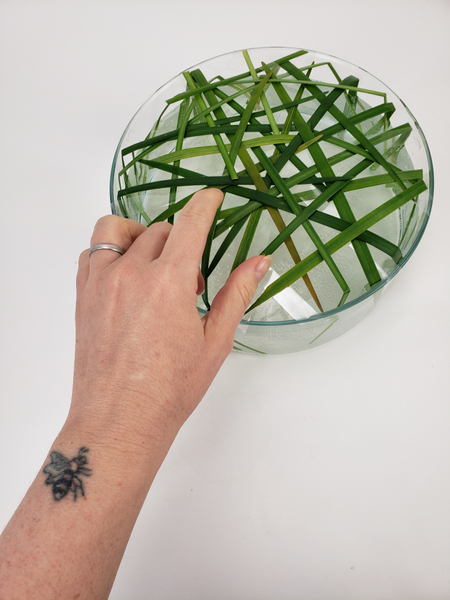 Move around the edge of the container and add grass to be visible from all sides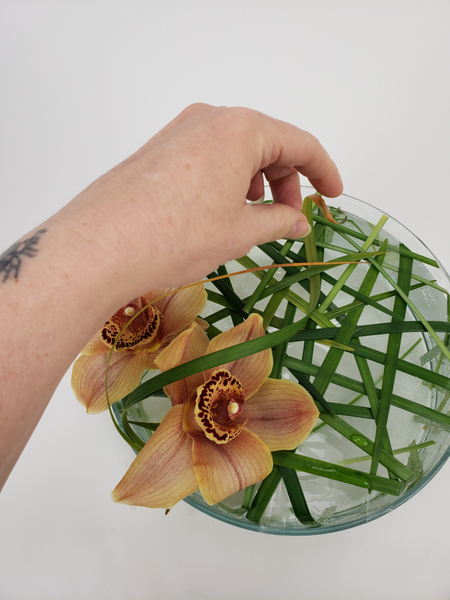 Add 3 mature grass curls to pick up on the the sun bleached colour of the orchids. (a bit of a nod to our friends on the other side of the world who is celebrating autumn right now). See the Design Tip below.
Design Tip: If you let plant material mature to create an effect in a design make sure that absolutely everything else you include are in peak condition so that your design looks intentional and deliberate.

See the Tutorial below for a way to curl grass. I have also found another fun way to curl grass in smaller more precise ringlets... it's in my book!
Sign up for my weekly newsletter
Every week I add a new design with related tutorials. Be sure to subscribe to receive an email notification with design inspiration.