My Creative Workbook
Christine de Beer - effortless floral craftsman
Single blade wrap armature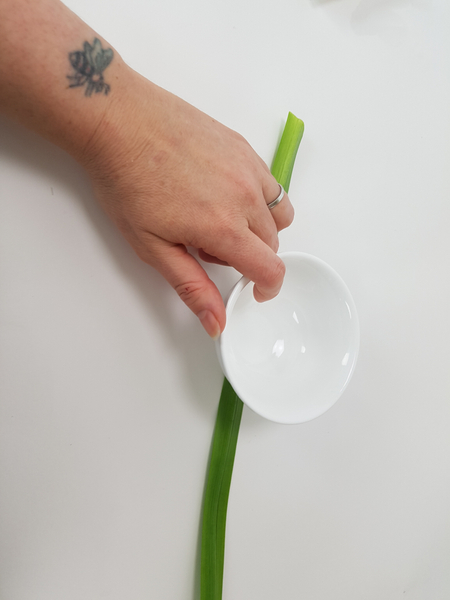 Measure a blade of grass or slender leaf. It should be long enough to easily wrap around the small bowl or container.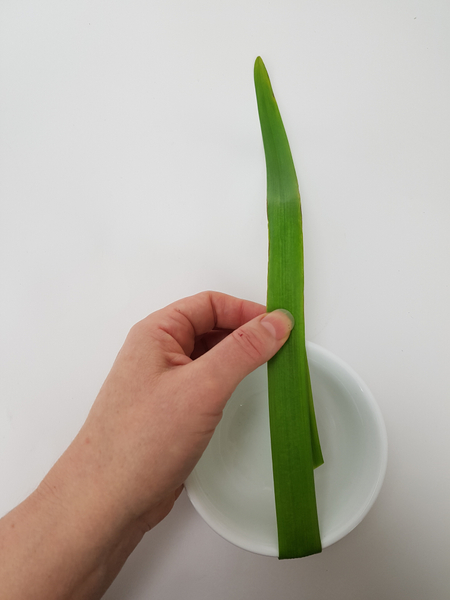 Wrap the blade of grass around the container.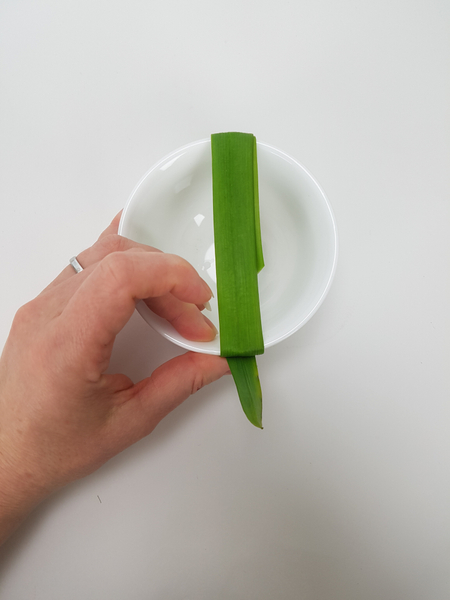 For my design I wanted a dramatic twist so I measured the blade of grass out so that it points upward. You can fold the end flat if you prefer. Secure the grass with a drop of glue or pin it with a sharp twig to keep it in place.
Line the containers up to display.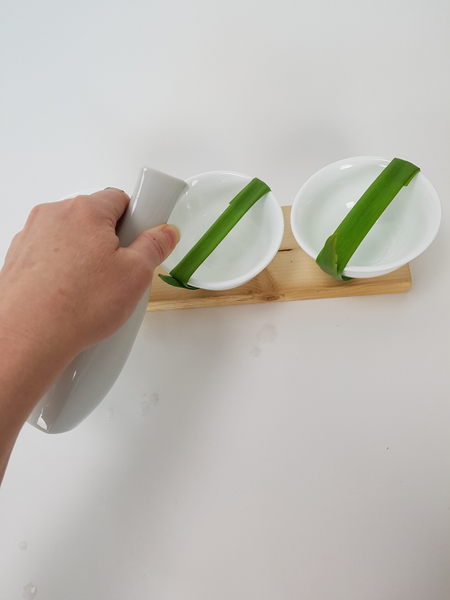 Fill the containers with water.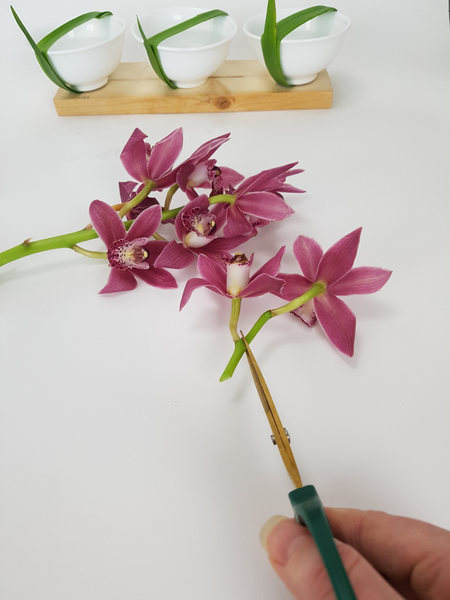 Snip the orchids from the stem. You will notice I leave a bit of the green stem to help the flower absorb water better.
You can find more information on how and where to snip flowers from stems in my book, the effortless floral craftsman. I also have a more detailed Tutorial in the links below.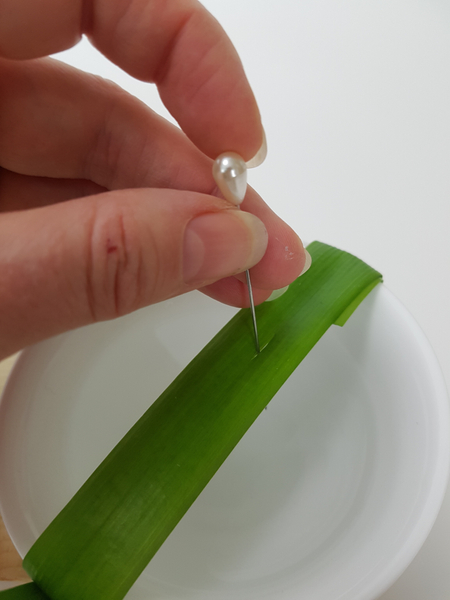 Make a tiny slit in the blade of grass with a pin...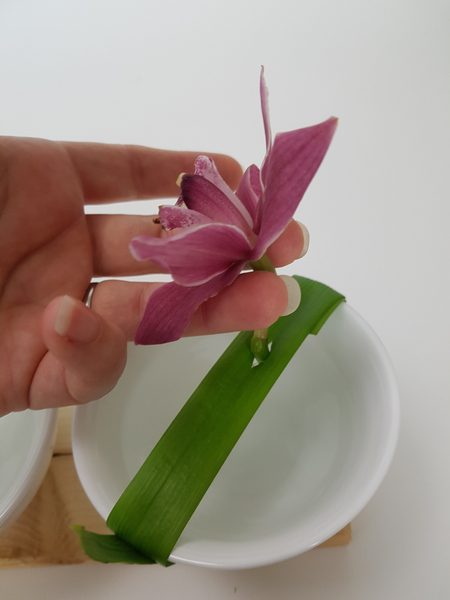 Slip the stem through the slit.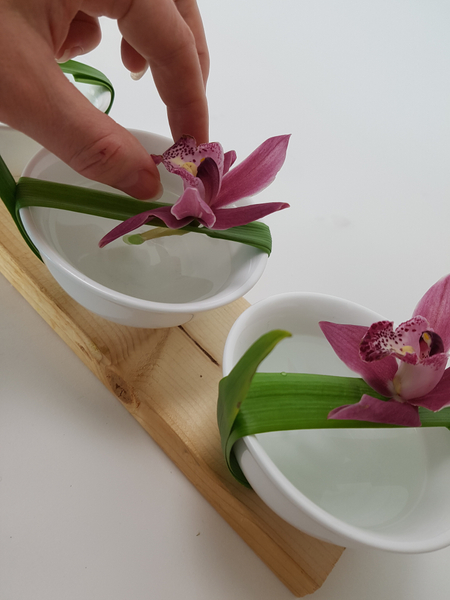 Adjust the position of the flowers.
Sign up for my weekly newsletter
Every week I add a new design with related tutorials. Be sure to subscribe to receive an email notification with design inspiration.