My Creative Workbook
Christine de Beer - effortless floral craftsman
Hana-Kubari is an Ikebana flower mechanic. Only natural materials such as pebbles, sticks and branches can be seen to support the flowers. Traditionally no twine, wire, nails, screws or any other man made materials are used.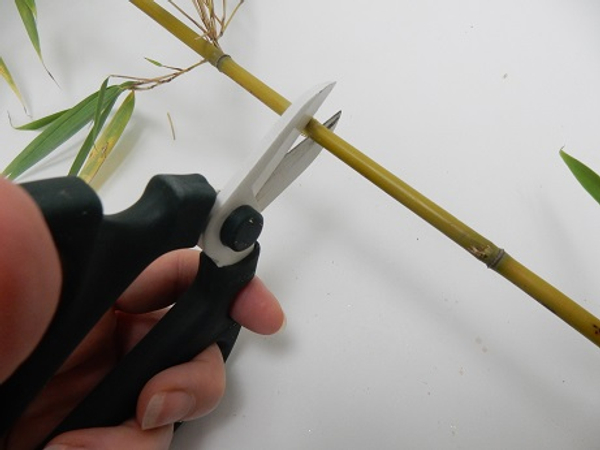 Cut three sections of fresh bamboo.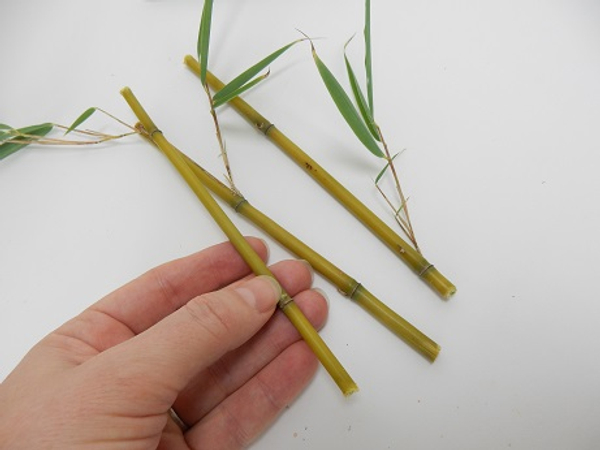 I wanted the bamboo stems to be the same in length. Cut the side branches to fall at different heights, for visual interest.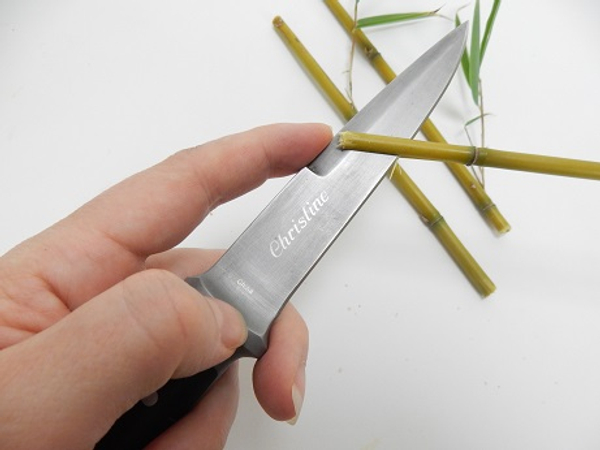 Carefully split the bamboo lengthwise. It is easier to split the bamboo in the inter-node rather than on the node.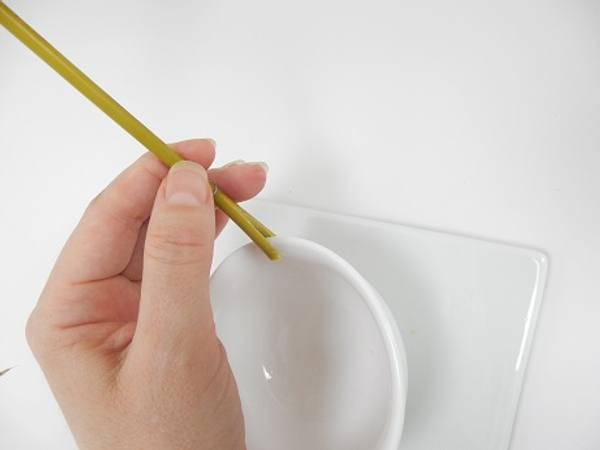 Slip the bamboo over the edge of the container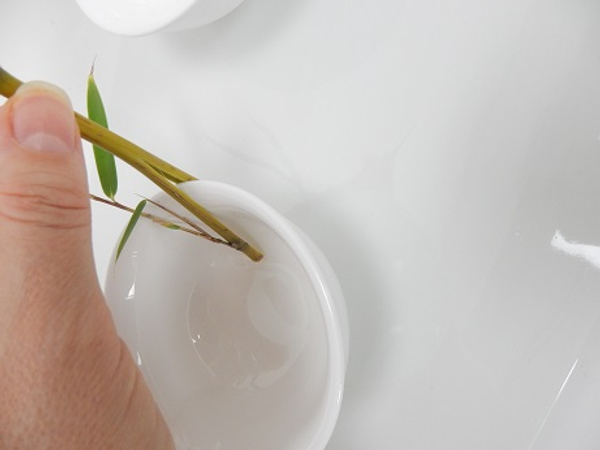 Gently push the bamboo down to split more. Be careful so that the entire stem doesn't split in two.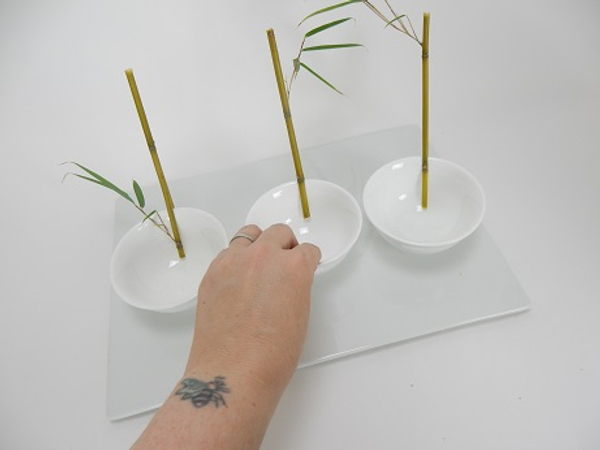 Place the containers on a display tray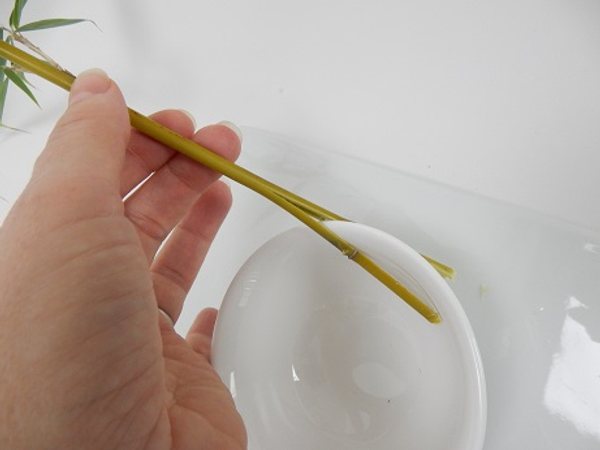 Tilt the bamboo stems to the side to create a gap for the flower stem
Fill the containers with water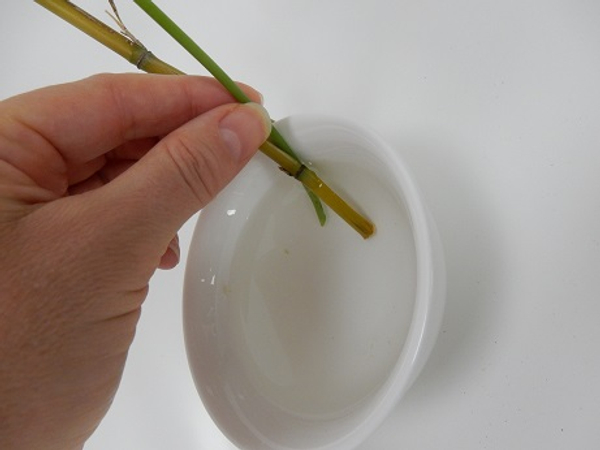 Slip in the stem to catch between the bamboo and the container. It should fit in snugly enough to stay in place but not pinched so that it forms a tourniquet and the flowering stem will not be able to take up water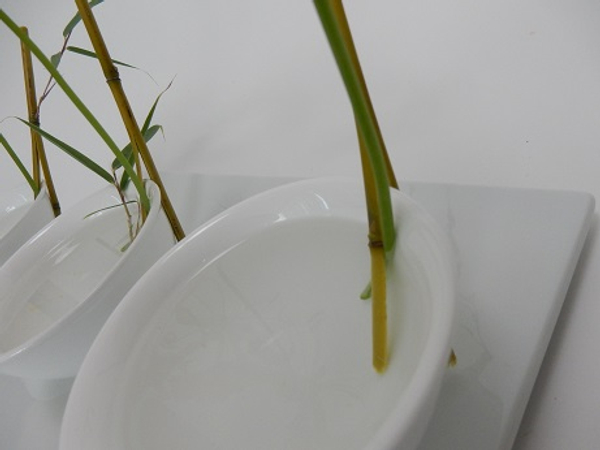 Set each stem in place so that it is covered in water
Sign up for my weekly newsletter
Every week I add a new design with related tutorials. Be sure to subscribe to receive an email notification with design inspiration.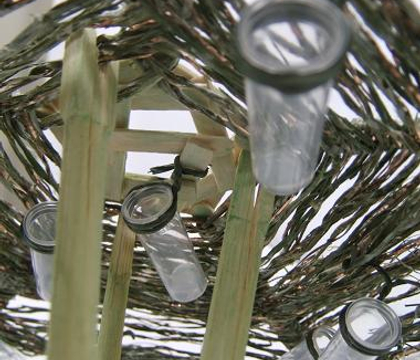 19 October 2011
Hana-Kubari chopsticks
Splitting the chopsticks or a wooden branch, such as a willow twig creates a natural (and glue-less!) clamp.