My Creative Workbook
Christine de Beer - effortless floral craftsman
Incise waxy Gardenia foliage to decorate the edge of a container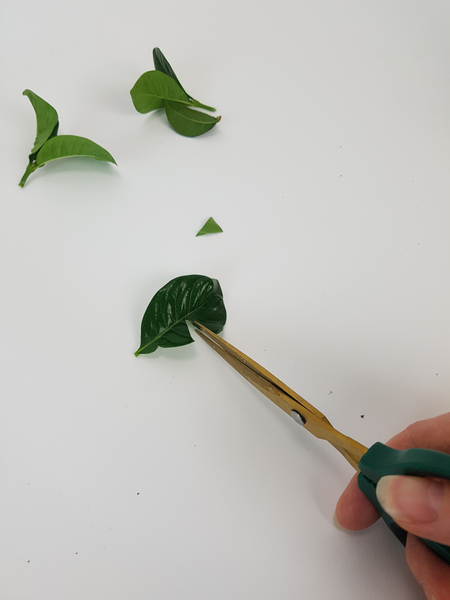 Cut a small wedge in the waxy foliage...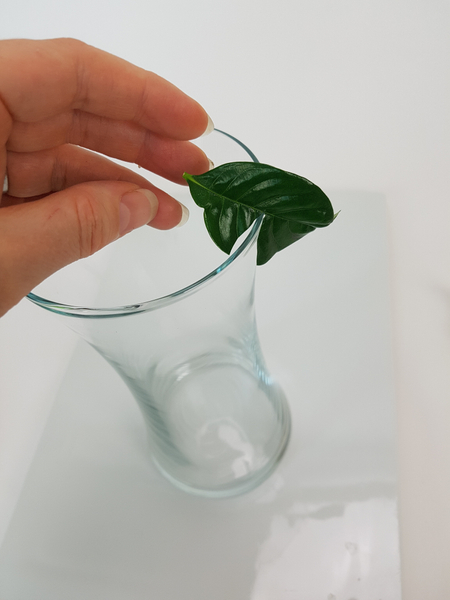 ... just big enough to slip over the edge of the slanted rim of the container.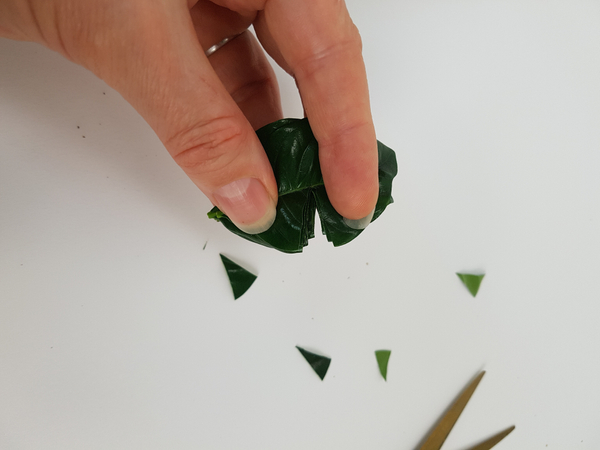 Make a stack of the foliage and cut them at the same time so that the wedge is similar in size.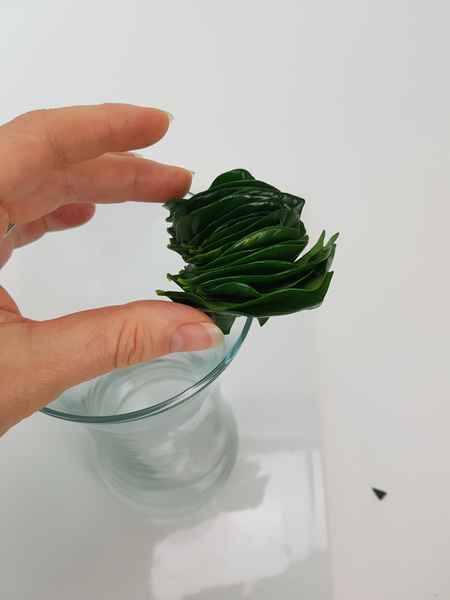 Add as many leaves as you require. If you want to suspend many flowers it might be better to add leaves all the way around for extra support.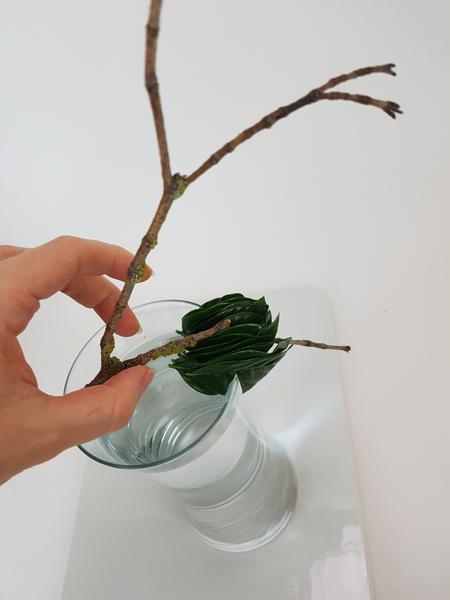 Place a pretty twig so that the foliage support it in an upright position.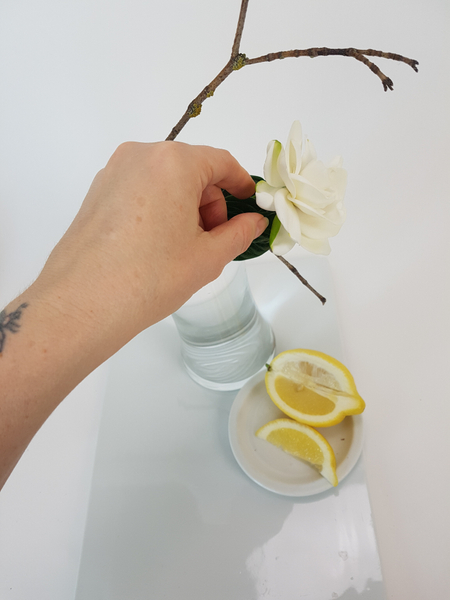 Gardenia flowers will start to get a creamy hue as they are exposed to air. Try to avoid touching it, by handling the stem not the flower. Wet your hands and touch your fingers to lemon while handling the gardenia flower because the petals react to the acids and oils on your fingers.
You can also spray the flowers with lemon water (90% water 10% lemon) to slow down the yellowing.
Sign up for my weekly newsletter
Every week I add a new design with related tutorials. Be sure to subscribe to receive an email notification with design inspiration.