My Creative Workbook
Christine de Beer - effortless floral craftsman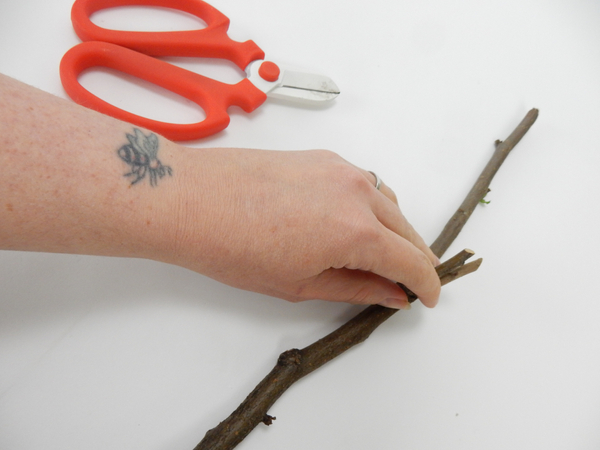 Cut a twig to the length you require. Cut away any side branches. This twig has an interesting double side branch, I left that so that the flower stem can rest between the twigs
See the Tutorial below for detailed instructions on how to easily cut a thicker twig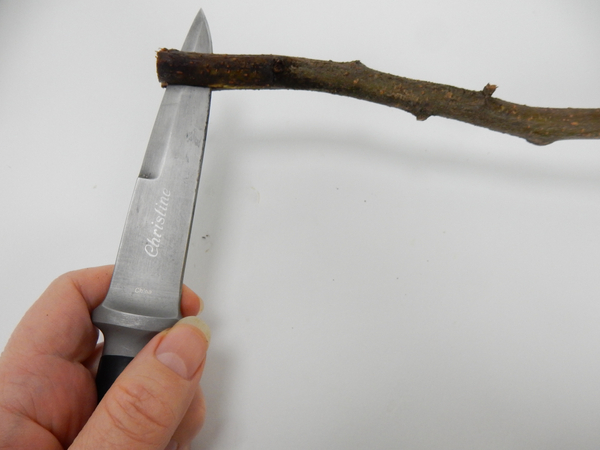 Split the twig at the thicker bottom end with a sharp knife right through the middle of the stem.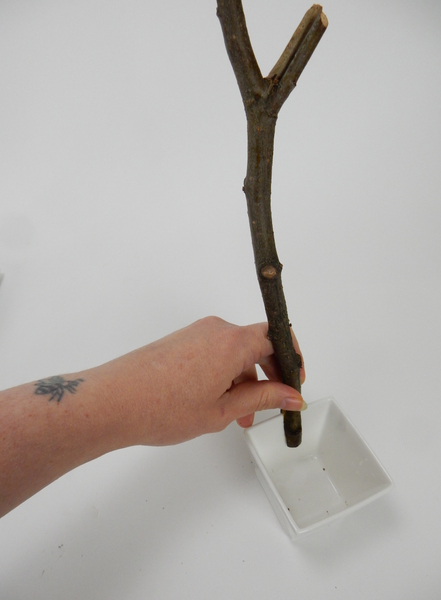 Slip the twig over the edge of your container so that it stands upright
Fill the container with water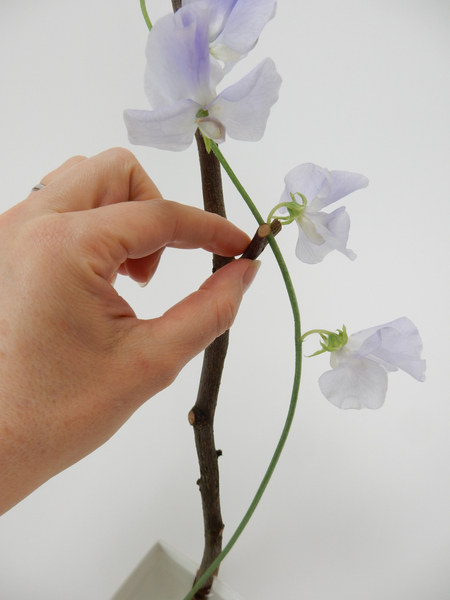 Let the stem rest against the twig or nestle in a fork in a side branch
Sign up for my weekly newsletter
Every week I add a new design with related tutorials. Be sure to subscribe to receive an email notification with design inspiration.