My Creative Workbook
Christine de Beer - effortless floral craftsman
Just Right! Floral Art demonstration: Just Right!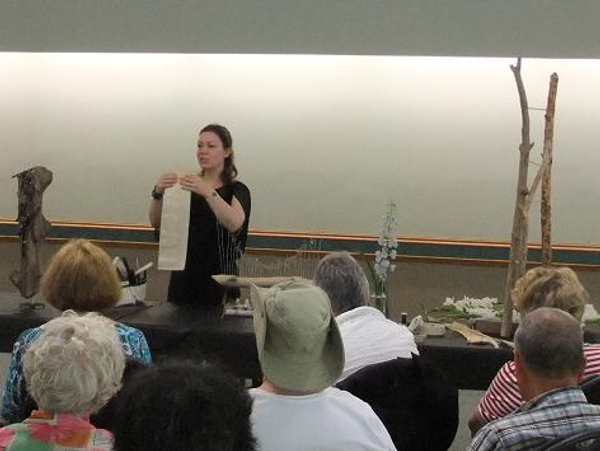 My four designs explored the Goldilocks Principle and how designers can use it to keep their enthusiasm for their floral art work alive.
When we are designing, it is possible to be influenced by extremes.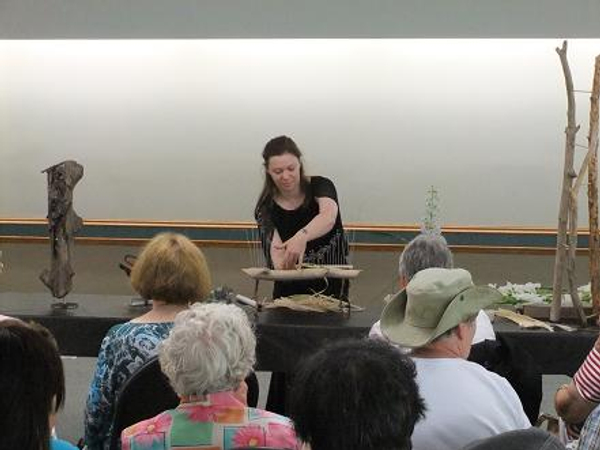 On the one hand, if your work becomes predictable and you remain in your comfort zone you will become bored with your designs,or if you work in the opposite extreme and your work is always too hard to do you will become frustrated and give up.
What you want is to find your own Just right!

Design 3: Just Right!
This is our "bed" design. It is a comfortable fit with just the right scale of difficulty woven in.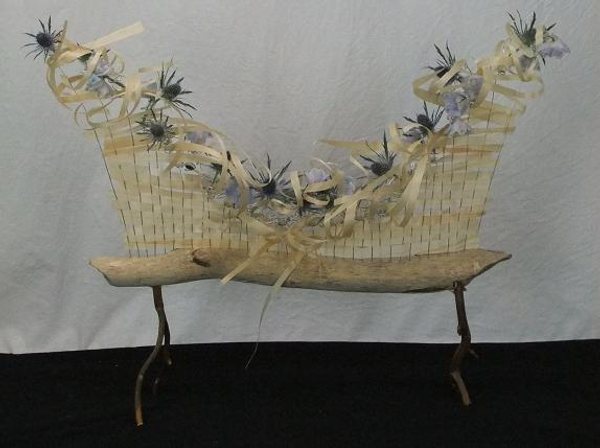 Find your pace where you challenge yourself just enough to keep growing,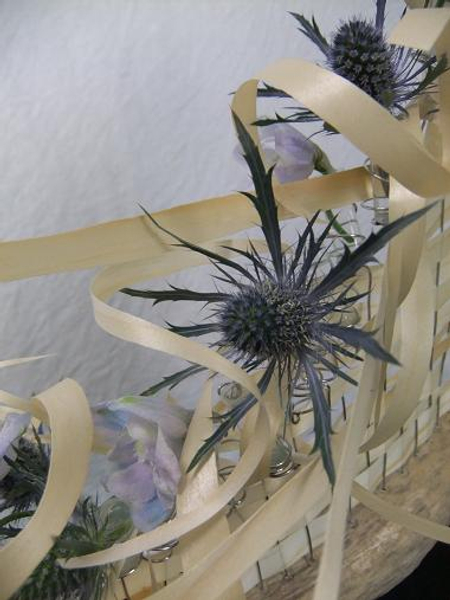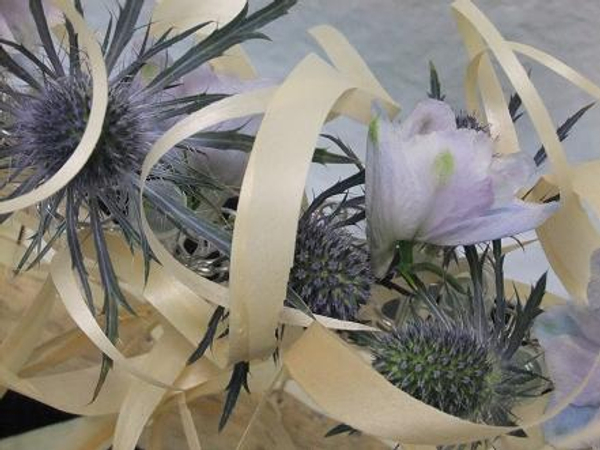 and keep your work alive.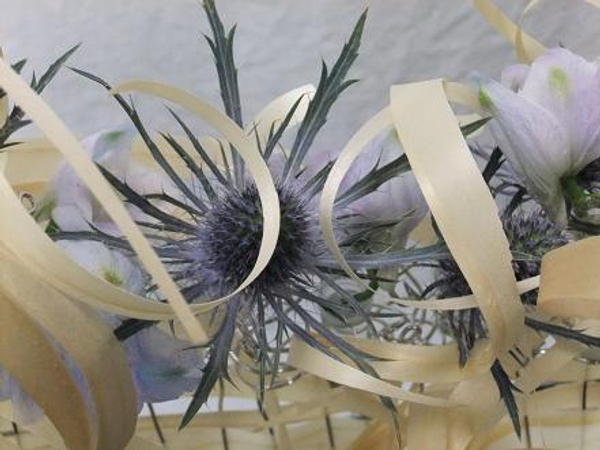 Loosing track of time is a sign that you have found "just right."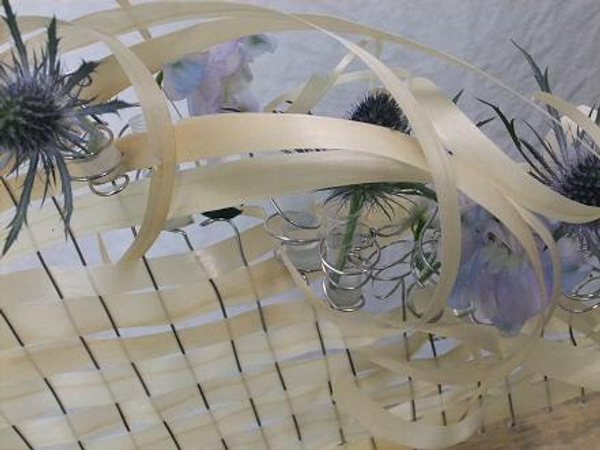 The Kyogi paper is woven through wire spikes to create an opened crescent shape and metallic blue Sea holly and single Delphinium flowers are cushioned in a bed of Kyogi paper curls.
Sign up for my weekly newsletter
Every week I add a new design with related tutorials. Be sure to subscribe to receive an email notification with design inspiration.