My Creative Workbook
Christine de Beer - effortless floral craftsman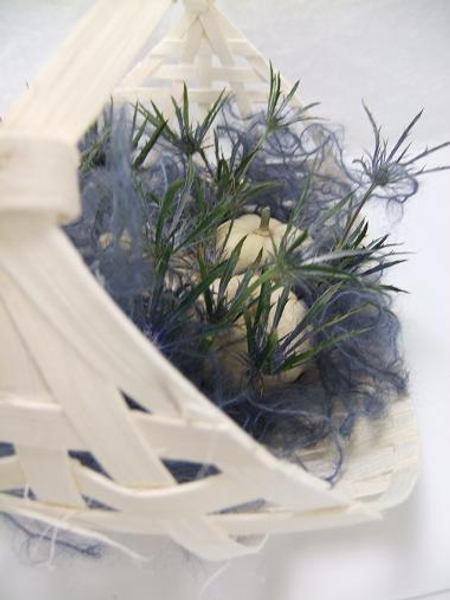 Eryngium
Detail of my Frightis Botrytis! design done
Origin
Siberia through to the Southern parts and all the way to Central Europe
Varieties
Due to its popularity as a cut flower, the genus Erynguim has more than 200 species ranging from the very spiky "Blue bell" to the large "Super Nova"
Colors
Metalic blue, silver and grey
Vase life
Up to two weeks
Uses
I love how edgy the flowers look especially when combined with metal or wire. Traditionally used as a "filler flower" but lately it has become popular and has even been seen as a focus in bridal designs and body flowers.
Conditioning
Sea holly prefers cooler temperatures. Condition overnight in deep cold water
Sign up for my weekly newsletter
Every week I add a new design with related tutorials. Be sure to subscribe to receive an email notification with design inspiration.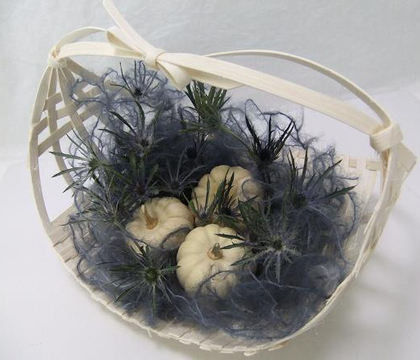 30 October 2012
Frightis Botrytis!
Weave a Midelino cane coil harvest basket to display ghost pumpkins and frightful woolly "botrytis" in. Have a fun Halloween everyone!