My Creative Workbook
Christine de Beer - effortless floral craftsman
Create a break in a willow twig to support a flower stem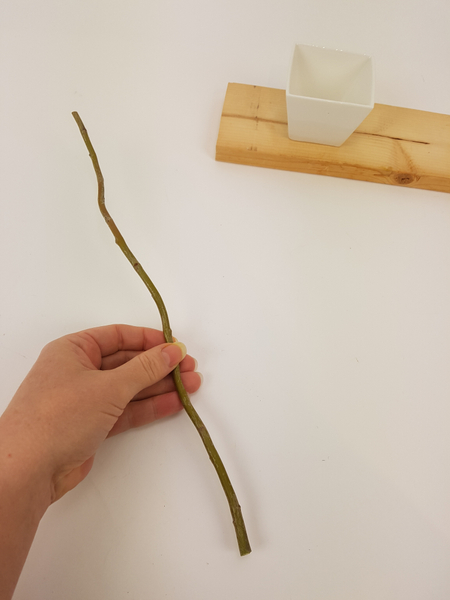 Cut a fresh willow twig...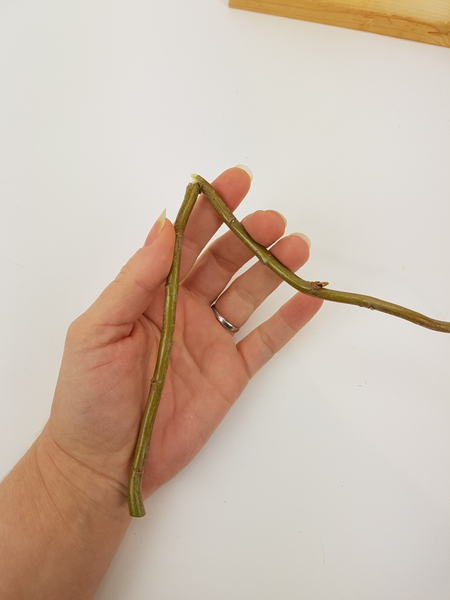 Bend the twig at a sharp angle.
See the Tutorial below for more detailed instructions on how to manipulate twigs.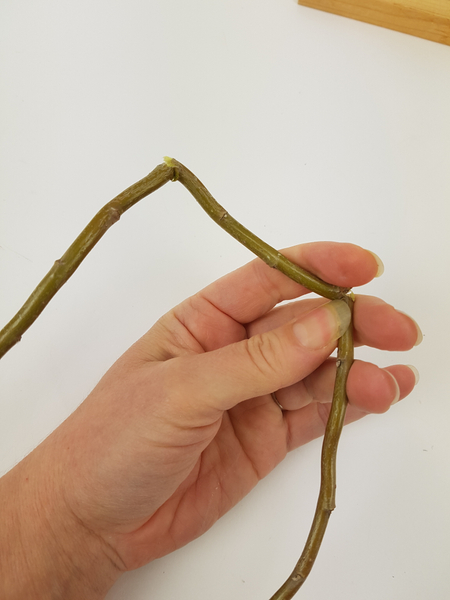 Break the twig again, about the width of your container away from the first break.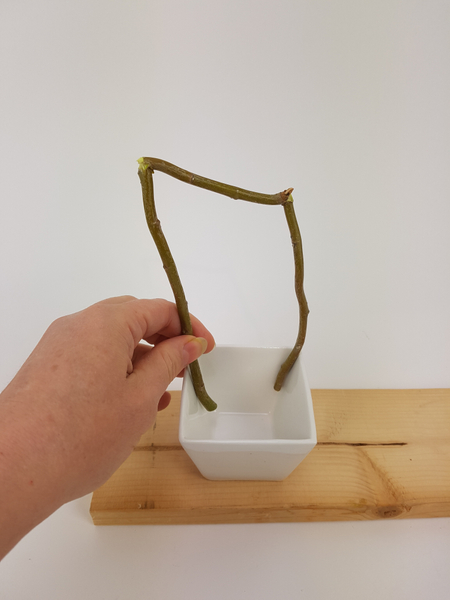 Measure the twig to fit down the sides of a small container. You can either let the twig kick against the side... or...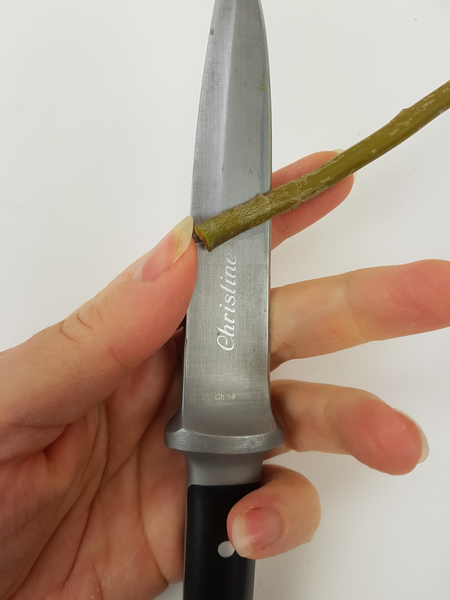 Cut into the twig at both ends...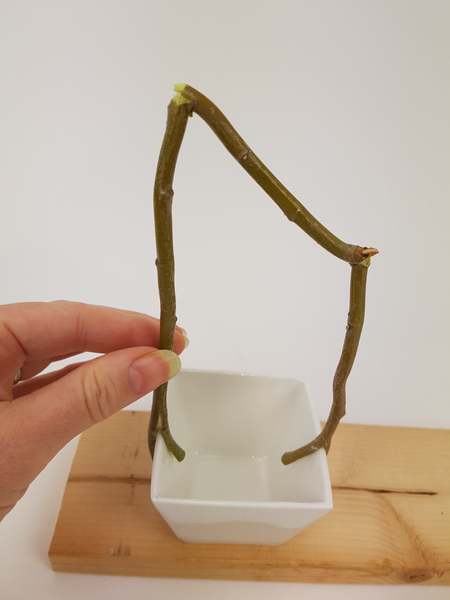 Fit the twig over the edges so that it pinches the sides of the container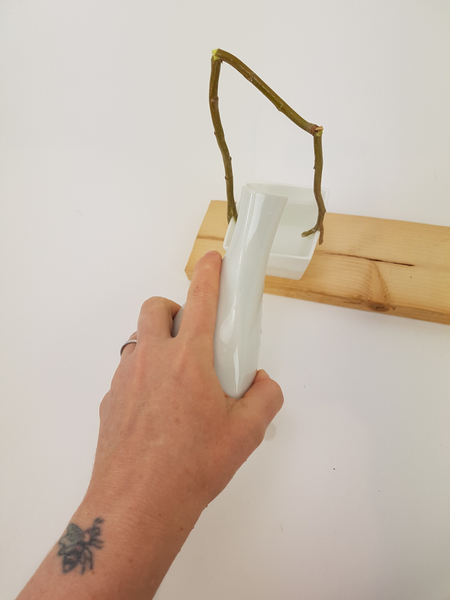 Fill the container with water.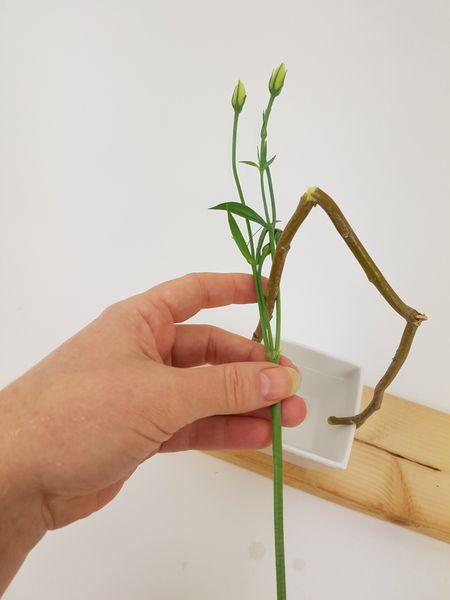 Slip the Lisianthus buds through the twig...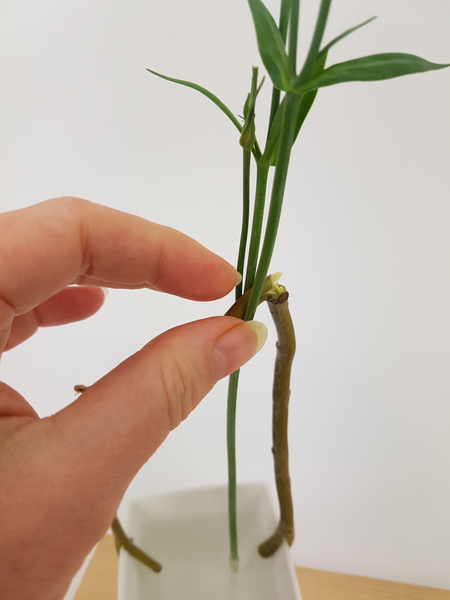 To stand upright in the container.
Sign up for my weekly newsletter
Every week I add a new design with related tutorials. Be sure to subscribe to receive an email notification with design inspiration.