My Creative Workbook
Christine de Beer - effortless floral craftsman
Well Rooted Sprouting Willow Weave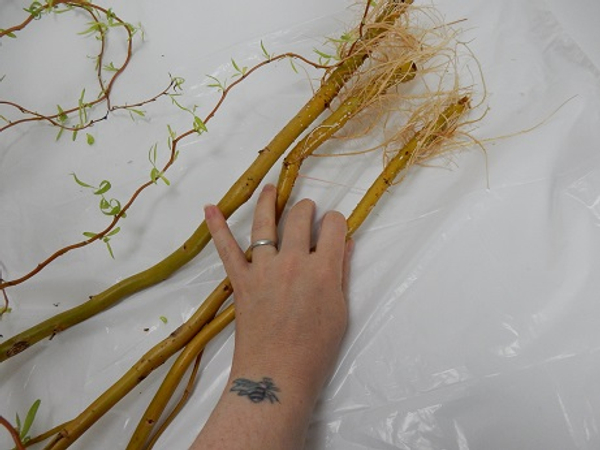 Place willow stems in deep water so that the roots develop. Choose a few stems that are fairly straight.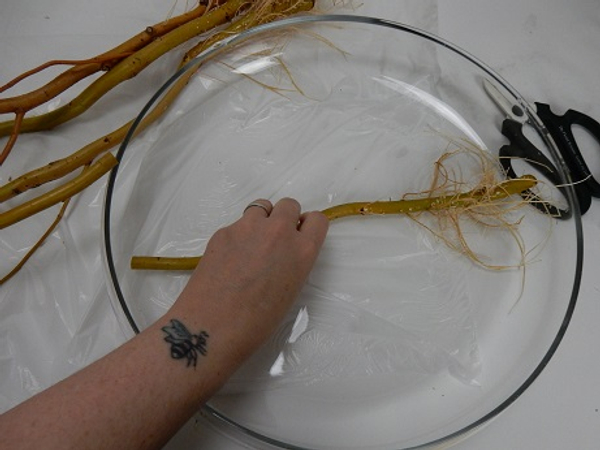 Measure and cut the willow stems to fit in a shallow glass container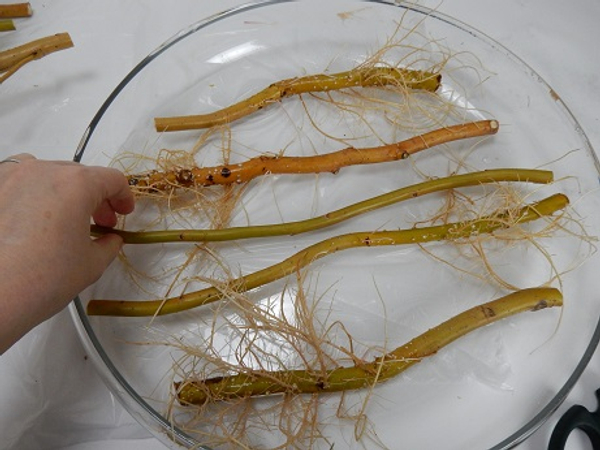 Place five stems in the container. Alternate the side with the roots to distribute.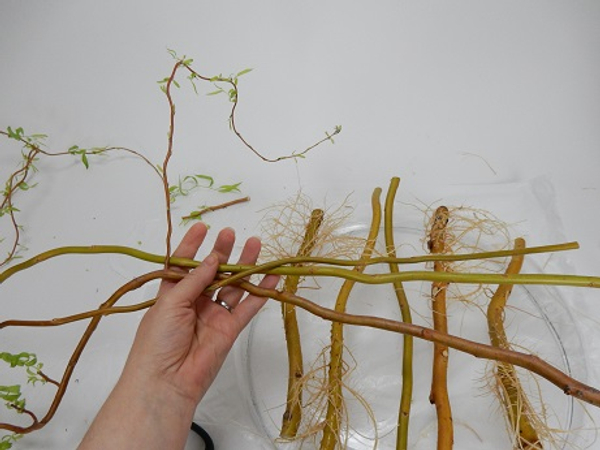 Choose three more stems that are thinner (and more flexible) with well developed new growth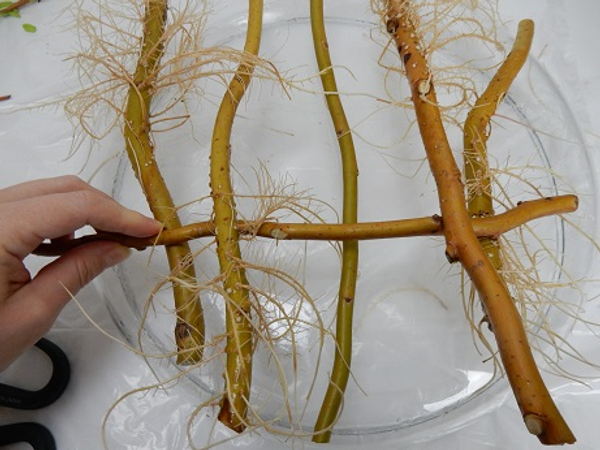 Weave the stem through the rooted stems
For more details on weaving follow the Tutorial below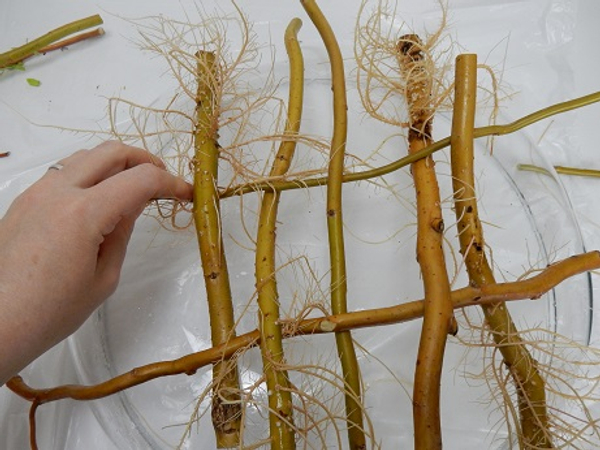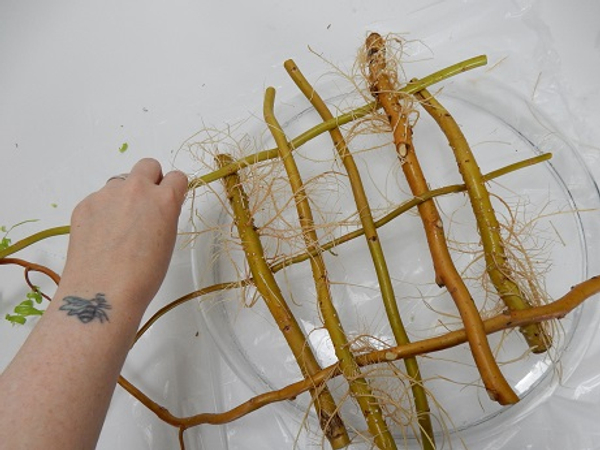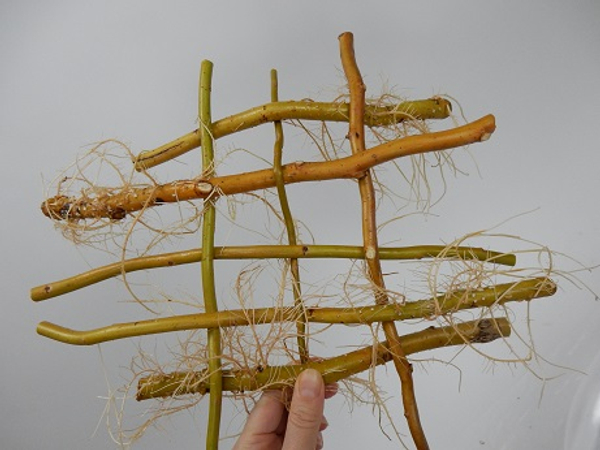 Carefully wiggle the stems closer together in such a way that you do not damage the roots but create a strong weave that will not loosen up when you start to manipulate the longer stems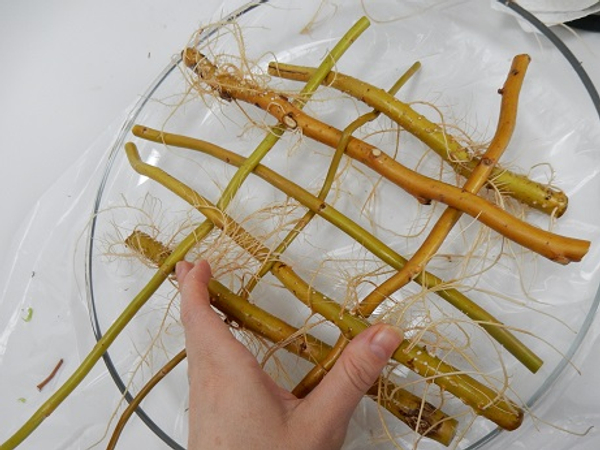 Make sure the rooted weave fits tightly in the container. It should be securely kicking against the sides of the vase but not so tightly that it breaks the glass.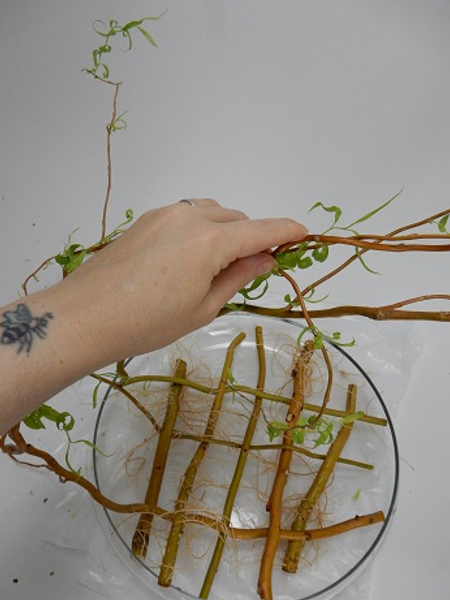 Start to manipulate the branches.
For a more detailed Tutorial on manipulating stems look at my links below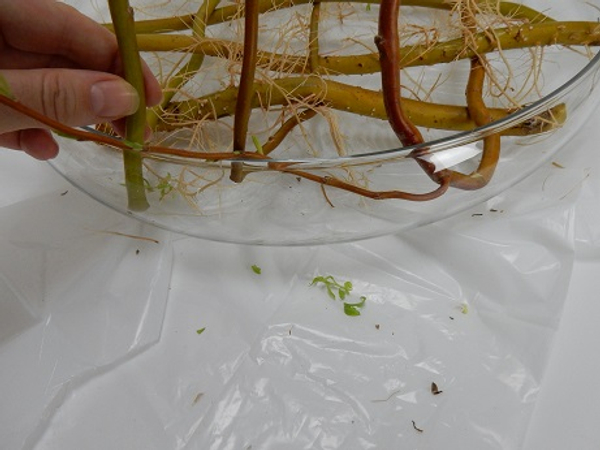 First bend the willow branches at a very sharp angle to point straight up. Go slow so that you do not break the branch. The branch need to still be able to take up water to keep the new growth well hydrated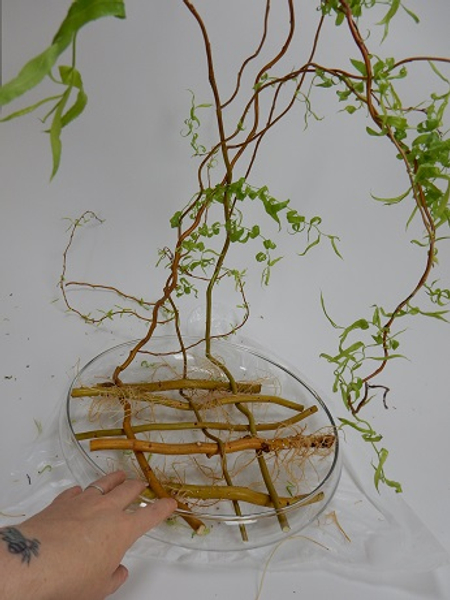 Then slowly manipulate each branch to flop over to the front of the container without breaking the twigs or damaging the fragile new growth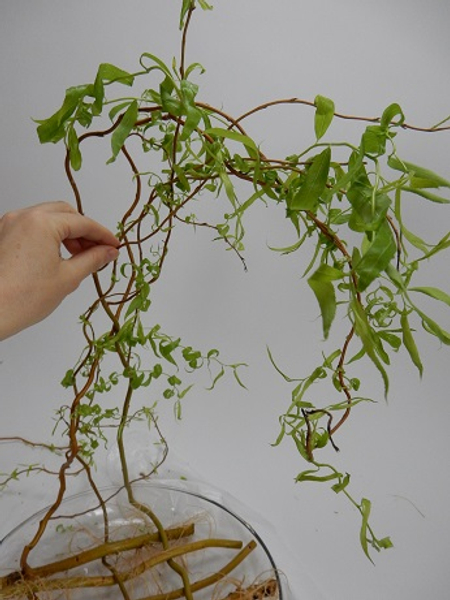 Overlap some of the twigs
New growth is very difficult to successfully condition and if you went through all the trouble to develop the roots and grow the new growth make sure to detail the design to show that to its best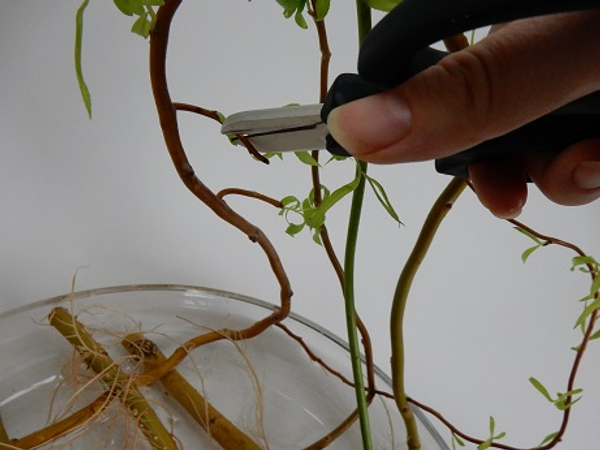 Cut away any dead twigs so that the design looks perfect. This is especially important if you use new growth in your design because dead twigs or wilted leaves can give the impression that the plant material was not adequately conditioned or that the design is already dying
See the Tutorial below on how to condition new growth and how to detail plant material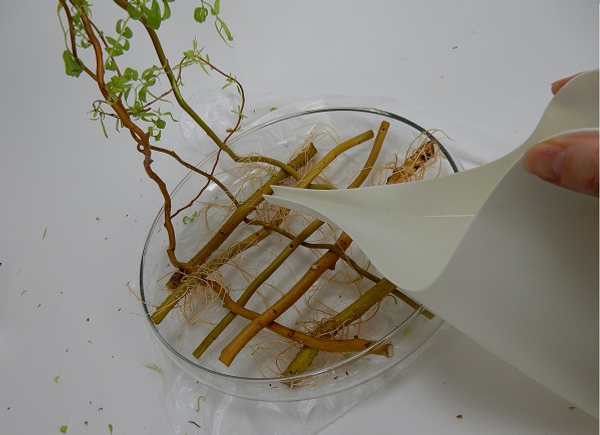 Fill the container with water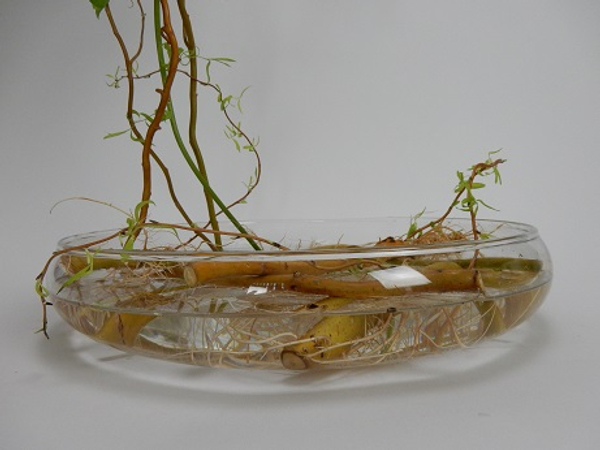 Make sure that each stem has access to the water so that it remains hydrated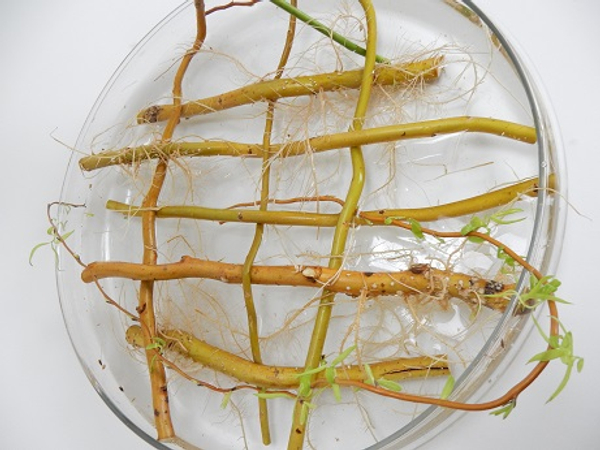 Scoop out any loose roots or foliage that dropped down in the water
Sign up for my weekly newsletter
Every week I add a new design with related tutorials. Be sure to subscribe to receive an email notification with design inspiration.