My Creative Workbook
Christine de Beer - effortless floral craftsman
Baby's Breath Wave Cascade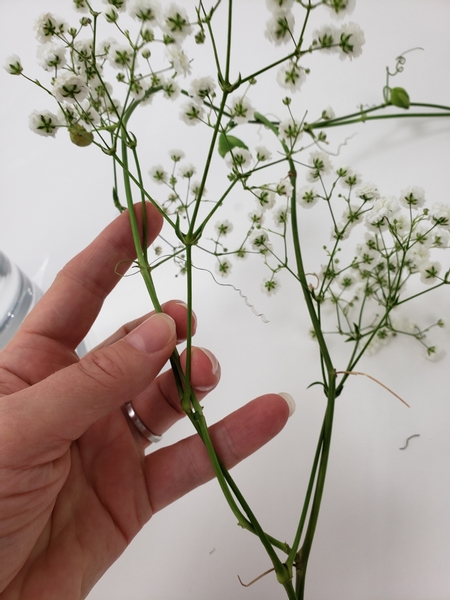 Groom a gyp stem to have a neat "v". Choose a vine that has almost the same split to combine with the gyp. Weave the vine through half of the gyp. Keep this end of your design light and airy. It will be the point of the cascade. Groom away flowers if needed.
This vine guides the shape of the flowers and also give the design its curve.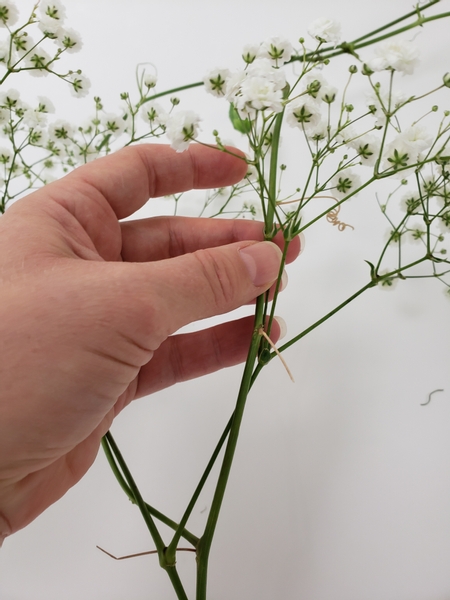 Weave a second vine through the flowers to create "V"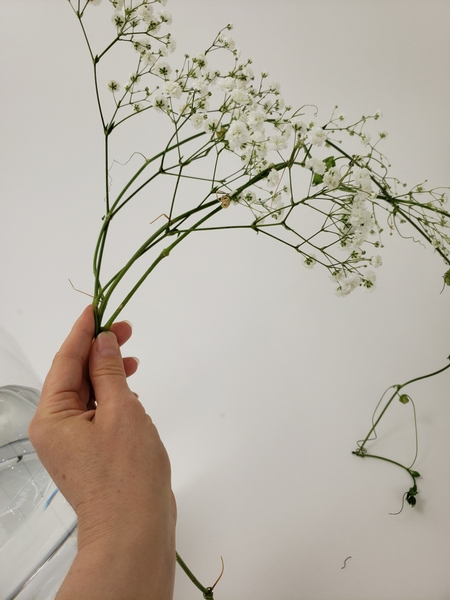 Add in another gyp stem above these two to follow the natural curve.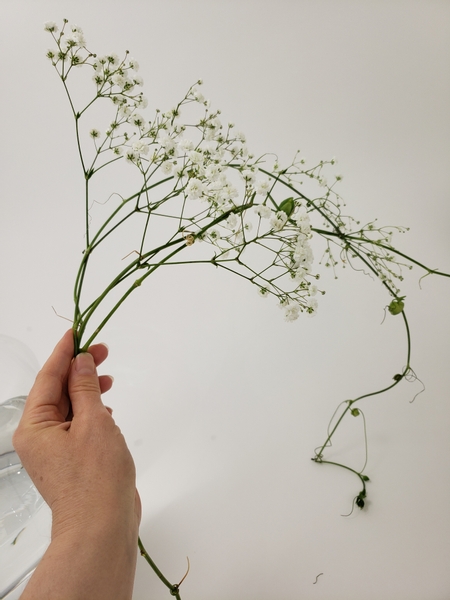 Make sure to fluff out the flowers so that you show off the light, fluffy quality of the flowers- almost like sea spray for our wave.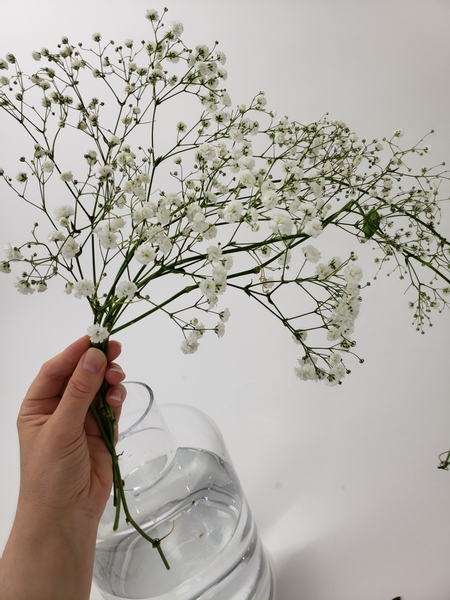 Add in another stem above that to start adding bulk to the curve.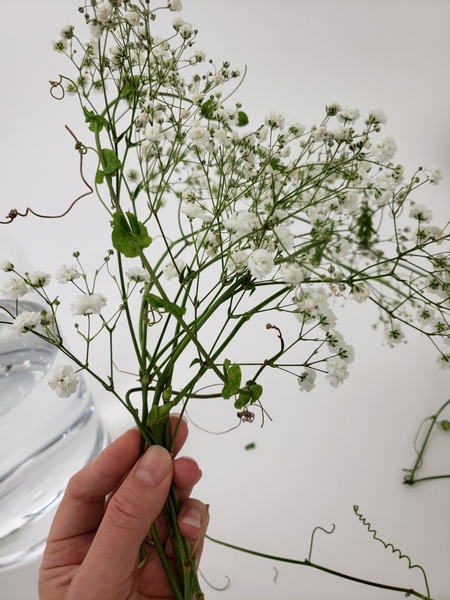 Add in more vines to help guide the cascade shape.
Easy-peasy up to now. Here is your opportunity to add a bit of craftmanship to elevate your design. I did not want a lot of bulky stems distracting from my cascade. But to keep the stems minimal needs a bit of effort. If you want to level up I have a tip for you. I discuss it in our email this week (with a hint for beginners to make it easy to practice) in greater detail. Make sure you are signed up. The button is below the post. Or you can just insert the cascade into a vase and... done. But it really makes a difference to pay a bit more attention to the smaller details.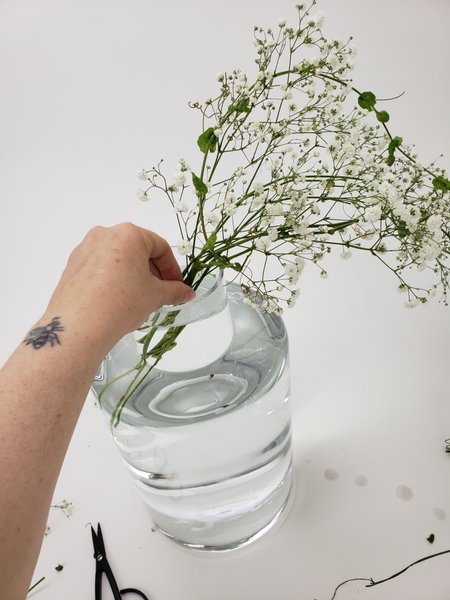 Place the stem bundle at an angle in the container.
See the three longer stems? That is what I am talking about in our email.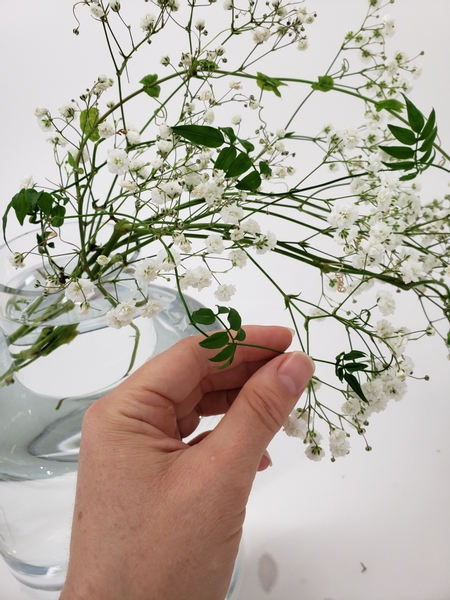 Weave in more vines to further tame the cascade shape.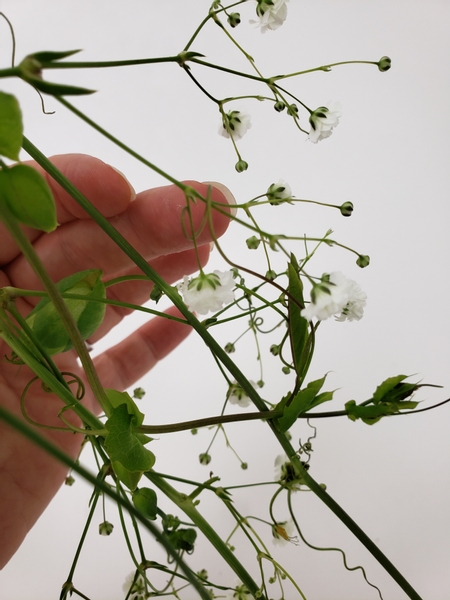 Manipulate the flowers to follow the curve using the vines as a guide...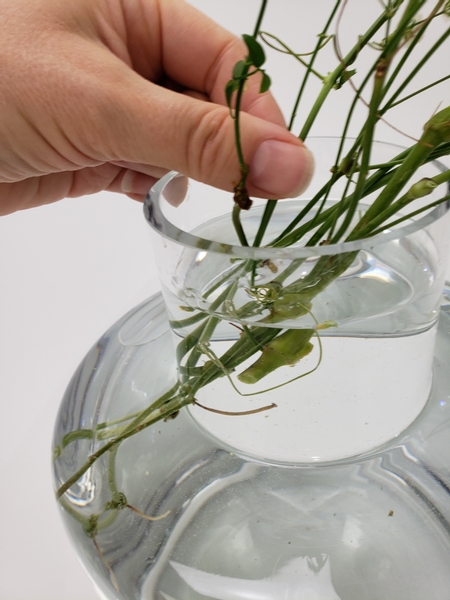 Add in flowers to fill in any gaps using the stems to keep them in place as I explained in the email.
ps: Book readers don't you think page 392 would be fun with a design like this... I can imagine it for a beach theme for instance...
Sign up for my weekly newsletter
Every week I add a new design with related tutorials. Be sure to subscribe to receive an email notification with design inspiration.