My Creative Workbook
Christine de Beer - effortless floral craftsman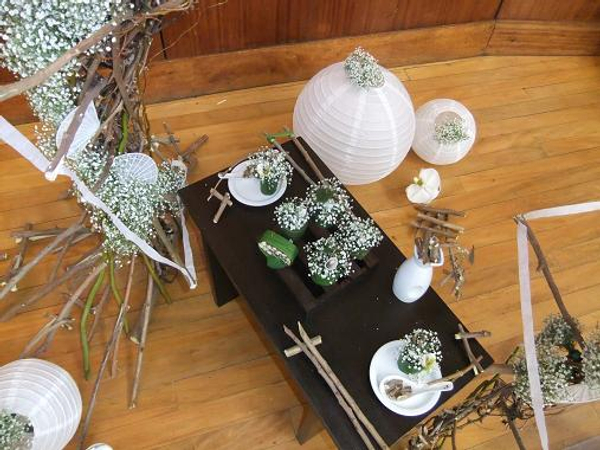 Gypsophila
I used mainly Gypsophila and twigs to create my fantasy Intimate dinner for two competition design.
Common name
Baby's breath, soap wort, Gyp, Gypsophila
Origin
Europe, Asia, North Africa
Varieties
Over 100 species grown both for the cut flower market and as ornamental plant
Vase life
Seven to ten days with proper care. Dries well
Scent
slight floral fragrance
Uses
Traditionally Gypsophila was only used as a filler plant giving it a reputation for being over used and rather a cliche. Contemporary designers are now designing with large amounts of these tiny flowers to create light and cloud-like designs. The roots are also valued in the culinary world and it is used to make desserts Turkey.
Conditioning
Plants prefer full sun and well drained soil. Condition the cut flowers in warm water. To encourage the buds to open cover the flowers with a polyethylene sheet to raise the moisture level or place in a humid warm environment such as a bathroom.
Sign up for my weekly newsletter
Every week I add a new design with related tutorials. Be sure to subscribe to receive an email notification with design inspiration.