My Creative Workbook
Christine de Beer - effortless floral craftsman
My article and the do-it-yourself wedding design projects in the autumn issue of
DIY Weddings Magazine

While planning a wedding, most couples will have inspiration and pin boards full of ideas they absolutely love. It is often overwhelming, even paralyzing to choose which ones to keep, and which ideas to let go. Decisions are even harder when choosing between seemingly conflicting designs. They are all beautiful, just different. If that is not confusing enough, you also want to personalize your wedding to be uniquely you!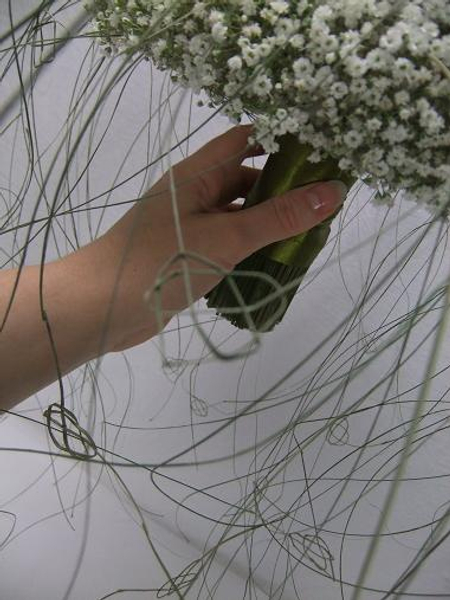 Take heart, there is a way.
Stand back. No, even further. You will notice the designs do have something in common. They have you in common. You are the golden thread that ties the contrasting design ideas. Now look closer, which part of each design attracts you, and to which part of you, does it speak to? The colours? The shapes?

Spend time with each idea and the outcome will form a unit and can be scaled to fit your budget, because you will know exactly which parts inspire you.

This process is personal, no-one can do it for you, but let me show you how I combined and personalized some of the prominent DIY wedding design trends currently seen on inspiration boards:

Design trend 1: Knots and curls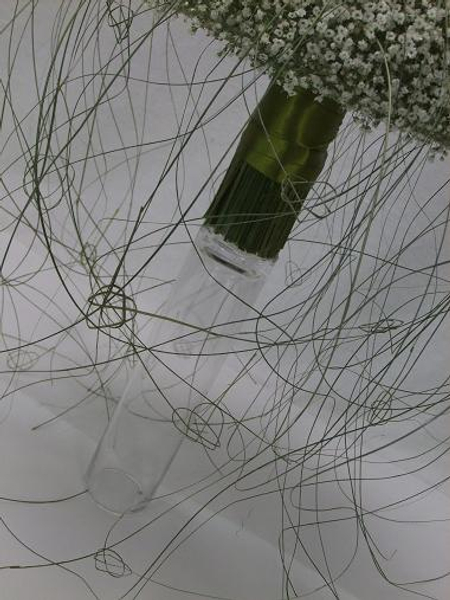 Flower design inspiration does not only come from flowers, look wider and you will find inspiration in unexpected places. I like the twist of wedding hairstyle elements: braiding knots and loose flowing curls. You can see these design elements in both of my designs.
Design trend 2: Puffs of Gypsophilla and the Tight Round Posy

We are still seeing mass designs created with baby's breath. It is popular because it is relatively easy to work with and really budget friendly.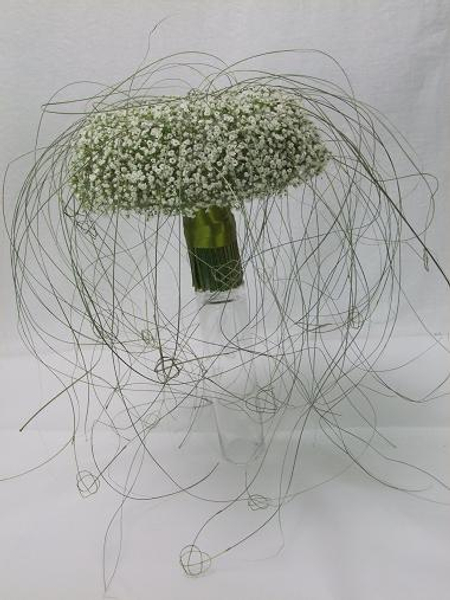 What I love about Gypsophilla designs, is the airy and cloud like softness it creates.
At the same time I like the tradition and comfort of a posy.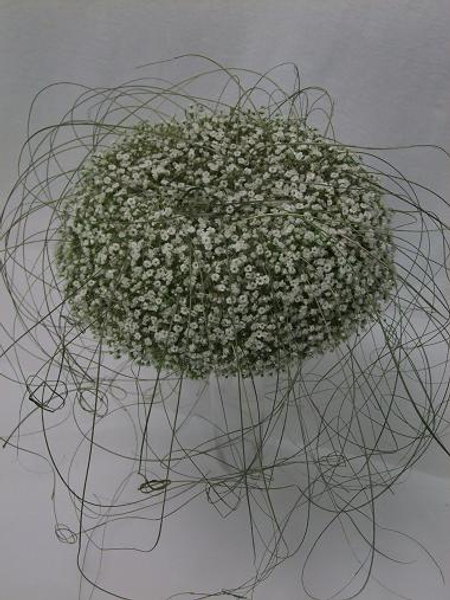 My feathery Gypsophilla design has the shape of a beautiful posy but also has a unique and contemporary feel.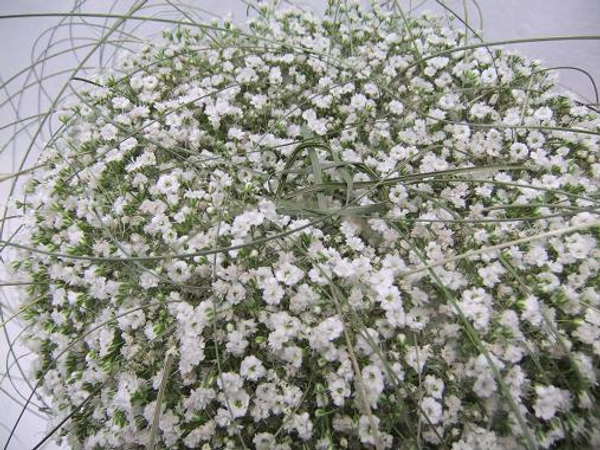 To add a touch of romance to the gyp posy, I arranged strands of grass to sweep down and over the design with long loose curls and braiding heart knots.
Revisit your inspiration and pin boards to see which parts of you will be the golden thread that tie the ideas together.

Next week I will show you Design trend 3: Romantic Roses and a Twilight forest centerpiece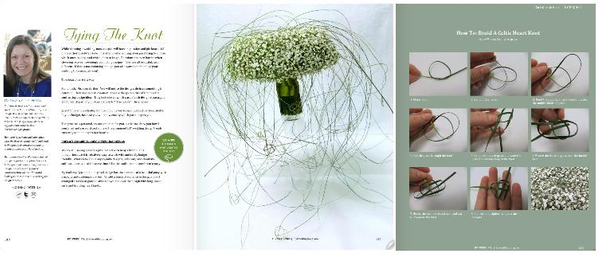 Thank you DIY Wedding Magazine for inviting me to be part of your beautiful autumn issue
Sign up for my weekly newsletter
Every week I add a new design with related tutorials. Be sure to subscribe to receive an email notification with design inspiration.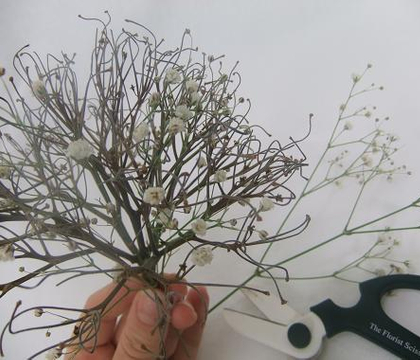 9 November 2011
Gypsophila snowball posy
A Posy made of Gypsophila flowers can look flat. I use a dried Hydrangea or Agapanthus flower head as a flower frog to puff it out