My Creative Workbook
Christine de Beer - effortless floral craftsman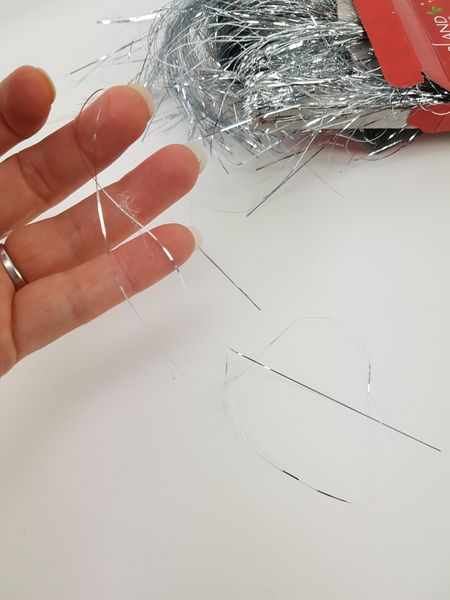 Pull a single strand from the tinsel package.
Design note: This is one of the times where the least expensive tinsel is the best. You might just discover a few strands in the packet that are slightly thicker. Use both thin and thicker strands to add visual interest.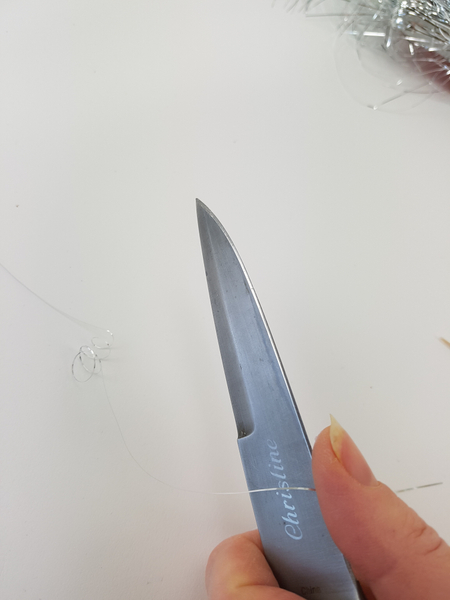 Gently rest the pad of your thumb on the blade and pull the tinsel over a blade to curl.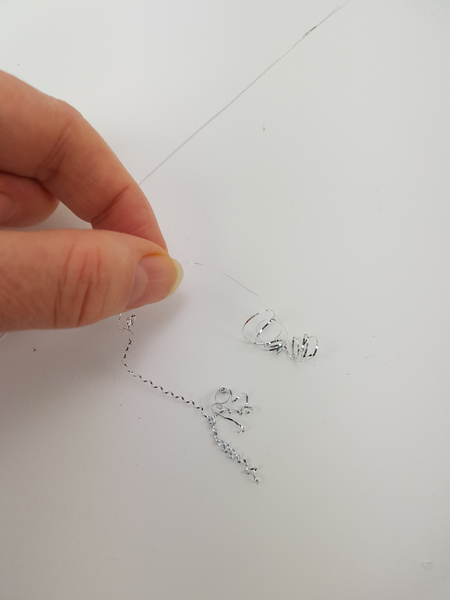 If you press down more on the blade you get a tight curl and less pressure results in a looser curl.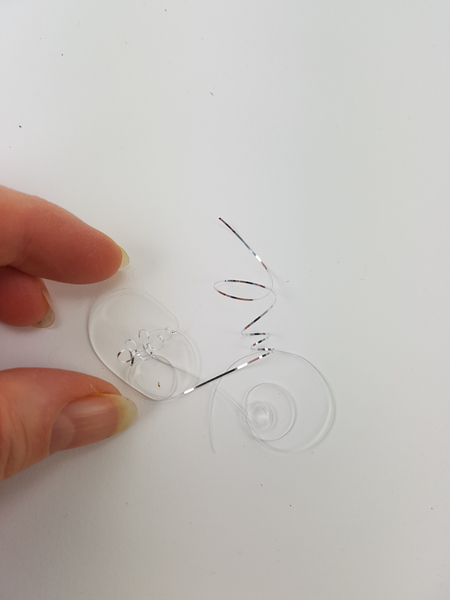 Or mimic tendrils by curling the tinsel in sections.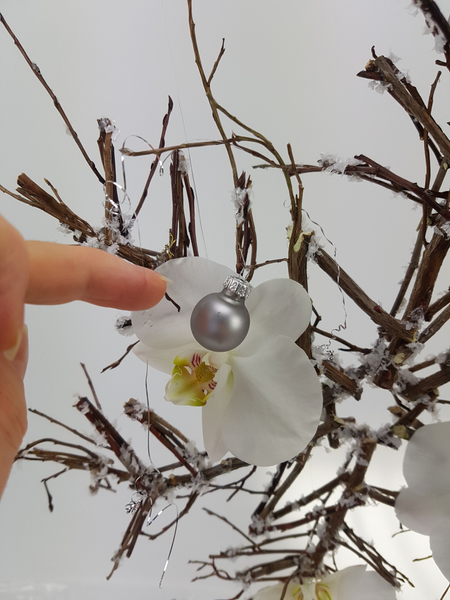 Drape the tinsel over the design and secure with glue in places.
Sign up for my weekly newsletter
Every week I add a new design with related tutorials. Be sure to subscribe to receive an email notification with design inspiration.