My Creative Workbook
Christine de Beer - effortless floral craftsman
Creating contrasts in shallow containers with pebbles and water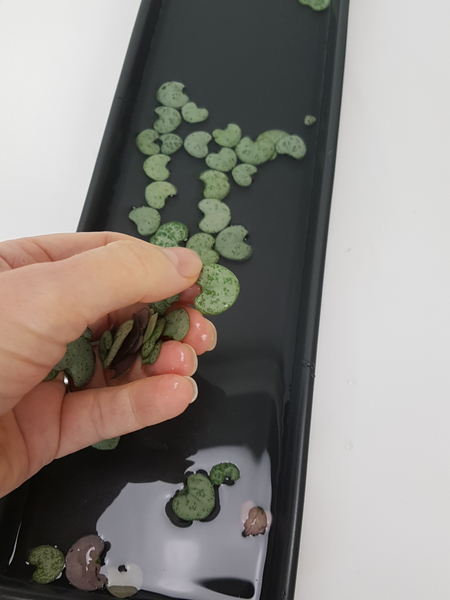 Fill a shallow container with water and float a few rosary vine leaves on the water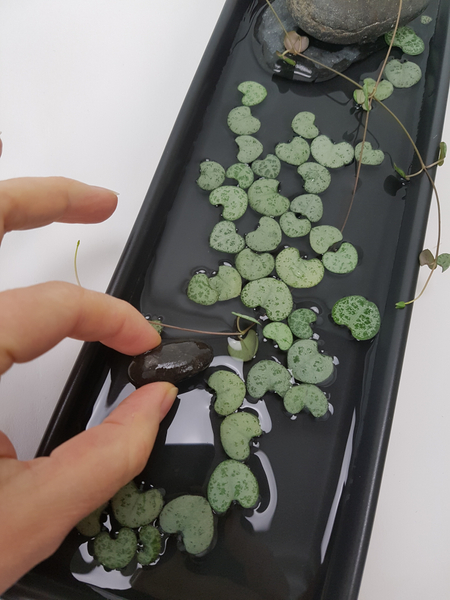 Place a few smooth river pebbles in the container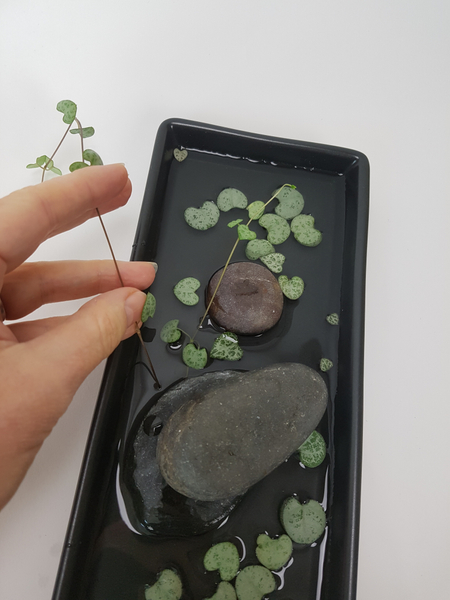 Anchor the rosary vines by slipping them under the pebble. Make sure it is just anchored and not squished.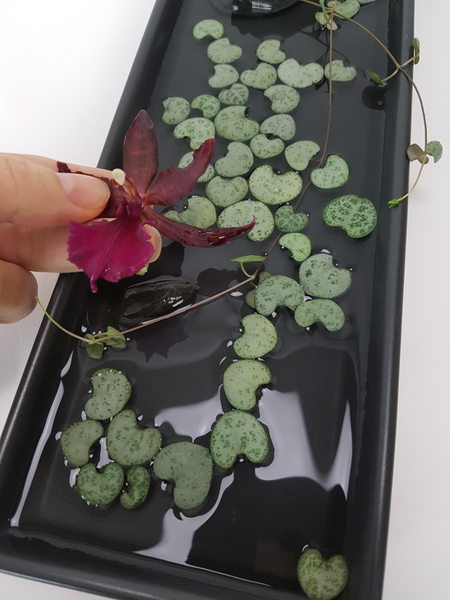 Place the oncidium orchids to be anchored by the rock. I used two ways: the first is to hook the lip of the orchid over the small pebble so that it is kept in place and looks like it is leaning over the pebble. The second way is the slip the curve of the orchid stem slightly under the pebble so that the weight of the pebble keeps the stem in place without constricting it..
Sign up for my weekly newsletter
Every week I add a new design with related tutorials. Be sure to subscribe to receive an email notification with design inspiration.