My Creative Workbook
Christine de Beer - effortless floral craftsman
Create a tighter fit with pebbles so that you can wedge a twig securely into a vase
It all started with my twig being just too small to wedge into the glass vase tight enough to keep my orchid stem in place...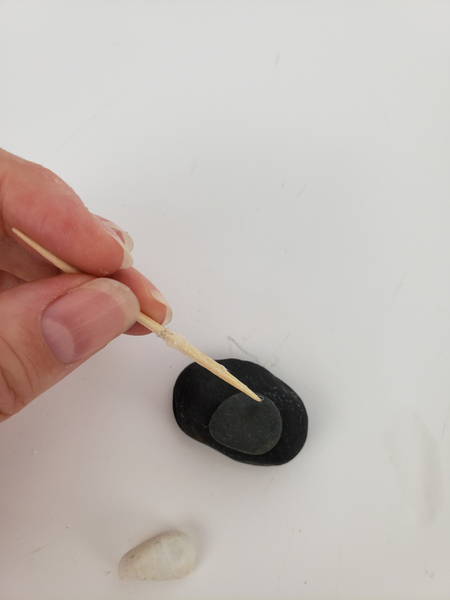 Give your pebbles just a bit of support by placing the tiniest drop of glue between each before stacking them into the vase.
I use a bamboo skewer as an applicator when I design with floral glue because I prefer to control not only the amount of glue but also the placement. I just find it's easier to control than straight out of the tube. For more information page to page 28 in my book.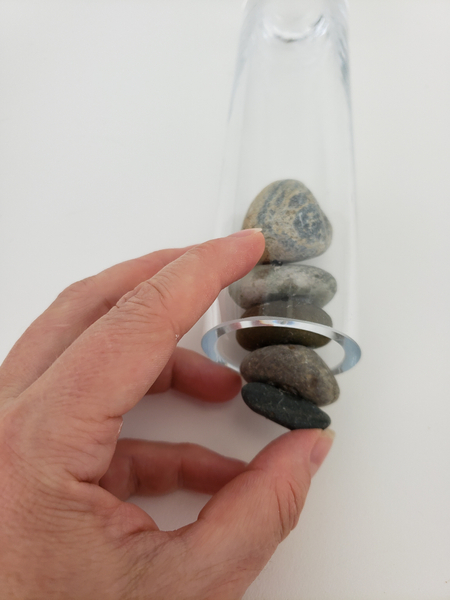 Keep the vase on its side and push each pebble in with the next...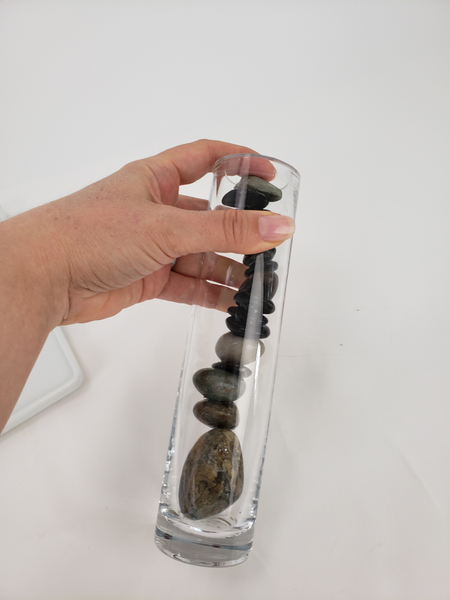 Carefully stack the pebbles all the way to the top.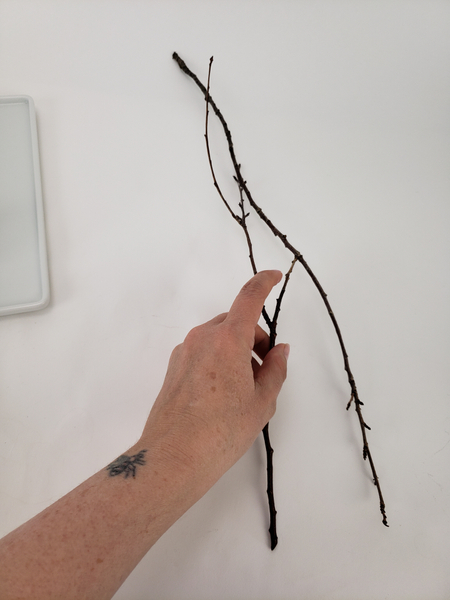 Choose a twig with a flexible fork in it (to go into the vase) and another twig to cross over the first for visual interest.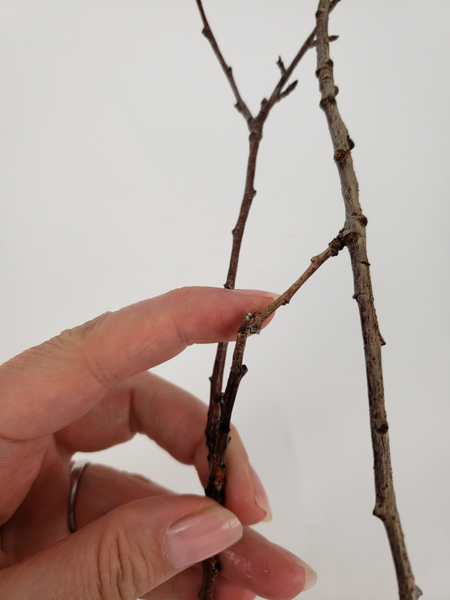 Attach the two twigs with a tiny drop of floral glue
Oh yes... I did this for a reason- it is my bonus tip this week in my notification email. Make sure you are subscribed to my once-a-week-only-newsletter email. The sign up is below this post.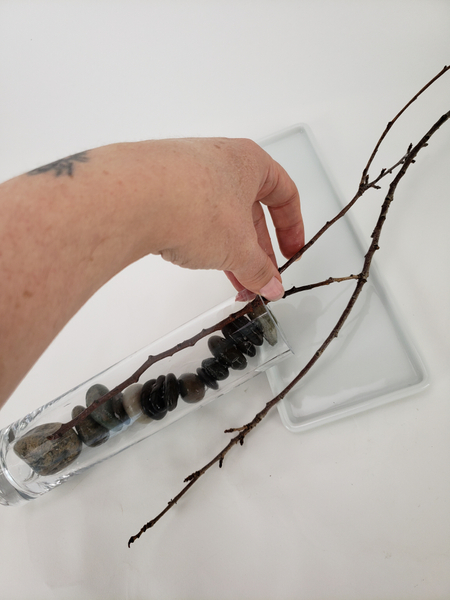 Slip the twig into the vase. Make sure the fork in the twig wedges between the pebble stack and the glass vase to keep everything in place.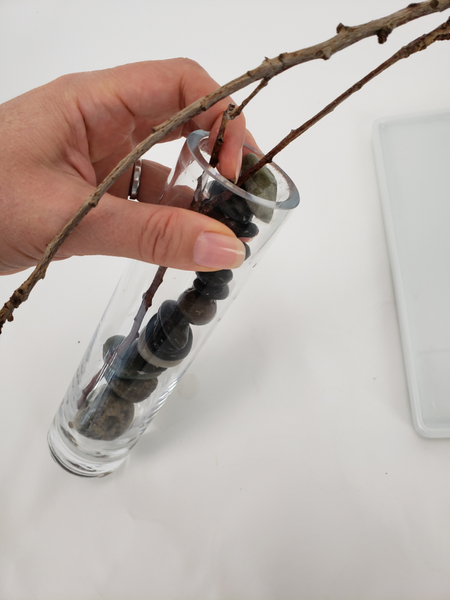 Carefully set the vase upright...
Design note: in case you are wondering why my pebbles are wet... it's because my first try toppled over at this point. Hence the tiny bit of glue tip. It needs just that little bit of help to remain upright.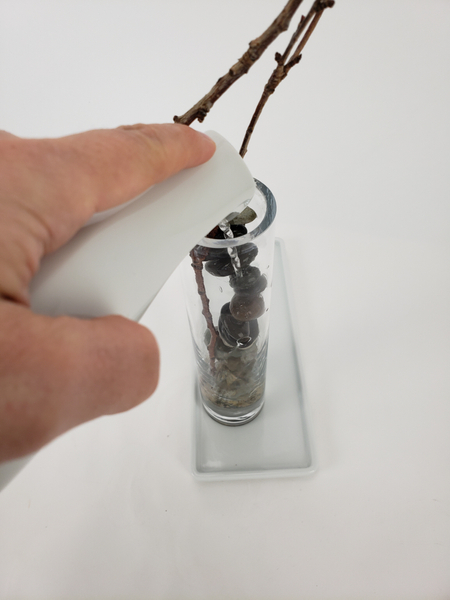 Fill the vase with water...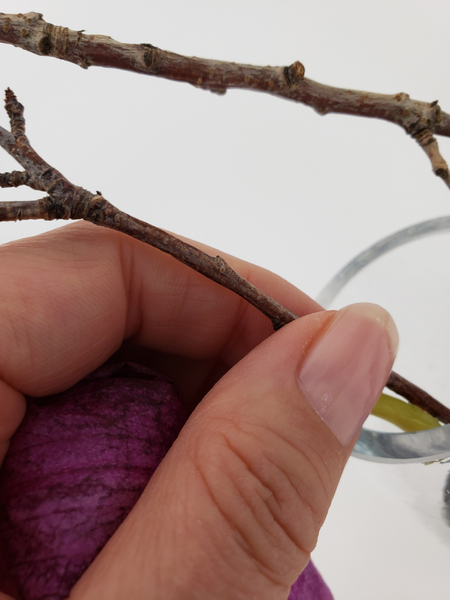 Gently push the twig from the glass and slip the orchid stem between the twig and the glass...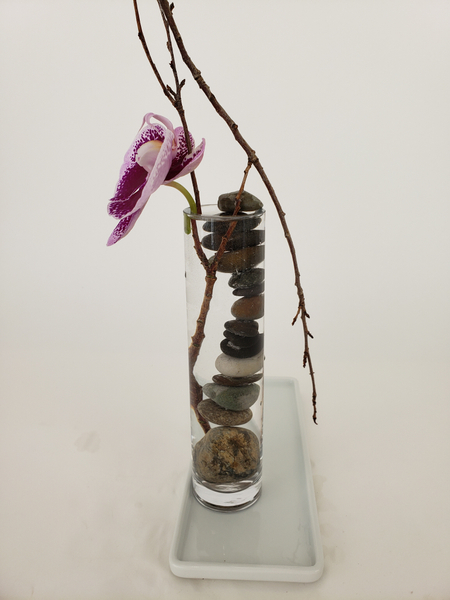 To keep the orchid exactly where you want it.
Design tip: slip the twig between the petals so that the orchid unfurls around the twig.
Sign up for my weekly newsletter
Every week I add a new design with related tutorials. Be sure to subscribe to receive an email notification with design inspiration.