My Creative Workbook
Christine de Beer - effortless floral craftsman
Balance a cake stand lid on it's side to create a leaning design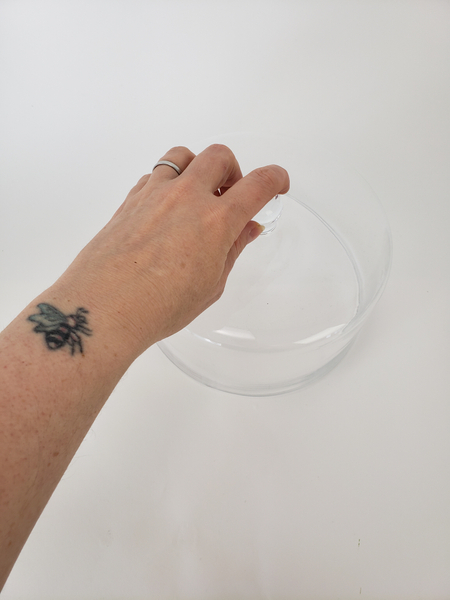 My glass cake stand broke... leaving me with this pretty but now mismatched lid. Of course you don't have to wait for your cake stand to break- any lid would do.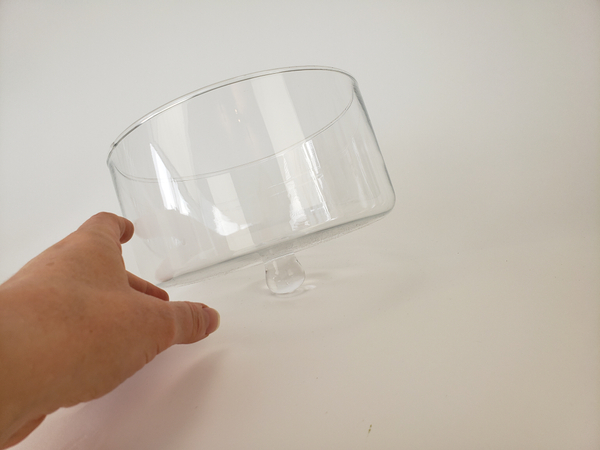 Set the lid on its side.
You can float flowers in the water but for my design I am suspending it from twigs in a dramatic way.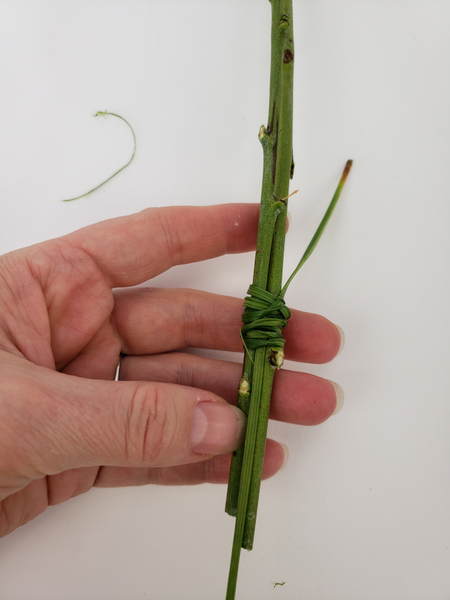 Latch two twigs together.
For more detailed knot instructions see my book The Effortless Floral Craftsman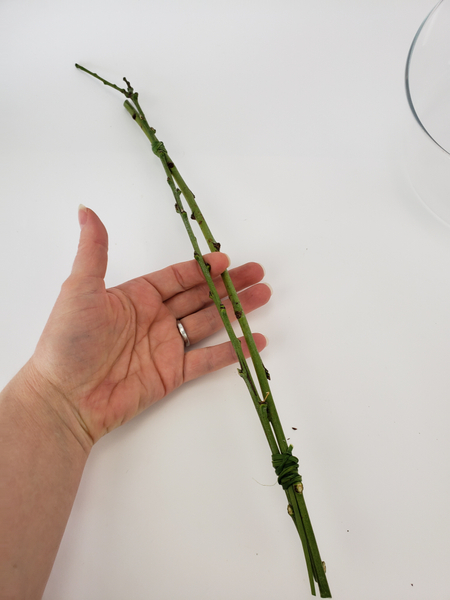 Latch the twigs again at the top to create a gap between the two twigs.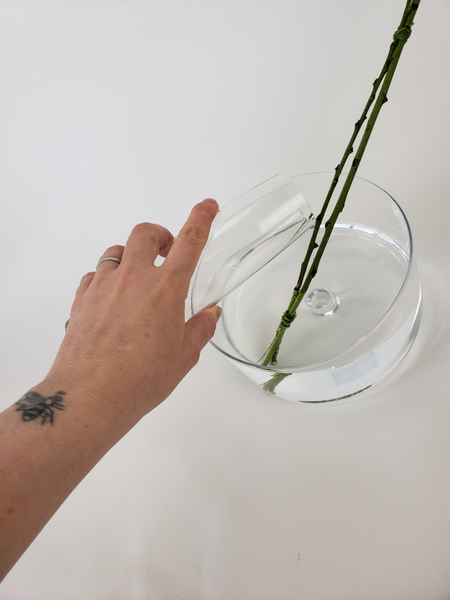 Set the twigs in the leaning lid and fill it with water.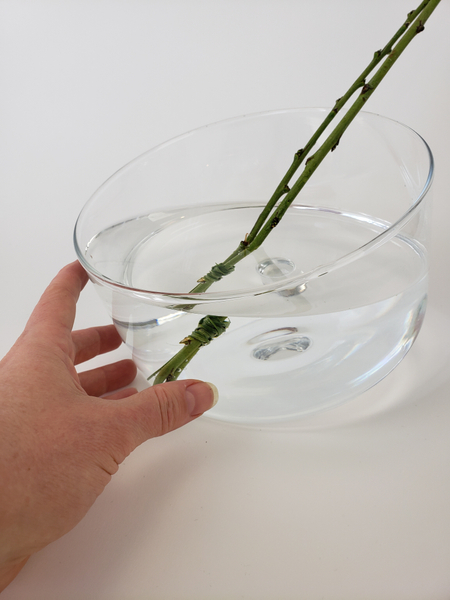 Make sure there is enough water in the container to keep the fresh floral material hydrated.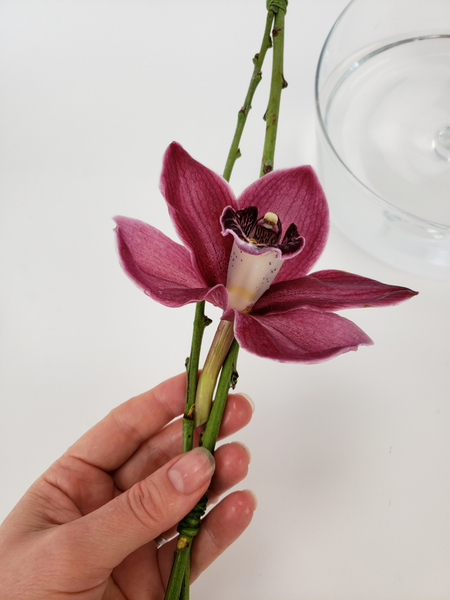 Slip the flower between the two twigs so that it is wedged into place.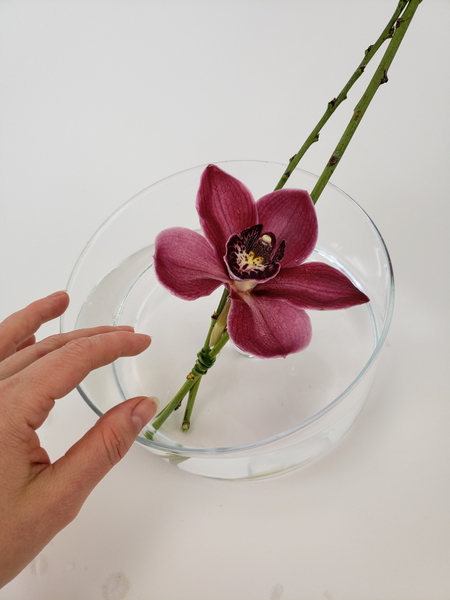 Set the flower and the twigs in the leaning lid. Make sure the stem is under water.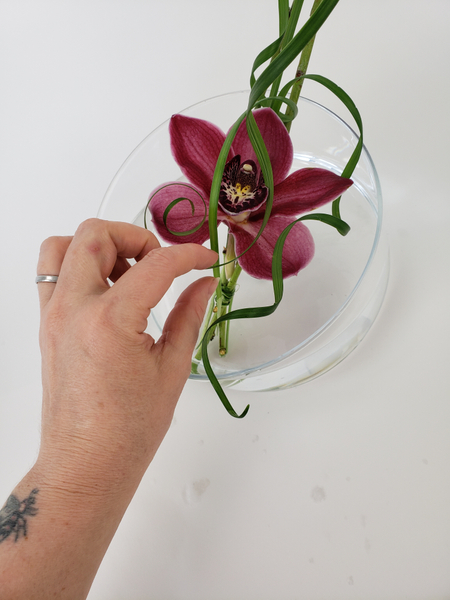 Add a few blades of grass.
See the Tutorial below for more information on how to curl grass. You will also find detailed Tutorials in my book.
Sign up for my weekly newsletter
Every week I add a new design with related tutorials. Be sure to subscribe to receive an email notification with design inspiration.