My Creative Workbook
Christine de Beer - effortless floral craftsman
A secret trick to conditioning new growth
Conditioning new growth and sprouts are difficult because the little sprouts have not had time to fully develop its cellular structure to survive being cut and taking up water on its own. The cells will collapse within hours from severing and the beautiful new growth will wilt looking limp in your design. But new growth looks so fantastic and it is always tempting to try to include it.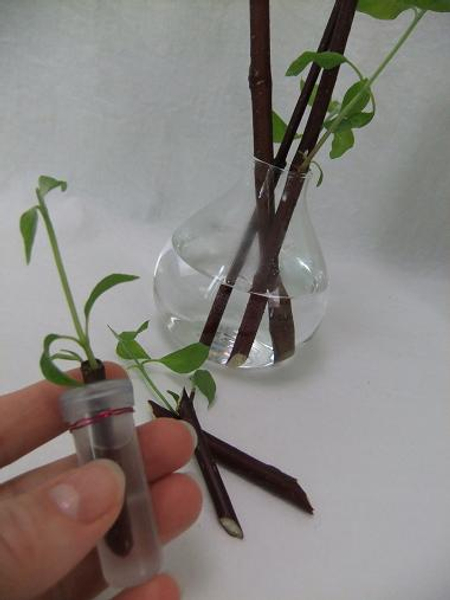 My advice is to condition a sprouting twig rather than just the bright green sprout. The twig will be able to withstand being cut and will supply the sprout with water
Choose hardy stems and condition them very well before cutting and placing it into test tubes.

Remember the little twig will still think it is growing so make sure it has plenty of water. You will also need to top up the water.
Sign up for my weekly newsletter
Every week I add a new design with related tutorials. Be sure to subscribe to receive an email notification with design inspiration.