My Creative Workbook
Christine de Beer - effortless floral craftsman
My article and floral cell phone re-charge station design featured in
DIY Weddings Magazine


Technology has definitely joined the party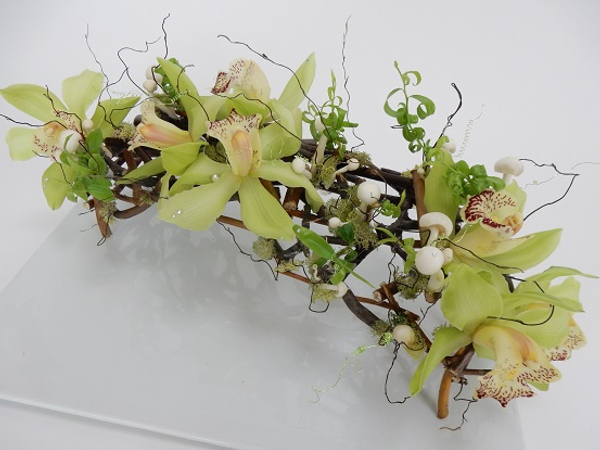 The use of mobile devices are no longer a sign that someone has disconnected from what is happening in their immediate environment, but rather a symbol of connectedness on a wider scale.
It can even help to connect with and include friends and family that could not attend the ceremony. Planning your wedding now also includes finding clever ways to Incorporate technology.

You can plan a fun photo booth for your wedding reception, a Pinterest inspiration board, use Instagram to share your special day, create a website for out-of-town guests, or have a Twitter hashtag to keep the party going.

Inevitably there will be guests whose mobile devices run out of battery life just as they eagerly want to share your wedding details online. A charging station can be a place to connect devices and a wonderful conversation starter to connect with fellow guests in person. A recharging station need not be all cables clutter and unsightly electrical cords.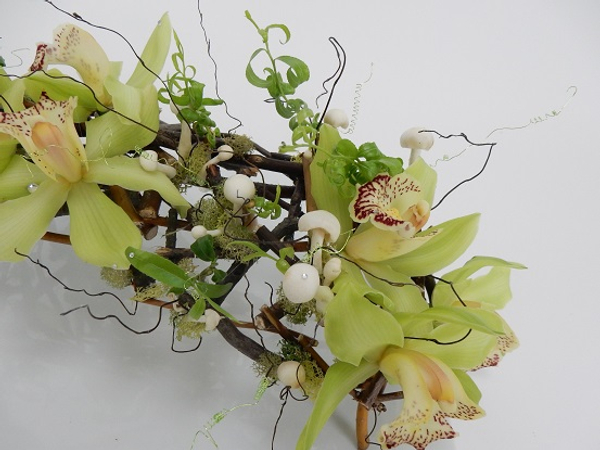 You can create a special floral center piece that cleverly conceals all the hardware, keeping in mind that there are special design considerations when concealing it.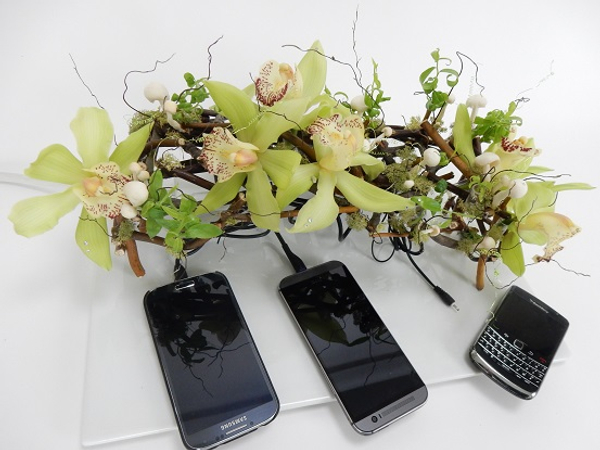 The electrical outlets and devices generate a lot of heat. Do not fully cover the station and choose flowers that will not wilt easily. Also dry material can cause a fire hazard.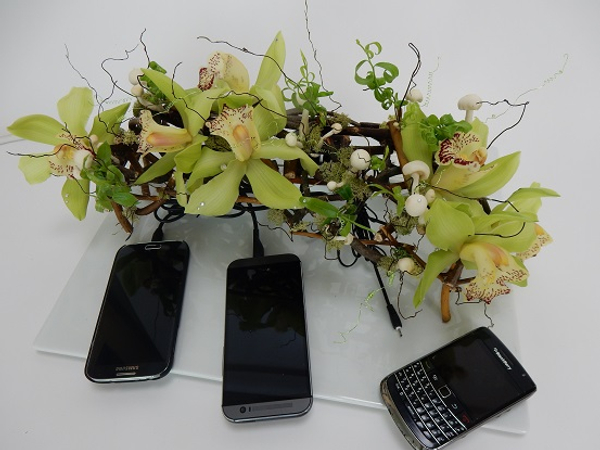 While it is best to have some sort of a water source for the fresh flower material in the design, be aware of possible water spills and electrocution.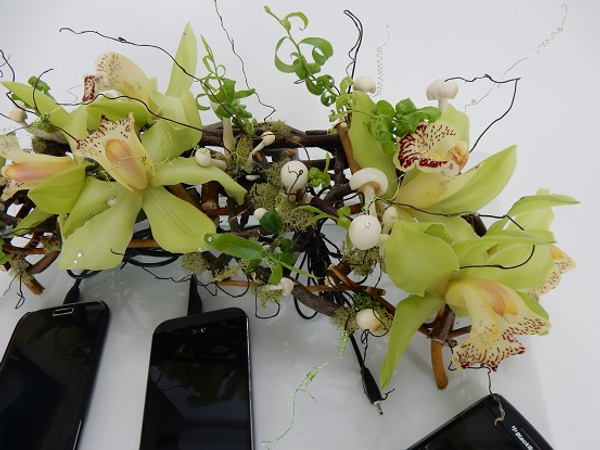 Allow for easy and convenient access to the power outlet and cables without risking the beautiful design to become damaged by over eager users. Make sure that the back of the design is finished off neatly if any one peaks behind to plug something into the electrical outlet.
Supply a few chargers with different connectors and leave a few power outlets open for those who have their own chargers.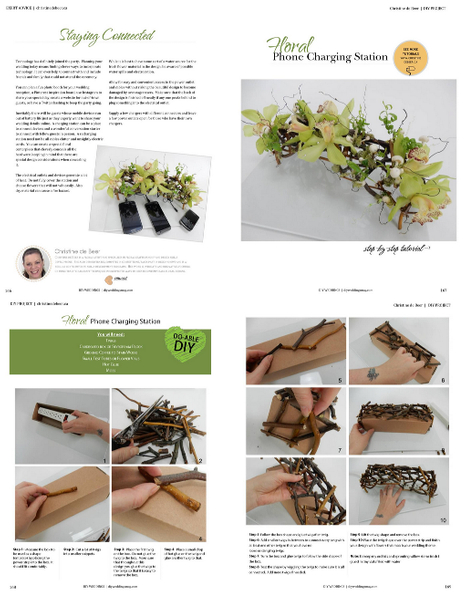 Thank you DIY Weddings Magazine for inviting me to contribute.
Sign up for my weekly newsletter
Every week I add a new design with related tutorials. Be sure to subscribe to receive an email notification with design inspiration.