My Creative Workbook
Christine de Beer - effortless floral craftsman
Twig Cell phone Charging Station Centrepiece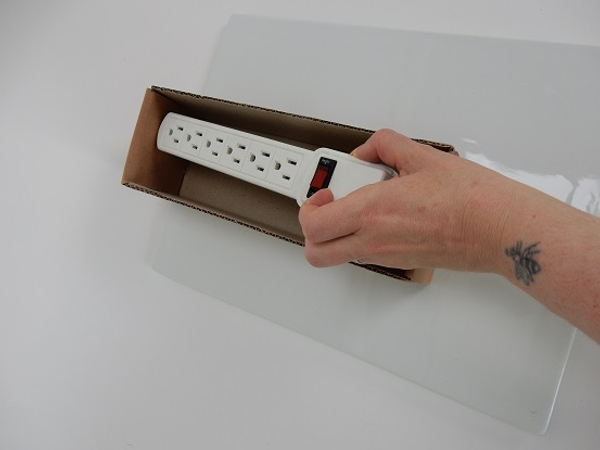 Measure the box (to be used as a shape template) by placing the power strip into the box. It should fit comfortably.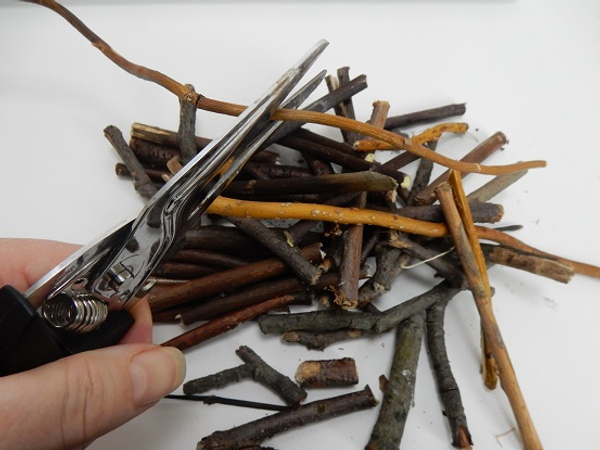 Cut a lot of twigs into smaller snippets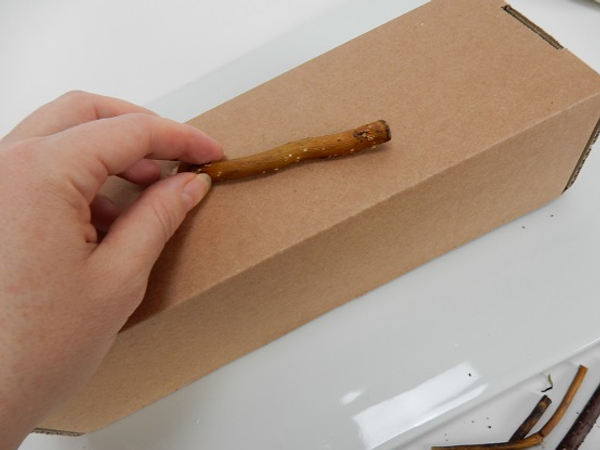 Place the first twig on the box. Do not glue the twig to the box. Make sure that throughout this design you glue the twigs to the twigs so that it is easy to remove the box.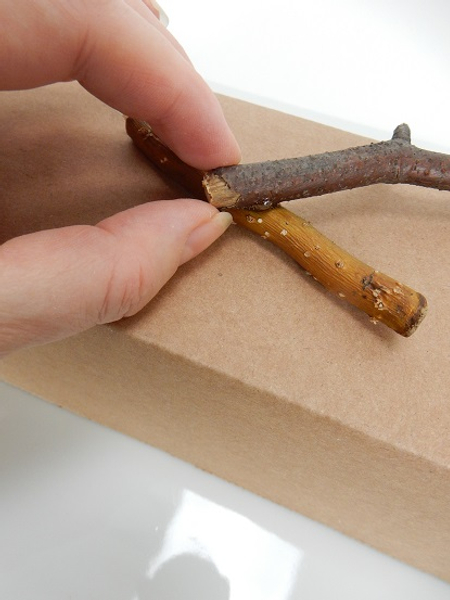 Place a small drop of hot glue on the twig and glue another twig to that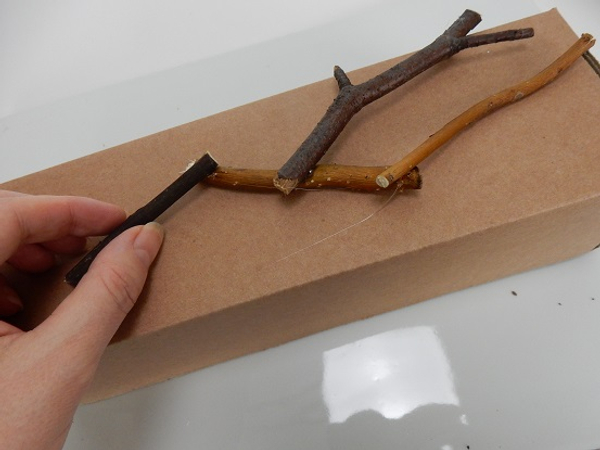 Follow the box shape and glue twig after twig.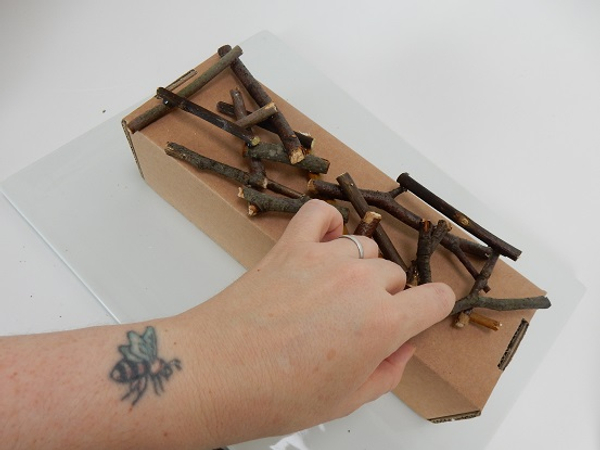 Add smaller twigs in between to connect every twig with at least one other twig so that you have no loose or dangling twigs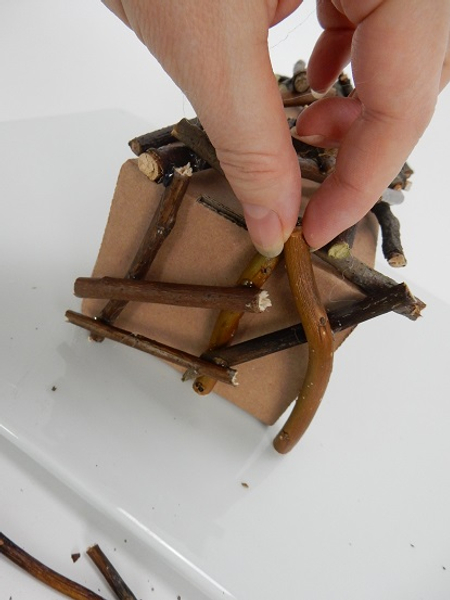 Turn the box and glue twigs to follow the side shape of the box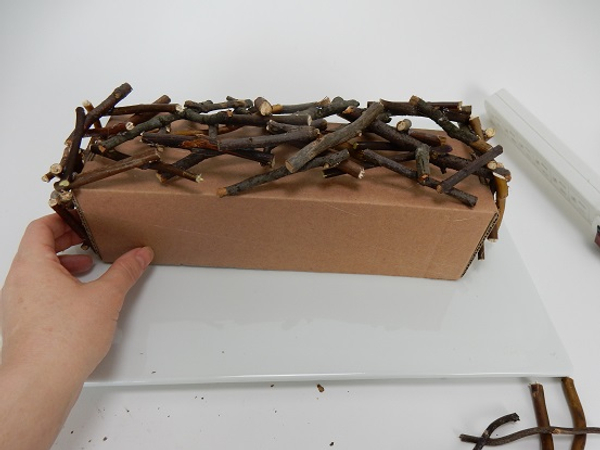 Test the shape by wiggling the twigs to make sure it is all connected. Add more twigs if needed.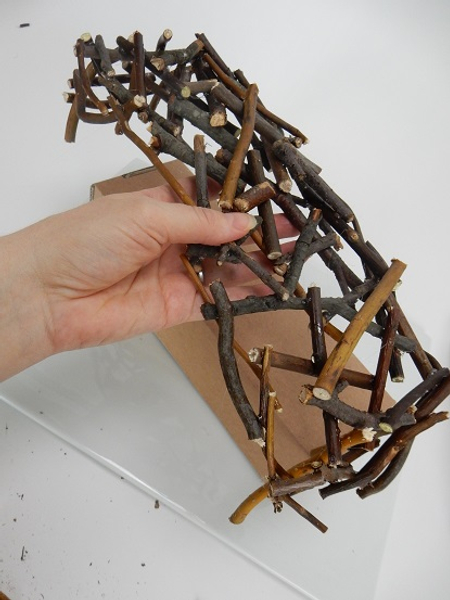 Lift the twig shape and remove the box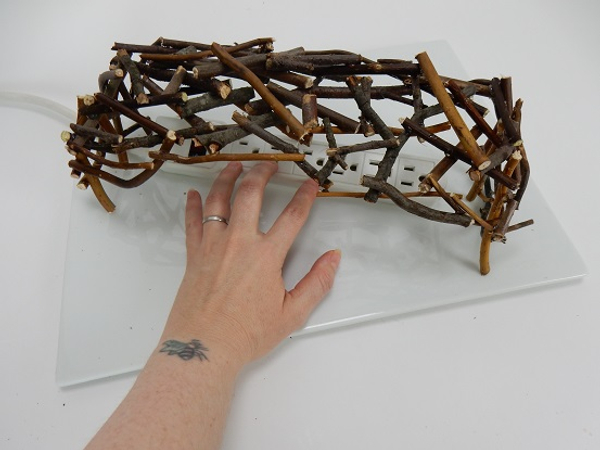 Place the twig shape over the power strip and finish your design with flowers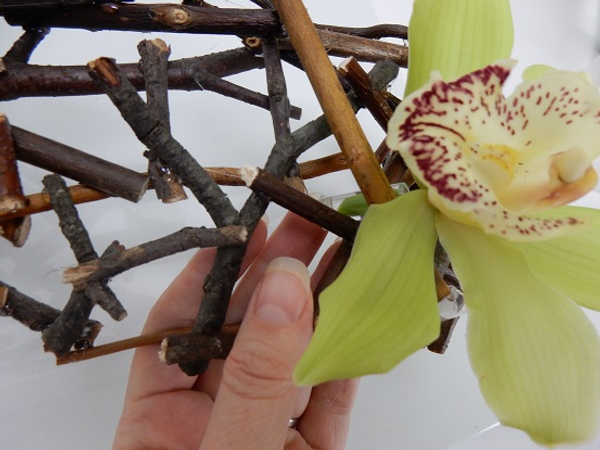 To keep my orchids and sprouting willow stems fresh I glued in tiny drinking straw vials filled with water
See the Tutorial below for detailed instructions on how to make the vials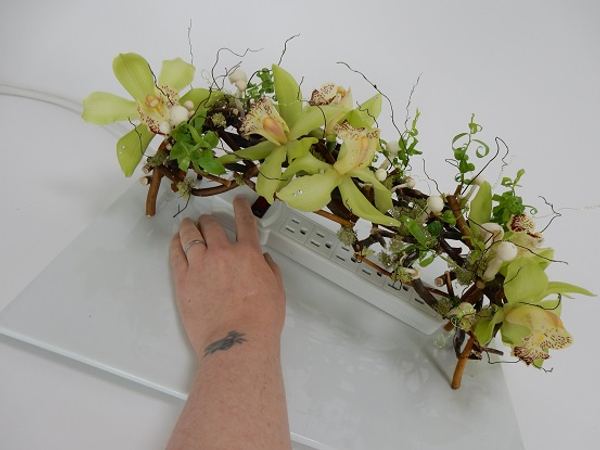 Make sure you can easily reach in to plug in a charger without damaging the design
Sign up for my weekly newsletter
Every week I add a new design with related tutorials. Be sure to subscribe to receive an email notification with design inspiration.