My Creative Workbook
Christine de Beer - effortless floral craftsman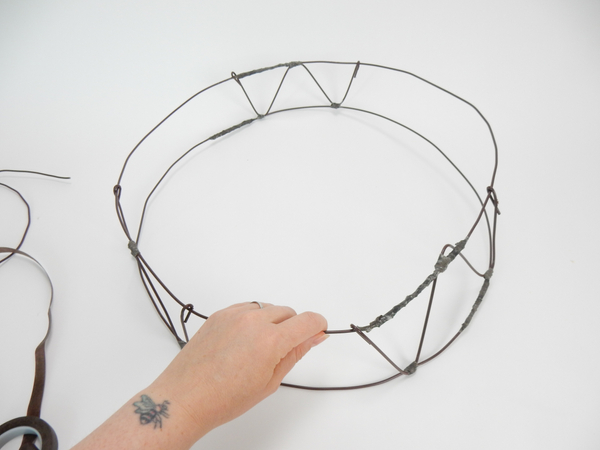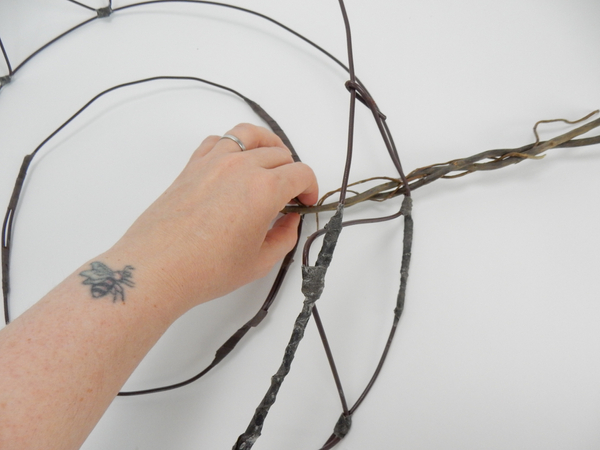 Glue willow twigs to the frame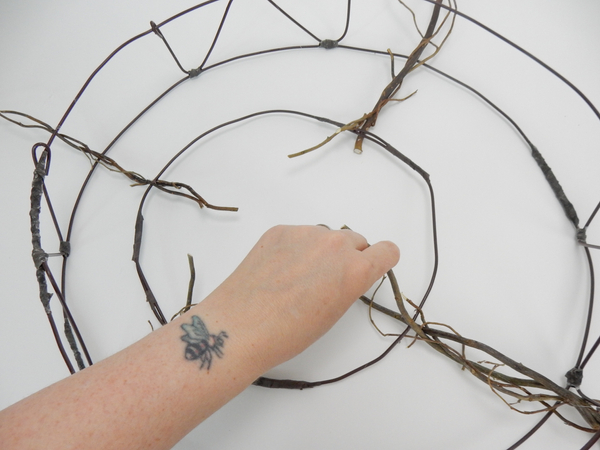 Glue the twigs so that it radiates out from a central point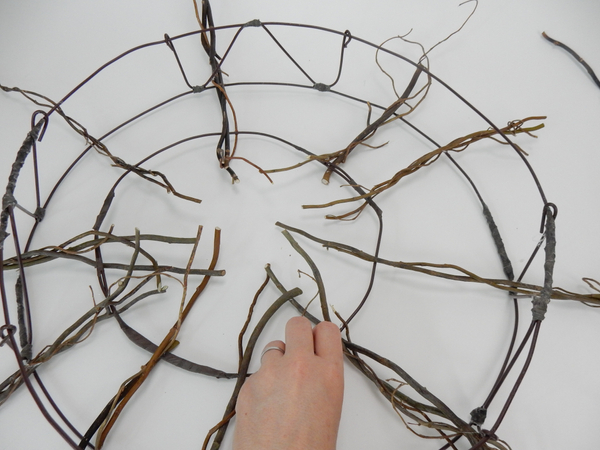 This is quite a heavy design. Make sure the twigs are glued in more that one spot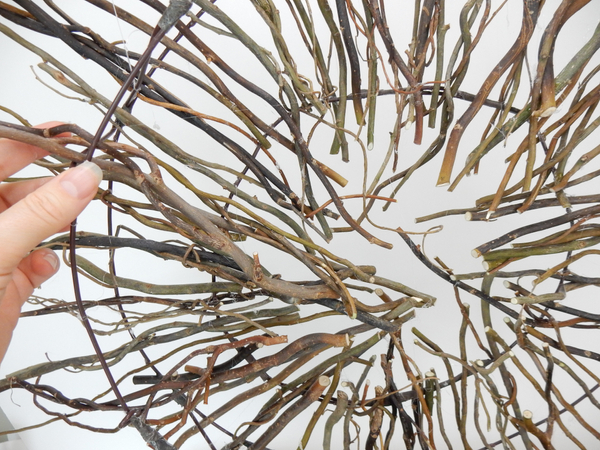 As a rule of thumb I glue each twig to connect at three places with another twig. This creates a strong and stable armature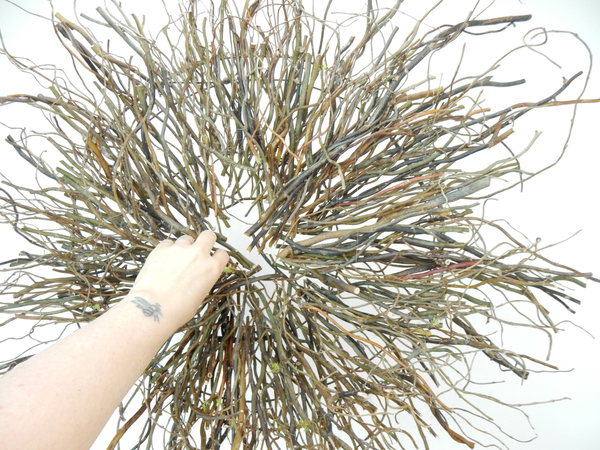 Fill out the radial design with some thin stems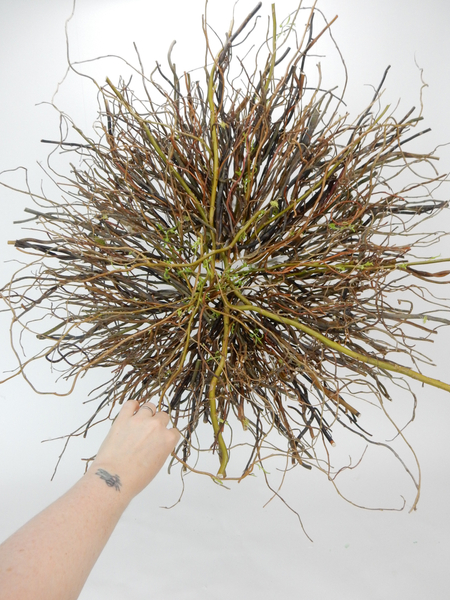 Add sprouting stems of willow in water tubes. Cross the stems and break the radial pattern slightly to create visual interest.
See the Tutorial below for detailed instructions on how to add new growth to a design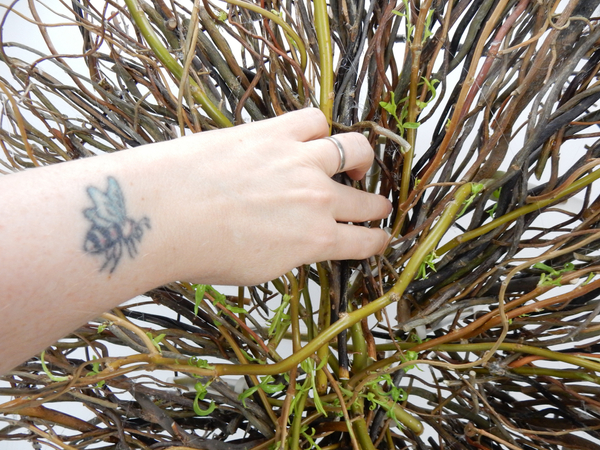 Make sure the water tubes are concealed.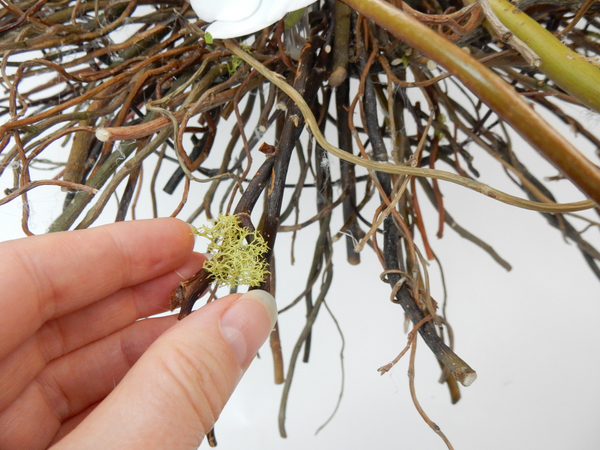 Add a few more water tubes for the orchids and place some moss and dew drop beads.
Sign up for my weekly newsletter
Every week I add a new design with related tutorials. Be sure to subscribe to receive an email notification with design inspiration.