My Creative Workbook
Christine de Beer - effortless floral craftsman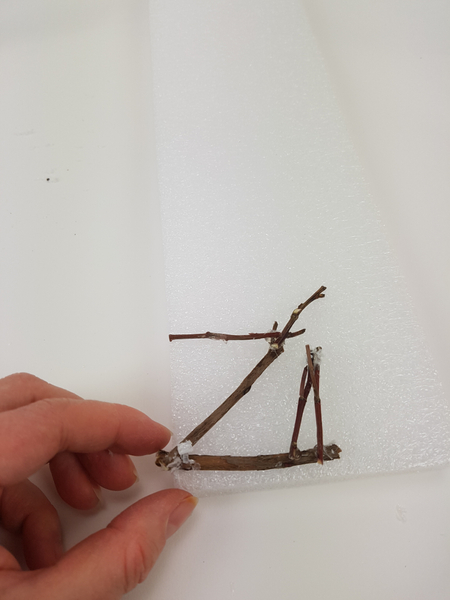 Glue twigs to create a screen. Glue a few sprinkles of artificial snow on the connection points.
See the Tutorial below for more detailed instructions for adding artificial snow into a design.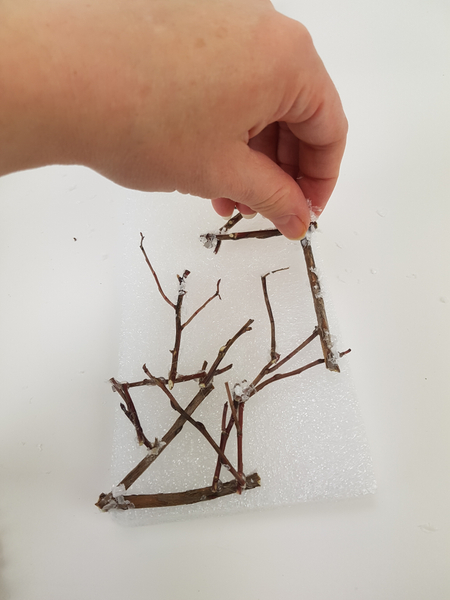 Build up the screen shape by adding twigs.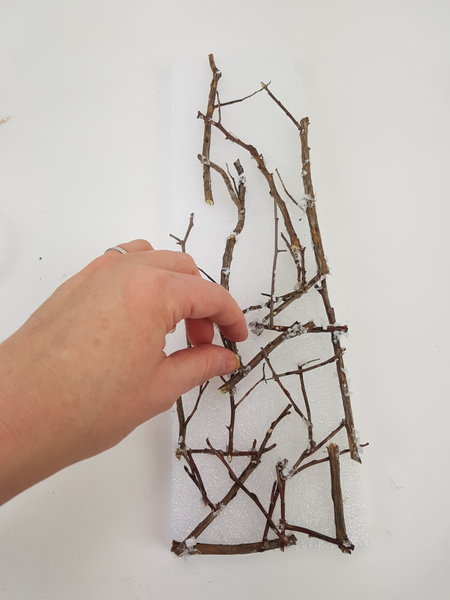 To create a strong shape make sure you glue most twigs at, at least three places to another twig.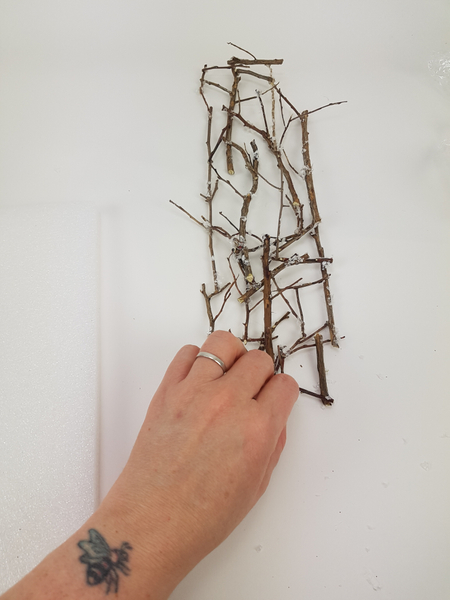 For my design I decided not to complete the shape. I wanted a winter ravaged look to contrast the pristine tulips. Place the twigs in such a way that it insinuates the perfect shape so that your imagination connects the pieces.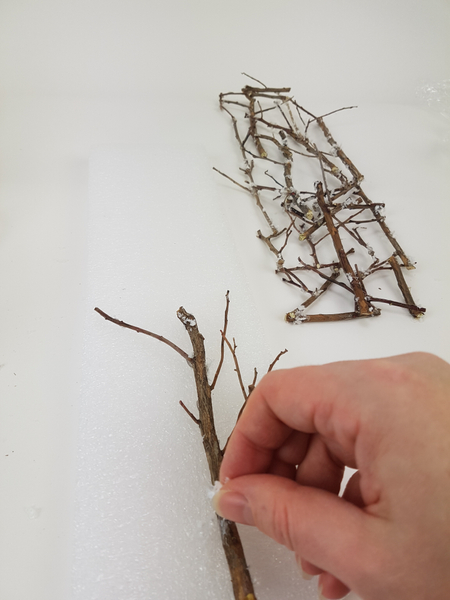 Craft a second twig screen similar to the first...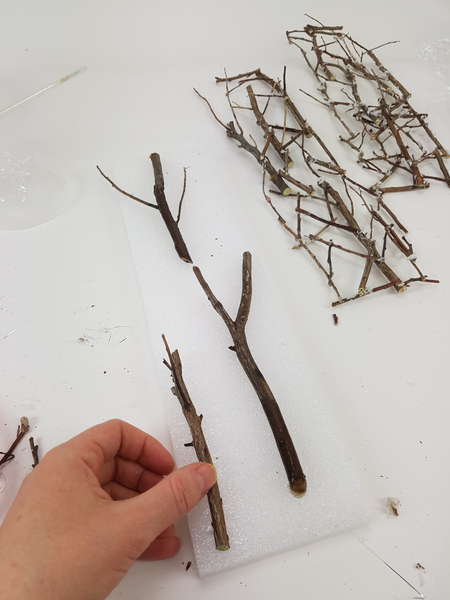 ... And a third screen to finish the unit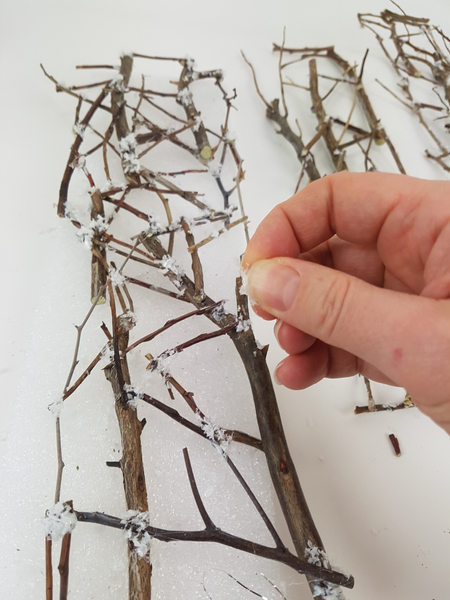 Add more artificial snow and set it aside to dry completely.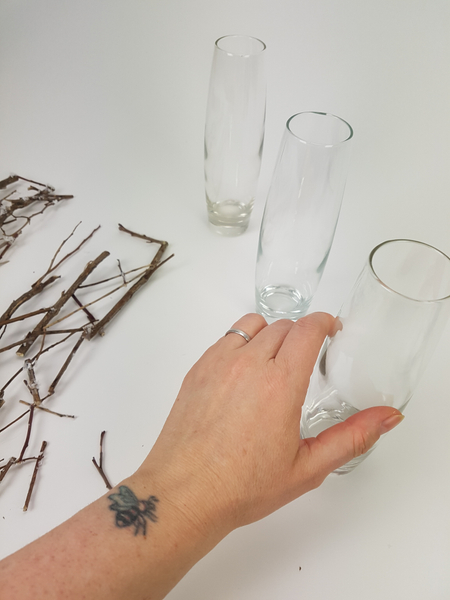 Place three bud vases on a working surface.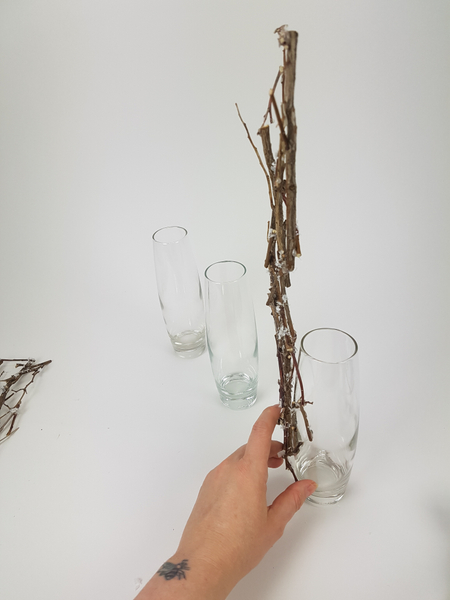 Hold the screen to the vase and glue the twigs that naturally touches the surface of the vase.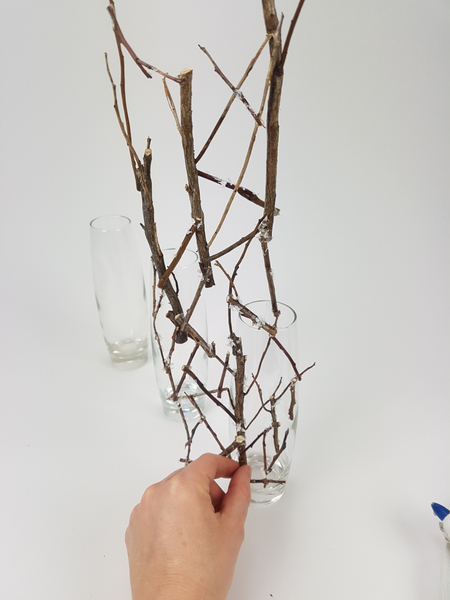 Glue the first screen to the bud vase with hot glue. I positioned this screen slightly to the left of the front facing vase.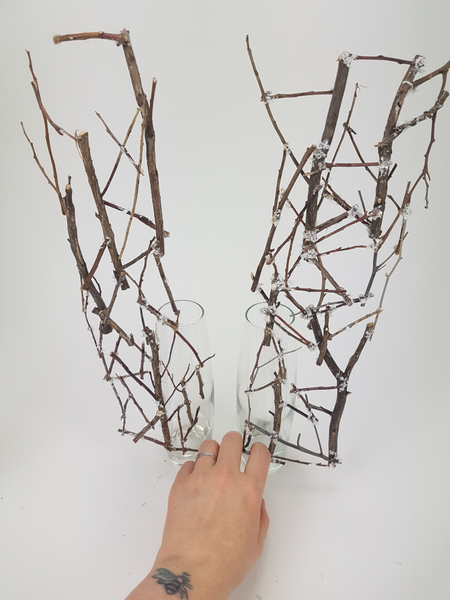 Glue the second screen to a bud vase. This time slightly to the right of the center of the front facing vase.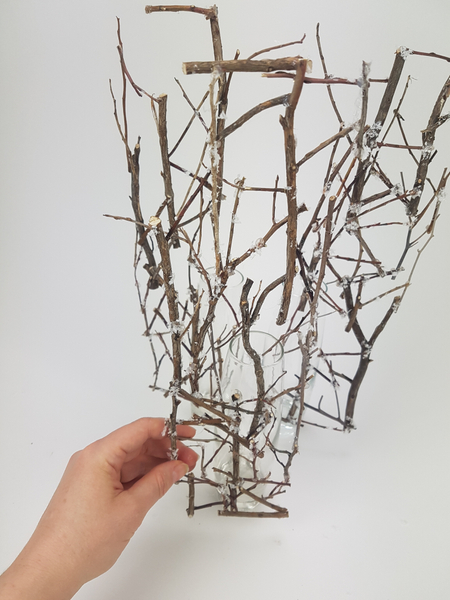 Glue the third screen right down the middle of the front facing vase.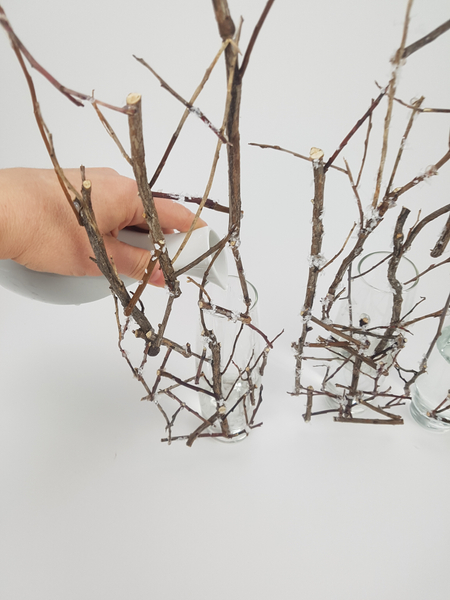 Pour water into the vases.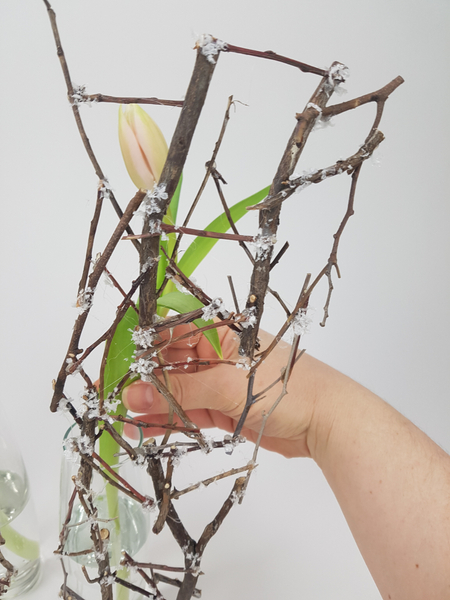 Place the delicate tulips behind the screens.
Sign up for my weekly newsletter
Every week I add a new design with related tutorials. Be sure to subscribe to receive an email notification with design inspiration.