My Creative Workbook
Christine de Beer - effortless floral craftsman
Ice skating pond inspired grid for a winter floral design
My favourite Christmas gift I got as a kid? Easy!!! my Bauer ice skates. I can't remember ever telling anyone… but oh I hoped… and I wished… and wow… I can still see the box and feel the light headed feeling of a Christmas wish come true. And teen me skating for hours and hours… dreamily carving patterns in the ice.
Oh yes... this design is inspired by that Christmas memory.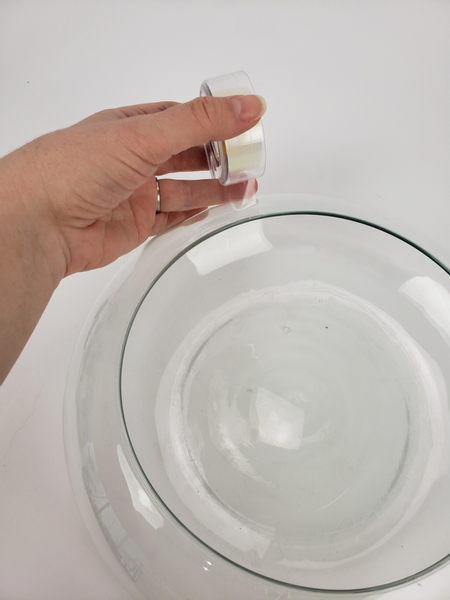 Tape a clear sticky tape grid over the vase...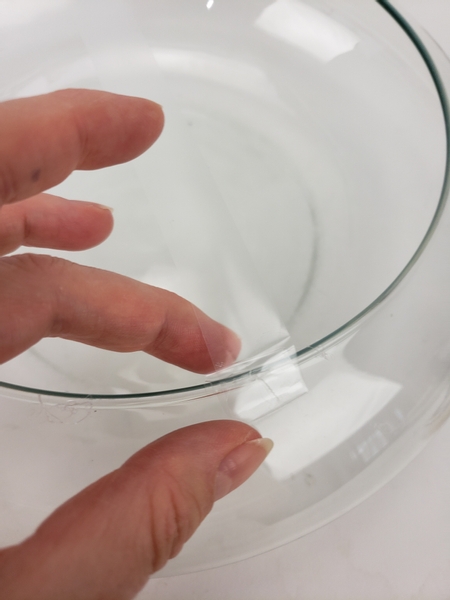 Only this time we place it sticky side up...
Design note: the easiest way to secure the tape is to stick it down inside the vase and then smooth it back over the the edge so that the tape loops over itself.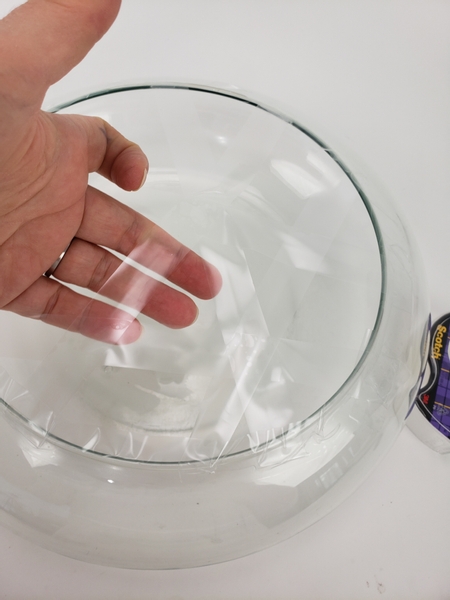 Create a criss-cross pattern... inspired by ice skates carving in the ice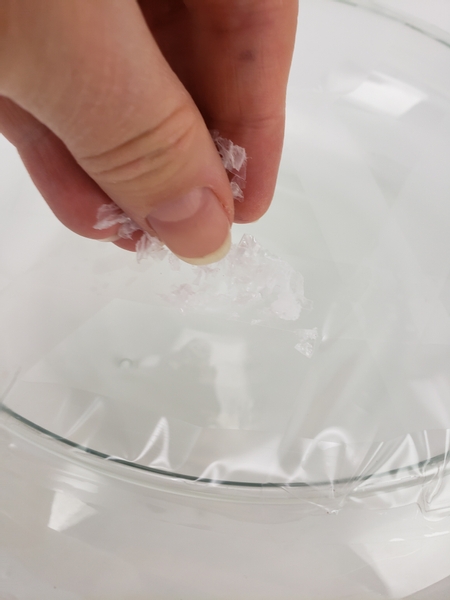 Sprinkle some artificial snow on to the tape...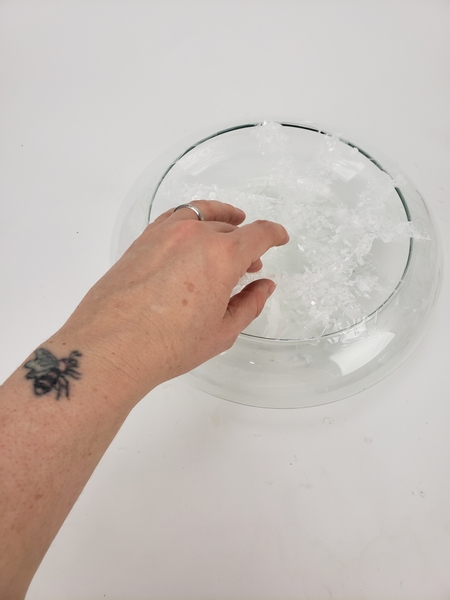 Lightly tap the snow down...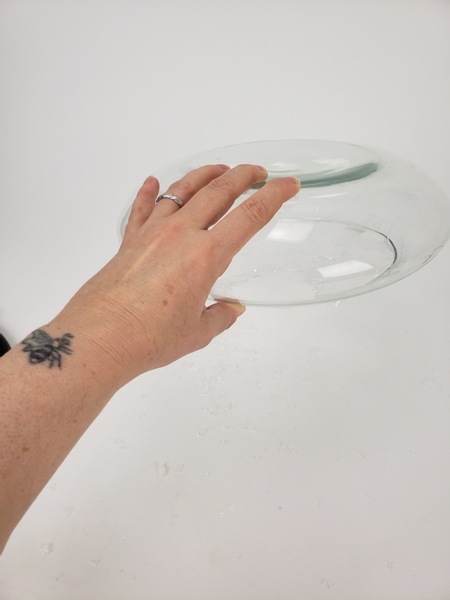 Turn the vase upside down to shake out any snow bits.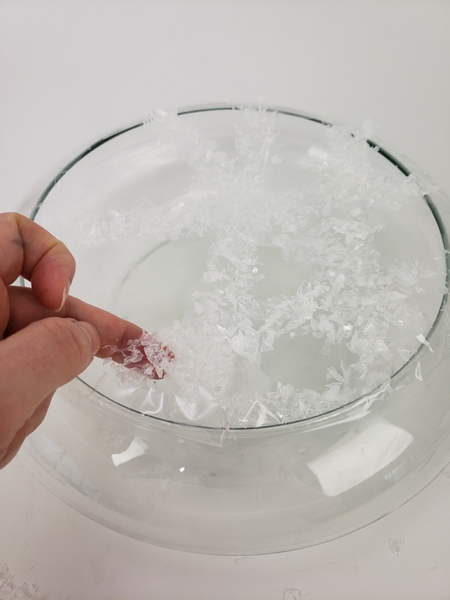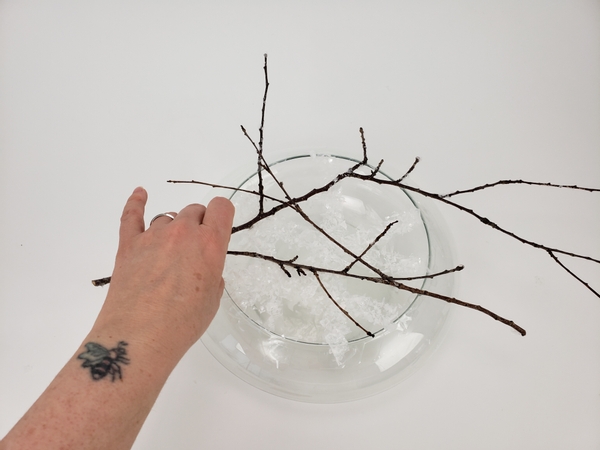 Place a few snow covered twigs over the vase.
See the Tutorial below for some detailed instructions on how to add snow to the twigs.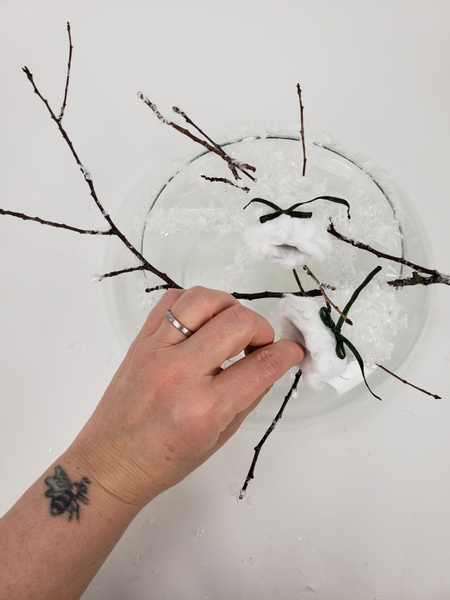 Add the design details... for my design I made some snow mittens. See the Tutorial below for the detailed instructions on how.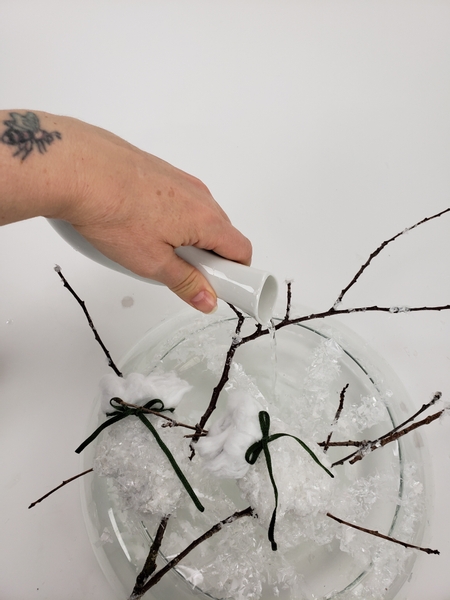 Fill the container with water.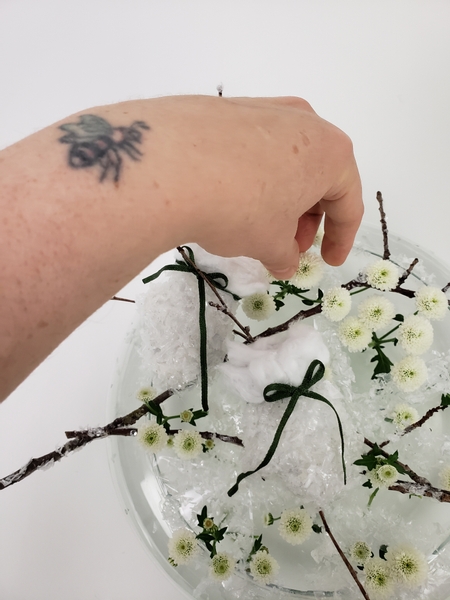 Place the tiny flowers to rest on the grid so that they can remain hydrated.
I discuss the placement of the flowers (and how to make sure your minimal designs are interesting) in more detail in my newsletter email this week. Make sure you are signed up so that you can be part of the rest of the conversation. The sign up button is below this post. I will also include a link to the free template booklet if you want to make the little mittens and need more inspiration this week and next week so that you get your copy.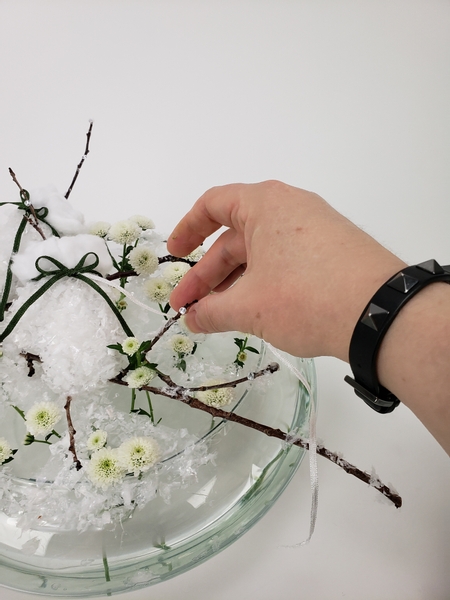 Finish the design with a few dew drop crystals (see the Tutorial below) and drape a ribbon over the design...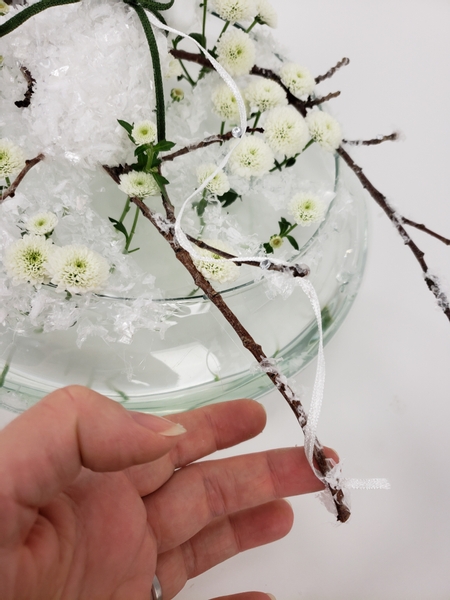 To visually tie in the design...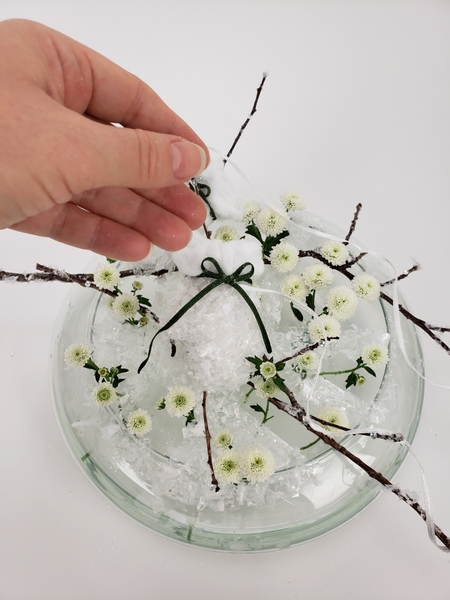 And sprinkle with a tiny bit of glitter snow for a bit more Christmas magic.
Sign up for my weekly newsletter
Every week I add a new design with related tutorials. Be sure to subscribe to receive an email notification with design inspiration.